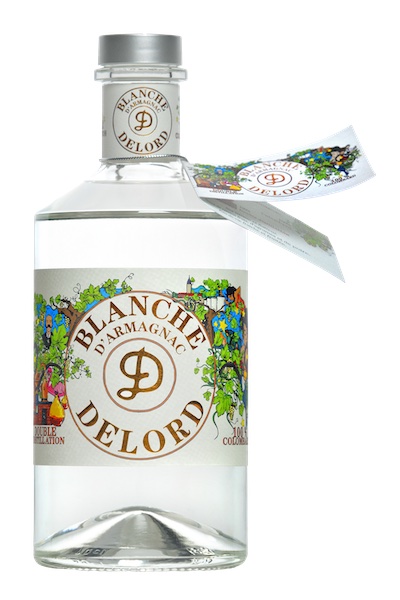 If you have never had the privilege of tasting an Armagnac Blanche, or do not know what one is, then you need not look further than the Delord Armagnac Blanche. But before I tell you what TasteofFrancemag.com thought, first let us explore the brand behind this drink.
VINEYARD
Delord's vineyard of 42 hectares, divided into 11 parcels, is located in the village of Lannepax in the Gers. It is made up of the four traditional Armagnac grape varieties: Ugni Blanc 56%, Colombard 24%, Baco 14% and Folle-Blanche 6%. All year round, Rinaldo, the vineyard manager, takes the greatest of care of the vines throughout their development.
DISTILLERY
The distillation, an essential and fascinating step in the creation of Armagnac, takes place in the heart of winter in the family's native village of Lannepax. Delord is one of the only Armagnac houses using the two methods of distillation: the continuous distillation method that is typical for Armagnac and the double distillation. The two Armagnac alambics, one of which is a Sier dating from 1900, are both column stills equipped with particular plates called spider plates, which are ideal for the production of old Armagnacs. The two double distillation stills produce fruity eaux-de-vie destined for young Armagnacs.
Jacques and Sylvain Delord, the noses of the house, taste, select and blend the eaux-de-vie. Following Prosper, Gaston and Georges, they are responsible for the characteristic quality of the Delord Armagnacs.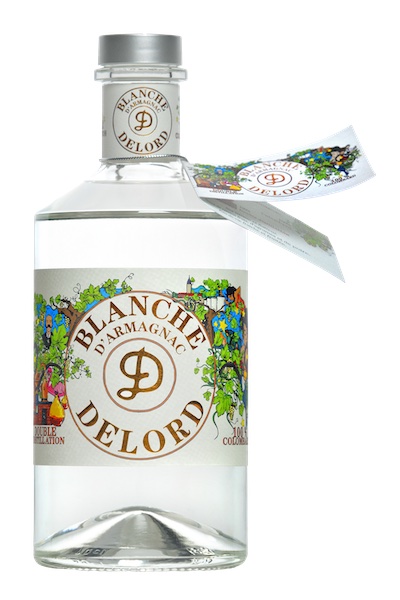 BLANCHE ARMAGNAC TASTE TEST
Coming from the same terroir as Armagnac, though very different, it is completely transparent in colour and the aromas as you expect from a Delord Armagnac are intense with compliments of fresh grapes and citrus fruits. The more experienced taster will also discover a nuttiness with the subtlety of pear shining through beautifully. The taste is exquisite and carries through the fresh grapes but brings in a surprise peppery spice which balances off on your palate. Finally, the lovely lingering grapes re-emerge and leave you wanting more. A drink to be enjoyed with friends.
I was surprised by this as I have never experienced Armagnac Blanche before but if this is any indication of the drink then I will be enjoying it again either neat or in one of the below cocktails,
BLANCHE SUNRISE
3cl Blanche
5cl freshly squeezed orange juice
1cl grenadine syrup
1Mix the ingredients in a shaker with ice, filter and serve in a glass decorated with a strip of orange peel.
AR' MARGARITA
3cl Blanche
2cl triple sec
1cl Lime juice
1Mix the ingredients in a shaker with ice, shake well for 30 seconds. Filter and serve in a frosted glass decorated with a slice of lime. Can be lengthened with sparking water.