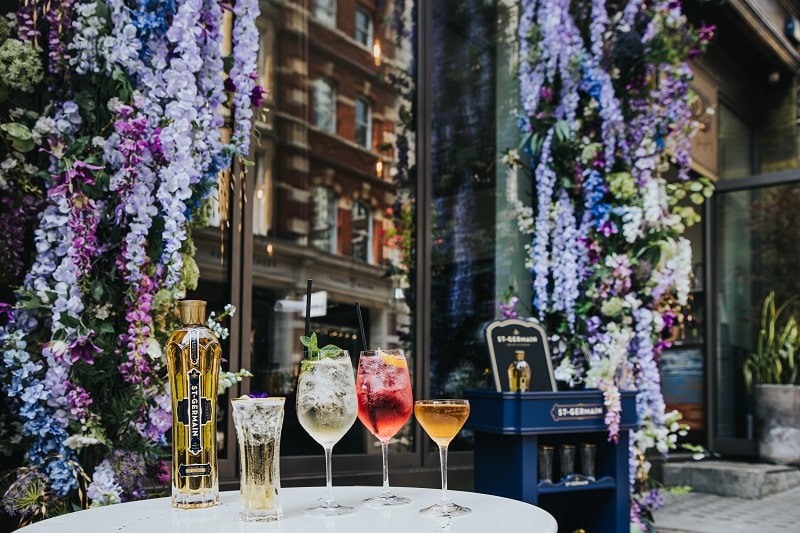 Finally, we're allowed out to see friends and, to keep ourselves and our loved ones safe, nothing beats a sun terrace for a few drinks and a catch-up.
According to research by Bacardi, 71% of Brits said reconnecting with friends and family was their number-one priority following lockdown, with pub terraces and parks among the most popular places to enjoy a (socially responsible) get-together.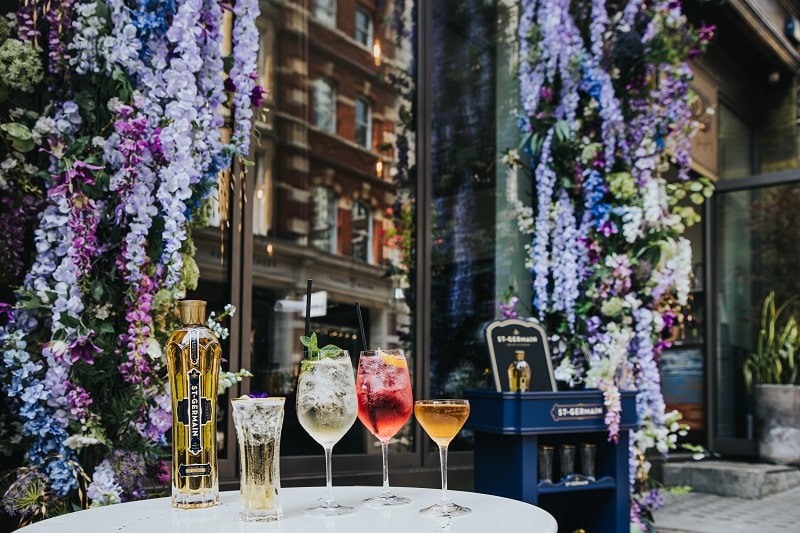 So the makers of St-Germain, an elderflower liqueur from France, decided to celebrate this al fresco revival by transforming 9 bars in London and Edinburgh into flower-festooned spaces throughout August and September, capturing a little French joie de vivre, courtesy of renowned florist McQueens Flowers.
St-Germain is made from elderflower blossoms, handpicked at the height of their beauty during the fleetingly ephemeral growing season, once a year. It has a balanced and refined character with a natural sweetness, making it perfect for summer cocktails.
Franck Dedieu, of St-Germain, said: "After a long period where consumers were unable to socialise due to lockdown restrictions, we wanted to create the perfect space where friends could reunite in the sunshine. Our research has shown that al fresco drinking spots are more important than ever for drinkers this year, so we hope that our series of terraces encourages them to head back to our beloved bars across the UK."
The bars given the St-Germain floral makeover are:
• The Stratford Hotel
• Dalston Roof Park
• The Frog by Adam Handling
• Chotto Matte
• Claude Bosi at Bibendum
• Henrietta
• Kreidel Hoxton
• AOK
• Little Blue Door
And for those of you who prefer to socialise at home, St-Germain has launched a new home cocktail delivery service whereby you can enjoy making your own with a St-Germain Spritz kit. Or, if you want to take advantage of free drinks offers and be in with the chance of winning a St-Germain hamper, download the DUSK app.