We all love a spot of online retail therapy, but when it comes to doing the supermarket shop, it's all too easy just to plump for our usual groceries. So why not jazz things up a little and treat yourself to some out-of-the-ordinary foodie treats from France, courtesy of online store igourmet?
This award-winning Pennsylvania-based retailer has all the usual suspects on its gourmet shelves, from the best stinky cheeses to the most exquisite truffle-infused olive oils to the cheekiest piquant mustards, all lovingly sourced from small, independent producers in France.
Igourmet's website states: "We believe that cheeses, meats and other specialties produced by artisans using techniques that date back thousands of years have proven the test of time, regardless of what any recent 'unbiased study' or 'fad dietician' might say."
Sounds like a recipe for success to us! Obviously there are far too many delicious products for us to describe each and every one, so we've handpicked our seven favourite slightly more unusual foodie treats we think you won't be able to resist!
OK, so it's a little tongue in cheek, but we simply couldn't resist this witty little gift from chocolatier Michel Cluizel, whose skills are such he's known as 'the goldsmith of chocolate'. The attention to detail is stunning and it's sure to raise a smile when given as a gift. Plus it's made from the finest quality chocolate so it's utterly delicious, although it's so pretty, it's (almost) a shame to eat it. $19.99.
Get yours here.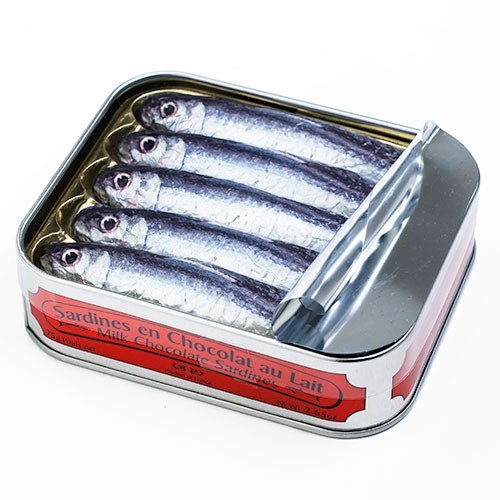 'What's so great about apricot purée?' we hear you ask. Well, when the fruits have been carefully selected, harvested, blended and tenderly processed so as not to lose any of their goodness (or yumminess) then we think it's pretty great. Produced at Alain Boiron's plant in Valence, in the Drôme, it's totally free of colourings, preservatives and any other nasties. Pour it over ice cream, mix it in your cocktails or use it in patisserie. Igourmet has numerous flavours available, including blackberry, mango and watermelon. $12.99 for 1kg.
Get yours here.
Brézain is a relative youngster in the cheese world, having been created in 1982 by Jean Le Gléour. It's made with pasteurised cow's milk in the Auvergne Mountains, where the family dairy, now owned by Livradois, produces several hundred Brézain a year which, after maturing for six to eight weeks, are then smoked in Thônes in Haute-Savoie. It is here that they're exposed to a fire of beech and juniper for 30 hours, allowing its unctuous flavour to fully develop. Rich and creamy, melt it over potatoes, add it to pizza, pop it on a slice of artisan bread or just enjoy it on its own. £9.99 for 7.5oz.
Get yours here.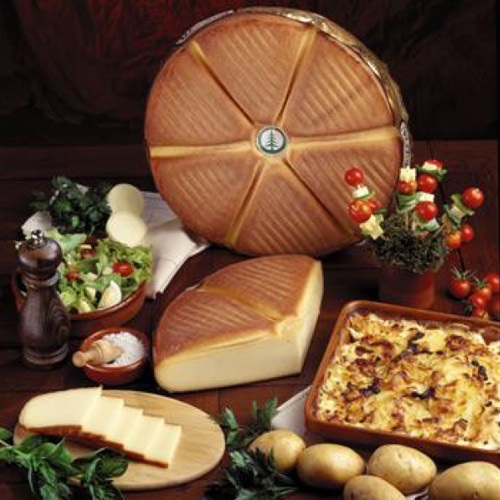 The French tend to put jam, rather than marmalade, on their croissants but fruit guru Alain Milliat knows better. Produced in the Drôme with the finest blond oranges from Morocco, this marmalade is bursting with natural citrus flavours. Unlike larger, mass-produced jams which produce identical products year in year out, Alain Milliat's products vary each season according to that year's growing conditions. $9.99 for 230g.
Get yours here.
Morels don't lag far behind truffles when it comes to being a prized ingredient. Great in creamy or white wine sauces and with grilled meats, you could even add a little decadence to your pizza! Dried morels have a more intense flavour than their fresh counterparts and have the added benefit of keeping longer… if you can resist them, that is. Not cheap, but worth every dime!
$299.99 for 1lb.
Get yours here.
A few grapes or slices of apple often play a supporting role on the cheeseboard but they're not there just for decoration. Just as certain cheeses work well with certain wines, so do they interact with various fruits to bring out different flavours. Enter Les Folies Fromages by Guillaume et Lesgards, four fantastically fruity spreads designed to add a little extra joy to your fromage. Quince, apple and spices work wonders with blue cheeses; apricot, cumin and orange peel are heavenly with Camembert and other bloomy rind cheeses; and black cherry and liquorice are a match made in heaven with sheep's milk cheeses. Mouth-wateringly irresistible. $5.99.
Get yours here.
It's time to zhush up your vinaigrette with one of these fragrant fruit vinegars from L'Olivier, who have been making oils, vinegars and condiments since 1822. Pep up your salad with a blast of raspberry, add a fruity lustre to your scallops with passion fruit, or – our favourite – drizzle a vinaigrette made with fig vinegar over a blue cheese salad. Délicieux! $14.99.
Of course, these were just some of the things we couldn't resist adding to our cart. For the full French gourmet shopping experience, visit igourmet.com.
Get yours here.
Affiliate links have been used within this post.