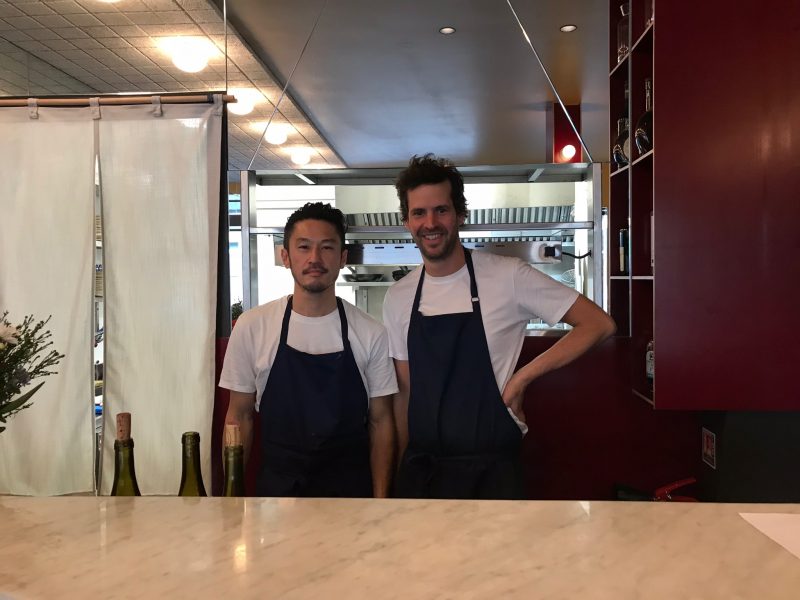 Awards shortlist exciting new eateries – but it's up to you to cast your vote for the winner
Three Parisian restaurants are in the running to be named the city's Best New Bistro for 2019.
The pan-Asian Cheval d'Or, Franco-Japanese Cuisine and modern take on the classic French bistro Le Maquis will find out which will take the crown on November 25th.
The Priceless Cities Best New Bistro international awards, organised by Le Fooding and Mastercard, focuses on the most exciting new ventures in London, Mexico and New York, as well as Paris.
Here is Priceless Cities Best New Bistro's shortlist for Paris:
CHEVAL D'OR
21 Rue de la Villette, 75019
chevaldorparis.com
What?
Pan-Asian food by an esteemed chef served in a super chic, white and wood streamlined space designed by Cigüe.
Who?
Japanese chef Taku Sekine (of Dersou) and restaurateur extraordinaire Florent Ciccoli (of Jones and Café du Coin) teamed up after becoming friends as co-restaurateurs in Paris's 11th arrondissement.
Why?
Because Cheval d'Or combines more or less everything that Paris has done right in the last few years. A space worthy of a beautiful spread in Milk Déco (France's coolest boho design magazine), a Japanese chef who could impart a few culinary lessons to his French counterparts (and he's not the only one: more and more excellent French spots are run by Japanese chefs), and cuisine that's less interested in originality above all, and more interested in the pleasure that the talented Taku takes in preparing the dishes he likes most in this world.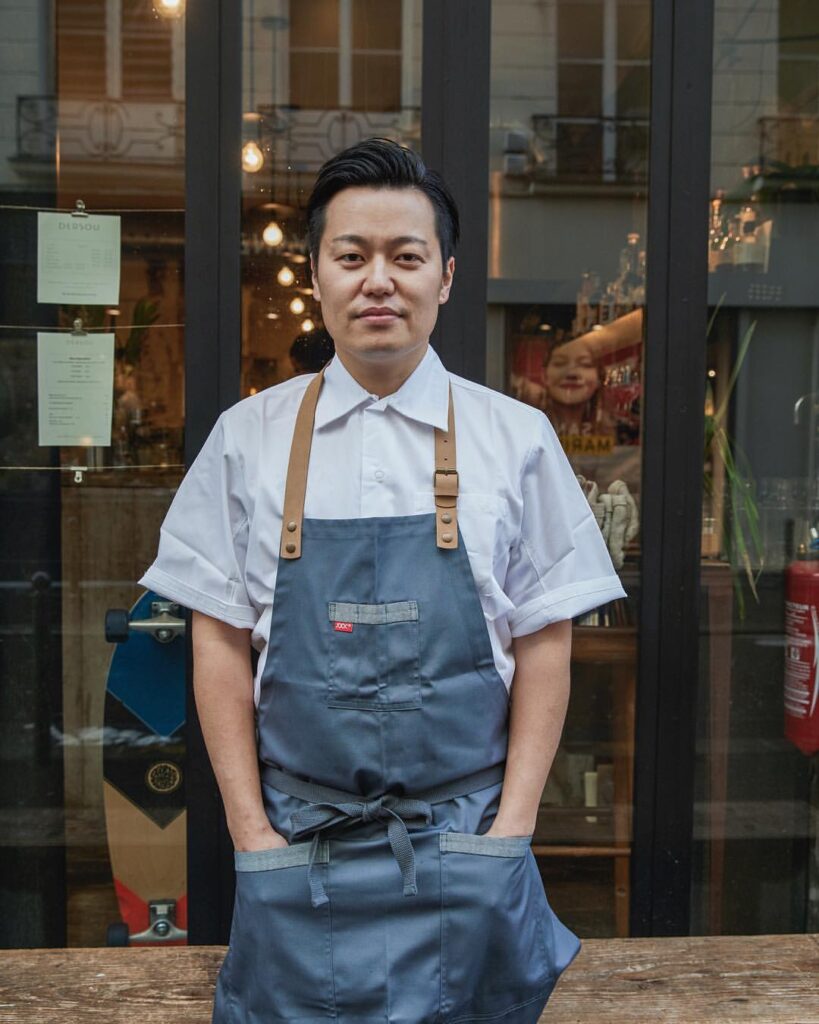 CUISINE
50 Rue Condorcet 75009
restaurantcuisine.fr
What?
Two talented bistrophiles took over this former takeaway shop with a classic '60s marble façade, where they pair tasty Franco-Japanese plates with a succinct selection of natural wines.
Who?
Japanese chef Takao Inazawa (ex-Verre Volé and Benkay) and French oenophile Benoit Simon (ex-Septime and Chateaubriand).
Why?
When it comes to bistros that focus on top-quality ingredients, natural wines and liberated cuisine (all the essentials, basically), there's only Bright in London and Cuisine in Paris in our mind. In this category, much like their cousins on the other side of the Channel, the Franco-Japanese duo running Cuisine undoubtedly offers up the best of what was done this year. The war against the superfluous is always worth waging. It's a noble cause that might deserve ennoblement.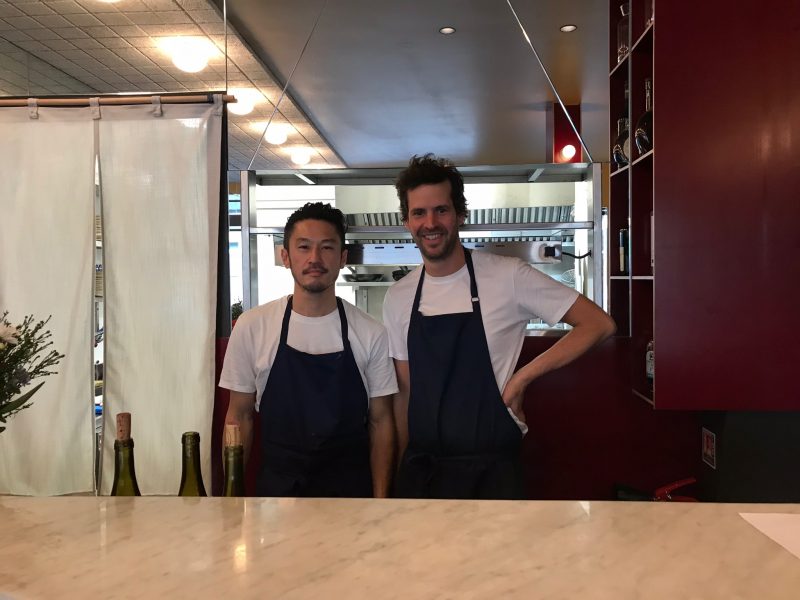 LE MAQUIS
53, rue des Cloÿs Paris 75018
lemaquisrestaurant.fr
What?
An old-school bistro given new life by a duo of young chef-owners who serve modernised classic French fare.
Who?
Co-owners Paul Boudier and Albert Touton (formerly of Parisian hotspots Le Chateaubriand, Le Verre Volé, Aux Deux Amis) share kitchen duties both at lunch and dinner.
Why?
Because in the classic sense of the term, the French bistro never should have been anything other than this. And it's precisely that "this" which Le Maquis does so well (simple and delicious dishes of the day, an old-fashioned bar, unfussy wines), making it so easily distinguishable from the now stale old bistros, and the faux modern bistros that often overplay their hand. Are you vegan? The chef has you covered. Don't drink wine? Don't worry! Want to eat off the same plate? Dig in!
Remember, the final winner is all down to the public – you can cast your vote at bestnewbistro.com. Winners will be announced on November 25.