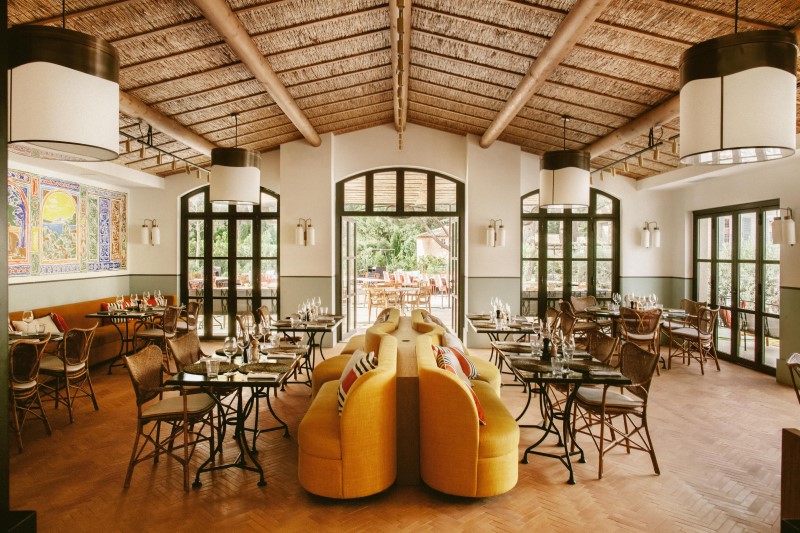 Maisons Pariente put food – and luxury – at the top of the menu
Gourmet travellers rejoice! Maisons Pariente are offering exceptional foodie stays across France in their new luxury collection of boutique five-star hotels.
From sea to snow, wherever you fancy passing les vacances, owner Patrick Pariente (of fashion label Naf-Naf fame) and his two daughters have added a personal touch to their luxurious properties, with each hotel feeling like a (very fancy!) home from home.
HOTEL CRILLON LE BRAVE, PROVENCE
Crillon le Brave reopened in May 2019 following a full refurb by highly acclaimed French designer Charles Zana. With a new modern and stylish look, retaining a hint of the old Provençal charm, the hotel boasts two exceptional restaurants.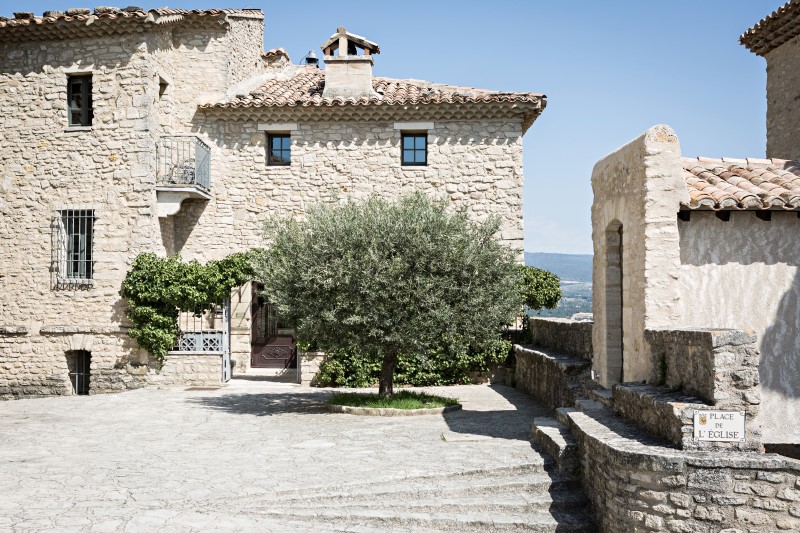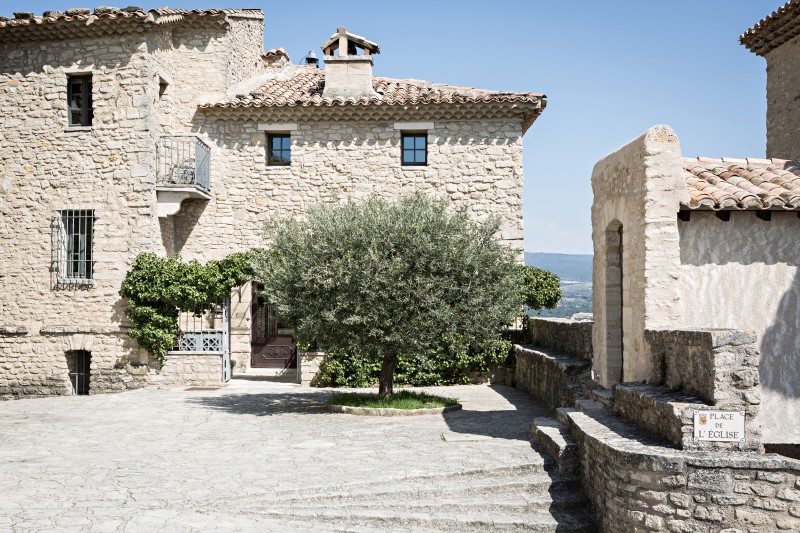 Fine dining restaurant Le Madeleine sources local ingredients from Provence to create exquisite gourmet food with a Mediterranean flavour and a tantalising menu to match. Head chef Anissa Boulesteix takes inspiration from her Provençal surroundings to produce her culinary creations whilst supporting the local farmers and environment. Emblematic dishes include blue lobster cooked two ways and served with charcoal cucumber cream; lamb from Provence with tarragon; and Weever fish with black garlic risotto. The region is also renowned for truffles, which you can discover on the exquisite tasting menu on a regional basis. To conclude their meal, guests can dive into a delicate desert created by Crillon le Brave's sensational pastry chef, Boris Chapon.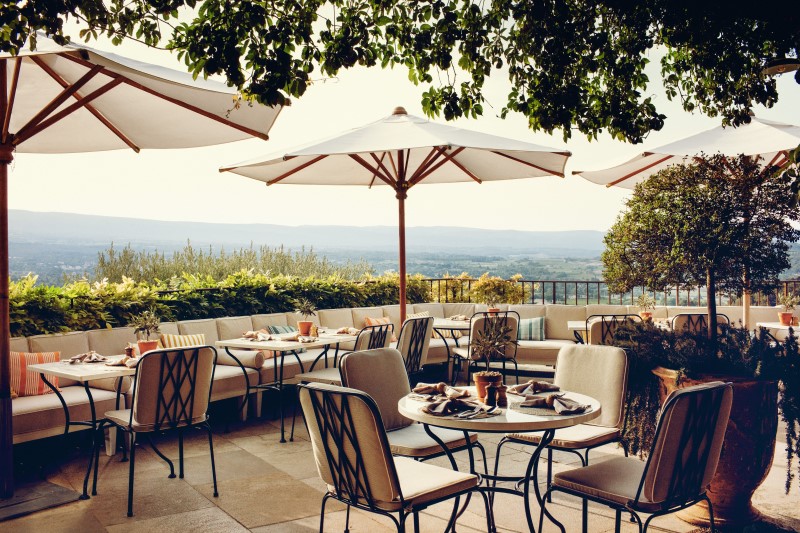 La Table du Ventoux is the more casual restaurant at Crillon le Brave, offering a comfortable and relaxed setting where guests can enjoy a glass of wine watching the sunset over the Provençal landscape. Dishes range from light salads to hearty pork ribs. Make sure to save room for the rich chocolate mousse or mouth-watering dessert buffet. Food can be enjoyed in the sunshine on the terrace, by the poolside or on the bowling green.
Wine-lovers will be pleased to note that Crillon le Brave is a stone's throw away from some of the most sought-after vineyards in France, counting Châteauneuf-du-Pape amongst its neighbours.
HOTEL LOU PINET, SAINT-TROPEZ
Exclusively positioned away from the hustle and bustle of Saint-Tropez, guests are encouraged to wind down at Hotel Lou Pinet, which opened in June 2019. The laid-back French charm extends the hotel's new restaurant, Beefbar, part of the sumptuous global restaurant chain created by Riccardo Giraudi.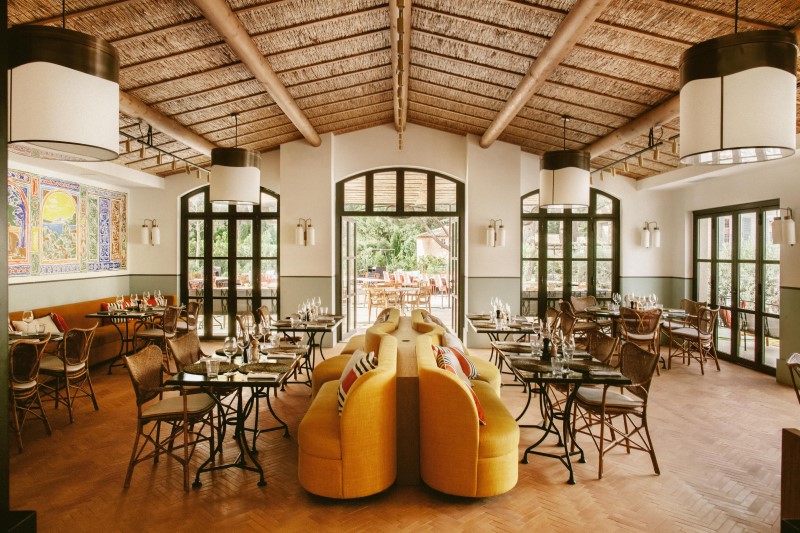 Beefbar restaurants were created to break the traditional perception of high-end dining by providing quality without being pretentious, allowing guests to enjoy elegance and simplicity simultaneously. The luxury is in the quality of the food: Beefbar uses the rarest meats with the most prestigious origins, from Black Angus from Argentina and the USA to Australian Wagyu and Japanese Kobe. Beyond beef, there is also grilled fish, ceviche and carpaccio on the menu. The large outdoor terraces at Lou Pinet are surrounded by pine trees, providing shade for long, decadent lunches.
HOTEL LE COUCOU, MERIBEL
Due to open in December 2019, guests will be spoiled for choice when it comes to dining at Le Coucou, which has two new restaurants created by Riccardo Giraudi – Beefbar and Bianca Neve. While Beefbar will offer a range of rare beef cuts in a relaxed environment, Bianca Neve will feature Italian food using top quality products sourced from highly distinguished providers with an impressive wine cellar to match. Diners will find timeless classics such as shared antipasti, a wide selection of salamis and exceptional mozzarellas to start. For guests looking for delicate seafood, Bianca Neve offers a selection from seafood pasta with lobster and shrimp, black cod sambuca or bass in a salt crust. Bianca Neve also offers the ultimate comfort foods after a long day on the slopes, from pizzettes to spaghetti carbonara or a classic Austrian apple strudel.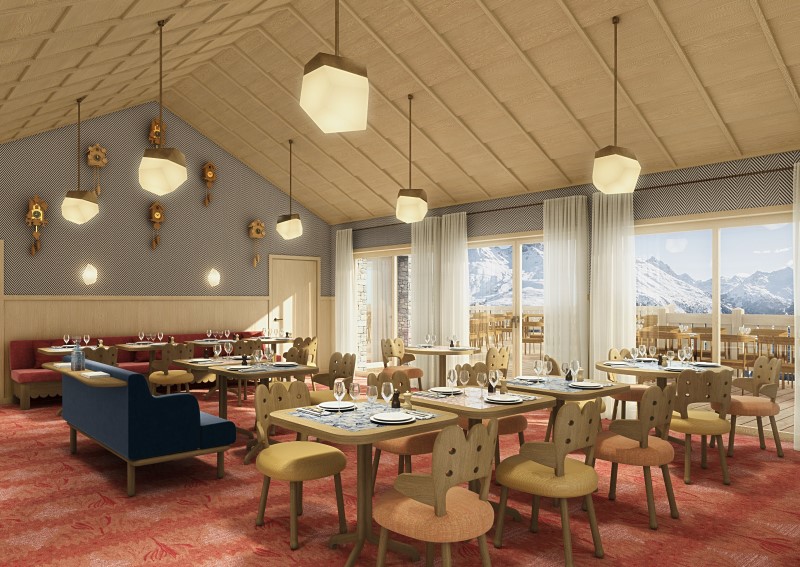 Hotel Le Coucou has been designed by the world-renowned architect Pierre Yovanovitch, whose fresh take on alpine style combines luxury with minimalism.