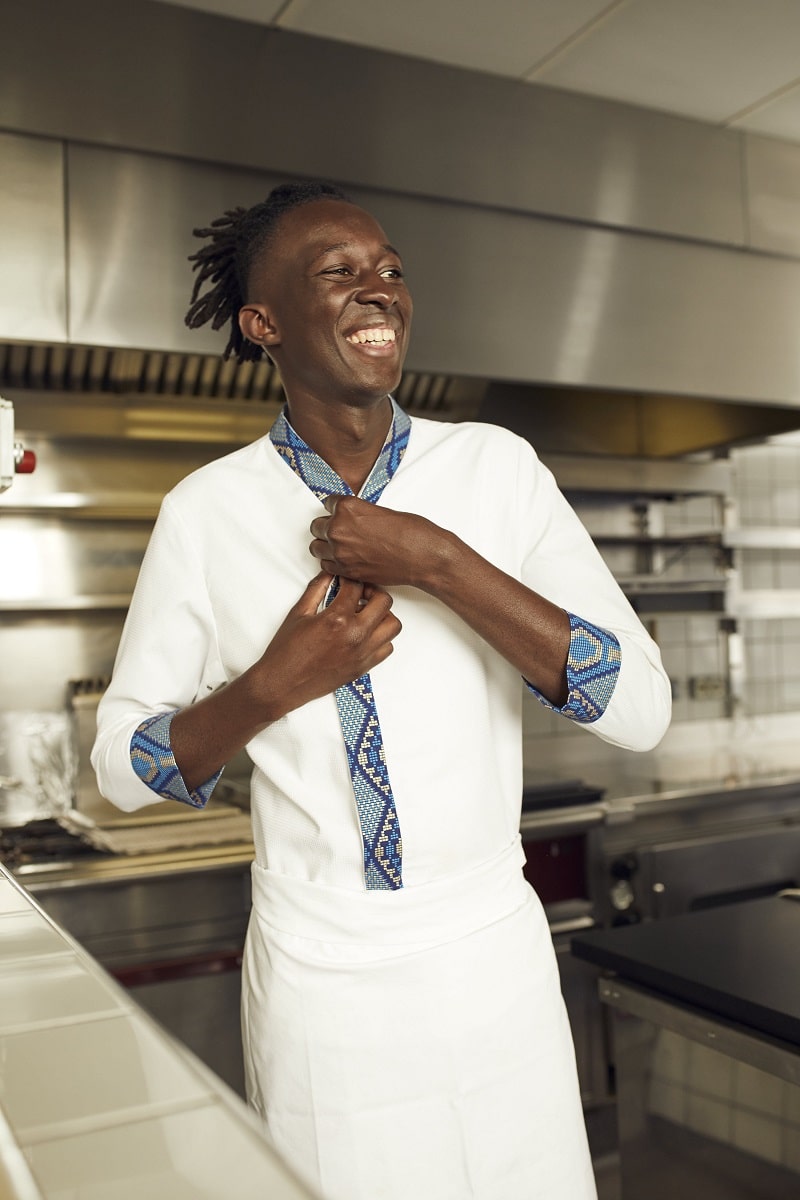 The Michelin Guide 2021 has found plenty to celebrate across all four corners of France, despite the ongoing challenges facing the restaurant industry.
Highlights of this year's guide include a third star for AM par Alexandre Mazzia in Marseille; 54 restaurants earning their first star; and 33 more addresses being awarded a Green Star for their commitment to sustainable gastronomy. In all, the French foodie bible lists 638 starred establishments.
"As we know, 2020 was a particularly challenging and difficult year for restaurant owners," said Gwendal Poullennec, international director of the Michelin Guides. "However, they welcomed diners whenever they could, and customers responded eagerly, demonstrating their deep fondness for fine cuisine. Our teams have been impressed by this show of solidarity and engagement. For us, it was important to honour our longstanding commitment to diners and chefs by publishing our 2021 selection of restaurants."
"Just as the past year impacted chefs," he added, " our local teams also had to adapt as they prepared the 2021 edition of the Guide. Thanks to an exceptional level of commitment from our inspectors in France and some from abroad, following our time-honoured methods and carrying out as many restaurant visits as usual, the teams managed to draw up a selection of restaurants that is every bit as reliable and credible as in previous years. The 2021 edition reaffirms that fine dining continues to shine brightly throughout France, lit up by wide range of talent, both familiar faces and new arrivals. We sincerely hope that our guide will be a useful tool for the people who place their trust in us, and that it serves as an invitation to discover or rediscover the pleasure of fine cuisine while also contributing to the recovery."
THIRD STAR FOR AM PAR ALEXANDRE MAZZIA
Tucked away in Marseille's eighth arrondissement, AM par Alexandre Mazzia combines local produce with world flavours, leading diners on a veritable culinary voyage. Michelin said: "Alexandre Mazzia's cuisine is ephemeral, inspired by the moment. Designed to surprise, it is reinvented each day in a kitchen that opens onto the dining space. The restaurant is home to a team of passionate, talented young chefs who prepare the cuisine like clockwork, in a silence broken only by the sounds of saucepans and stoves."
SECOND STAR FOR HÉLÈNE DARROZE' S MARSAN AND CÉDRIC DECKERT'S LA MERISE
At Marsan in the heart of Paris, chef Hélène Darroze pays homage to her Les Landes roots and incorporates flavours from the southwest of France into the menu, which showcases her talent for precision and modernity in dishes that take visitors on a journey through her meandering culinary background.
In Laubach, Alsace, Cédric Deckert dreams up mouthwatering classics at La Merise, where, the Michelin inspectors are happy to report, "sauces and jus nothing short of sublime add the finishing touches to cuisine with traditional overtones in the capable hands of a chef at the top of his game".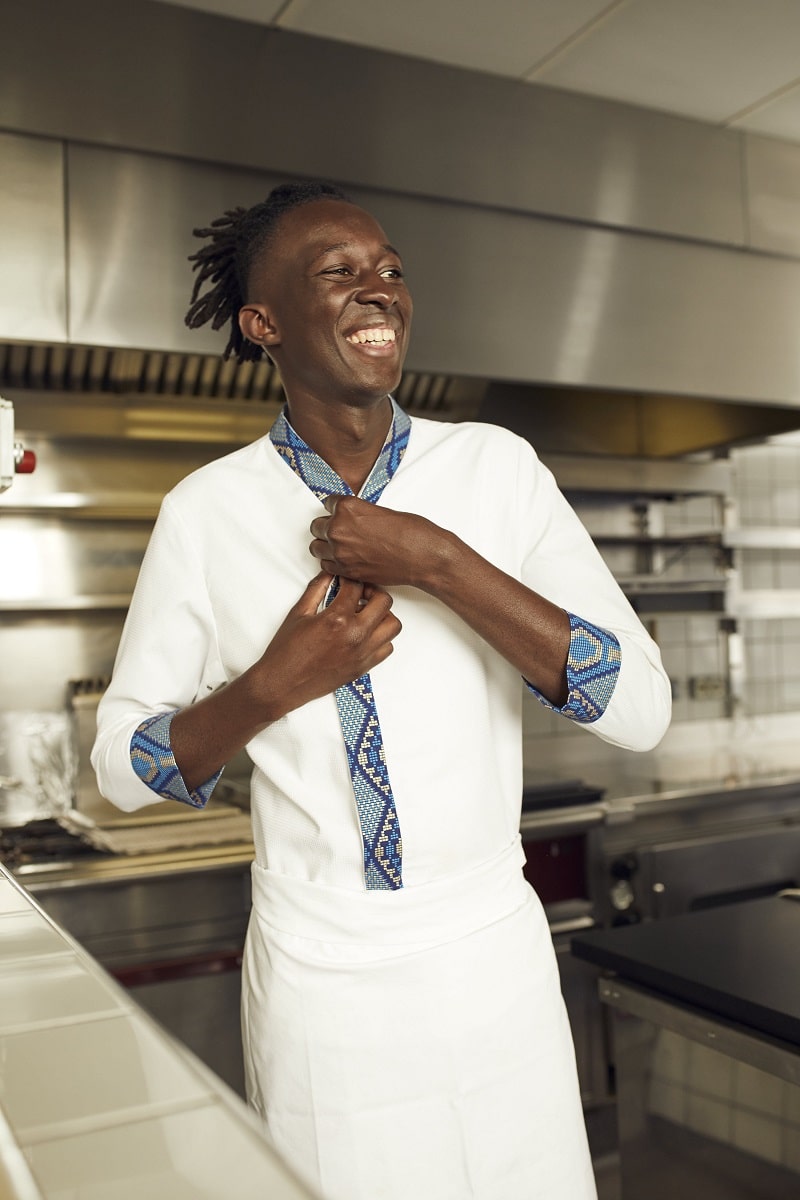 54 MORE RESTAURANTS WIN THEIR FIRST STAR
Provence-Alpes-Côte d'Azur region came out on top, with 12 restaurants earning their first star. These include La Mère Germaine in Châteauneuf-du-Pape, where chef and pastry chef duo Camille Lacome and Agathe Richou serve up delicious dishes that live up to the history of the establishment, which has played host to the great and good of Paris as they vacation in the South of France, from Gabin to Fernandel.
In Auvergne-Rhône-Alpes, 10 new restaurants were awarded their first star. At L'Auberge du Pont in Pont-du-Château, chef Rodolphe Regnauld's menu showcases the best products of the region in carefully thought-out dishes bringing together influences from land and sea.
Four new addresses joined the selection in Occitania, including Reflet d'Obione in Montpellier, and Duende in Nîmes. In Centre-Val de Loire a further four establishments gained their first star, including L'Auberge Pom'Poire in Azay-le-Rideau.
In Saint-Maximin, chef Guillaume Guibet, the youngest chef in this year's star selection, has recently taken over the kitchen at family restaurant Le Verbois, although his parents remain close by in front-of-house roles. The 25-year-old pays tribute to the restaurant's Picardy roots, contrasted with influences from Asia.
FIRST VEGAN RESTAURANT TO WIN A MICHELIN STAR
One of the headlines of this year's awards is the first vegan restaurant in France to be recognised with a Michelin star. ONA, in Arès in Arcachon Bay, is the brainchild of self-taught chef Claire Vallée. She launched the restaurant, which was also awarded a Green Star, in 2016 after a successful crowdfunding campaign.
33 RESTAURANTS AWARDED GREEN STAR FOR SUSTAINABILITY
The 33 restaurants singled out for their inspiring approaches to sustainable gastronomy include Scratch Restaurant in Bourg-en-Bresse, where Andréas Baehr and his teams keep food waste to a minimum, ingredients are sourced locally or from sustainable and responsible farms and fisheries, and even the cleaning products used are as natural as possible.
Sébastien Rath's Riche in Alès also prides itself on local sourcing, with almost all its produce from suppliers located within 50km. Meanwhile, in Rhinau, chef Alexis Albrecht grows his own produce in a vegetable garden spanning 6,000 square meters, making Au Vieux Couvent self-sufficient for an impressive 80% of its ingredients.
TALENTED NEWCOMERS
Inspectors also decided to honour two young talented individuals with the Young Chef Award: 31-year-old Coline Faulquier, whose Marseille restaurant Signature also received its first star this year, is known for designing creative, refined dishes made with exquisitely selected ingredients; and Mory Sacko, 28, of MoSuKe in Paris, who is already well known for his highly accomplished style of cuisine combining African influences with a distinctively Japanese touch, on a foundation of French culinary techniques.