Let your taste buds be educated by a wine expert at one of the world's most famous champagne houses this autumn
Food and wine lovers brace yourselves for a rather special event this October, when, for the first time ever, world-famous champagne house Veuve Clicquot Ponsardin is hosting a masterclass led by one of its top wine experts.
The class begins with a tour of des Crayères, which has been designated a UNESCO World Heritage site since 2015, followed by a tasting with one of Veuve Clicquot's own oenologists, who will teach you how to better understand what constitutes a Veuve Clicquot wine: the style, the signature, the art of ageing the wine and the care which goes into growing the Pinot Noir grape.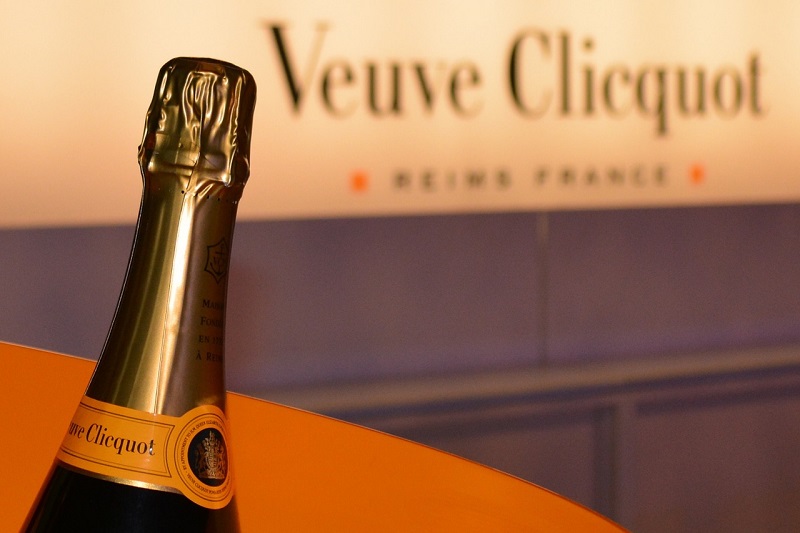 You will also have the opportunity to find out more about the House's other speciality, the rosé production which was invented by Madame Clicquot herself.
Visits are for limited groups of up to 10 people and cost €200 per person. Reservations are required for any Wednesday, Thursday or Friday from 6pm to 8pm.
Alongside the masterclass, Veuve Clicquot is also introducing Fooding Days whereby guests can taste dishes invented by the in-house chef's team to pair with the wines. And at just €13 to €15 a head, we reckon it would be a shame not to!
Find out more and book in advance on the Veuve Clicquot website.
DID YOU KNOW?
Champagne with oysters, champagne with caviar, champagne with strawberries… generally champagne is thought of as pairing well with the finer things in life. And so it should come as no surprise to cheese-lovers that the clever folk at Veuve Clicquot reckon fizz and fromage is a marriage made in heaven. They recommend enjoying a bottle of their Yellow Label with a young, fruity Comté, cut into dinky slices for a truly gourmet experience.