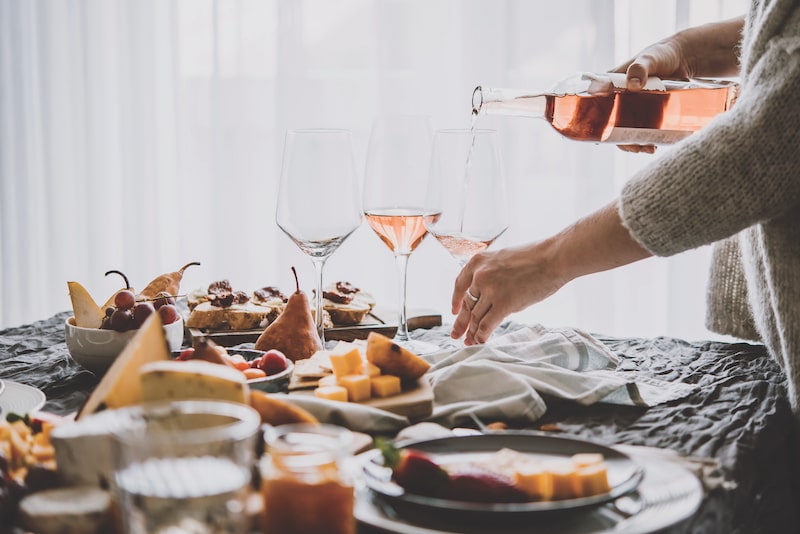 The Irish-born food writer and cookbook author is hosting her first dinner party in her new home in the Sarthe… So she heads off to the local market in search of inspiration
The heat has broken. The windows are flung open, the house is slowly drinking in the cool air and I am preparing for my first dinner party in my new house. The term has fallen out of fashion in English-speaking foodie circles, but I shall not bow to any notion of being dans le vent or not, as a proper French dîner, with all its codes and choreography, is precisely what's happening here in 24 hours' time.
It's been a while since I've given a full-blown French dinner, with the not-too-filling and not-too-boozy apéritif, the mandatory bread, the changing of the plates and the tricky salad bowl placement (with the main course, on its own before or with the cheese?). Now I'm in my own space again, with my own things around me at last, and I've been thinking about this one a lot. I have even ironed the napkins!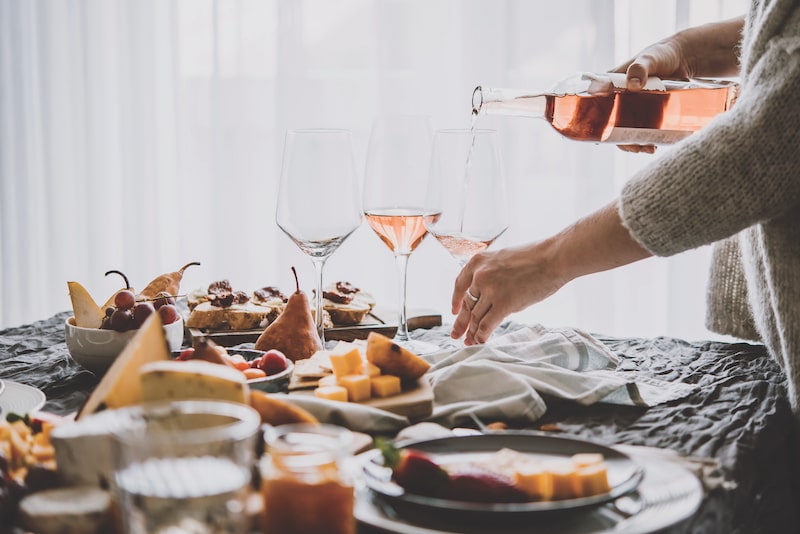 But I have not only been obsessing about Le Dîner for the past three weeks, I have also been slowly re-immersing myself in French food and getting to know what my new region might have to offer my kitchen and my table. I am deep in rural France, in the Sarthe, where beef, poultry, vegetables and dairy are all superb, but my village, Moncé-en-Saosnois – more comatose than sleepy – has no shops or cafés. Thankfully, only five kilometres away in Marolles-les-Braults, there are two boulangerie-pâtisseries.
One of them, Maison Triboté, won second prize in this year's regional best baguette competition for its baguette tradition (made according to the traditional, fermented technique and without additives). And it is a beauty, with a crisp, caramelly crust, not too thick or chewy, and a lovely, lightly malted crumb with a pleasing, slightly stringy texture, almost like a sourdough. It's rare to find a good baker who makes equally good cakes, and vice versa, but Maison Triboté specialises in ice cream and vacherins – frozen cakes made with meringue and sorbet. They even make their own adorable seasonal choc ices, with mini sizes for children. So far I have resisted them, and Triboté's chouquettes, despite the latter being my favourite treat.
At €2 for 12, I have never seen such good value, but paradoxically, their large size, which should be an added bonus, puts me off. By my rules, a chouquette should be small enough to fit in your mouth in one bite.
Supermarkets have always been my food writing stomping ground as much as markets. If I am going to write recipes for them, it's the least I can do to see where normal, non food-obsessed folk buy their ingredients.
It's fascinating (to me) to see how tastes and fashions evolve and how long certain products – which are readily available in Paris, ubiquitous in food magazines and restaurant menus – take to reach supermarket shelves. My local hypermarket has Skyr but not miso paste, three sorts of tahini but, miserably, only thickly packaged fresh mint and basil. You can now find coconut and dark muscovado sugar alongside their refined cousins, a large array of synthetic sweeteners next to the honey and four flavours of seaweed crisps next to the Pringles. Eating habits are changing, the ice cream and 'fresh' pâtisserie sections have become enormous, and the ready-made meal fridges seem to be gaining ground on the often either droopy or ice cold fresh fruit and vegetables.
After five years away from France, I find the supermarkets I have visited so far mostly depressing. Plastic packaging has increased drastically with much more being sold in portions, set into styrofoam, wrapped in cling film. Never have I been more determined to buy as much as possible directly from markets and producers and happily, I think I have found my perfect place.
It is the Thursday market in the pretty town of Bellême, just 20 minutes from my house. I park at the top of the old town, and walk down the cobbled street under the stone arches of la rue Ville Close into place de la République, with its very pretty Saint-Sauveur church at the other end. The market has around 20 stalls, and is almost completely contained within the square. There's just a little extra curve of sellers tucked alongside the lively terrace of the Café du Midi, with the last but one being my favourite.
It sells terrific organic fruit and vegetables but what I love most are their higgledy-piggledy vegetable garden bouquets of flowers and herbs. I buy a herb bouquet – this week's contains chives, four sorts of basil, sage, parsley, Vietnamese coriander and marjoram – and cook according to them. No more liquefying leaves in plastic sachets in my fridge! Whatever is not used up is made into herb butter and frozen for winter, when I'll surely be missing all these incredible summer flavours.
Also at Bellême there are two excellent fishmongers, a wonderful butcher and an interesting poultry seller. He is also the author of several history books on the Perche region, which sit proudly for sale next to the fresh eggs. But back to Le Dîner. In true French hostess style, I have already made dessert. Inspired by Triboté's good work, it's a sort of vacherin-meets-nougat glacé, with raspberry and honey ice cream, speckled with candied mixed peel and layered with meringue. And it is sitting safely in the freezer – my guarantee that, even if the rest is terrible, pudding will be fine.
For everything else, although I have a general idea of what I would like to serve – local rillettes (the regional speciality) for nibbles, chilled soup as a starter, possibly some local boudin noir (blood sausage) pan-fried with apricots and then a hearty, all-goat's cheese board – I know all these plans might very well go out the window.
Tomorrow morning's market in Mortagne-au-Perche is the most spectacular for miles around. For me, the most wonderful thing about living in France is arriving early at the market, before it gets too busy, when the stallholders still have time to chat and make suggestions about how to use their produce. I have missed wandering through medieval streets, letting the sumptuous goods jump out at me through their colours and aromas, and making up my menu as I go along.
This comes courtesy of Taste of France Issue Two. For more great recipes, food news and interviews with top chefs, buy your copy here!