Food tourism in France allows you to eat and drink your way through the different regions of France, one adventure at a time, sharing in the culinary heritage and the cultural wealth of French gastronomy.
If you've ever planned a trip to France, you've definitely thought about all of the delicious food you're going to find on your travels; buttery baked goods, glorious fresh seafood, masterful restaurant dishes… with so much to discover, why not make gastronomy the focus of the trip?
While you could plan a foodie tour of France single-handedly, we'd recommend speaking to a tour company that specialises in gastro-travel, for exclusive access and insights to the world of French food.
La Route des Gourmets is a French incoming travel agency specialised in culinary tourism. By creating, organising and selling visits, tastings, cooking classes and sightseeing tours in Paris and across France, we provide a broad and varied look at French Gastronomy through its emblematic products, tableware, culture and traditions.
Wine and Food Tours and activities in Paris led by Food Experts
Trips from Paris ranging from one-day to one-week
Travel in Paris, the greater Ile-de-France region
Customized or all-inclusive trips throughout France
Trip packages for individuals, groups, students and professionals.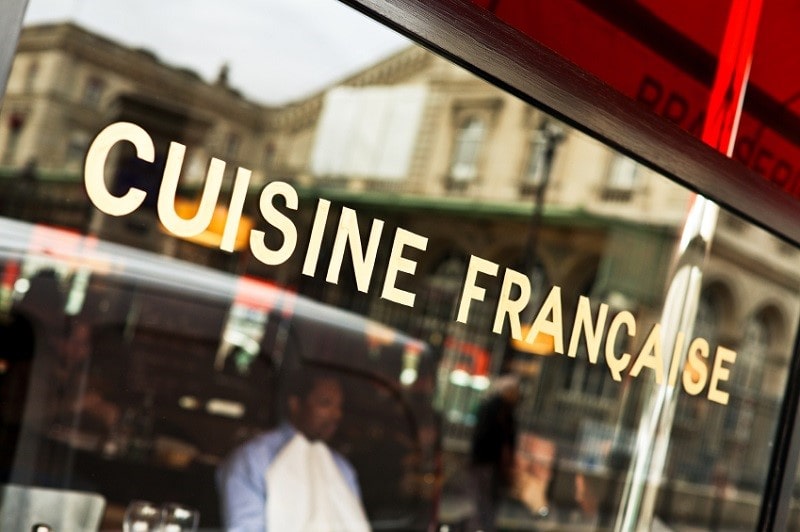 OUR SKILLS
All our offers are organized entirely by a multicultural staff made up of experts in food culture: geographers, historians, chefs and pastry chefs. We share a passion for gastronomy and relish in sharing it with others. As we add new destinations to our offer, we conduct extensive research on the history, geography, architecture and culture of the region.
Each product served is chosen with great care to ensure that it corresponds to our values of quality, ancestral savoir-faire, regional tradition, and artisanal production. These characteristics that define French terroir have become synonymous with the reputation of French cuisine throughout the world.
Our walks and gourmet tours are led by our experts specialized in French heritage and cuisine. Our workshops and tastings are organized specifically for La Route des Gourmets and led by the owners of the spaces we will visit.
OUR MISSION
Sharing our passion for food history and French gastronomy.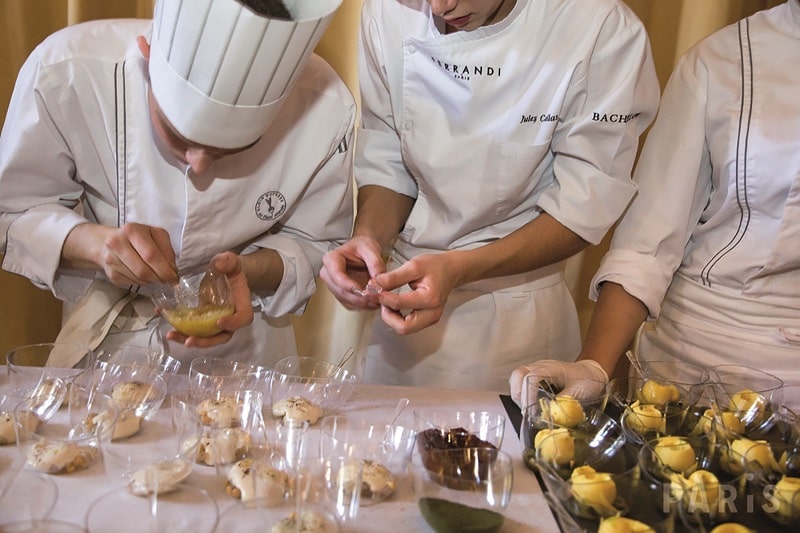 OUR OBJECTIVES
Broadening your palate during our workshops and gourmet tastings walks.
Teaching, in a hands-on and memorable way, the history of the products we eat every day, their origins, transformation, and their evolution over time.
Presenting French culinary traditions in an original way by examining them as part of their geographical landscape, a time period or an artistic movement.
Leading us to a personal and collective reflection, as consumers, about our consumption habits.
OUR CLIENTS
Everyone should know what is really on their plates!
For that reason, we propose circuits suitable for everyone: French and foreign tourists, students, companies, Food industry professionals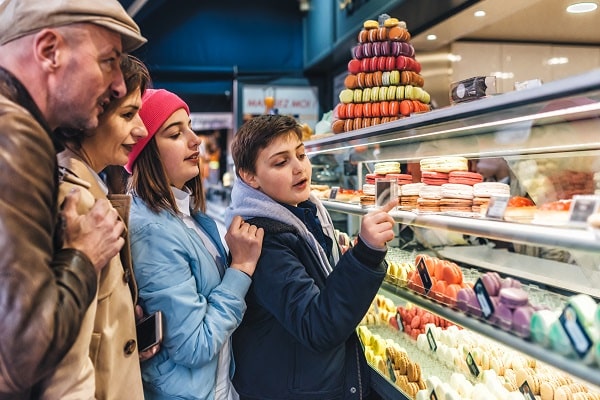 OUR COMMITMENT TO QUALITY
In order to provide quality services, La Route des Gourmets is registered as a Certified Travel Agency by the French Ministry of Tourism.