If there are two taste sensations that have been reliably trending over the past few years, it's gin and umami.
So the inventive folk at Audemus Spirits decided to bring the two flavours together with their Umami Gin. Brace yourselves – made from capers and parmesan cheese, it sounds more like a pizza topping than a drink, but bizarrely it works!
Hand-picked Sicilian capers are distilled under vacuum at 45C, after which they are combined with an infusion of Parmigiano-Reggiano, Italian parmesan cheese, which is glutamate-rich – the molecule which is responsible for our tongues' ability to taste umami. They are then combined with bergamot and juniper distillates and once blended, the resulting concoction is left to rest in an old cognac barrel for several months. It mixes beautifully with Fever Tree Mediterranean Tonic – we love it with plenty of ice and a sprig of fresh rosemary.
Audemus Spirits founders Miko Abouaf and Ian Spink are based in Cognac, where in their hive of experimentation, they come up with wildly unique flavour combinations and limited editions. While their flagship Pink Pepper Gin is a perennial favourite, the team are always on the lookout for the next of-the-wall taste sensation with which to tantalise their loyal fans.
Miko Abouaf said: "Our mission at Audemus Spirits is to showcase spirits in new and innovative ways for consumers and bartenders alike to enjoy their favourite drinks in a new light."
Can't wait to give Umami Gin a go? Join Miko and Ian for a virtual tasting and cocktail session on June 9. Organised to celebrate the launch of the new gin, it's a chance to learn all about Umami Gin and the Audemus Distillery founders. You'll have a chance to sample the gin neat, learn how to use it in a simple cocktail and hear all about its production. The tasting itself is free to attend but obviously, you'll want to snap up a bottle of Umami Gin in advance – you can buy it online from Spirits Kiosk.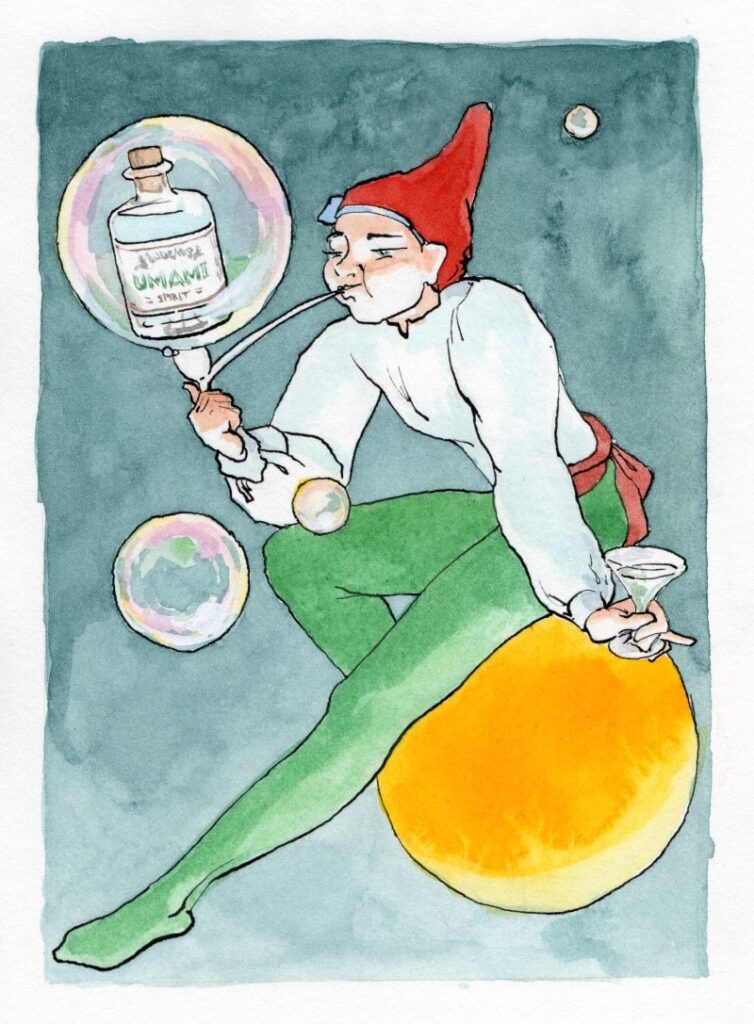 TASTING NOTES
Audemus Umami Gin is a uniquely creative concoction with a light, savoury flavour. It expresses gin and juniper in a different way to what has been done before. Ideal for anyone who likes a characterful G&T!
The online virtual tasting session is from 6pm on June 9. Tchin tchin!