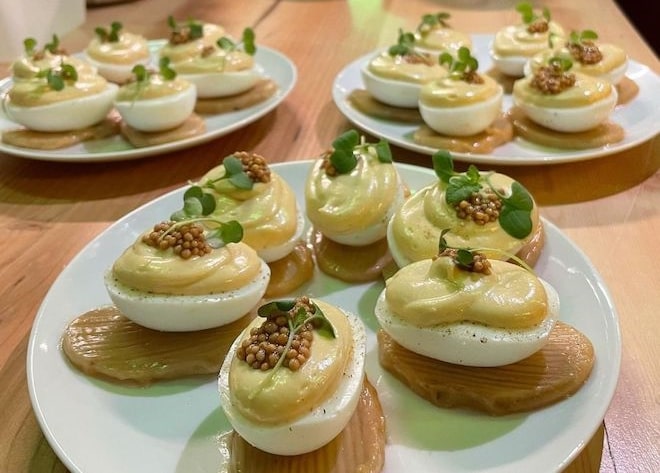 Egg mayo – that classic sandwich filling, easy to make, not very exciting and likely to make your bread soggy by lunchtime. But don't say this in France! In France, l'oeuf mayo is a much-loved bistro staple and is taken far more seriously – it even has its own association, L'Association pour la sauvegarde de l'Oeuf Mayonnaise (or L'Asom for short).
For the past three years, L'Asom has hosted the world egg mayo championships, the most recent winner being Sébastien Devos, chef at the Rôtisserie d'Argent in Paris, whose secret weapon was mustard seeds. The event, at Ground Control in Paris, was attended by 400 people. The runners up were Christopher Edwards, chef at Le Saint-Sébastien in Paris, and Yohan Lastre, from Lastre sans Apostrophe, also in Paris.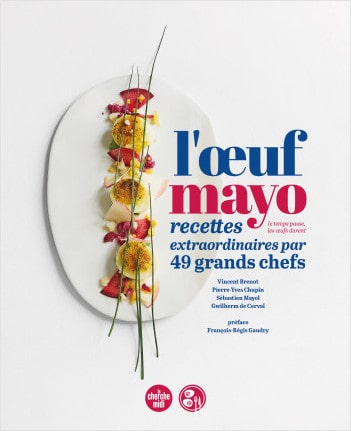 The panel of judges followed a strict set of criteria: the eggs must be cooked through but not overdone, with a yolk which is firm but still moist, and the mayonnaise must be homemade, coating the egg with a little extra to spare. A variety of spices, seasonings and vegetables can be added.
Now, if you're tempted to have a go at making your own oeuf mayo, don't be intimidated: a new book will help your create a bistro-worthy snack in no time.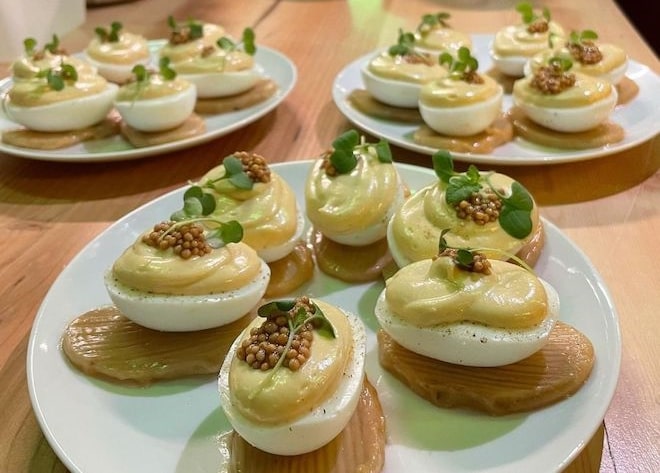 Put together by L'Asom, L'Oeuf Mayo: Le temps passe, les œufs durent brings together 49 recipes from 49 top chefs – including the likes of Yannick Alléno, Michel and Sébastien Bras, Alain Ducasse and Pierre Gagnaire – and promises that "done well, egg mayo lends itself to a thousand tasty fantasies". Both enlightening and humorous, the book also sets out to answer "the questions readers would never have dared to ask about eggs, mayonnaise and the combination of fat and taste". So eggs at the ready and let's get cracking!
L'Oeuf Mayo is published by Le Cherche Midi and costs €24.90.