The Domaine de Chaumont-sur-Loire is an outstanding example of innovative thinking, where history, art, nature and gastronomy are brought together in a fabulous cultural mix. Described as an 'artistic utopia' the experiences here are multi-disciplinary and multi-sensorial.
It has a multitude of experiences to offer the visitor, combining art, gardens, history and nature, together with an inbuilt sense of hospitality. So, it would be incomplete without somewhere to stay and dine – hence a new hotel and restaurant opened its doors in June this year. Named Le Bois des Chambres, it is designed as a hotel of Art and Nature.
But first, back to the château and its long, illustrious history. The original fortress was founded way back in the 10th century. Burnt to the ground in 1465, it was rebuilt a few years later and it became an ornamental Renaissance-style château under Charles II of Amboise. Some alterations and modifications were made in the next 400 years, always with a view to embellishing its appearance both inside and out, involving famous architects and sculptors.
Once owned by Catherine de' Medici amongst others, the château has played a significant role in the complicated history of France. The Domaine de Chaumont-sur-Loire is now owned by the State and run by the Centre-Loire region with considerable flair.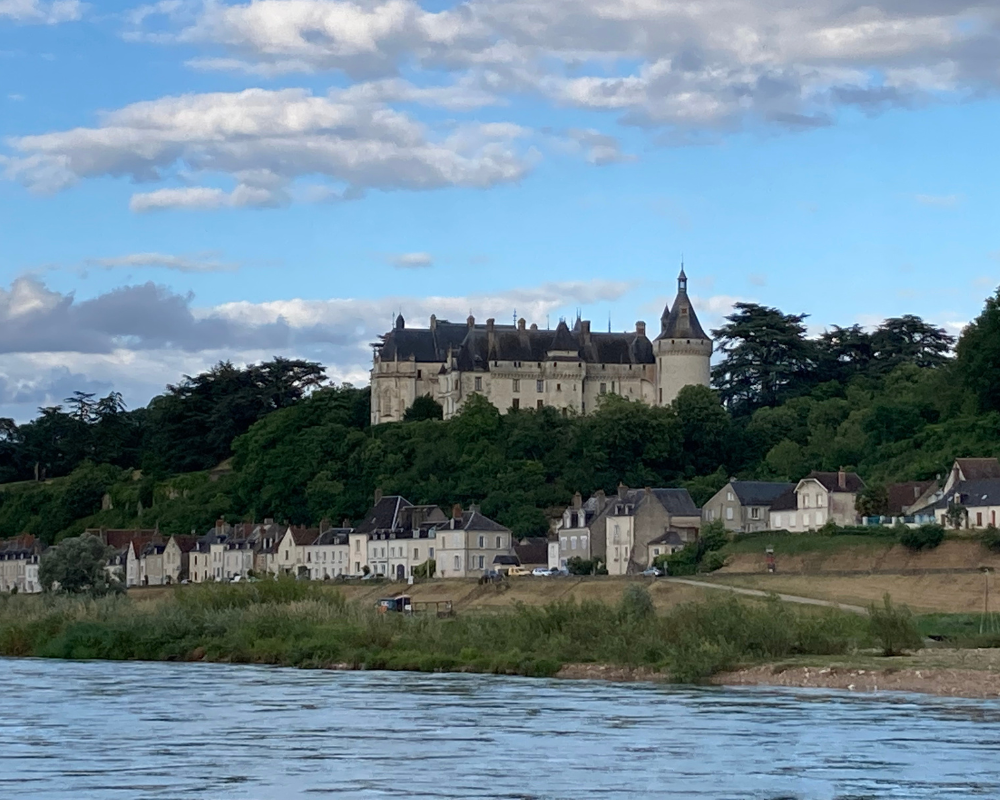 The wonderful turreted château, sitting up on a bluff overlooking the majestic Loire river, is itself a joy to visit, a place where it is possible to absorb the history and imagine the opulent banquets which once were hosted here. What is then extraordinary is what else the Domaine has to offer.
Located in the middle of the Touraine vineyard region, Chaumont is ideally situated for forays into the nearby wine-producing areas. Another good reason to visit – and there are more to follow!
The Domaine de Chaumont-sur-Loire hosts each year a stunning International Garden Festival, from April through to early November. 2022 saw the festival's 30th birthday and the gardening extravaganza goes from strength to strength. Run as a competition, 20 new gardens are created every year, but unlike the Chelsea competition in London, the gardens stay for six months, rather than a couple of weeks.
Garden designers from around the world create their artistic masterpieces, open for the world to visit, attracting some 500,000 visitors in a typical year. Alongside these natural works of art, some of the most amazing art creations I have ever experienced are placed in perfect harmony in the park and permanent gardens of the château, as well as some inside the château itself.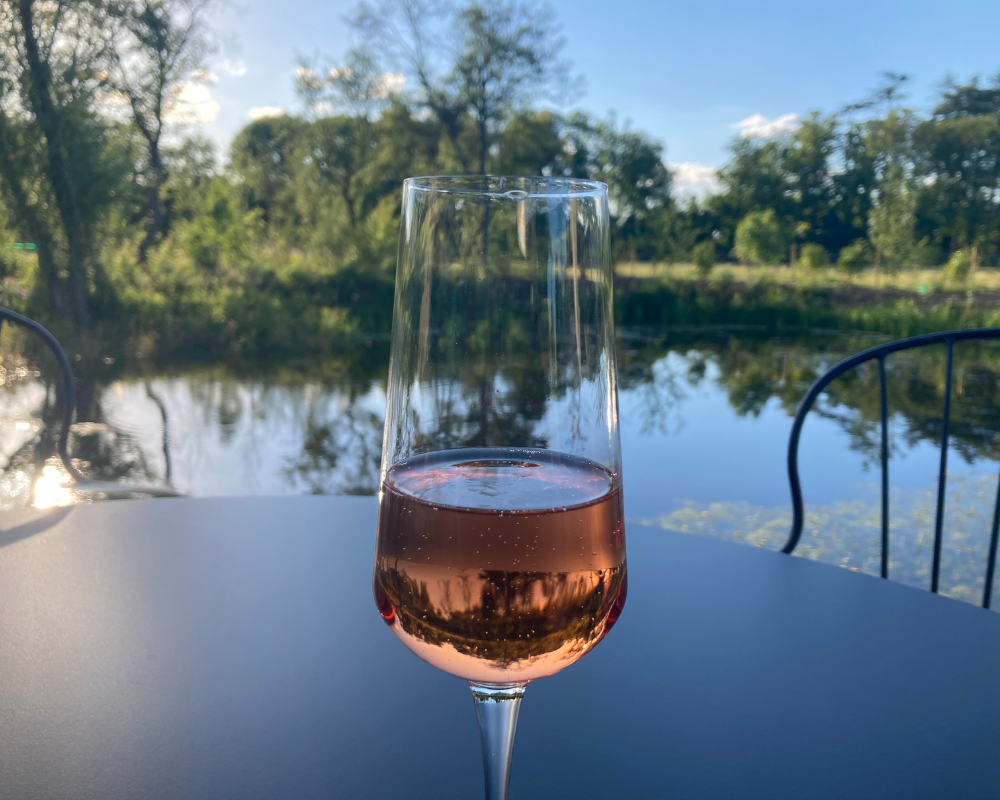 Talented artists of repute from around the world have designed and placed artworks within the Domaine creating a spectacular exhibition in a setting of nature and historical context. Credit for the success is due to the hugely experienced Chantal Colleu-Dumond, director of the Domaine and responsible for artistic programming and exhibition curatorship.
Within the château itself are some 20 exhibition galleries, including a mind-blowing new digital gallery – not to be missed. Within the 70-acre parkland of the Domaine, contemporary artworks nestle in bushes, hang from trees or stand proudly on a smooth green lawn. Astonishing works by world-renowned artists vie for your attention – Andy Goldsworthy from England, Jaume Plensa from Spain or Fabienne Verdier from France.
All this culture, of course, soon builds an appetite, which is where the recently-opened Le Bois des Chambres comes in, blending seamlessly with the surrounding farmland and countryside. Built on eco-friendly principles, it uses converted farm buildings with additions, flower-filled gardens abound, together with espalier pruned fruit trees.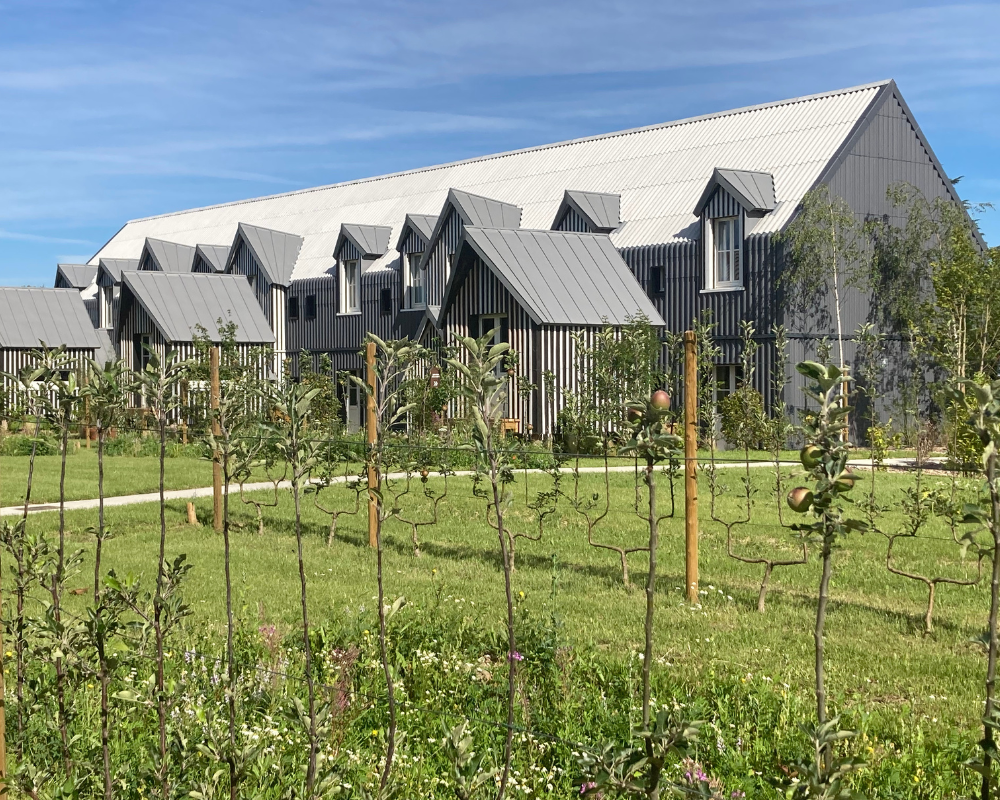 The original farmhouse has ceded its place to the new restaurant – Le Grand Chaume, a paradox of architecture created by a genius. Circular in form, the impressive roof is covered in a dome of large panels of thatch, giving a look which is both contemporary and ancient. Pass through to the inside and the ultra-modern décor is reminiscent of a setting for Star Wars. A fabulous contrast perfectly in-keeping with the artistic environment that is the Domaine de Chaumont.
The internal metal beam structure of the building is left exposed, with a deep blue sky pierced by a myriad of white arrows. A wooden outside terrace allows for an aperitif or breakfast to be taken beside the old farm pond, beautifully preserved in its natural state, with frogs and dragonflies weaving through the rushes and willows.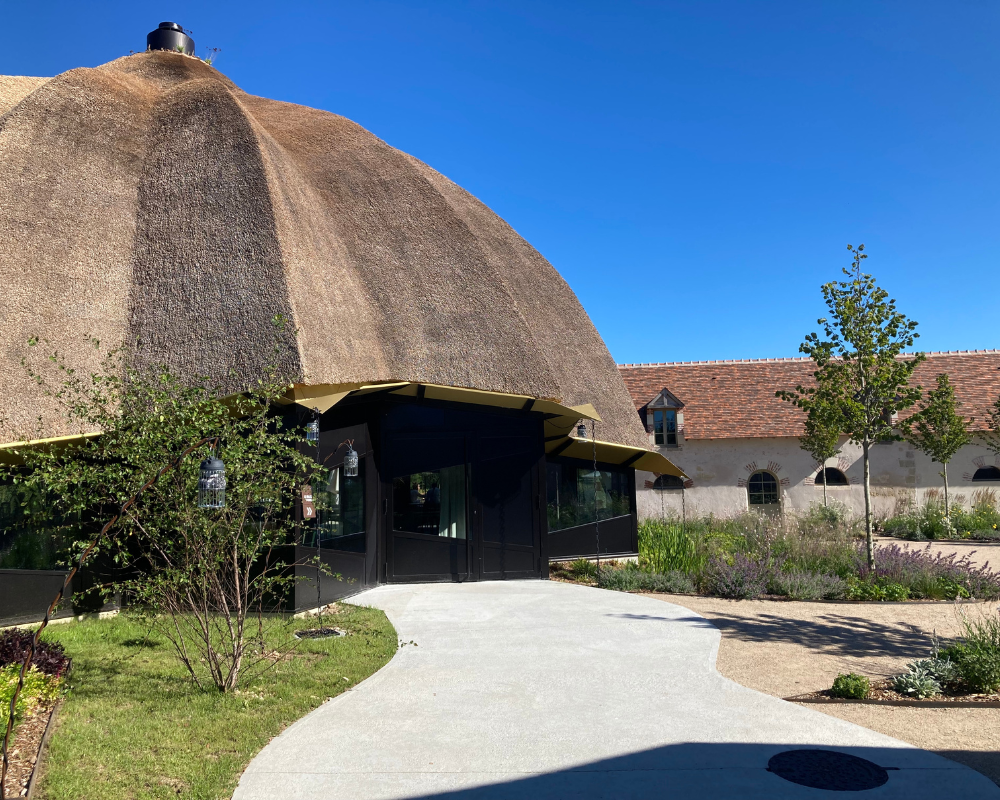 Creative, gastronomic cuisine is served, using local ingredients and regional dishes, with great attention to detail. Chef Guillaume Foucault believes in dishes where the natural ingredients sing out on their own with minimum intervention. He is also a great believer in wine and food pairing, a fine list of wines being presented by the restaurant under the careful guidance of Pascal Garnier, manager of the hotel and restaurant.
Located in the centre of the Loire Valley it is a place that anyone with an interest in food, wine, art and history should not miss. And it's probably best not to miss it several times, if you can!
---
About Richard Esling
Richard is an experienced wine journalist, writer, educator and consultant. With experience in the wines and spirits industry spanning several decades, he is a member of the prestigious Circle of Wine Writers and an International Wine Judge.
Twitter @richardwje