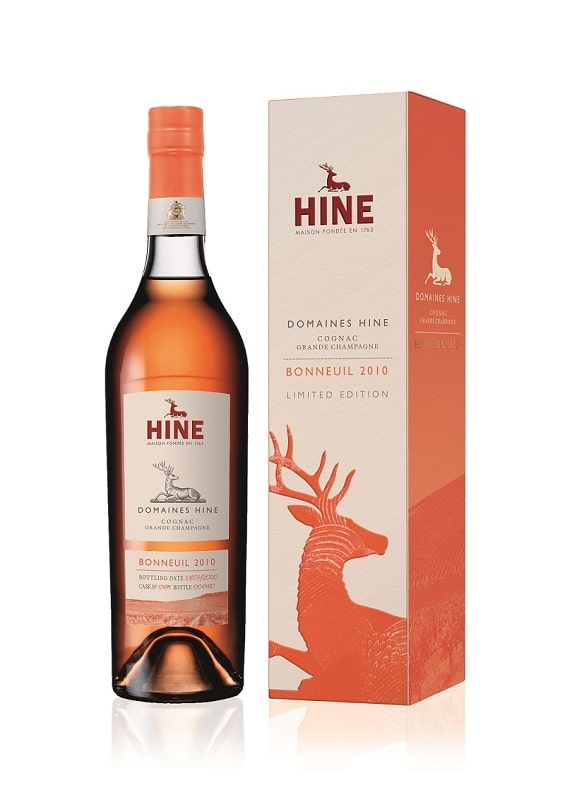 Finally 2020 brings some good news – the House of Hine has released its latest single-estate cognac, the Domaines Hine Bonneuil 2010.
It comes from Hine's 80-hectare vineyard, which holds a High Environmental Value (HEV) certification, in the village of Bonneuil in the heart of Cognac's premier cru Grande Champagne region. Only in exceptional vintages does Hine set aside a collection of barrels from this vineyard in the hope of in the future launching a Bonneuil Cognac, which the company describes as "a liquid photograph capturing a time and place".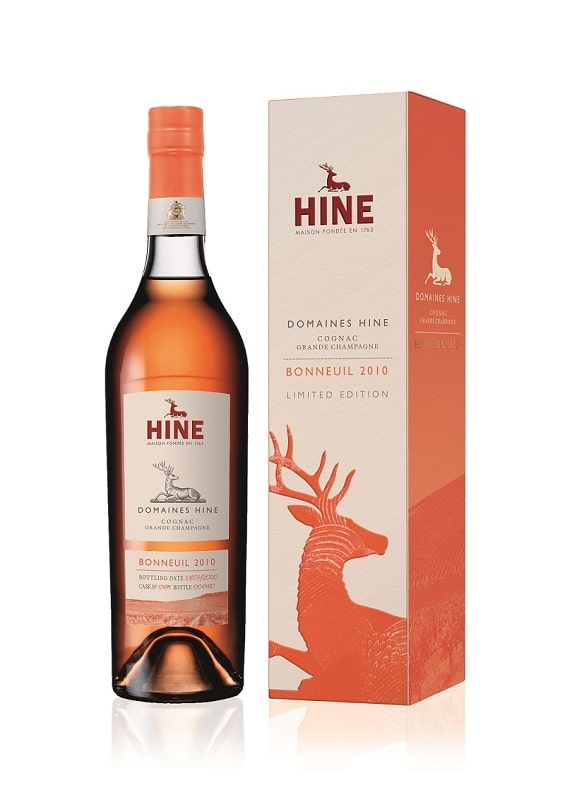 To maintain the House's exacting standards, only 18 casks, each producing 450 individually numbered bottles, are being released. Each reflects the mineral nature of the vineyard's limestone terroir, illustrating cellar master Eric Forget's belief that "a great Cognac is first and foremost a great white wine". In 2010, the Ugni Blanc grapes were unaffected by the heavy rains that fell in early June and enjoyed a sunny summer and September. The month of August was also cool, most notably at night and as a result, the full aromas and acidity of the grapes were preserved. So it is that 2010 can be classified as one of the very best vintages of the last 10 years as it shows a full concentration and delicacy after being left to mature for almost a decade.
For these one-of-a-kind cuvées, it is the main aromatic note that dictates the colour of its design: Bonneuil 2005's purple was a nod to its fig-heavy aromas; the yellow of the 2006 a tribute to its sunny notes of apricot; and the coral of 2008 echoed the smooth sweetness of cranberries. Bonneuil 2010 comes in radiant orange, celebrating the delicate mandarin notes of the lively, fresh and fruit-driven cognac.
Bottled on July 21, 2020, Domaines Hine Bonneuil 2010 is £90 from selected retailers.