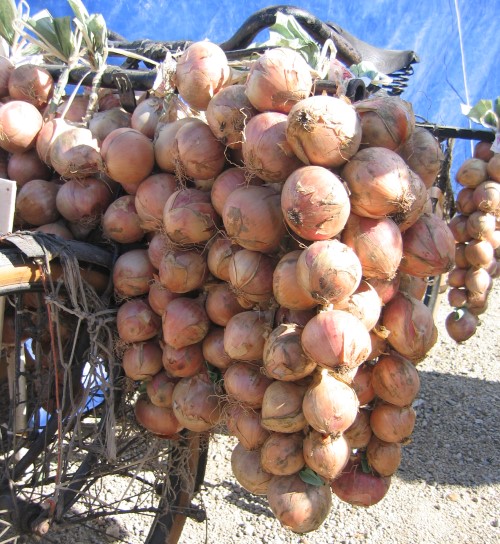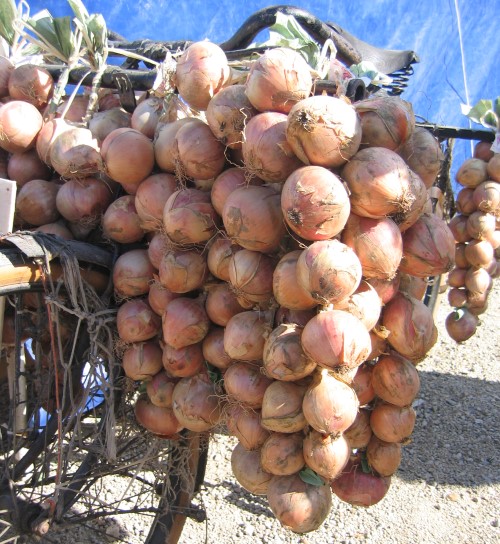 Pretty Brittany town celebrates its famous pink onion and the Onion Johnnies who sold it to the British
If you don't know your onions, you will by the end of this weekend as the Fête de l'Oignon returns to the Brittany town of Roscoff.
Over August 24th and 25th, the picturesque harbour will be abuzz with activities, including an onion market, onion weaving demonstration, exhibition of old tractors and tools, cider and bread making… and that's not to mention the music and dancing!
While you're in town, be sure to pop into the Maison des Johnnies for a history of the trade. It all began in the early 19th century when several Roscovites decided to hop over the Channel and try their luck by knocking on British doors up and down the country. Thousands soon followed, and by the 1930s the sight of a French man on a bicycle laden with strings of onions was a common sight in the UK.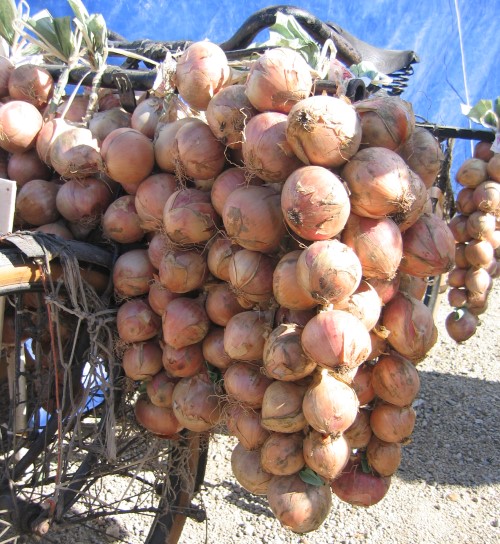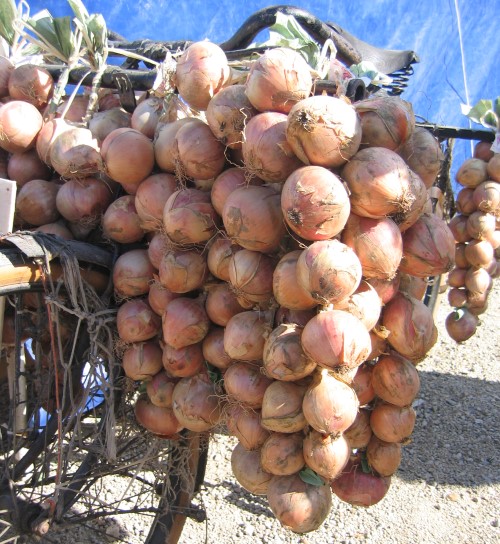 Onion Roscoff PDO is distinguished by its pink colour, its taste and its long shelf-life. According to the experts, it has a fruity smell, crisp texture and is very juicy – its sweet, slightly spicy flavour makes it a great addition to salads.
Harvested in August, it is stored until May, without chemical anti-germ treatment!
If you're heading to the festival, share your pictures on Instagram using the tag #RoscoffTourisme.
And if you return home and find you've filled your car boot with more onions than you know what to do with, no problem – here's a easy and authentic onion soup recipe courtesy of Michelin-starred chef Jean-Yves Crenn…
---
ROSCOFF ONION SOUP
1Peel and mince 500g of Roscoff onions.
2Fry in 100g of butter until translucent.
3Add a tablespoon of flour and 10cl of dry white wine.
4Boil for one minute.
5Add 1 litre of pot-au-feu broth, thyme, a bay leaf and some nutmeg.
6Cook for 10 minutes on low heat.
7Toast some slices of crusty bread, sprinkle them with cheese and grill.
8Put them on the soup.
9Enjoy your meal!
For more about Roscoff and the history of its famous onions, click here.