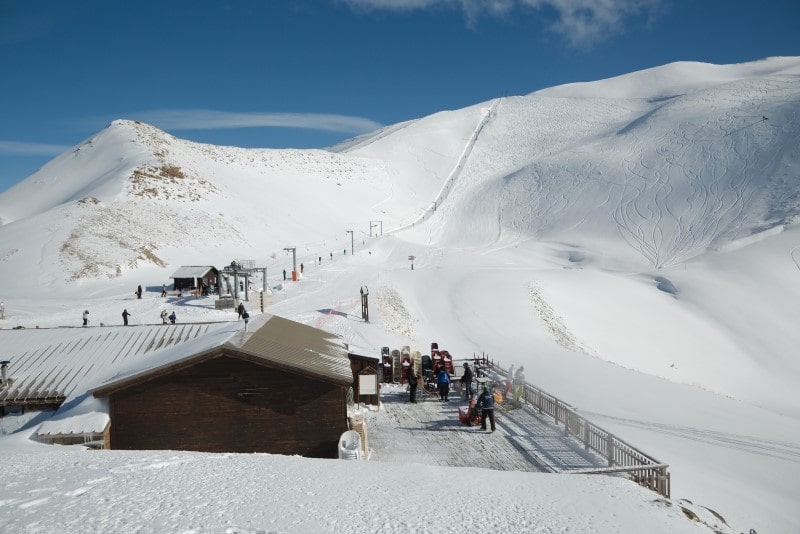 Ski season is just around the corner and along with the thrill of sweeping down the mountainside, one of the great pleasures of winter sports in France is refuelling with all that incredible food. France Montagnes has revealed a host of new and revamped addresses for the season ahead. Here's a quick peek at a few of them, just to whet your appetite!
BIG NAMES
Sylvestre Wahid is going back to the mountains of Courchevel, where he earned two Michelin stars in 2012, to open an intimate restaurant at the heart of Les Grandes Alpes hotel. Courchevel 1850 is a restaurant that reflects his personality as somebody who willingly describes themselves as a "modern-day innkeeper", where luxury, rarity and pleasure combine to create real joy.
After conquering Paris and Ramatuelle, Loulou is arriving in Val d'Isère. In a chic atmosphere, decorated with colourful artwork by artist Jean-Charles de Castelbajac, chef Benoît Dargère has designed a Mediterranean-inspired menu showcasing celebrated regional dishes, all accompanied by subtle glints of winter.
Also in Val d'Isère, La Folie Douce Val d'Isère is opening Cucùcina, a brand new restaurant in a setting which pays homage to Leonardo de Vinci. Italian Chef Francesco Ibba will be at the helm.
PERFECT FOR SHARING
For a different atmosphere in Les 2 Alpes, there's Ophélie and Sophie's new tapas bar, Chez Nous, which exudes their vivacity and sunny outlook.
The same energy can be found at the sociable QG in Vaujany, with its fantastic charcuterie platters, at Contrepoint in Vercors (Villard-de-Lans) and at Le Gliss' de Métabief, an original concept that combines a bar/restaurant and a ski rental shop.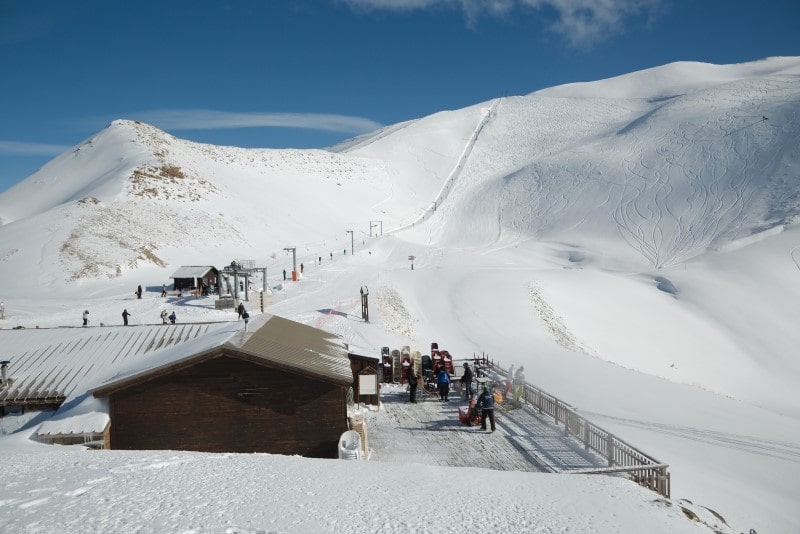 SLOPESIDE STUNNERS
Having lunch in a slopeside restaurant is a quintessential experience, one to delight even non-skiers who can often make their way there on foot or by ski lift.
The no frills Le Sommet restaurant in Mont-Dore welcomes pedestrians to the heart of the slopes, offering regional cuisine that changes along with the seasons.
In Les Gets, chef Antony Trezy will preside over La Croix Blanche, a restaurant at the heart of the ski area located near the fun zones and footpaths. The locally sourced cuisine is guaranteed to be a foodie's favourite.
In Les Orres, customers of Le Pic Vert, a brand new restaurant located at an altitude of 2,230 metres, can work up an appetite gazing out at the stunning views over Lac de Serre-Ponçon and the Écrins mountains.
Set at the crossroads of Les 3 Vallées in Méribel, at altitudes of more than 2,400 metres, a brand new establishment from the Maya Collection will open its doors this December: a mountain chalet decorated in a Himalayan and Tibetan-inspired theme designed by Hong Kong architect Sylvestre Murigneux, who oversaw the creation of Le Refuge de la Traye.
At altitudes of more than 2,000 metres, Serre Chevalier will see the opening of a genuine sugar shack this winter. Inspired by Canadian maple syrup cabins, trappers will welcome skiers in to taste sweets made from local honey.
UNUSUAL DINING
In a class of its own, discover the Degenève Classic Car in Saint-Gervais Mont-Blanc this winter.Dedicated to the sale of vintage and collectable cars, this concept space is both a gallery showcase, a bar that serves snacks and a friendly, timeless place to hang out.
For a totally new dining challenge, try Apéro Escape in La Plagne, in which a cool box is delivered to your accommodation and your mission consists of working together, thinking it through and craftily figuring out how to free the local products locked inside.
Another tasting experience worth noting: enjoy a fondue in an igloo in Orcières Merlette 1850. The combination of hot and cold makes for the perfect recuperation after an excellent day's skiing.
Or enjoy a romantic dinner beneath the stars inside an old gondola lift, or in a panoramic bubble at La Marmite in Les Menuires.
With all this on offer, we don't know how you're going to find time to do any actual skiing!