Believe it or not, France – the country which gave us haute cuisine – is concerned that it's not performing well enough on the world stage when it comes to gastronomy.
In a bid to up its game, a new training centre is set to open in Lyon in 2024. The centre, the brainchild of Laurent Wauquiez, president of the Auvergne Rhône-Alpes region, and Bocuse d'Or winner Davy Tissot, will be split across two sites, the Institut Paul Bocuse in Écully and the Apprentice Training Centre in Groisy.
Tissot wasn't the favourite to win the 2021 Bocuse d'Or international culinary award simply because, unlike other countries, France didn't have a dedicated training centre.
"Football in Clairefontaine, rugby in Marcoussis: from now on, gastronomy will have its training centre in Auvergne Rhône-Alpes," declared Laurent Wauquiez. "As it was in Lyon that French gastronomy was born, we had to create a global campus here."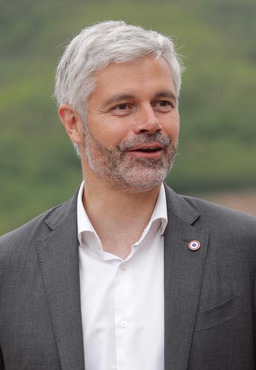 The site at the Institut Bocuse will be dedicated to gastronomy, patisserie and sommeliers and at the 2,000m2 campus will offer accommodation and the best kitchen equipment made in France. The Groisy site will benefit from a large budget to renovate its buildings and equip itself with training structures. Two years of work are planned, with a budget of €25m.
M Wauquiez added: "I love gastronomy because it is a world of convictions, requirements and passion. I like the image it conveys – that of a conquering country, ambitious and based on a terroir. But who won the Bakery World Cup in 2020? The Chinese. At the best sommelier in the world competition, our last victory was in 2000. That's not possible. We have talented professionals, but not the conditions to support them – but in my eyes, a chef is worth just as much as a footballer."
Davy Tissot said they wanted the centre to be open to everyone and avoid elitism and said he hoped the hotel, restaurant and food producers of France would work together on the project to share their knowledge and expertise.
"We have one of the most beautiful gastronomy in the world, so let's not be ashamed, let's move forward," he said.