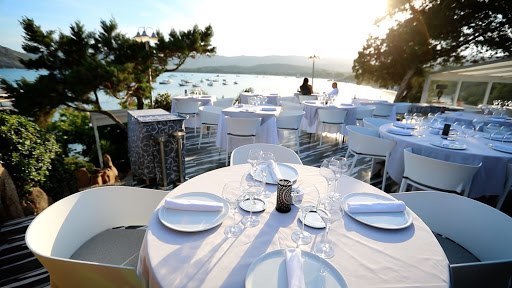 Nothing says summer vacation more than dining al fresco. And if it's the kind of al fresco that comes with a gentle sea breeze, sparkling waters and swathes of white sand, then all the better. After all, you wouldn't want to visit Corsica without sampling the seafood at one of its excellent beachside eateries. Here are four of our favourites we think you should check out on your next trip.
CAFÉ DE LA PLAGE
Plage d'Arone, 20115 Piana
Just a stone's throw from the pretty town of Piana, Plage d'Arone on the west coast of the island is one of Corsica's most breathtaking. Enjoy a swim and then indulge your taste buds in a droolworthy menu of fresh seafood and other seasonal produce at this eatery right on the shore. Chef Yann Kerhervé's menu is inspired by the mountains and the sea, while a snacks menu includes hamburgers, club sandwiches, pancakes and the like. Be sure to leave room for the local speciality of pisticcina, a chestnut flour and almond tart.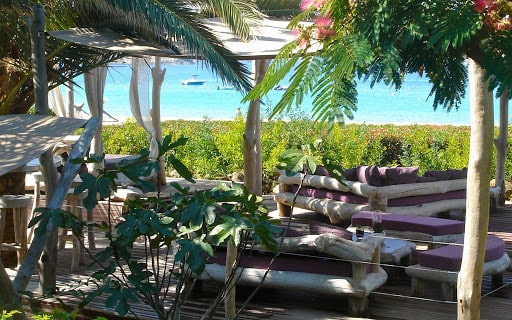 U SANTA MARINA
Marina de Santa Giulia, 20137, Porto-Vecchio
Unwind as you watch the sun set over the white sands and clear turquoise waters of the horseshoe-shaped bay of Santa Giulia on the south-eastern coast of the island. Refined cuisine, accompanied by fantastic local wines, guarantee a gastronomic beachside adventure. Red mullet, artichokes barigoule, monkfish cooked in seaweed… is your mouth watering yet?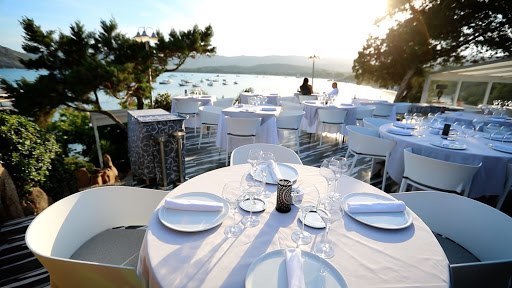 RESTAURANT A SIESTA
Promenade de la Marinella, 20220 L'Île-Rousse
Chow down on freshly caught fish with the sand between your toes – what could be more heavenly? This stunning location in the north-west of the island is in the heart of the amazing Balagne region, home to wine, figs and olives, as well as seafood, of course! Enjoy freshly caught fish (the lobster is excellent), delicious local wines and oodles of garlic in this little parcel of paradise.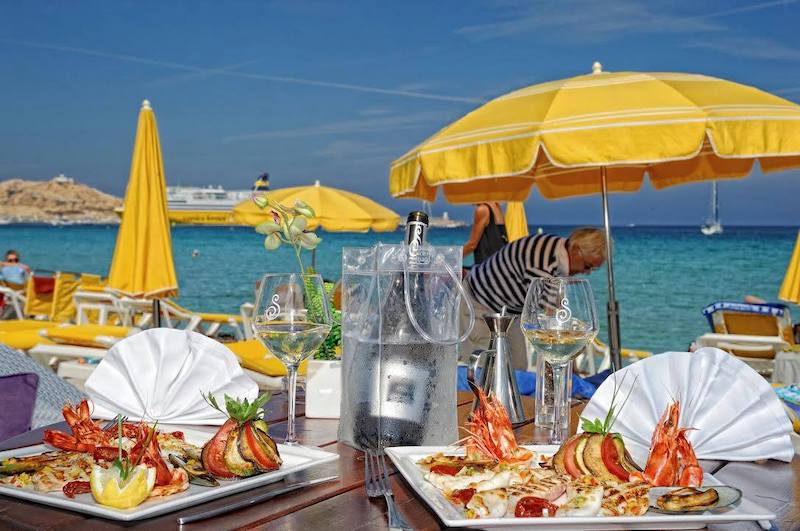 RESTAURANT PLAYA BAGGIA
Place de Palombaggia Lieut dit Tamaricciu, 20137 Porto-Vecchio
Book well in advance for this beach restaurant at Palombaggia beach on the south-eastern coast of Corsica as it is extremely popular. And little wonder – the views are out of this world, it serves gorgeous fresh fish and is renowned for its fantastic salads – check out the chicken caesar, perfect for a hot sunny day by the sea.