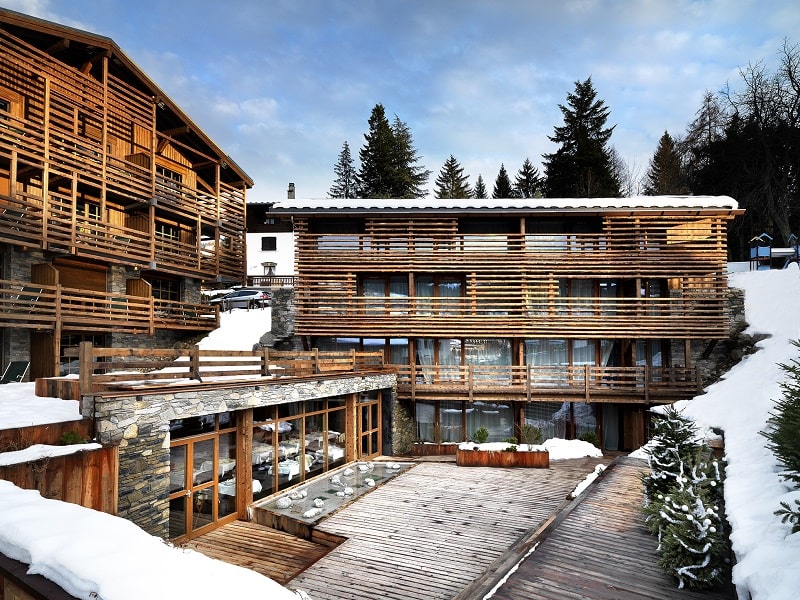 Five-star M de Megève hotel has unveiled its new winter menu at Les Grands Crus de Fondues restaurant, which will allow guests to create their own personalised cheese fondue with the help of resident fromagier Thomas Lecomte. Nicola Leigh Stewart dips in to find out more
Cheese-lovers will want to beat a path to Les Grands Crus de Fondues before winter is over to sample its new menu, which includes a selection of local French and Swiss cheeses carefully selected by Hubert Thuet, an 'artisan affineur' with a fromagerie near Annecy.
All are sourced from between 20km and 200km from the hotel, with a focus on those from Savoie and Haute-Savoie, whose mountainous landscape is home to goats, sheep and cows, making it one of the best regions in France for cheese.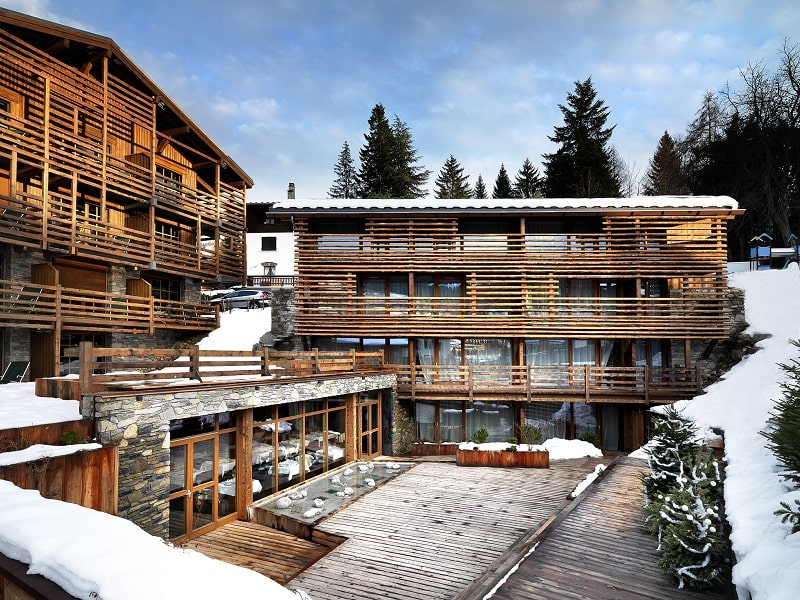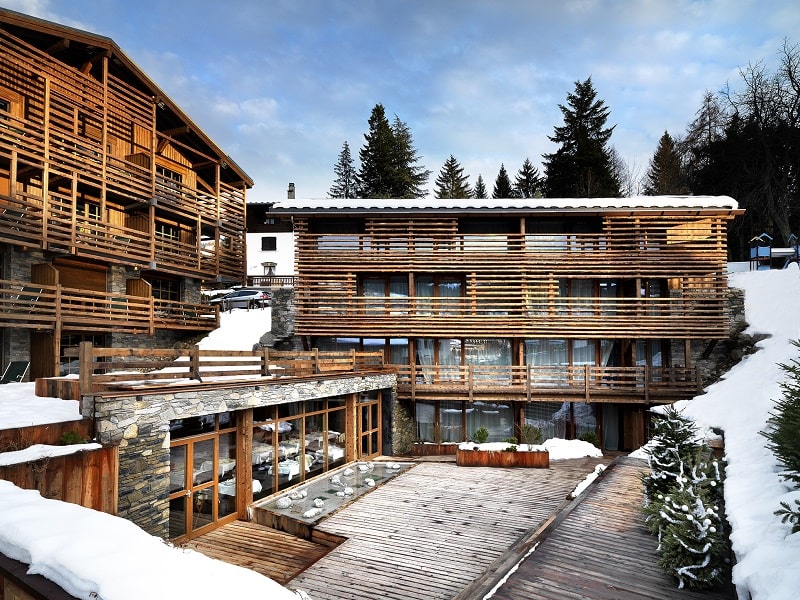 The restaurant's fromagier, Thomas Lecomte, who is a veritable cheese expert after studying biology, biochemistry, and everything else relating to the dairy industry, stresses that the fondues are made with only cheese and wine, there is no added corn flour or other thickeners, and every cheese on the menu has the AOP label, guaranteeing its origin and quality.
Choosing the cheese is compared to choosing a wine, which can sound intimidating, but if you're not sure where to start Thomas is on-hand to help you put together the tastiest combination, whether you prefer a milder flavour or something distinctly older and stronger. I went for his own personal favourite fondue, and the one he makes at home: a combination of Beaufort and Abondance, which is the traditional fondue in the area, with some well-aged Comté thrown in for extra flavour.
Once you've made your cheese selection you then choose from the Fondue Grands Crus Classique, served with bread from the excellent bakery Le Fournil De Megève (45€), or − and this would be my recommendation − make things more interesting with the Fondue Grands Crus discovery menu, which is unusually served with fruit (pineapple, kiwi, and raspberry), a selection of vegetables, and cèpes (€50) that are so delicious I ordered extra. There is also the Fondue Grands Crus tasting menu which comes with addition of snails (€60), but this might be an acquired taste!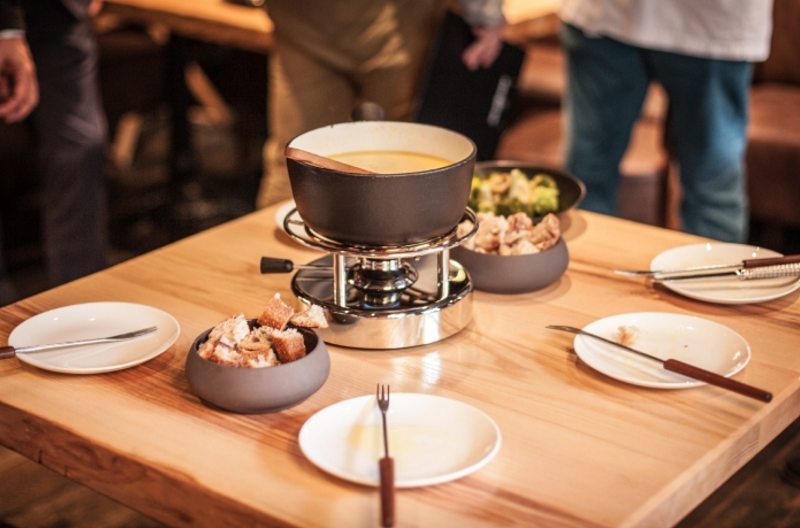 At the end, Thomas will show you how to peel off the religieuse, the last part of the fondue which caramelises on the bottom of the pan, concentrating all of the cheese flavor into one crispy last bite. According to Thomas, the name comes from the fact that historically, this was the only part of the fondue that nuns were allowed to eat after the monks had finished feasting. It might have been considered leftovers at the time, but these days it's the favourite part for many fondue fans, so don't send back your pan without trying it!
As a firm believer that there is always room for dessert, even after fondue, I had to take a look at the menu, designed by two-Michelin star chef Edouard Loubet and offering a crowd-pleasing selection of classics, from homely tarte Tatin to a creamy crème brûlée. The hotel's young pastry chef Antoine, who is already impressing with his interpretation of Loubet's dishes, has also designed his own dessert especially for Les Grands Crus de Fondues, a light and fruity pavlova designed to complement the heaviness of the cheese with thin crisps of meringue, fresh fruits, and beautifully finished with homemade coulis, for just a touch of sweetness to end the evening.
Les Grands Crus de Fondues restaurant and Thomas' fondue menu are available until March 30 – so grab your napkins and head for the Alps, quick!
www.mdemegeve.com/en/restaurants