Cheesemonger Patrick Ambrosio introduces us to an elegant cheese from the Auvergne
Laguiole is one of many cheeses from the Auvergne with a long and distinguished past. Named after the village on the Aubrac plateau in the département of Cantal, this large, drum-shaped cheese can trace its roots back to the 12th century, although it was the 19th-century monastery-produced version which won Lagioule its popularity.   
Although identical in appearance to Cantal and Salers, which hail from the same region, there are fundamental differences between the three. Unlike the omnipresent Cantal, which is made from either raw or pasteurised milk, Laguiole and Salers are raw milk only. Most Laguiole is produced by cooperatives or the few remaining farmstead operations who make their cheeses in the rustic burons (mountain huts) ,whose signature slate rooftops dot the verdant landscape. Laguiole can be a bit of a rarity outside of the region, as its production levels are far lower than those of Cantal and Salers.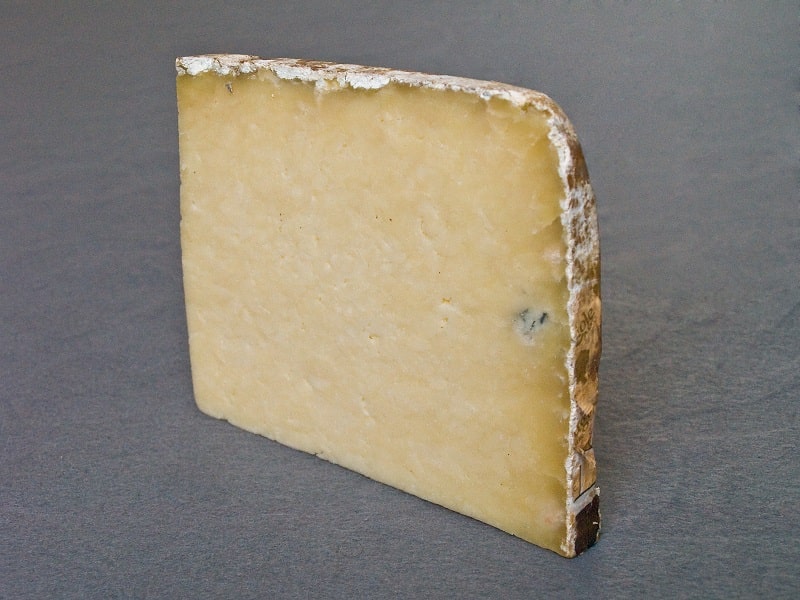 The flavour of Laguiole lies somewhere between the other two, with a much more robust farmhouse flavour than Cantal, but not as spicy on the tongue as an aged Salers. The texture is firm but not hard. The cheese can be sold after four months of ageing, but will develop a deeper, more complex flavour with prolonged ageing.
Versions of these cheeses have been produced in the Auvergne for some 2,000 years. The production method for all three is nearly identical to that of Cheddar, in that the curd blocks are cut ("milled") into small pieces prior to its final moulding and pressing. It is believed that they are the predecessor to English Cheddar, and that this cheese-making style was taught to the British by visiting French masons countless centuries ago.
The town of Laguiole is also famous for the hand-forged cutlery that bears its name (why not treat yourself to a cheese knife with which to eat your Laguiole?).
Laguiole is an elegant offering suitable for your finest after-dinner cheese board, and it will also serve nicely as lunch cheese served with saucisson, jambon and a rustic country bread. Sturdy reds such as a Bordeaux or the local Saint-Pourçain are excellent partners.
---
About the author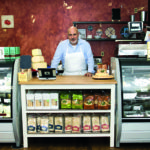 Patrick Ambrosio is managing partner of the Village Cheese Merchant in Rockville Centre, NY. www.villagecheesemerchant.com