Gastrobotanica chef Rodrigo de la Calle to wow diners with hotel pop-up
If you're heading to Monte Carlo, don't miss out on a poolside Michelin-star dining experience, courtesy of revolutionary chef Rodrigo de la Calle.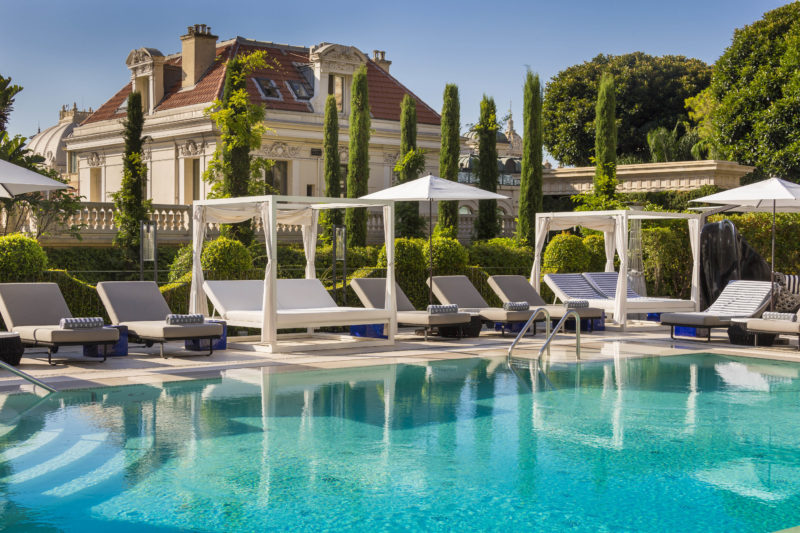 De la Calle's restaurant, El Invernadero, will be making a guest appearance in the al fresco Odyssey restaurant at Hotel Metropole Monte Carlo every Tuesday to Saturday evening throughout August.
Odyssey is the first outdoor space in Monte Carlo to combine a menu created by a Michelin-starred chef with poolside relaxation, against the backdrop of the acclaimed Grecian mural designed by Karl Lagerfeld in 2013.
De la Calle's unique style is based on respecting the environment, with a strong focus on locally produced ingredients and vegetables. Known for his forward-thinking concept of 'Gastrobotanica', Chef Rodrigo and his entire kitchen brigade will open El Invernadero to offer diners an exciting sustainable menu. Gastrobotanica merges gastronomy with botanics in such a way that proves beneficial for both fields; on one hand looking to increase culinary creativity through the use of various 'unknown' vegetables, and the other, stimulating the protection of these forgotten species. Whilst vegetables will play a prominent role on the menu, meat and fish will also feature.
De la Calle's collaboration with Hotel Metropole dates back to 2014 when he first collaborated with the Joël Robuchon Laboratory.
De la Calle said: "Monsieur Robuchon always had faith in me; he was also convinced that the future of gastronomy would consist of locally produced ingredients and that the future would be green! Today I am extremely proud to be able to share this common vision with clients at the Hotel Metropole Monte-Carlo."
Rodrigo de la Calle owns four restaurants around the world and boasts a Michelin star in Madrid. In the last decade, he has also been participating actively in numerous national and international gastronomic and scientific conferences.
Ideally situated in the Carré d'Or, within walking distance of the Casino, Hotel Metropole Monte-Carlo overlooks the Mediterranean Sea. The sumptuous Belle Epoque property was built in 1889 and was fully renovated in 2004 by famous French designer Jacques Garcia, who transformed it into a palace of 125 rooms and suites with a Mediterranean charm in keeping with its era, combining glamour and sophistication.
The hotel has two other restaurants besides The Odyssey. The Restaurant Joël Robuchon Monte-Carlo, inspired by Joël Robuchon and run by Christophe Cussac, has two Michelin stars and specialises in refined dishes with Mediterranean flavours. Yoshi, Joël Robuchon's only Japanese restaurant in the world, has one Michelin star and offers traditional Japanese cuisine in a bold and contemporary setting designed by Didier Gomez.
Hotel Metropole Monte-Carlo, 4 Avenue de la Madone – BP 19 – MC 98007 Monaco