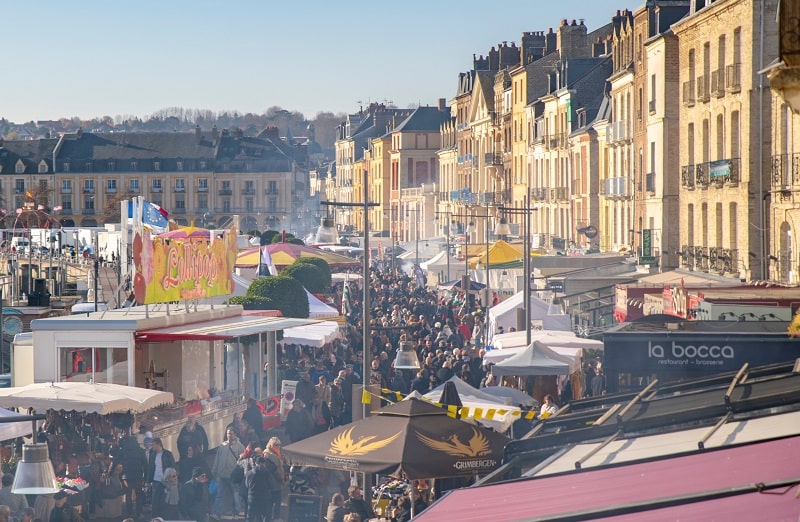 The Normandy fishing port of Dieppe is home to the finest market in all of France, according to a public vote
More than one million viewers of TF1's afternoon news show 13 Heures gave the picturesque harbourside market the thumbs up in an online poll, with second place going to Bergues, in the Nord-Pas-De-Calais region, and Saint-Pierre market in La Réunion coming in third.
Dieppe's market runs from 8am every Saturday and is particularly popular for its fresh fish and seafood – it couldn't get much fresher, the stalls look over the sea! – as well as a fantastic array of local fruit, vegetables and cheeses.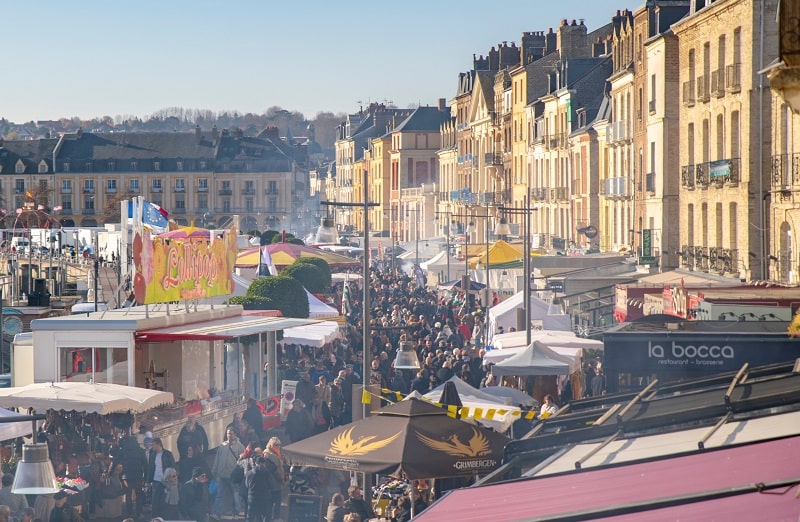 It is the biggest market in Normandy, its 200-plus stalls spreading about a mile through Dieppe's squares and side streets, and can trace its roots back to the 14th century when it was one of the leading markets in Europe, thanks to its abundance of fish and strategic position.
Dieppe's most famous product is its scallops and this year the market is planning to host the 51st scallop and herring festival on November 14 and 15. Sweet-toothed shoppers will want to check out Dieppe apple-flavoured caramel and if cheese is your thing, be sure to pick up some nutty, crumbly Neufchâtel, which is made just 16 miles away in Neufchâtel-en-Bray and is one of the oldest cheeses in France.
Of course for a truly authentic shopping experience, you'll want to do as the locals do and round off your trip with a visit to one of the nearby cafés or bars.
Dieppe market runs from 8am to 1pm every Saturday in Grande Rue, rue de la Barre, rue Saint-Jacques, rue de la Boucherie, place Nationale and place du Puits-Salé.