It's holiday season and as well as the abundance of Christmas markets popping up all over France, traditional, local markets are piled high with delicious winter treats, from nuts to cheeses. Here, according to France's Ministry of Agriculture, which is keen to promote seasonal eating as a way of supporting producers and the environment, is what to look out for in the coming weeks.
VEGETABLES
The sweet, fleshy chestnut is synonymous with Christmas and has been grown in the Ardèche since the 14th century. In 2014, the Ardèche chestnut was awarded Protected Designation of Origin (PDO) status, which covers 188 communes in the Ardèche as well as a few in the Gard and Drôme.
Mainly grown in Nord-Pas-de-Calais and Picardy, in Hauts-de-France, endive is harvested from the field before being replanted in darkness and heat to bring out its white leaves bordered with yellow. Look out for l'endive de pleine terre Label Rouge, grown according to traditional methods by about 30 producers in Hauts-de-France.
FRUITS
Oranges and Christmas go together like Santa Claus and his sleigh, so be sure to fill your panier with the Corsican clementine PGI, a sweet and juicy seedless variety grown between sea and mountains in the Eastern Plain of the island.
Less classically festive but delicious nonetheless, the kiwi is grown in the heart of the Pays de l'Adour, between Pau and Bayonne, where the microclimate of the Adour River creates ideal growing conditions. Its fruity and slightly tart flavour earned it the Label Rouge in 1992 and a Protected Geographical Indication in 2009.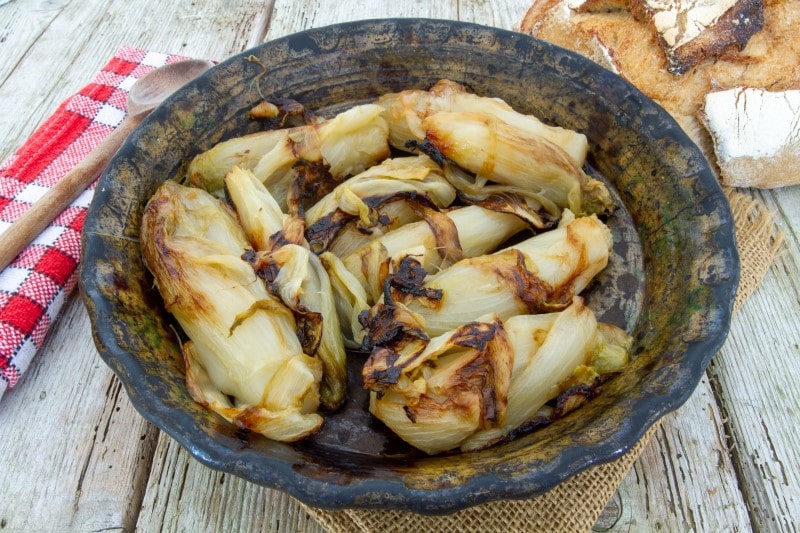 MEAT
Guinea fowl, with its rich, gamey flavour, makes a great alternative to the traditional turkey if you're looking for something a little different for this year's Christmas dinner. France is both the leading producer and consumer in Europe, with around 1,000 breeders producing 25 million guinea fowl in 2019. The Label Rouge farm guinea fowl is reared outdoors for 94 days, while the guinea fowl capon, raised 154 days in the open air, is fatter and can weigh up to 3kg. A favorite dish for the end of the year, this very juicy white meat goes well with fruit and honey. To keep the meat tender, stuff it with crème fraîche or fromage frais (avoid anything salty), chestnuts and herbs and bake it at 130°C for two to three hours.
SEAFOOD
Considered an essential part of the end-of-year celebrations in France, oysters are produced from October/November to February/March. Treat yourself to the very best – Marennes -Oléron – and see 2021 out in style.
Trout, whether in rillettes, carpaccio, or smoked, is one of France's most popular fish and again is a popular dish as part of New Year celebration spreads.
Scallop season runs from October 1 to May 15 along the Norman and Breton coastlines. Again, watch out for the Label Rouge as a guarantee of quality, and try them served on a bed of creamed Jerusalem artichokes scattered with toasted walnuts for a real treat.