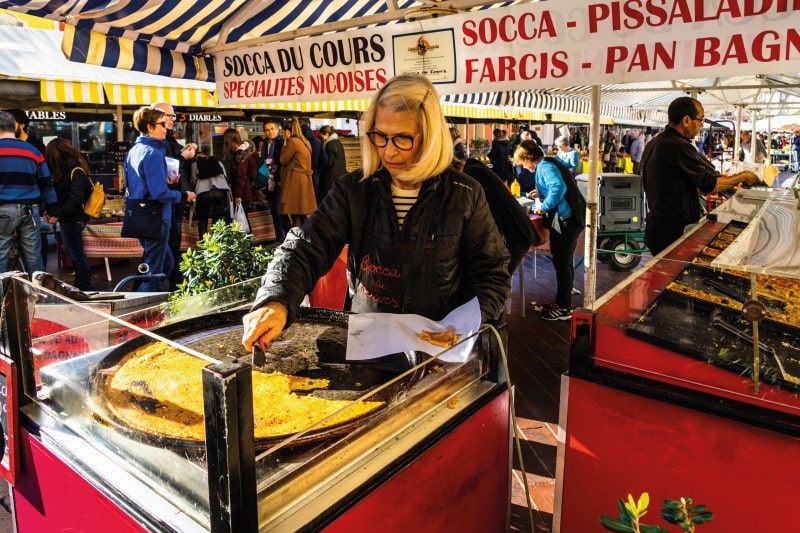 Among the predicted French foodie trends for 2021, one (perhaps) surprising front-runner is the humble chickpea (called pois chiche in French).
Chickpea flour and aquafaba (chickpea cooking water used in vegan baking to replace eggs), as well as cooked chickpeas themselves are rich in fibre, protein, minerals and vitamins.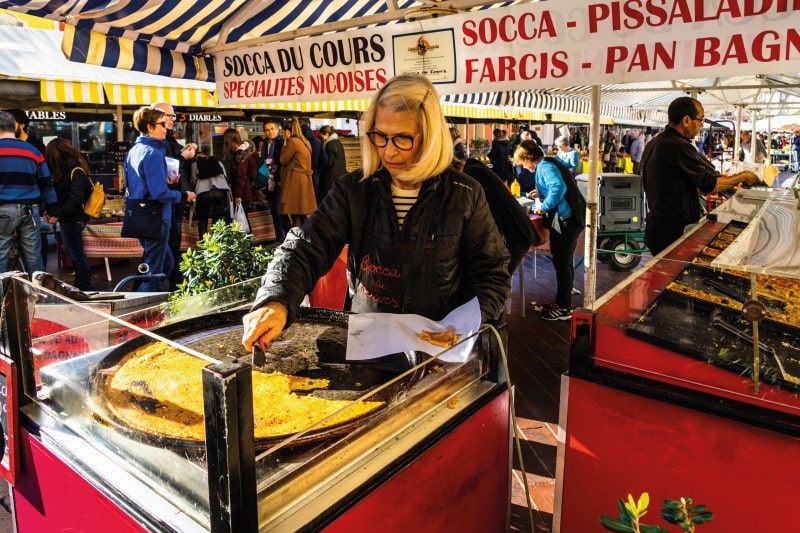 According to food trend gurus, the yellow legume will be used in much more creative ways, beyond the usual falafel and hummus. One thing is for sure: the Niçois pois chiche-based speciality socca (pictured) is sure to be more popular than ever!
Originally published in our sister magazine: France Today.