Breathtaking architecture, trips along the Seine, art galleries, museums, fabulous shopping… the list of Paris's attractions is lengthy. But up there near the top has to be the simple pleasure of sipping or nibbling on something delicious while watching the world go by from a terrasse.
Here are four of our favourites to visit on your next trip.
Perfect for… peace and quiet
For a quiet haven away from the hustle and bustle, check out Café A. Located in the Maison de l'Architecture, in the former Récollets convent not far from the Gare de l'Est, its leafy terrace is the perfect spot to unwind between bouts of sightseeing – you can even stretch out on a sun lounger! Just the right side of trendy, this intimate spot is wonderful for brunch or lunch and offers a mouthwatering vegan menu too.
148 rue du Faubourg Saint-Martin – 75010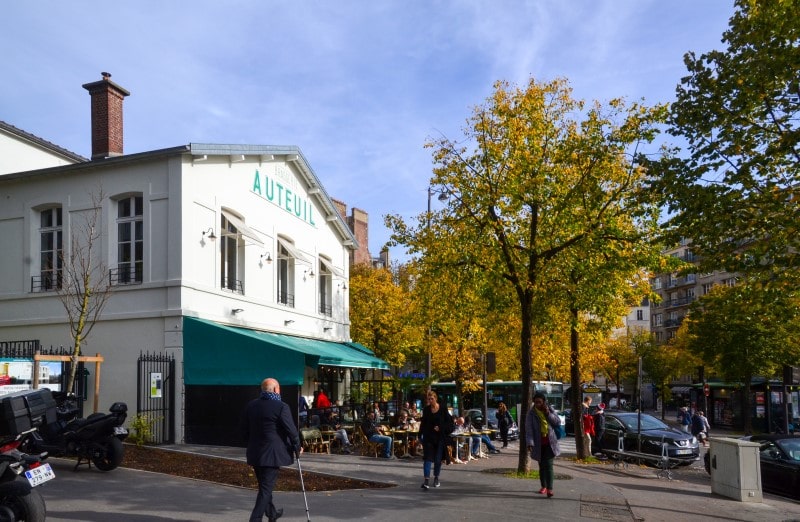 Perfect for… lunch on the go
The Auteuil brasserie, based in the old Auteuil railway station, offers a convivial atmosphere on its rooftop terrace and a menu bursting with Mediterranean freshness. With a focus on Italian food, you can tuck into a pizza, a burrata, a full meal or, perfect for sharing as you decide where to visit next, check out the platters. With treats like aubergine caviar, mozzarella and Speck croquettes, pistachio mortadella and rosemary focaccia, you can't go wrong.
78 rue d'Auteuil – 75016 Paris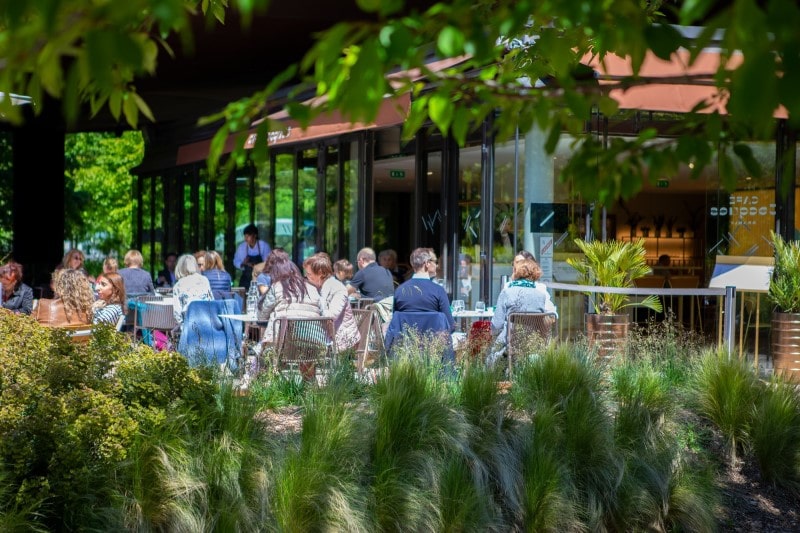 Perfect for… culture
On the banks of the Seine and at the foot of the Eiffel Tower, within the Quai Branly-Jacques Chirac Museum, you'll find Café Jacques. Set within the museum's lush gardens, the café serves salads, plats du jour, and French classics, as well as a children's menu, with the focus being on the best seasonal produce. Be sure to leave room for the yummy pastries! As you tuck in your napkins and indulge your taste buds, you enjoy the view of the Eiffel Tower from the terrace. You don't have to pay to go into the museum in order to visit the café, but it would be a shame to miss out. Focusing on indigenous art and culture from Africa, Asia, Oceania and the Americas, it boasts a display of 3,500 objects, from photographs to musical instruments. This summer, until August 29, the museum is hosting Jardin d'été, a free programme of events inspired by living things and the environment. With activities suitable for all ages, it's a chance to rediscover the museum and its gloriously verdant setting through green walks, herbarium workshops and more.
Musée du quai Branly – Jacques Chirac – 27 Quai Branly – 75007 Paris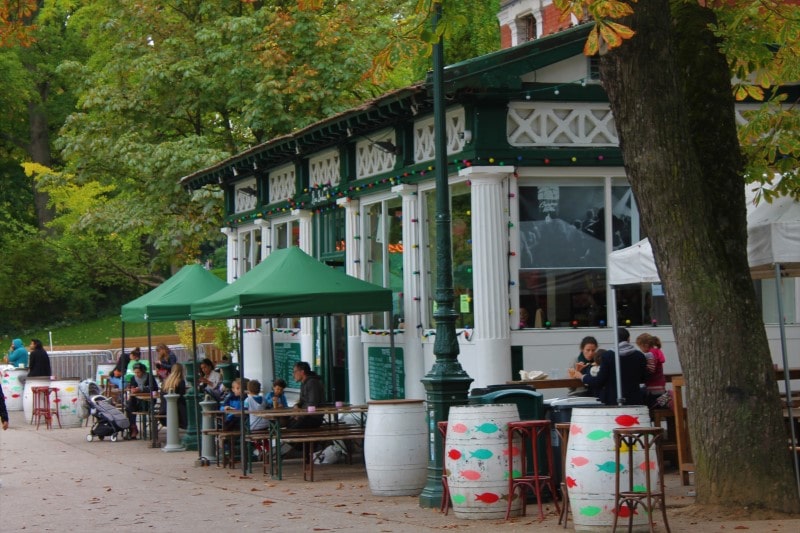 Perfect for… partying
Named after the 19th-century artist best known for her animal paintings, Rosa Bonheur in the Parc des Buttes-Chaumont couldn't have a more fitting moniker than bonheur: it's a cheerful little place.
This open-air tavern, or guinguette, is a friendly setting in which to enjoy seasonal dishes made with organic produce, plus a few drinks, before dancing the night away. Its website says it aims to capture the spirit of the Camargue… "where life is good, and where people, genres and the wind of freedom mingle". Don't take their word for it – experience it for yourself!
Parc des Buttes Chaumont – 2 avenue de la Cascade – 75019 Paris