They really should have named Périgord 'Périgourmet' such is the richness of its larder: black truffles, foie gras, strawberries, walnuts, ceps… the mouthwatering list goes on! This historical province, which corresponds roughly to modern-day Dordogne, is a treat for the senses all year found, from summer's luscious fruits to winter's fabulous fungi.
Caviar
Synonymous with luxury, don't miss out on the chance to learn all about caviar – and taste some, too, of course. Artisan producer Caviar Perle Noire, in Les Eyzies-de-Tayac, offers guided tours of its six aquaculture farms in the heart of the Périgord Noir. The company was set up in 2008 by Frédéric Vidal, whose aim was to produce exceptional, 100% French caviars using his 25 years of expertise in aquaculture. With strong environmental values, such as animal welfare and strict respect for ecosystems, the company is a key player in maintaining local biodiversity. Visitors can take an hour-long tour throughout summer until October and taste a range of products, from caviar to smoked fish to trout roe.
Black truffle
Prized since the days of the Romans, who believed it to be an aphrodisiac, the black truffle is harvested from the middle of November to mid-March with the help of specially trained dogs. Known as the 'black diamond' of Périgord, the scent and flavour of tuber melanosporum are exquisite and much stronger than the winter (tuber brumale) and summer (tuber aestivum) varieties. Learn more about them all at the Truffle Ecomuseum on a renovated 19th-century farm in the village of Sorges. If you're there in winter, the truffle markets are not to be missed. They take place from December to February across the region – check with the local tourist board for days and times.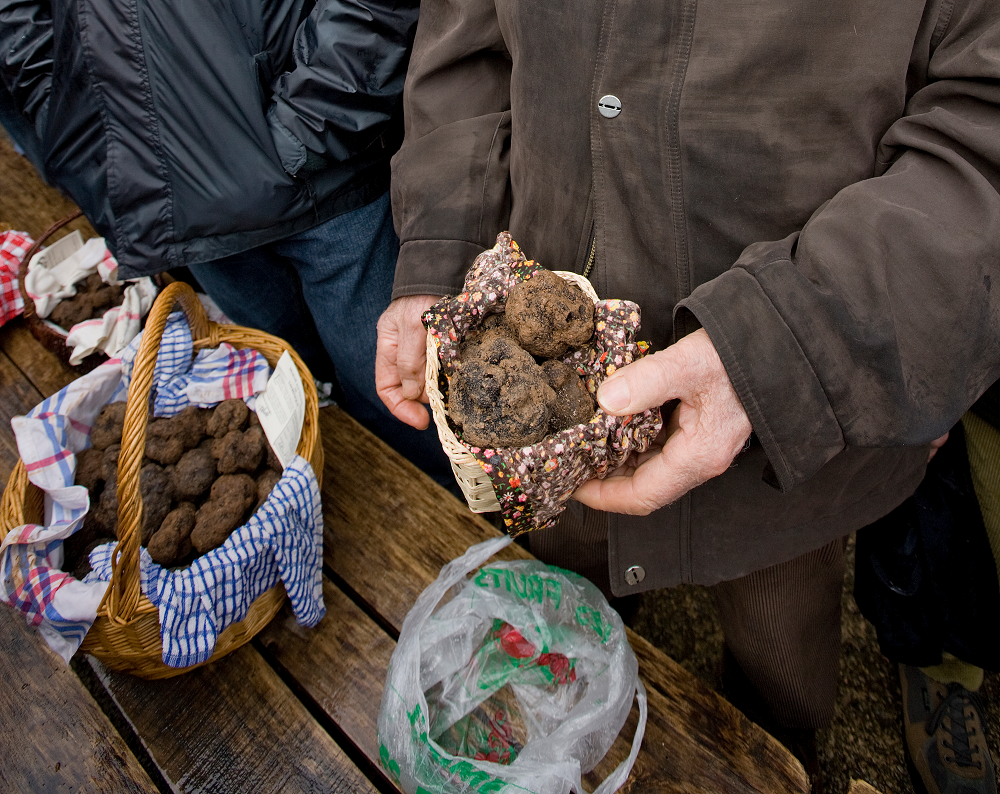 Mushrooms
In the region's oak and chestnut forests in dark, dank spots during autumn, ceps will raise their heads within a week or two of a hot spell being interrupted by heavy showers. The two most popular varieties are the Périgord cep and the so-called "black-headed" cep. In a high season, you can save yourself the effort of scrabbling about in the leaf litter and head to one of the mushroom markets.
Foie gras
Despite its controversial reputation, foie gras is a key product of the region. You can find out more, meet the producers and taste the delicacy for yourself along La Route du Foie Gras du Périgord.
---
Related recipes:
---
Walnuts
The Noix du Périgord has proudly held AOP status since 2004, a guarantee of its quality, and boasts several varieties: la Grandjean, la Marbot, la Corne and la Franquette. Learn all about the walnut and its history at the Ecomusée de la Noix which is housed in an old farmhouse amidst an organic walnut grove at the foot of the Château de Castelnaud. Check out the
Route de la Noix du Périgord for restaurants, markets, nut producers and more. Perhaps you'd like to make your own walnut oil? Join the team of millers at the Moulin de la Veyssière in Neuvic-sur-l'Isle, the last working mill in the Vern Valley, where you can learn to make walnut and hazelnut oil using traditional techniques and take it home with you.
Strawberries
Strawberry growing began here in the 1950s and now Dordogne strawberries account for a quarter of all production in France. There are eight varieties grown in the area, which have PGI status – Gariguette, Darselect, Mara des bois, Charlotte, Cirafine, Murano and Favori – and from May all the way through to October, the markets are full to bursting with them. If you're there in May, check out the enormous strawberry tart and other gourmet jollies at the Fête de la Fraise et des Fleurs in Vergt.
Limousin apples
The crunchy and tangy pomme du Limousin is the only apple in France to be awarded AOP status. To learn more and taste it for yourself, head for the Route la Pomme du Limousin and visit local growers.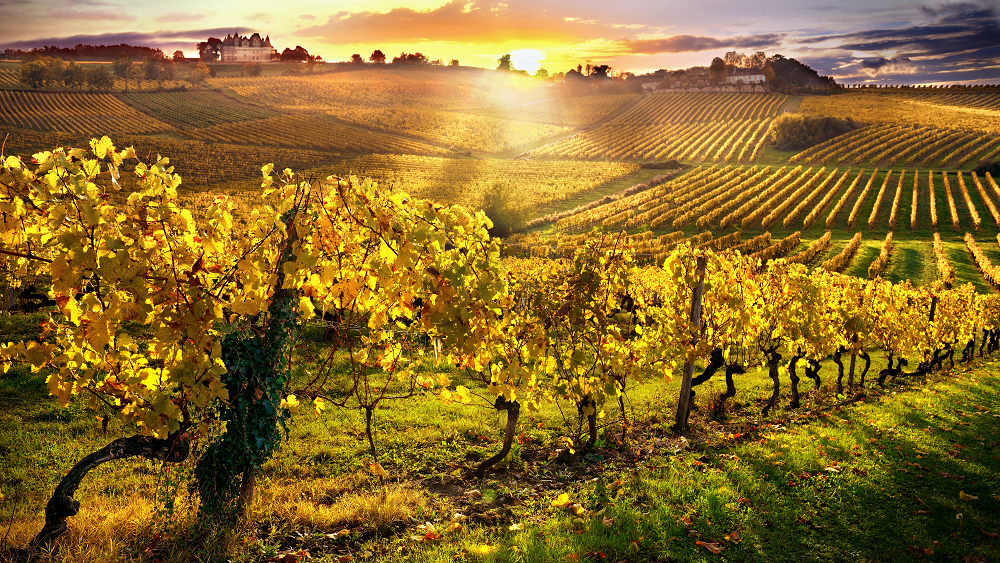 Wines
Home to the Bergerac wines grown on the banks of the Dordogne River and the Duras wines in Lot-et-Garonne, enjoy wandering through picturesque vineyards, meeting wine producers and a dégustation or two! The Bergerac & Duras Wine Route is the perfect place to start your wine adventure. You can expect a warm welcome and some out-of-the-ordinary experiences, such as the wine game at Domaine Haut Montlong, where an immersive, escape-room style game will teach you about the wine and the estate, which has been in the same family since 1925.
To market!
From November to March, check out the traditional marchés au gras, where you'll find duck and goose for sale, as well as foie gras, rillettes, terrines and other delicacies. As well as the markets, there are often workshops and demonstrations. The markets take place in Périgueux (Wednesday and Saturday mornings), Sarlat (Saturday mornings), Excideuil (Thursday mornings), Ribérac (Friday mornings) and Saint-Astier (Thursday mornings). The award-winning Foire des Rois in Thiviers takes place in mid-January on Place Foch.
---
Please note: we may earn commissions from tours booked through links on our site.
---
Latest Posts: