Are your regular fancy French chocolates not posh enough for you? Now you can elevate your sweet treats to the next level thanks to a collaboration between artisan chocolatier Max Vauché and Spanish artist Miguel Lebron.
The set of limited edition choccies aim to awaken the five senses and embody the five elements of wood, fire, earth, water and ether. The new range uses textures and flavours such as chilli pepper ganache, cocoa nibs and marshmallow.
Colour designer and visual artist Lebron, who lives in Montrieux-en-Sologne not far from the Max Vauché factory at Bracieux in Loir-et-Cher, is inspired by the singularity of the Earth's magnetic field to create paintings which are entitled according to the latitude and longitude of the location where they came to light.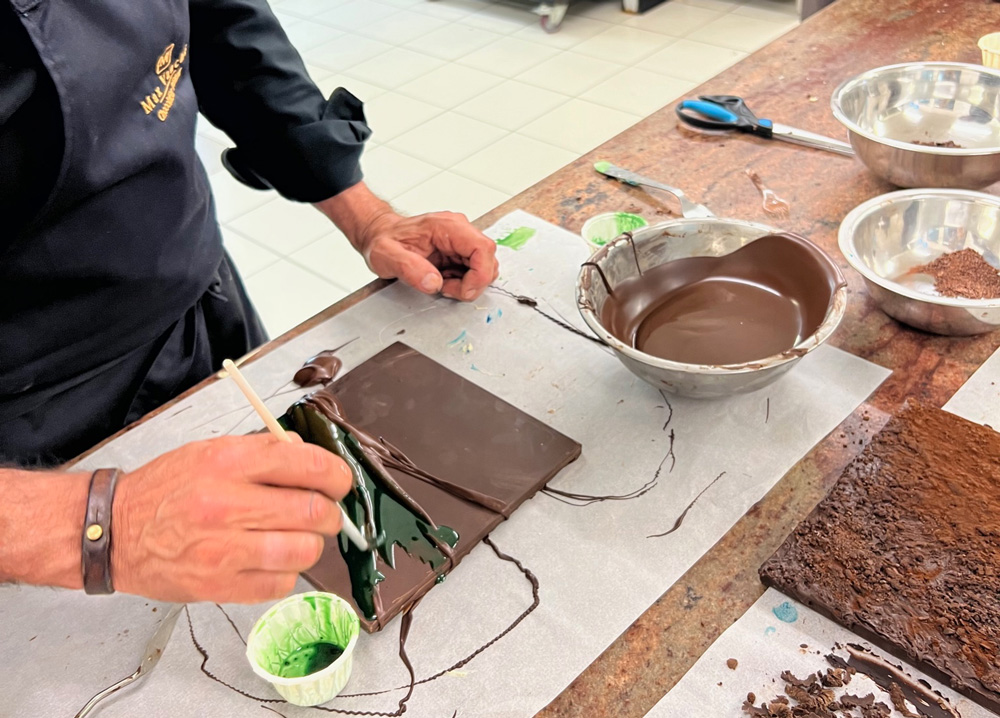 A spokesman for Max Vauché said: "For the very first time, our chocolate makers have been working to match up with pieces of art, transforming a visual experience into a gastronomic one. It is a comprehensive experience with the aim to awaken all your senses, taste, sight, touching, smelling and hearing. Besides the art aspect, we had the desire to produce locally with the participation of regional makers. Sologne is a very cultural place which has known centuries of history and is home to many artists and craftspeople. Putting Miguel Lebron under the spotlight in our chocolate factory was an obvious choice for us."
And if that's whet your appetite, check out the Max Vauché website, where you can order chocolates online or arrange a tour and, of course, tasting at the factory in Bracieux.