How about going out for a long lunch at a restaurant and then in the evening dining at a completely different restaurant without even having to move tables?
Well, in Rennes, you can do just that, thanks to inventive restaurateurs Aurore Erceau and Cécile Lefèvre.
In rue de Dinan, near the magnificent Théâtre du Vieux Saint-Étienne, Aurore runs the Copain Copine restaurant, which serves a local, seasonal menu. Last month, she began renting it out for three nights a week to her former colleague Cécile, who offers Italian cuisine. Copain Copine opens from Tuesday to Saturday noon, and on Tuesday, Wednesday and Thursday evenings, it becomes Paola a Casa.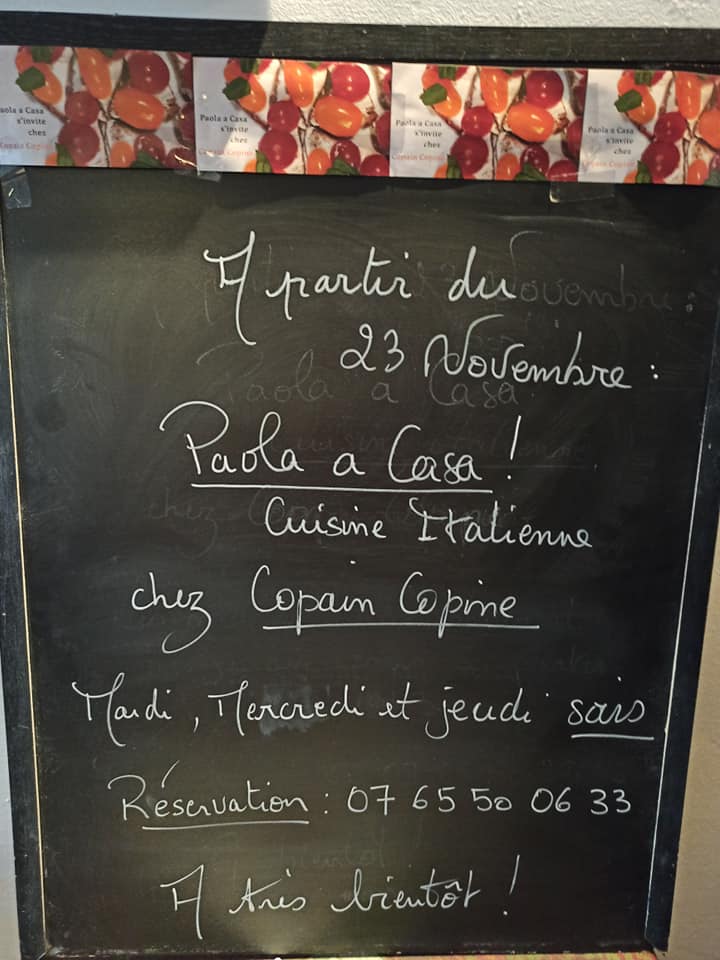 The two women already knew each other from having worked together for five years at the city's popular Café Breton and it was a mutual friend who gave them the idea of sharing the premises, including kitchen utensils and fridge space, but with different payment systems.
To mark the difference between the two restaurants, every evening Cécile lays the tables with her own Italian-inspired napkins and décor. Locals have applauded the initiative and the enterprising duo are hoping the collaboration, which started just a couple of weeks ago, will bring them both new customers. Bon appétit – or should we say buon appetito?