The Bocuse d'Or culinary competition held its European leg in Budapest as chefs from 19 countries sharpened their knives and aimed for a prestigious place in the 2023 final.
This year, for the first time ever, France has chosen a women to go into culinary battle for them in the form of 24-year-old Naïs Pirollet. In Budapest last month, the teams had to complete two challenges: a platter designed around venison and foie gras, and a potato-based vegetarian dish. Pirollet scored one of the ten places in the grand final to be held in Lyon in January next year, where she will be accompanied by sous chef Arthur Debray and commis Cole Millard.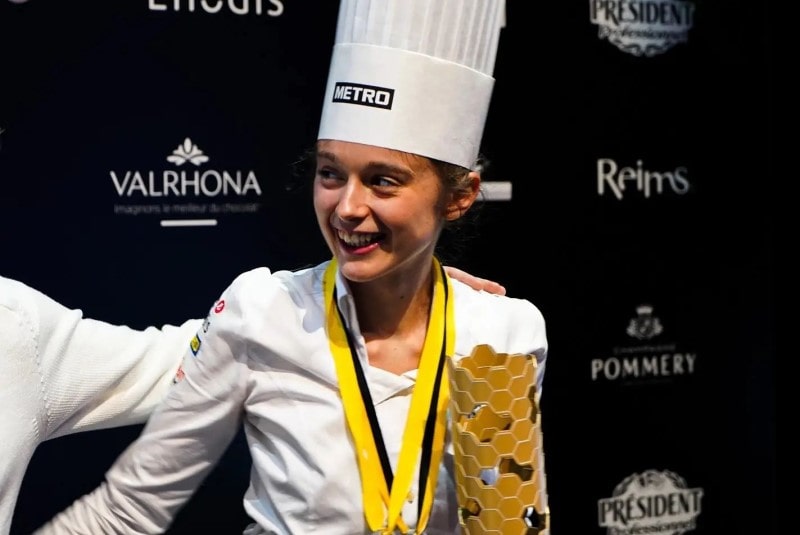 Pirollet, who graduated top of her 2017 class from the Paul Bocuse Institute, was part of Davy Tissot's winning team in 2021 and last November won the French selection, making her the first woman to lead the French team since the contest – named after legendary chef Paul Bocuse, who founded the Bocuse d'Or in 1987. After graduation, she went to work for the Michelin-starred chef David Toutain in Paris as sous-chef before joining the team at Saisons, the one-star Michelin training restaurant at the Institut Paul Bocuse, at the start of 2020.