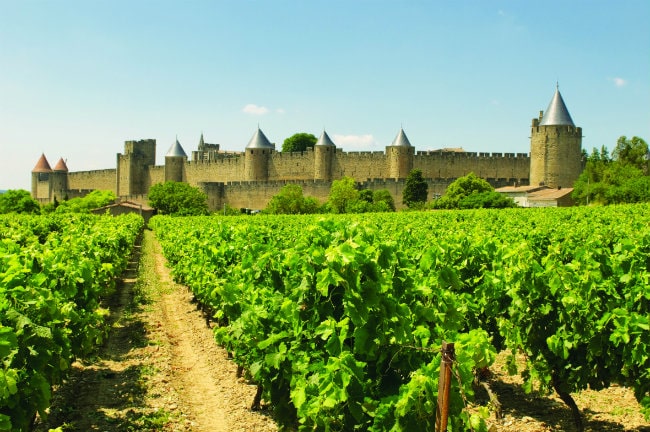 Head to the sunny south for a taste of the juiciest fruits, heartiest stews and, of course, buckets of wine!
There's plenty to recommend Languedoc-Roussillon, that glorious swathe of southern France which stretches from the Camargue to the Pyrénées and now forms part of Occitanie. For starters, it has six majestic World Heritage sites listed by UNESCO: Pont du Gard, the Canal du Midi, Carcassonne, the paths of Saint Jacques de Compostela, the Vauban fortresses of Mont-Louis and Villefranche-de-Conflent, and the Causses and the Cévennes.
But for food and wine lovers it offers equal riches and diversity, with fabulous markets, great local dishes and all manner of wine-related touring and tasting options.
Let's begin with the grape. These sunny southlands boast the oldest and largest vineyards in the world, with a diversity of terroirs that allow the wine-makers to create every wine style from robust reds to refreshing whites, and even exciting sparklers. Well-known wines from Corbières, Minervois, Roussillon and south-west Rhône sit alongside naturally sweet wines (don't miss the muscats of Lunel, Mireval, Frontignan, Rivesaltes, Banyuls, and Banyuls Grand Cru), or the fizzies, Blanquette and Crémant de Limoux.
Throughout the summer, the region becomes a paradise for lovers of wine tourism with a multitude of special events which take the form of tastings in unique settings – such as a wine and food trails with stops along a predefined route. Events take place throughout the summer with a great number of wine circuits to explore in the terraces of Larzac, the wandering vines in Pic Saint-Loup, and to top it all off, the large wine fair at Uzès.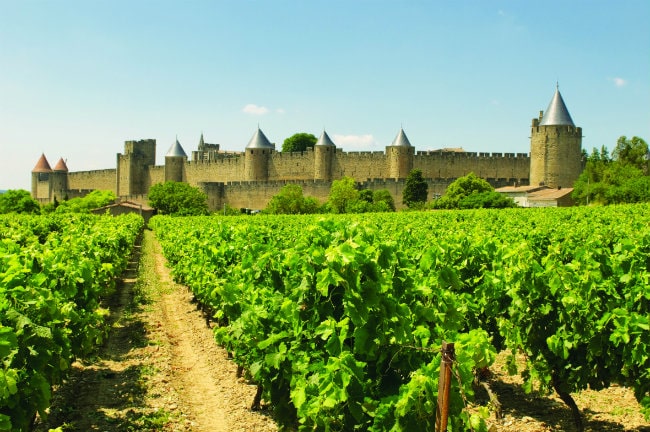 Languedoc-Roussillon is also acclaimed for its summer fruits, bursting juicily with vibrant colours thanks to all that southern sunshine: look out in particular for apricots, peaches and cherries. Veggie lovers will also want to savour plump tomatoes, wild mushrooms, truffles and asparagus. On the coast, seafood rules, with beautifully fresh sea bream, sardines, mussels and squid, to name but a few, while further inland, in the mountainous areas, wild boar is popular. And to complete your regional larder, look out for olive oil, of course, as well as rice and salt from the Camargue.
ON THE MENU
Every area of France has its own favoured aperitif and in Languedoc-Roussillon, Byrrh and Noilly Prat are among the go-to tipples to kick off your repas. Created by the Violet brothers as a health tonic in Thuir, west of Perpignan, in the 19th-century, Byrrh is made from blending red wine with no fewer than 10 different spices. It is usually served straight, chilled but not cold, with a little lemon zest and an orange slice. Noilly Prat is a dry vermouth which has been around for two centuries − for a classic martini, mix one part Noilly Prat with two parts gin and a dash of orange bitters.
At apéro time in these parts, you'll find the locals enjoying regional specialities such as Lucques olives, tielles from Sète (a spicy octopus pie), anchovies from Collioure and delicious oysters from the Thau lagoon.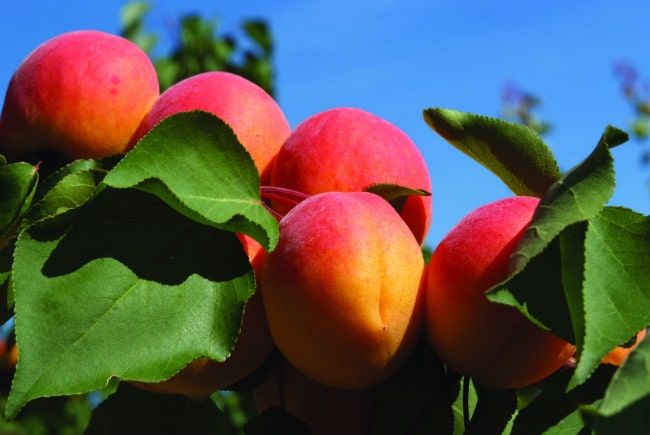 If you're heading to one of the many wonderful restaurants in the area, here are some of the classic regional dishes of Languedoc-Roussillon to look out for:
Brandade de Morue − puréed salt cod whipped up with olive oil, cream, garlic and mashed potatoes, served in winter as a dip with bread or potatoes
Cargolade − snails grilled in their shells, with salt, pepper, lard and parsley, traditionally over an open fire, and served with aioli and fresh bread
Bourride Sètoise − a Mediterranean fish stew or soup using fresh local monkfish, it's not a million miles away from its more famous cousin from Marseille, bouillabaisse, and is made with aioli, onions, garlic, leeks, potatoes and fresh herbs
Cassoulet − a rich, slow-cooked casserole of meat (usually sausages and duck or occasionally mutton) and white haricot beans
Ollada − a Catalan stew of meat (often beef), potatoes, carrots, artichokes and beans
Gardiane – a stew from the meat of Camargue bulls in red wine with dried orange peel, black olives, herbs, garlic, onions, and thickened, traditionally, with grated stale bread
Crème Catalane − very similar to crème brulée, a dessert of thick cooked cream scented with the zest of lemon or orange and cinnamon and topped with a caramelised sugar crust
Pick up some gorgeous apricots on your next visit to Languedoc-Roussillon and use them to make this deliciously simple clafoutis recipe by Michelin-star chef Guy Martin of the Grand Véfour.