Michelin's intrepid team of inspectors have shaken off their napkins the length and breadth of the country in search of France's freshest culinary talent. This year, their hard work has revealed 41 new addresses deemed worthy of their first Michelin star.
Among the most successful regions, Île-de-France, and especially Paris, boasts 12 new restaurants, featuring a highly eclectic gastronomic offering. From Japanese flavours at Ogata in the 3rd arrondissement and top-flight sushi at Sushi Shunei in the 18th to the Italian-influenced menus by Oliver Piras and Alessandra Del Favero at Il Carpaccio in the 8th, the whole world is reflected in the French capital's dishes. Paris' oldest inn, L'Auberge Nicolas Flamel, which opened in 1407, and which is run today by Grégory Garimbay, also received its first star, as well as Jean Imbert at Plaza Athénée for his impressive revival of the greatest classics of French gastronomy and FIEF, where chef Victor Mercier produces empowering cuisine, made exclusively using French produce.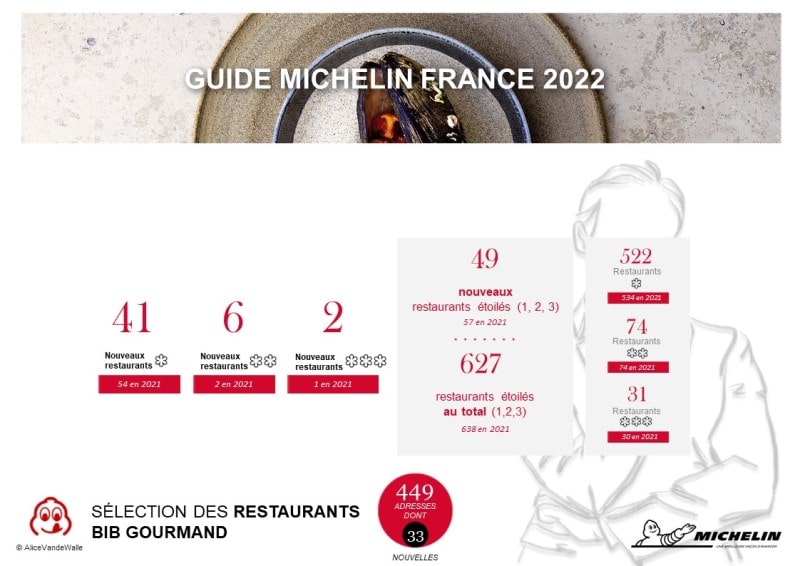 Brittany and Provence-Alpes-Côte d'Azur have not been outdone, with six and four new one-star restaurants respectively. In Brest, at L'Embrun, Guillaume Pape, who once worked with Olivier Belin in Plomodiern, pays a vibrant tribute to Brittany terroir, just like the Le Tirrand brothers – one of whom is in the kitchen while the other is out front – at Sources in Lorient. Le Gavrinis in Baden, managed with an expert hand by chef Luca Marteddu, has been promoted from a Bib Gourmand to one Michelin star. The Armorican flavours marry with those from Provence, which Hélène Darroze delivers packed-full with personality at Villa La Coste in Le Puy-Sainte-Réparade. In Roquebrune-Cap-Martin, Ceto, at The Maybourne Riviera Hotel, sees Mauro Colagrecco and his team produce a very sea-based cuisine, where fish cold cuts, matured in a special cellar, are used to season dishes.
In Nouvelle-Aquitaine, of the five newly-starred restaurants, Les Belles Perdrix de Troplong Mondot, run by David Charrier, allows diners to sample a cuisine among the vines which pays homage to South-West French produce. Pauillac lamb, Aquitaine caviar or eel complement to perfection all the riches of the restaurant's kitchen garden. In Ciboure, Guillaume Roget, a former sommelier who moved into the kitchen, proposes in Ekaitza – which means 'storm' in Basque – a dynamic cuisine where, atypically, diners are invited to choose their own food-wine pairings. In Bordeaux, la Maison Nouvelle by Philippe Etchebest was recognised for its accurate, casual and gourmet cuisine.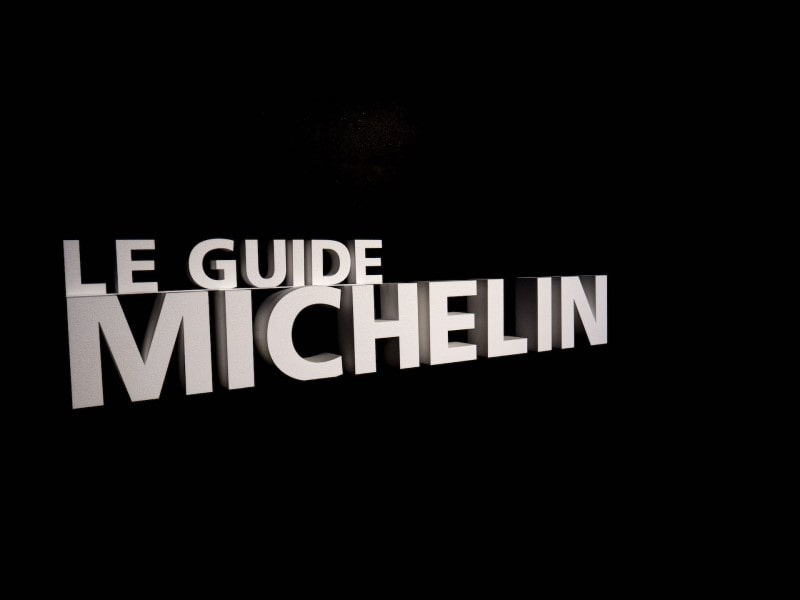 In Nancy, Charles and Roxanne Coulombeau, both with remarkable track-records, have taken the helm at La Maison dans le Parc, a local institution which they have deftly brought up to date with more modern food. In the mountains, Sylvestre Wahid – Les Grandes Alpes in Courchevel and La Dame de Pic – le 1920 in Megève, also received their first star.
The 2022 Michelin Guide France lists a total of 522 one-star addresses.