From succulent Loué chicken to the delicately sparkling Saumur wines and fleur de sel, get ready to explore this diverse region's marvellous mouthfuls, says Claire Vaughan
"I see that it is by no means useless to travel, if man wants to see something new," remarks Phileas Fogg's manservant Passepartout in Jules Verne's Around the World in Eighty Days.
We're embarking on our very own adventure – a gastronomic tour of the Pays de la Loire. Home to Nantes, a former industrial hub and Verne's birthplace, the glorious Loire Valley wine-producing region and sunny Vendéenne coast, it's a wonderful place to discover how travel broadens the mind – as well as the palate. From melt-in-the-mouth rillauds to Baie de l'Aiguillon mussels, not to mention a crisp Muscadet or sparkling Crémant de Loire, there's plenty here to explore. Get ready to loosen your belt…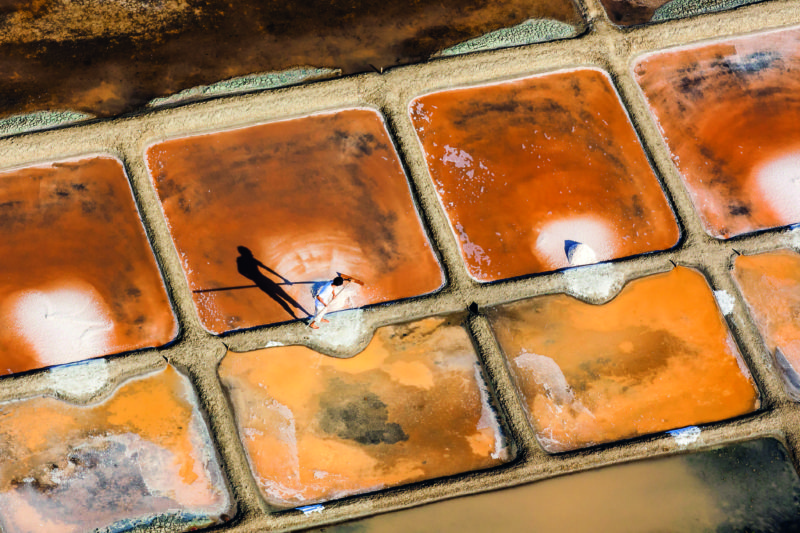 Tucked just beneath Brittany, the Pays de la Loire is made up of five départements. Mayenne and Sarthe are to the north; and tourism hotspot Vendée, to the south. The Loire river passes through central Maine-et-Loire and Loire-Atlantique on its way to Nantes, where it empties into the Atlantic Ocean after a journey of more than 1,000 kilometres.
The Loire Valley is stunning and richly deserves its UNESCO World Heritage status. But magnificent countryside and châteaux aside, for many, the Loire means just one thing: wine. White, red, rosé, sparkling, sweet and dry, you'll find some of the most prestigious AOC vins in this region – from Saumur Brut and Anjou Villages, to Muscadet, Jasnières and Mareuil. You can follow one of the many wine routes by car or bicycle – or even chart the Loire's waters by boat – to get to know the area.
The river flows into the Pays de la Loire around Saumur, wending its way north towards Angers. At more than 50,000 acres, the famous vineyards of Anjou and Saumur are the largest in the Loire Valley. The diversity of soils here produces a variety of wine styles and a jaw-dropping 28 appellations.
Look out for Coteaux du Layon from the Layon valley hills; Savennières from the banks of the Loire; and Anjou red from the south – they are among the most sought-after wines in France. Though semi-sweet rosés have fallen from favour, the strawberry-packed Rosé d'Anjou still has a place in the hearts of many.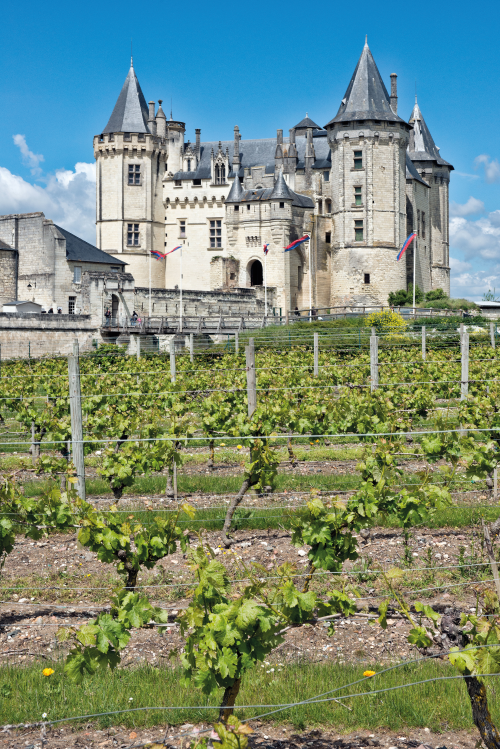 Produced on the local limestone, Saumur wines are unusual in that they have a delicate Champagne-like sparkle to them, the use of the Chenin Blanc grape adding a floral note. Each year, 15 million bottles of these wines – especially Saumur Brut and Crémant de Loire – are exported around the globe.
Try Bouvet-Ladubay and Ackerman for truly memorable dégustations. Angers is home to sunshine-in-a-glass Cointreau, too, plus a host of other interesting liqueurs to work your way through at the end of a meal.
Local specialities include fried eel, rillauds d'Anjou made from tender pork belly, and the tasty local Maine-Anjou beef. The area's garnished loaves or fouaces will hit the spot, as will the excellent cake from Angers, pâté aux prunes. Mushrooms are big here too – they even have their own museum, the Musée du Champignon in Saint-Hilaire-Saint-Florent.
You can see varieties from around the world, chill out in the cool caves where they are grown and dribble butter down your chin as you enjoy excellent mushrooms with garlic.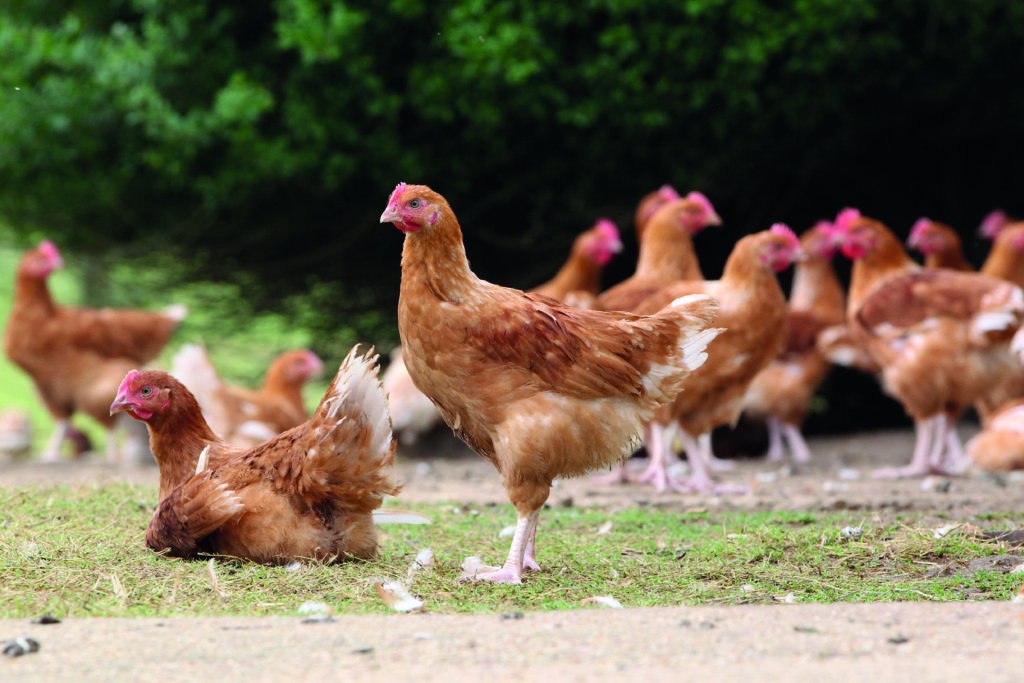 THE VALLÉE DU LOIR
Strike out north of Saumur, towards Le Mans, and you'll find yourself in the tranquil, off-the-beaten-track Vallée du Loir. Literally translated it means Valley of the Dormouse, which fits this sleepy corner down to the ground. Its wines, including Jasnières and Coteaux du Loir, are popular, aromatic, rich whites, but are not well known. If you're travelling by car, save space for a crate of your favourite.
Try Cave de la Berthelotière in Villiers-sur-Loir or Domaine des Gauletteries in Ruillé-sur-Loir for tastings. Visit www.vallee-du-loir.com for ideas on bike and car routes – or plan your own.
The Vallée du Loir is home to succulent Loué chicken (which tastes like chicken used to taste), and the famous rillettes du Mans. For a tasty stew designed to keep out the winter chills, go for marmite sarthoise: rabbit, pork belly, chicken, cabbage and mushrooms simmered up with a good slug of Jasnières. Still feeling peckish? Try the local sablé biscuits, a shortbread created in Sablé-sur-Sarthe.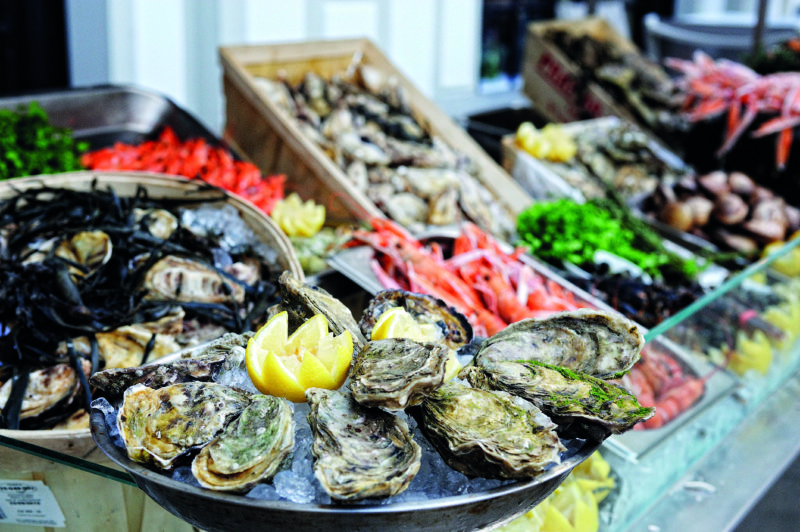 South of Le Mans is the lovely old town of La Flèche which has a sensational cake shop, the Pâtisserie Guillemard, and a wonderful Michelin-starred restaurant, Le Moulin des Quatre Saisons, in an old mill right on the River Loir (without an 'e', one of the tributaries than runs into the River Loire).
From Saumur, the Loire (with an 'e') flows west, below Angers and across to Ancenis, where it drops down to Nantes and finally empties into the sea beyond Saint-Nazaire's shipyards. This area is home to the celebrated Pays Nantais wines, and is one of France's great white wine-producing regions.
Fresh and delicate Muscadet, made from the Melon de Bourgogne grape, has been the toast of Nantes since the 16th century. This region also produces the Coteaux d'Ancenis using the Gamay grape, for fresh and fruity flavours; and the Gros Plant, a dry white perfect with seafood.
Le Voyage dans le Vignoble is a 100-kilometre, signposted, circular route through the vineyards around Nantes. Download the route at nantes-tourisme.com or try Visit Nantes Vineyards at visitnantesvineyard.com for a wide range of self-guided hiking and cycling tours.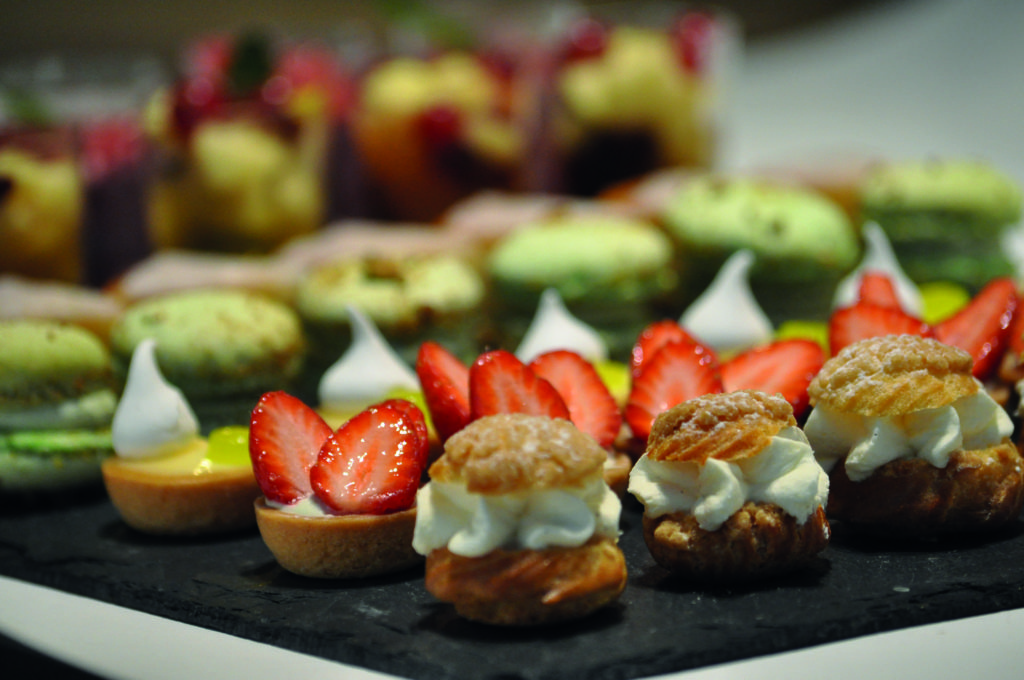 CAPITAL DELIGHTS
Nantes is the capital of the Loire-Atlantique département and the Pays de la Loire region. It's a dynamic city with a flourishing food scene. This former industrial hub turned art lovers' paradise is a cool destination where you can enjoy good food, good wine and some Verne-esque flights of fancy. The greatest of these is without doubt Les Machines de l'Île, a steampunk menagerie featuring a huge mechanical elephant obligingly providing rides.
The Cantine, a nod to the city's industrial heritage created for the Voyage à Nantes art trail in 2013, is built from industrial greenhouses and has its own vegetable garden. Intended as a temporary restaurant, five years on it remains the place to refuel Nantes-style.
As a port (a young Verne was said to have been inspired by the tales of the fishermen he overheard here), Nantes has been exposed to some exciting outside culinary influences.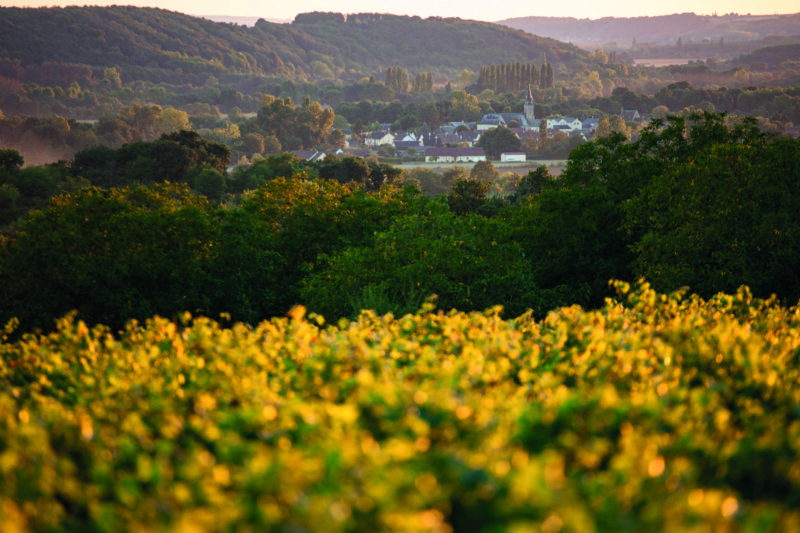 The annual Nantes Food Forum event is a good place to see this variety – as is the colourful, bustling covered food market, the Marché de Talensac. Le Lieu Unique, a former LU biscuit factory turned cultural centre along the canal Saint-Félix, is an iconic reminder of the city's sweet legacy driven by the sugar coming into its port.
While you're here, try the gâteau nantais – an iced cake made from brown cane sugar, flour, eggs, butter and rum – fruity sweets les rigolettes nantaises and the classic French butter cookie dating back to the 19th century.
"Nantes has a lot of restaurants that offer high quality and good value with creativity… where you can have fun with food and wine," says Richard Baussau, the city's director of culinary promotion. And the proof, as they say, is in the eating. Try La Maison Baron-Lefèvre, a trendy restaurant and deli in a former fruit and veg warehouse; Pickles, a small but perfectly formed bistrot gourmand; and the glorious art nouveau brasserie, La Cigale.
All gilt mirrors, decorative plasterwork and tiled confections, it will blow you away – even before you've tasted the food. Meanwhile, Laurent Saudeau at the Manoir de la Boulaie typifies Nantes's creative and diverse cuisine, with inspiration drawn from the French East Indies. In Verne's birthplace, it seems fitting that, along with mechanical pachyderms, the food and wine should take you beyond the everyday.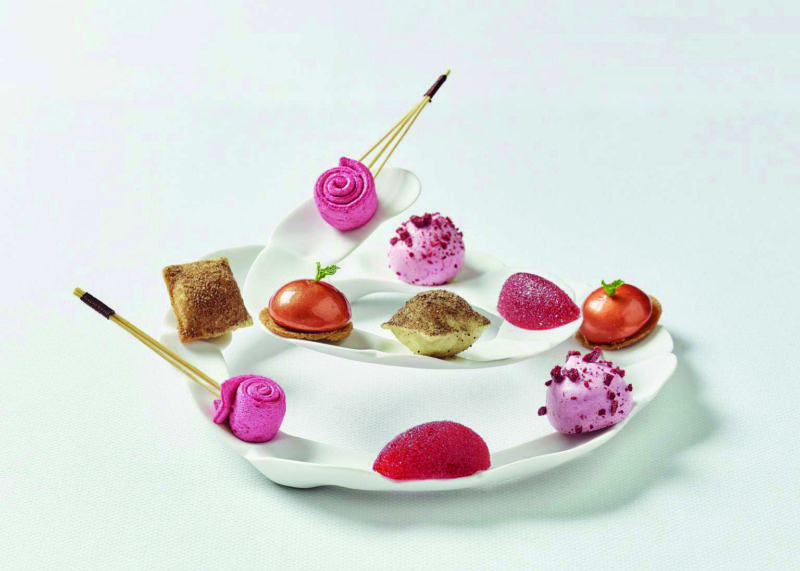 South of Nantes, the Vendée's sea breezes and warm microclimate come together in the Fiefs Vendéens (vineyards). North of Les Sables-d'Olonne, the Fief of Brem produces light, easy-drinking whites and reds with the tiniest hint of apple. The Fief of Mareuil is the main producer on the Vendée, using Pinot Noir, Gamay, Cabernet Franc and Negrette grape varieties.
With a distinctive blackcurrant aroma, these wines are best served young and slightly chilled – and make perfect drinking for a lazy summer holiday. Stop off at the Vignobles Mourat at Mareuil-sur-Lay or the Domaine de la Pierre Blanche in Saint-Philbert-de-Bouaine for dégustations. In the Baie de l'Aiguillion, a nature reserve off the Vendéenne coast, you can see mussels cultivated traditionally, on posts.
Around one third of all mussels farmed in France are from here. In these rich fishing grounds, you can also find Vendée Atlantic oysters in the Port du Bec, while further up the coast, you'll find anchovies and silvery sardines at Saint-Gilles-Croix-de-Vie.
As well as seafood, the Vendée produces mouth-watering brioche (the département is the largest producer in France) – plus other heady bready delights including préfou, the local take on garlic bread. As a main course, try jambon aux mogettes, featuring tasty jambon de Vendée, local cured ham, and white beans. Challans, in the marshlands of this département, is a thriving town famous for its ducks and chickens. The region is also one of the largest producers of foie gras.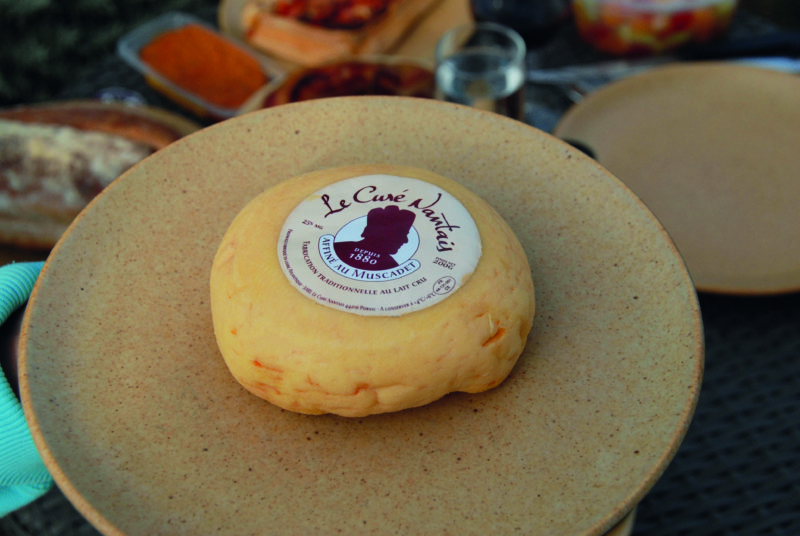 SAY CHEESE
The Pays de la Loire produces 19 per cent of France's milk, so its dairy industry is big business. In the Mayenne alone, there are two cows to every human. Don't miss Lactopôle in Laval, the world's biggest dairy museum.
On your Pays de la Loire cheeseboard, you'll find Curé Nantais, a soft cheese with a distinctive flavour. Cut yourself a generous piece of Port-Salut, a smooth, delicate semi-soft cheese from Maine-et-Loire; or tuck into some Vieux Pané, soft and creamy with a slight pungency to it. Trappe de la Coudre cheese is a mild but rich local product made by nuns at the Abbaye de la Coudre, just outside Laval.
The region's creamy butter is the key ingredient in one of the most famous recipes to emerge from this inventive region. Clémence Lefeuvre created beurre blanc over a century ago, in a restaurant in Saint-Julien-de-Concelles near Nantes. This velvety sauce, made from white wine and local butter, is a wonderful accompaniment to fresh fish, from seared tuna to Loire-caught zander or pike – the perfect marriage of the region's rivers and fertile soils.
So whether you're on the lookout for fantastical taste sensations or wines to delight, head to the Pays de la Loire where, as Jules Verne once said, "you will travel in a land of marvels".
---
LAND OF SALT, POTATOES… AND MORE SALT
Sel is harvested from the salt marshes of the island of Noirmoutier, off the Vendéenne coast, as well as at Les Sables d'Olonne on the mainland and Guérande (without a doubt France's most famous marais salants). Around 10,000 tonnes of coarse salt are produced each year in Guérande, but only 300 tonnes of the delicate fleur de sel, highly prized by chefs.
To find out about this fascinating industry, make a beeline for Terre de Sel in Pradel where you will tour a salt pond with a paludier (salt harvester).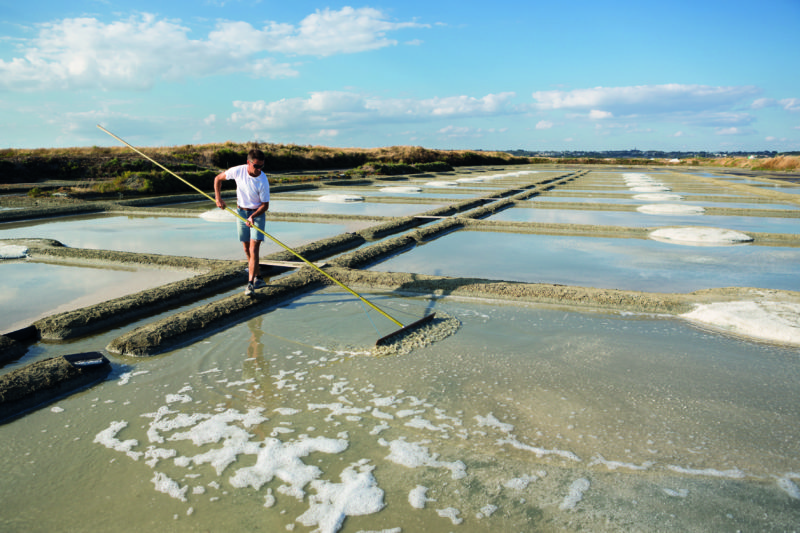 In Noirmoutier, head out with Hervé Zarka on the back of his old-school horse and cart for a tour of its labyrinthine marshes, and by the time you return you'll be an expert on 'white gold', as the locals call it.
Traditional methods are used here to obtain fine fleur du sel and sea salt; the marshes need the correct climatic and geological conditions to be productive. The salt is harvested from May to September, gathered at the edge of the salt pans using a large flat wooden rake called a simoussi.
As well as salt, Noirmoutier's farmers grow La Bonnotte, the most expensive variety of potato in the world, costing as much as €500 per kg! They are fertilised with algae and seaweed to give them a distinct earthy and salty flavour and are only served in the top restaurants.
---
WHERE TO EAT AND DRINK: The best restaurants in the region, from Michelin-starred eateries to seaside joints
LA CIGALE
This legendary Nantes brasserie has been a gastronomic institution since 1895 and has often appeared as a backdrop in French films such as in Jacques Demy's 1961 Lola. Tuck into fresh oysters, seafood platters and traditional French classics – from snails and foie gras to steak in pepper sauce – amid its iconic interior of tiled mosaics, frescoes and gilt-framed mirrors. www.lacigale.com
RESTAURANT THIERRY DRAPEAU
Set in the grounds of 18th-century château the Logis of Chabotterie in Montréverd, Thierry Drapeau has bagged himself two Michelin stars with this eatery featuring tasty if unusual dishes. He incorporates Vendéen produce from truffles and golden turnips, to fleur de sel from the salt marshes of Les Sables-d'Olonne and flaky brioches. Weekday lunches start at €58. www.relaischateaux.com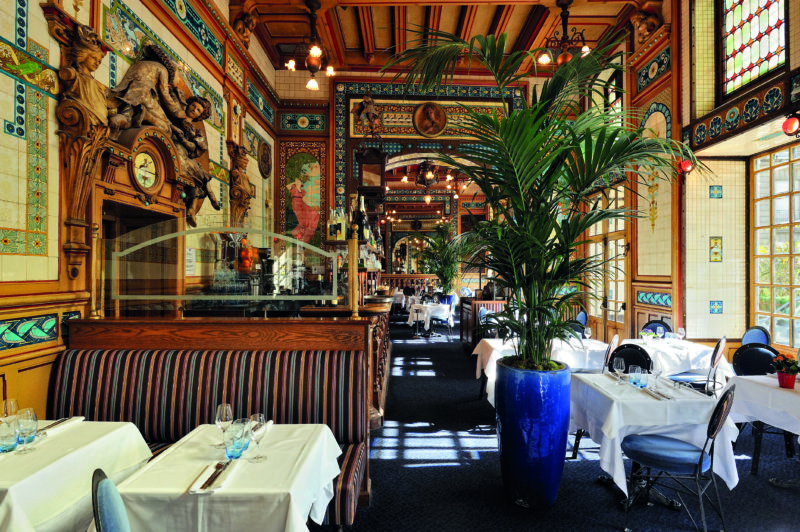 UNE ÎLE
Combine a sublime dining experience with fantastic wines in the capable hands of husband-and-wife chef-sommelier team Gérard and Catherine Bossé at Une Île in Angers. They offer stunning seasonal dishes – try seafood, langoustines with white asparagus and roast pigeon with foie gras – teamed with a hard to-beat selection of local wines. www.une-ile.fr
LE MOULIN DES QUATRE SAISONS
If you're in La Flèche, don't miss this wonderful Michelin-starred restaurant in an old mill right on the River Loir. Eat inside or outside on the terrace to enjoy the far-reaching views. The Angus beef and lobster are tip-top. There are also plenty of inventive options to keep the little ones happy. Set menus start at €35.50. www.le-moulin-des-quatre-saisons.com
LES GENÊTS
Les Genêts is based in Brem-sur-Mer on the sunny Vendée coast in a charmingly renovated townhouse. Chef and owner Nicolas Coutand picked up his first étoile last year for his innovative but deceptively simple cuisine. The menu is based around regional ingredients, from Challans duck to Anjou's famous asparagus. www.restaurant-les-genets.fr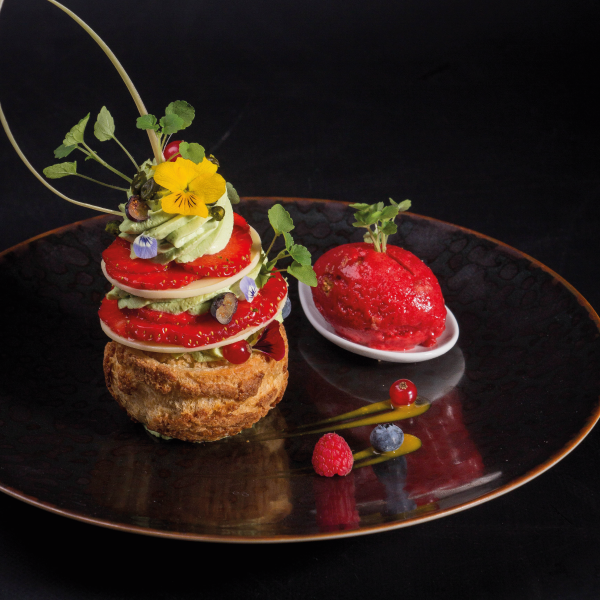 MANOIR DE LA BOULAIE
You'll find two-starred Manoir de la Boulaie at the heart of the Nantes vineyards. Owner and chef Laurent Saudeau has drawn inspiration from his trips to La Réunion and he cooks using an exciting range of spices. Try the red mullet with Gillardeau oysters and lamb in a black olive crust. Learn from the master with the Manoir's cookery courses. www.manoir-de-la-boulaie.fr
LE GAMBETTA
This hidden gem is run by husband-and-wife team Mickaël and Céline Pihours, and is Saumur's only Michelin-starred restaurant – so it's probably best to reserve a table. www.restaurantlegambetta.fr
---
WINE AND LIQUEURS: Zhuzh up your apéro game with the Pays de la Loire's famous tipples
WINES OF ANJOU AND SAUMUR
Anjou and Saumur vineyards are among France's most famous; and are the largest in the Loire Valley. The diverse soils here result in 28 appellations and some of the most sought-after wines in France: Coteaux du Layon from the Layon valley southwest of Angers, Savennières from the banks of the Loire, and Anjou red from the south of the Loire. Saumur wines, from the oldest vineyards in France, have a natural sparkle to them.
FIEFS VENDÉENS
Light and fresh, you can taste the gentle coastal climate in every glass of Vendéen wine – and they're perfect for enjoying on a summer holiday. North of Les Sables-d'Olonne, the Fief (vineyard) of Brem produces easy-drinking whites and reds. The major producer here is the Fief de Mareuil, with grape varieties including Pinot Noir, Gamay and Cabernet Franc, as well as the unusual Negrette.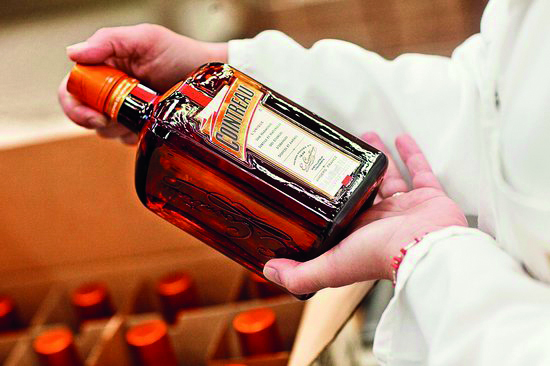 NANTAIS WINES
The Nantes area is one of France's greatest white wine-producing regions. Fresh and delicate Muscadet – made from the Melon de Bourgogne grape – has held the top billing in the region since the 16th century. Here you'll also find the Coteaux d'Ancenis, where the Gamay grape produces fresh and fruity flavours; and the Gros Plant, a dry white perfect with seafood.
COINTREAU
Adolphe Cointreau, a confectioner, and his brother, Édouard-Jean Cointreau, began production of the liqueur in 1849. They concocted a secret recipe of sweet and bitter orange peels and pure alcohol from sugar beets and Cointreau was born. The first bottles of this triple sec were sold in 1875. Today, 13 million are sold in 200 countries every year.
LIQUEURS
The region is home to many delicious liqueurs. These include: Menthe-Pastille, created in 1885 by Angers pharmacist Émile Giffard; Guignolet, a wild cherry liqueur owing its name to the Guigne cherry from Anjou; and Kamok, a Vendée speciality made from roasted Arabica coffee beans.
---
MARKETS AND FOOD HALLS: The freshest produce – and treats – are only a stall away
LE MARCHÉ DE TALENSAC
For a visual feast, head to the rue Talensac in Nantes for this vibrant covered market. It turned 80 last year and as such is the city's oldest, largest (and best loved). As French markets go, this bustling affair is up there, with the best: stalls crammed with fresh produce, sparkling fish, tanks of live crabs and lobsters (watch your fingers), local wines, cheeses and meats. It's open every day except Monday from 7am to 1pm. www.nantes-tourisme.com
MARCHÉ DES PRODUCTEURS LOCAUX, ANGERS
Angers is famous for its Marché Lafayette, but foodies might prefer the local produce market on rue Saint-Julien throughout the year on Fridays from 4pm to 7pm. Here, you'll discover wonders such as galipettes stuffed mushrooms, plus a fantastic variety of seafood, meats, cheeses, local wines and liqueurs produced in or near Angers, including Menthe-Pastille, Guignolet and Cointreau. www.anjou-tourisme.com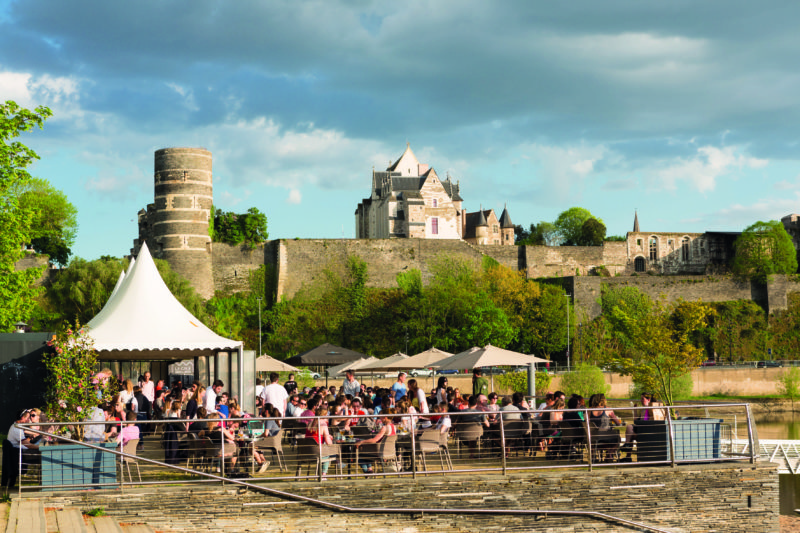 CHALLANS MARKET
This great covered market is one of the region's biggest. It's open four days a week, but Tuesday is by far the best day to come. Challans is only 15km from the sea, so you'll find some super-fresh seafood here. Snap up crabs, crevettes grises (grey prawns), langoustines and scrummy noix de Saint-Jacques (scallops). Challans is also famous for its ducks and chickens, perfect for hearty local stews, plus you'll find fruit and veg, pastry delights, cheeses – and horse meat… www.vendee-tourisme.com
LE MARCHÉ DES HALLES CENTRALES
For a side order of fin de siècle atmosphere with your local produce, head to Les Halles Centrales in the jolly seaside resort of Les Sables-d'Olonne in the Vendée. Fresh fruit and vegetables, local wines, cheeses and meats (and heaps more) are piled high in a grand, station-like, glass-and-steel structure dating from 1890. A second, mezzanine, floor takes the hustle and bustle of this market to new heights. Open every morning, except Monday. lessablesdolonne-tourisme.com
---
TOURS AND TASTINGS: From vineyards to distilleries, your quaffing spree starts here
NANTES WINE TOUR
Staying in Nantes? Choose your dream vineyard tour via this helpful website. Try the Muscadet half-day tour and visit the white wine vineyard and medieval Clisson; or perhaps a day trip to the Saumur vineyard at Puy-Notre-Dame is more up your street, with lunch followed by a visit to Bouvet-Ladubay producers or the incredible underground fortress, Château de Brézé. www.nantes-winetour.com
ACKERMAN
There are, of course, oodles of opportunities for wine tasting in this region, but we picked this one at Saumur because Ackerman is the oldest sparkling wine producer in the Loire Valley. You'll explore the magnificent troglodyte cellars here (dug deep into the local tuffeau stone) and, bien sûr, get to taste the wines! www.ackerman.fr
CARRÉ COINTREAU DISTILLERY
The famous Cointreau distillery has a wonderful museum open to the public in Saint-Barthélémy-d'Anjou, near Angers. Discover how this crowd-pleaser is made with a tour around the factory. iPads with information in English are available on request. As a grand finale, you'll head to the in-house bar for tastings and cocktails! Book ahead for a tour on +33 (0)2 41 31 50 50. www.cointreau.com

NANTES FOOD FORUM
Now in its second year, this event focusing on all things foodie is a must if you're in the city when it's on. While experts explore the future of regional and national food production and our attitudes to food, there'll be several events open to the general public including food tastings, workshops and informal get-togethers. Bon appétit! www.nantes-tourisme.com
SALT TOUR OF NOIRMOUTIER
Hop on seasoned salt merchant Hervé Zarka's horse-drawn carriage and he will take you across the labyrinthine marshes of the isle of Noirmoutier, revealing the story of local salt farming along the way. Step back in time to the 7th century, when the marshes were built, and learn about extraction techniques and the virtues of the famous fleur de sel. Fascinating stuff! www.paysdelaloire.co.uk