With its long and varied coastline, from expansive beaches to windswept rocky shores, it's hardly surprising seafood looms large in Brittany's restaurants, says Claire Vaughan. But what other foodie treats does it have to offer?
Didn't someone once say "life's a beach"? Brittany has plenty of glorious sandy stretches, with an impressive 2,800km of coastline to its name. And with the thousands of British tourists making a beeline for the region each year, it's obviously doing something right. But what does Brittany mean to you?
Perhaps you love its history (it has 2,900 historic monuments – second only to Paris), or maybe the stylish Breton stripe made famous by Coco Chanel and Brigitte Bardot? Or does your heart skip a beat at the thought of a cheese-and-ham galette bretonne (pancake) washed down with local cidre?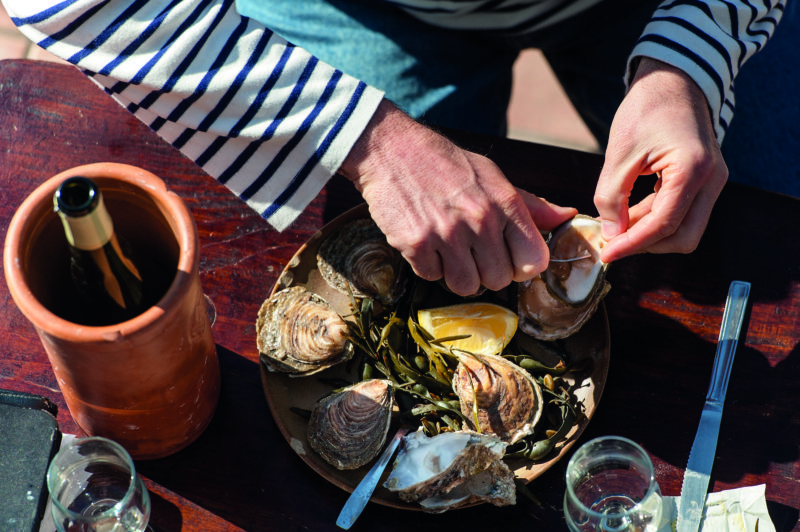 For the gastronome on tour, however, Brittany has more than pancakes to offer. It has produced many Michelin-starred chefs and what it lacks in the way of regional wines and cheeses, it more than makes up for on the seafood front. So napkins out and lobster crackers at the ready, it's time to see what Brittany has on the menu.
Covering an area of more than 34,000 km2, with the English Channel to the north and the wild Atlantic to the west, the north-westernmost corner of France consists of four départements: rugged Finistère; Côtes-d'Armor, with its stunning beaches and pink granite coastline; Morbihan to the south; and Ille-et-Vilaine stretching from Saint-Malo on the north coast down to Redon.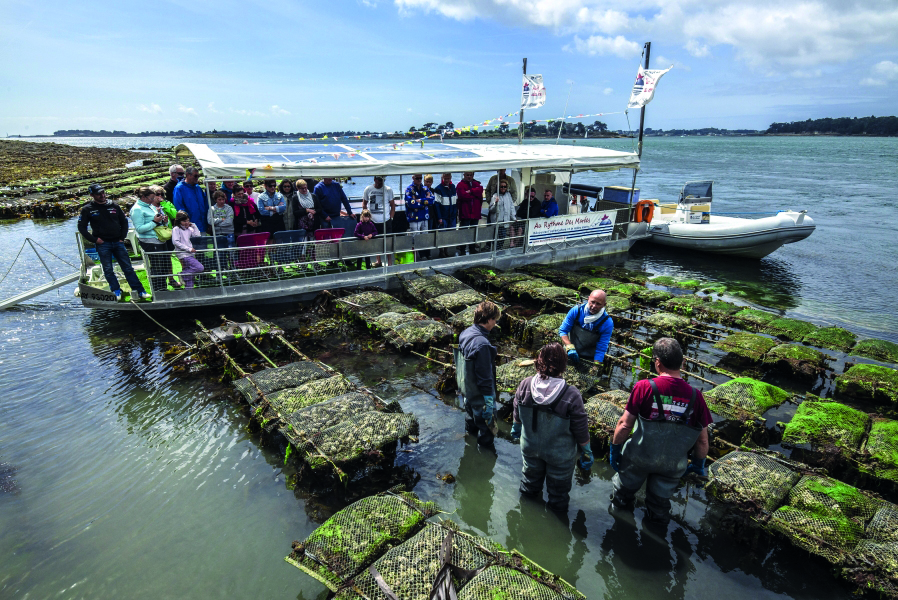 Many Brits land here if travelling to France by ferry via the ports of Saint-Malo or Roscoff – lots keep on driving to other regions, but those in the know will hunt out a pretty fishing village or characterful spot inland as a base from which to savour Brittany's uniqueness and gastronomic delights.
But before we start our culinary tour, let's clear one thing up. A galette is a buckwheat or blé noir pancake filled with savoury goodies – generally ham, cheese and egg (this is known as a galette complète ). A crêpe is the sweet version of this regional favourite eaten either nature (unadorned), or with sugar and lemon, or (and this is how I like them best) with lashings of chocolate spread.The traditional accompaniment to this feast is cider drunk in bolées rather than glasses. Every town and village will have at least one crêperie for you to get your fix. Bon appétit!
BOUNTY OF THE SEA
With its long, shimmering coastline stretching from the Baie du Mont-Saint-Michel round to La Roche-Bernard, the sea's influence on Brittany's cuisine (as well as culture and style) is undeniable. Fruits de mer, in its various forms, tops the menu at the hundreds of eateries in the towns and villages dotting Brittany's coast. At his two-starred restaurant at the Hôtel de Carantec, Finistère, chef Patrick Jeffroy highlights the relationship between food and the sea: "The abalone, the langoustine – it is wonderful what the sea gives us here. The haricot de mer, the seaweed…"
All along the Breton coast, the sea provides a bounty for food lovers – from crabs and lobsters to langoustines and monkfish. The Baie de Saint-Brieuc is the place to come if you like scallops (the 'queen of the sea'). Paimpol, at its western tip, is home of the local scallop fishing industry. Saint-Brieuc also has two Michelin-starred restaurants – La Vieille Tour and Aux Pesked – and was awarded the European Destination of Excellence in Gastronomy in 2015, so make room for it on your itinerary.
If oysters are your thing, head to Cancale, where they are grown in great 'parks'. Go and see the oyster farmers at work at the family-run La Ferme Marine. Buy a dozen from the stalls of the marché aux huîtres clustered around the Pointe des Crolles lighthouse and slurp them en plein air with a squeeze of lemon to the sound of the waves gently lapping. Or sit and eat them in style at one of the town's many restaurants including Le Coquillage, owned by top chef and Cancale native Olivier Roellinger.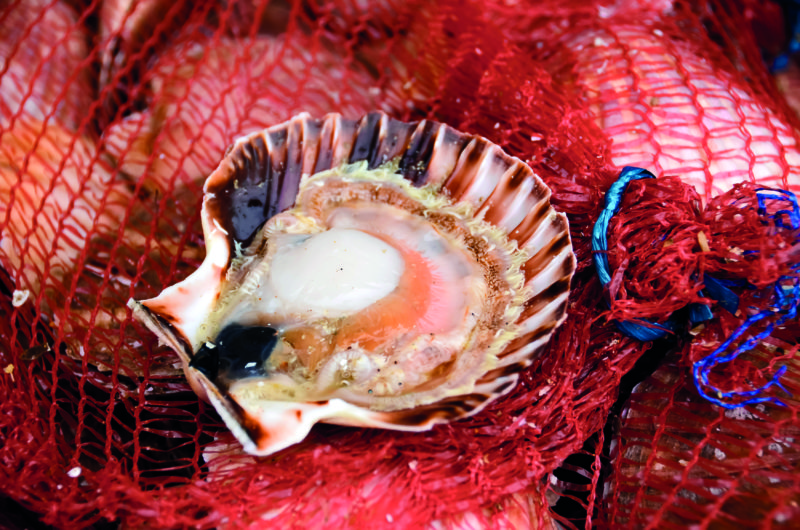 He famously closed his three-Michelin starred Le Relais Gourmand here in 2008, but now has a new restaurant, gîte, shop and hotel in the town. His take on Breton cuisine is as honest as the food. "There is no real culinary culture in Brittany," he says. "It is food for working – lamb, potatoes, pork grease. And Celtic people did not like the food of the sea because many of their men died fishing. It is new for us to cook with the sea."
There are many fish markets on Brittany's coast, but Lorient's Halles de Merville is by far the biggest (it's the second largest in the country, with 25,000 tons of fish passing through it each year). The fish sold here find their way onto plates across Europe. Catch of the day is predominantly hake, monkfish and langoustines, but there are sometimes welcome surprises. Prices are competitive and you'll find yourself jostling with restaurateurs and market traders.
And, it goes without saying, the menus of nearby restaurants are swimming with sparklingly fresh fish dishes: try Le Crabe Marteau and the Michelin-starred L'Amphitryon. Hunt out local speciality cotriade, a traditional fish stew cooked with potatoes like a chowder, while you're here.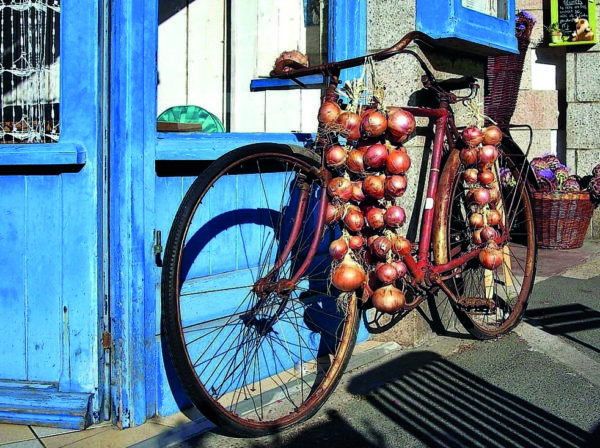 A pretty granite town and harbour, Roscoff is known for its seafood, but was also the home port of the beretwearing 'Onion Johnnies', the French onion sellers who would cross the Channel with their bicycles and strings of Roscoff's smooth, sweet-tasting pink onions. La Maison des Johnnies et de l'Oignon de Roscoff, a quaint little museum in the town, is dedicated to these sellers.
Soak up the atmosphere in Chez Janie in the town's old harbour, now a three-star hotel and restaurant, but once a haunt of the 'Onion Johnnies'. This area is also known for its glorious floral honey. Head west from Roscoff to Plouescat and the Miellerie de la Côte des Légendes to stock up on the sweet stuff, plus Chouchen (honey wine).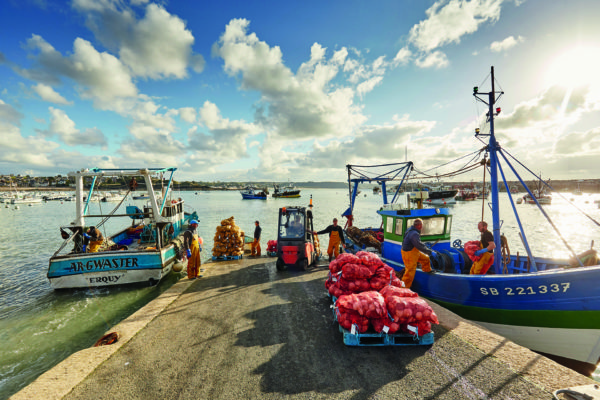 CAPITAL GRUB
Rennes, administrative capital of Brittany, is a big focus for food lovers. Local culinary journalist Olivier Marie says: "Across Brittany there is an incredible dynamism and broad variety. Rennes has an outstanding range of restaurants". It caters for all, with several Michelin-starred eateries (including Le Saison and Ima, which gained its star earlier this year); trendy, low-key places to eat with homemade fare and friendly vibes, including La Kitchenette and Les Bricoles; and cool terraces to enjoy a café au lait and spot of people-watching.
While he's a big fan of the master chefs, Marie also has a soft spot for the local delicacy, the sausage galette. "It's the combination of what people have always eaten here – pork and crêpe – simple, cheap and famous."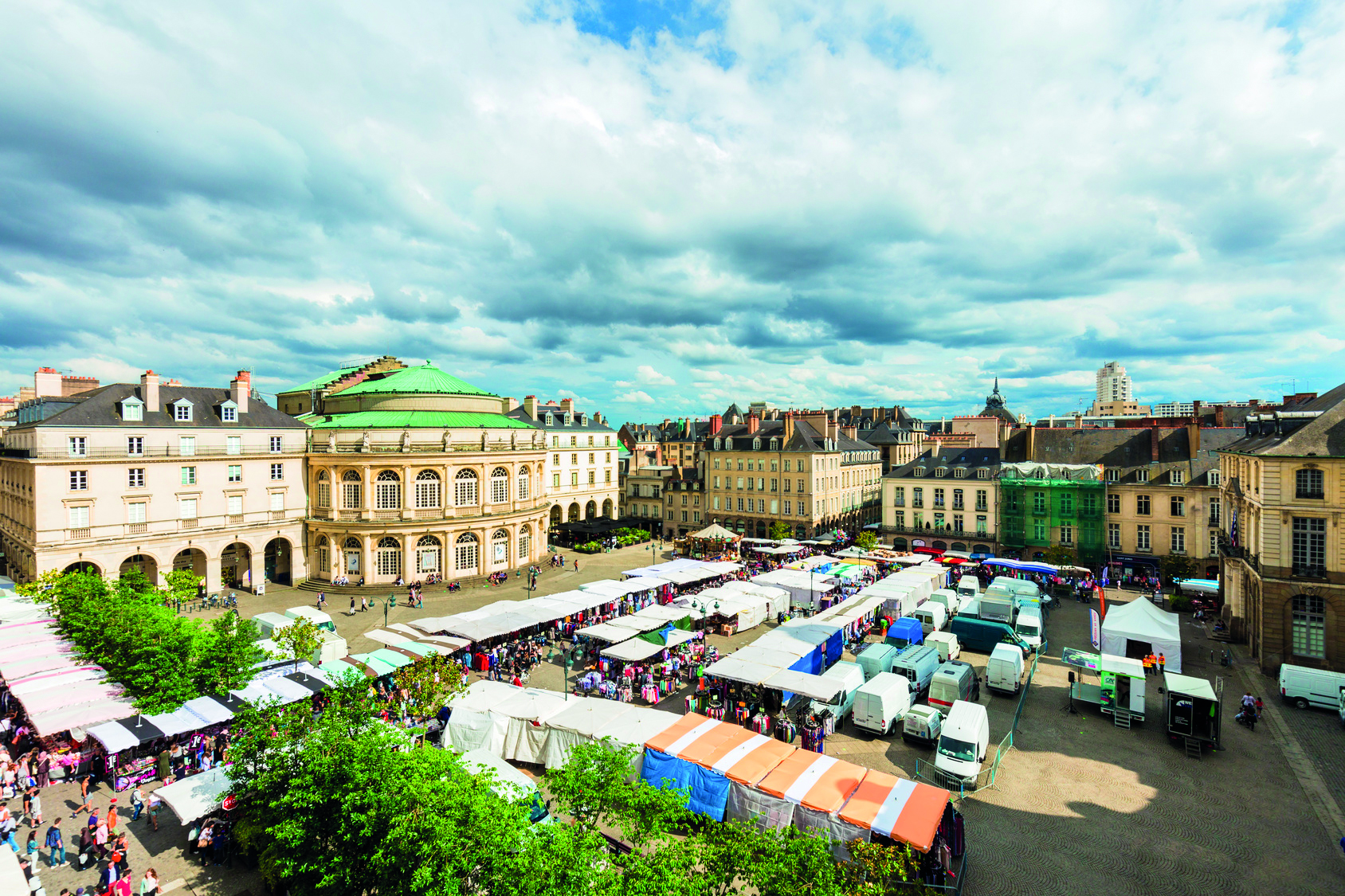 As Olivier Roellinger points out, Breton cuisine is characterised by hearty, workers' food – enter kig ha farz, a concoction of meat simmered in a broth with a buckwheat flour-based pudding. Brittany is a big producer of pork. Look out for andouille de Guémené, a sausage made from pork meat, chitterlings, pepper, onions and wine – served hot or cold. In Brocéliande, during the hunting season, you can eat your fill of wild game, while Rennes is home to the tasty coucou, a cereal-fed domestic hen. In the Fougères area, you can buy Sougéal goose. Try it in a daube (casserole) – delicious!
Brittany is strangely bereft of local cheeses, although one producer keeps the flag flying: Fromagerie Darley in Ruca, Côtes-d'Armor, is worth making a detour for. Brittany is, instead, famous for its butter, and its delectable Breton pastries – packed with the stuff – are heavenly. Try kouign-amann (pronounced 'queen amann'). Then there's the classic prune-studded 'cake' far breton, made from a crêpe-like batter.
Make sure you try melt-in-the-mouth sablés bretons biscuits, and the more delicate galettes de Pont-Aven. The Biscuiterie de Quimper (www.biscuiteriedequimper.com) stocks Breton cakes and biscuits galore – just save enough room in your suitcase to take a couple of boxes home.
It's also a little-known fact that the ubiquitous salted caramel (caramel au beurre salé) was born in Brittany – some say in the 1970s when a pâtissier used the local salted butter to make caramel.
Surprisingly for a French region, Brittany (like Normandy) has no wine producers to speak of; although there are ongoing efforts to reinstate vineyards in the village of Saint-Suliac near Saint-Malo. And as with its next-door neighbour, instead of vines, here you'll see miles of orchards. Cider is the drink of choice and it finds its way into many of Brittany's other beverages. There's the Kir Breton (like a regular Kir except that cider is added to the Crème de Cassis, rather than white wine or Champagne); you'll also find cidre blanc and cidre rosé – slightly sweeter, stronger takes on cider drunk as an aperitif. Apple brandy is popular too, as is Pommeau de Bretagne or apple brandy cider.
FIRST TO MARKET
While fish markets dominate the coast, inland you will find some of the biggest and best marchés packed with glorious fresh produce from across Brittany. The Marché des Lices in Rennes has been going for four centuries and is the second-biggest in France, while Questembert's market is a very traditional affair, held in creaking 16th-century halls.
With all this wonderful produce, it's hardly surprising that several of Paris's top chefs hail from Brittany: Alain Passard, owner of the three-star restaurant L'Arpège; and father-and-son team Bernard and Mathieu Pacaud at the three-starred L'Ambroisie; while at Chez Michel, Thierry Breton has created a gastronomic homage to his native Brittany.
But, of course, this region boasts a clutch of its own Michelin-starred restaurants; from L'Auberge des Glazicks in Plomodiern, Finistère, to the wonderfully atmospheric Le Moulin de Rosmadec in Pont-Aven and Allium in Quimper.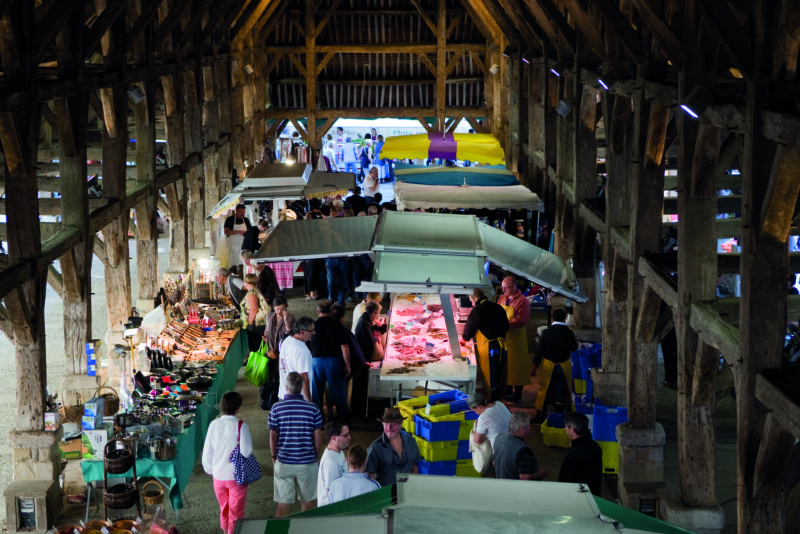 The French excel at honouring their food and this region is no exception. Each July, Gourin in the département of Morbihan hosts its scrummy Fête de la Crêpe, celebrating Brittany's most famous dish with traditional music, singing and games – and a contest to see who can make the largest pancake.
If you love scallops, don't miss the Fête de la Coquille Saint-Jacques in Paimpol in April. The festivities mark the end of the scallop-fishing season and include fishing trips, music and oodles of scallops.
Want to get up close and personal with the local delicacies? Learn how to cook gourmet French food from a Michelin-starred chef on the five-day French Cooking Course run by the French Dining School in the village of Kerrouet. Why not visit Les Ateliers Crêpes de Véro in Bénodet, where you can learn everything from how to make the batter to garnishing your crêpe like a pro? Or spend half a day in pudding heaven at the École des Desserts, just outside Vannes in Morbihan? You'll learn to craft wonderful desserts from Alain Chartier, who holds the prestigious title of the master craftsman of ice-cream making.
From top-notch seafood to buttery biscuits and cakes to some of France's best Michelin-starred eateries, coastal, beach-tastic Brittany has something to float everyone's boat.
---
CIDER: The best places to find – and quaff – Brittany's drink of choice
Cider production hasn't always dominated Brittany. Many hundreds of years ago, monks cultivated the land and produced wine. However, a climate shift that brought the prevailing Atlantic winds, high rainfall and lack of sunlight meant that vines couldn't grow properly. In the mid-17th century, Louis XIV's finance minister Colbert had any remaining vines replaced with orchards whose crops yielded the more lucrative cider.
Today the region accounts for over 40 per cent of France's production of this full-bodied, rustic-flavoured nectar. Make sure you include a tasting tour on your trip.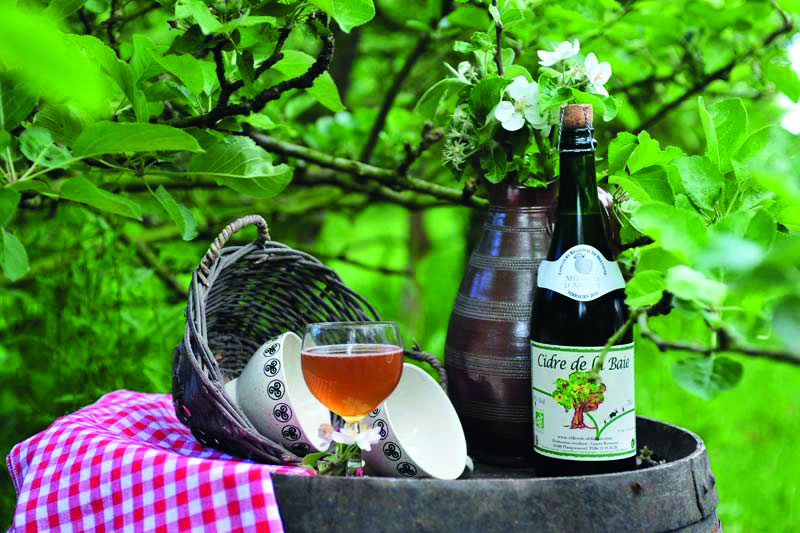 The Cidrerie de la Baie cider farm in Planguenoual shares the secrets of how it makes its organic cider. At the end of your visit, you can enjoy a tasting session and even buy some. Or try the Distillerie des Menhirs in Plomelin, which produces both cider and whisky. Organic cider producer the Cidrerie Kerné, in Pouldreuzic, is also worth including in a day trip.
Since global warming has brought warmer weather, growers are tentatively reintroducing vines across the region – including Le Clos de Garot, a vineyard near Saint-Suliac. It has succeeded in producing a dry white wine similar to Anjou, though it hasn't gone into large-scale production – yet.
---
WHERE TO EAT AND DRINK: The best restaurants in the region, from Michelin-starred eateries to seaside cafés
L'AUBERGE DU PONT D'ACIGNÉ
L'Auberge du pont d'Acigné sits in a peaceful spot on the banks of the river Vilaine, near Rennes, overlooking a watermill that produces the flour for its bread. Enjoy the best of simple, modern cooking – red mullet with turmeric, shellfish in tomato sauce – in the crisp, bright dining rooms or out on the terrace. You'll pay from €28 for lunch. auberge-du-pont-dacigne.com
LE COQUILLAGE
Château Richeux, a 1920s villa and now a hotel owned by Olivier Roellinger, overlooks the Bay of Cancale. Its restaurant, Le Coquillage, serves "cuisine from the sea" prepared with exotic and local ingredients. Try the oysters with three different spice mixtures, langoustines and smoked fish, plus there are handmade chocolates, caramels and a dessert trolley to die for… www.maisons-de-bricourt.com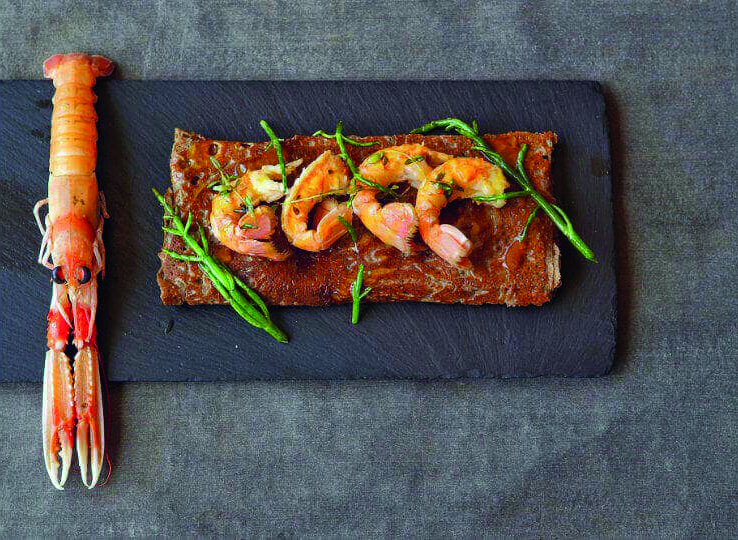 BREIZH CAFÉ
East meets West in this Japanese inspired eatery with branches in Saint-Malo, Cancale and Tokyo. Head chef Raphaël-Fumio Kudaka bagged himself a Michelin star by adding a unique twist to traditional Breton ingredients. There's a crêperie and cider bar here too, stocking 60 ciders. www.breizhcafe.com
LE CHALUT
Head to Saint-Malo's historic walled heart and discover this Michelin-starred gourmet fish restaurant. Here you'll find all the usual suspects: roasted sole, marinated monkfish, scallops, plus some slightly more unusual fare depending on the catch of the day. If you like your interiors quirky, this one will amaze – the dining room is in the form of a ship's hold. www.facebook.com/le.chalut.authentique
L'ÉCUME DES JOURS
You'll find this cosy restaurant in a 16th-century shipowner's house on the quayside near Roscoff's lighthouse. It has bags of atmosphere – with a sea-view terrace for summer, and a roaring fire inside in winter. Tuck into inspired modern Breton cuisine. Lunch costs from €16. l-ecume-des-jours.zenchef.com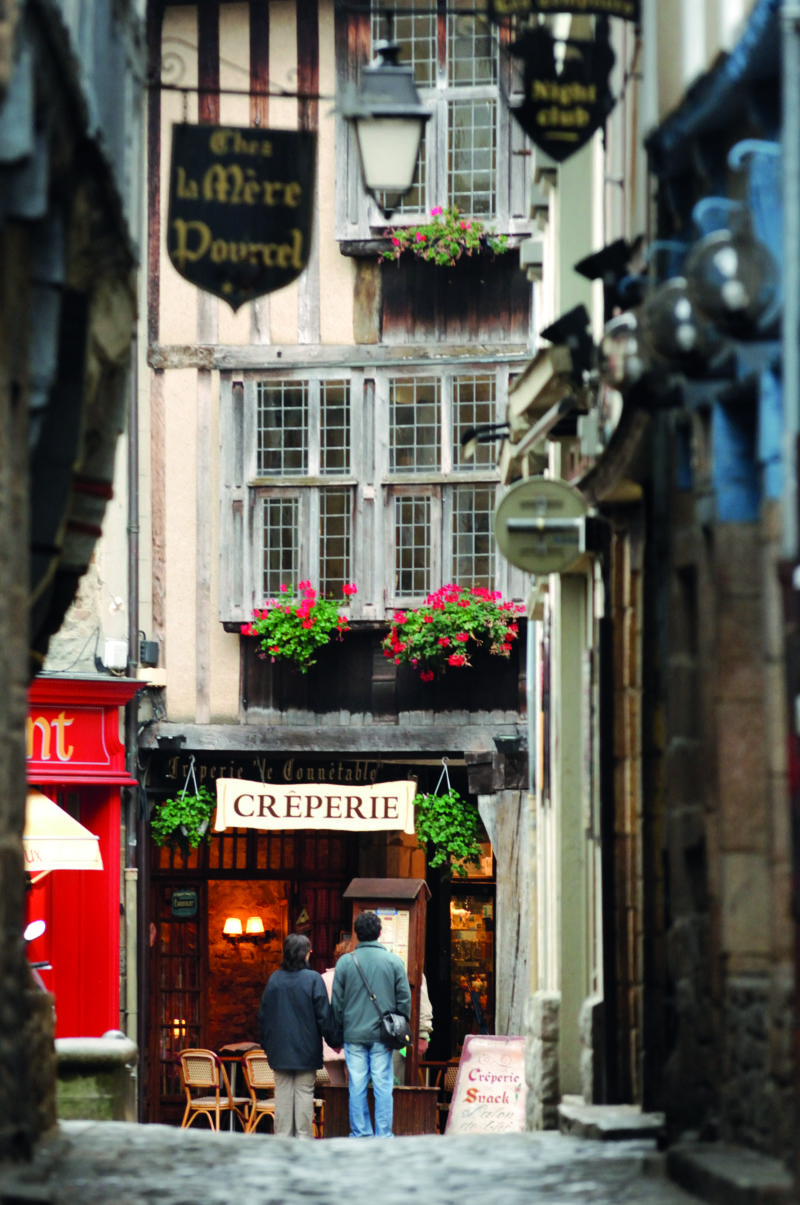 LA CRIÉE
La Criée is a very down-to-earth affair located by the port in Quiberon. Sample the sole meunière , bream cooked with chorizo, or choose your own shellfish from huge baskets. Blackboards list the catch of the day, too. Don't forget to visit the attached fish shop and smokerie. Set menus start at €20. www.maisonlucas.net
CHEZ LA MÈRE POURCEL
Forget the diet, Chez la Mère Pourcel is pure indulgence. In its formal dining room based on the first floor of an old timber-framed house in the centre of Dinan, you can enjoy finger-licking French cuisine: duck with foie gras and spiced caramel sauce, slow-cooked lamb with lentils and fruit-and-almond crumble. Set menus from €27. www.chezlamerepourcel.com
---
WINE AND LIQUEURS: Zhuzh up your apéro game with Brittany's famous tipples
CIDER
Brittany's favourite is cider rather than wine. Breton varieties are characterised by rich, full-bodied and rustic flavours, fruity and floral notes and the colour varies from straw-yellow to mahogany-brown according to the type of apple used to make it. It's the perfect accompaniment to crêpes.
Look out for Cornouaille, made in Finistère, which was the first French cider to be recognised with the label 'appellation controlée'; also Val de Rance; Kerné and organic Gorvello ciders.
WINE
Though this part of France is not known for its wine, Le Clos de Garot, a recently reinstated vineyard in the small village of Saint-Suliac, has succeeded in producing a dry white wine similar to Anjou – fruity and light with hints of lime.
Elsewhere in the village, other vineyard owners have introduced Rondo vines and produced a red wine – although these are not available to buy in the shops.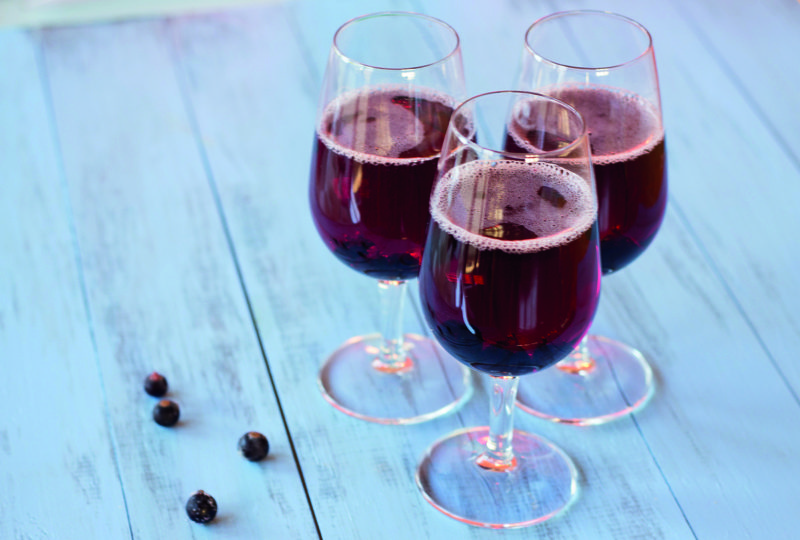 POMMEAU DE BRETAGNE
This apple brandy cider is often served as an aperitif and is a wonderful accompaniment to foie gras, oysters and desserts. To make it, the juice from cider apples from select orchards is blended with Brittany cider brandy before being aged in oak barrels for two to three years.
APERITIFS
Kir Breton is another refreshing aperitif. It's Brittany's take on Kir, but rather than combining white wine with Crème de Cassis, it uses sweet cider as the base.
Chouchen, meanwhile, is a honey-based mead made from the fermentation of honey in water and makes a lovely sweet aperitif. You can pick up a bottle from Miellerie de la Côte des Légendes (www.miel-plouescat.fr) in Plouescat.
SPIRITS
Brittany also produces Lambig, a kind of brandy made with cider that is aged for a minimum of four years in oak barrels. The Distillerie des Menhirs (www.distillerie.bzh) is the home of Eddu, a local whisky made from blé noir or buckwheat.
---
MARKETS AND FOOD HALLS: The freshest produce – and treats – are only a stall away
SAINT-RENAN MARKET, FINISTÈRE
This huge gathering of fishmongers, local farmers and gourmet food producers – the biggest in the département – springs to life in the town's Place du Vieux Marché every Saturday at 5am. Look out for wonderful local cheeses and sausages with seaweed; plus don't leave without sampling the crêpes and galettes, the famous kig ha farz (a regional meat stew), kouign-amann and other Breton pastries. If you've been there since it opened, you'll need something to keep you going, after all!
LORIENT SEAFOOD MARKET
As home to France's second-largest fishing port and with a rich maritime history dating back to the 17th century, it's no wonder that one of the region's best seafood markets can be found in Lorient. At the Halles de Merville, you can snap up freshly caught fish – including monkfish, hake and langoustines – alongside market traders and restaurateurs from across the region; or just sit back and enjoy the spectacle. www.brittanytourism.com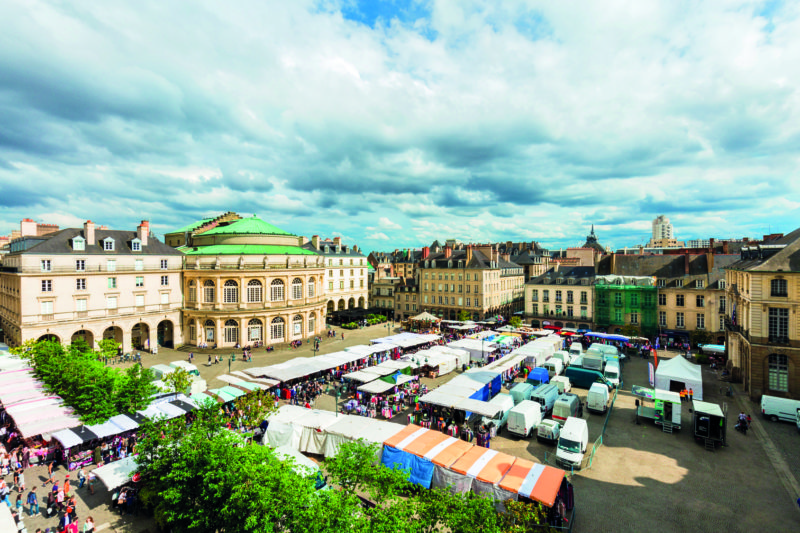 QUESTEMBERT MARKET, MORBIHAN
Set in creakingly gorgeous 16th-century halls, listed as a historic monument, the Monday-morning market almost takes second place to its surroundings – though the mouth-watering goodies on display manage to steal the show. Visit on Wednesday evenings for tastings of local products, charmingly laid out on large tables. Arrive in style in summer on the horse-drawn shuttle service that takes you right into the heart of the market.
MARCHÉ DES LICES, RENNES
Pile your basket high with fresh fruit and veg, cheeses and meats and a few bottles of the local cider for good measure at Rennes's Saturday-morning market – the second-biggest in France. Part of the fabric of Brittany's capital city for more than four centuries, the market at Place des Lices fills two halls, where butchers and fishmongers jostle with local food producers, florists and cafés. www.tourisme-rennes.com
---
TOURS AND TASTINGS: From oyster parks to biscuiteries, your scoffing spree starts here
AU RYTHME DES MARÉES
Brittany is famed for its oysters, and a trip here wouldn't be complete without a visit to an oyster farm. Ivan Sélo's business is based at the end of a long, wooden promontory beyond Baden in the Gulf of Morbihan. He will take you out in his boat for a guided tour of the beds and offer tastings of oysters – washed down with a glass or two of wine. Santé! www.aurythmedesmarees.fr
DISTILLERIE DES MENHIRS
Stop off en route – or make a detour – to visit this family-owned distillery in Plomelin, a few miles from Quimper in Finistère for a free tour and tasting session. Inside the unprepossessing collection of buildings are lovingly crafted, award-winning tipples – including Eddu, a unique whisky not based on barley, but on the local buckwheat. www.distillerie.bzh
BISCUITERIE FRANÇOIS GARREC
The region's melt-in-the-mouth buttery biscuits are incredibly moreish, and if you want to see how they're made, this biscuiterie is definitely worth visiting. Stop off in the morning to see the bakers at work, sample their wares and buy some packets from the well-stocked shop for friends and family – or the journey back if you just can't resist… www.garrec.com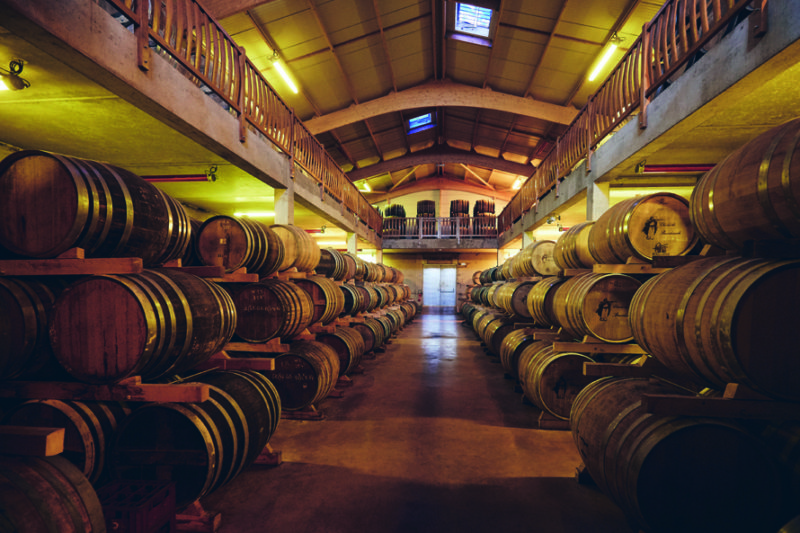 LOIRE SECRETS
For an organised culinary trip, try Loire Secrets. Its Brittany itinerary includes a boat trip in the Baie du Mont-Saint-Michel, during which you'll learn about the boat, pick up fish traps and cast the nets (if you want to), all topped off with a gourmet meal cooked on board by a master chef using the catch of the day. www.loiresecrets.com
GOURMET ON TOUR
Learn how to cook up the region's produce into tasty meals from Michelin-star trained chefs on the Brittany on a Plate cooking trip. You'll be based in a 16th-century château or rustic gîte, savouring the area's delicacies, mushroom picking, visiting food markets and honing your cooking skills. Gourmet meals and wine are included. www.gourmetontour.com