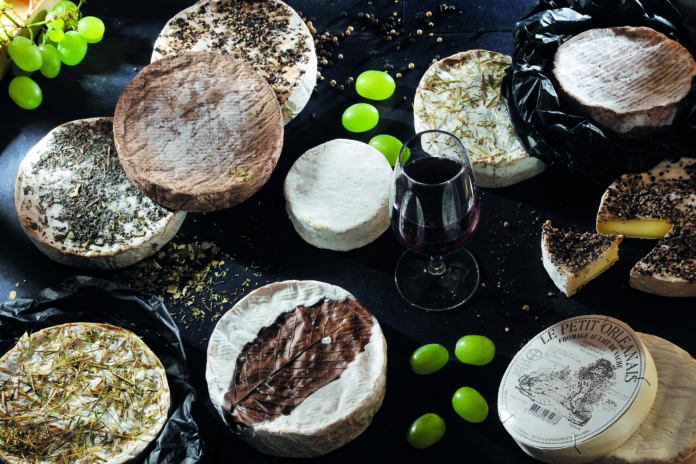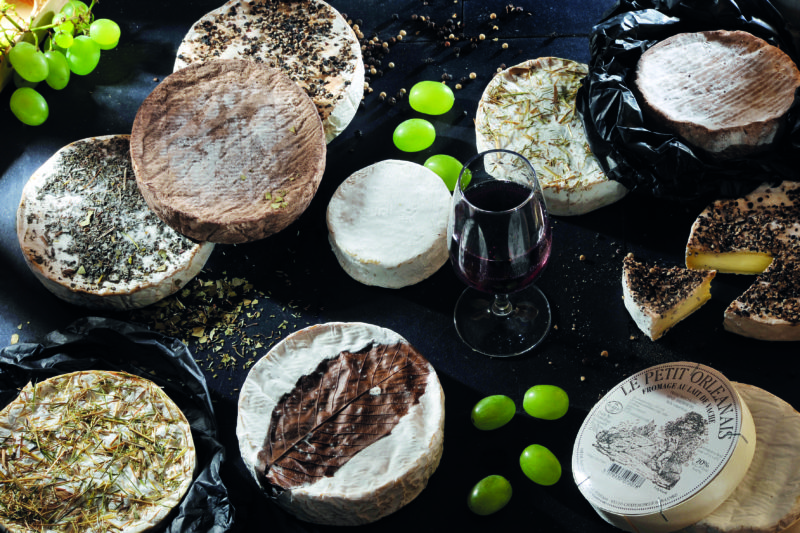 Stamping ground of royalty, winemakers and giants, Centre-Val de Loire has a long list of tasty morsels to its name – from buttery tarte Tatin and fouées to mellow Vouvray. And you don't have to be a king to enjoy them, says Claire Vaughan
Oodles of majestic châteaux, tick. A rich history of murder and intrigue, tick. Astonishingly beautiful countryside, tick. More fine wines than you can shake a stick at and plenty of local specialities to indulge in, BIG TICK. Centre-Val de Loire is, without doubt, a right-royal crowd-pleaser, so let's tuck in…
At the heart of the country, with Pays de la Loire to the west and Île-de-France to the north, Centre-Val de Loire comprises six départements: Eure-et-Loir, Loiret, Cher, Indre, Indre-et-Loire and Loir-et-Cher. Bisected by the great Loire River, its key cities include Orléans, the regional capital, Tours and Chartres. Lying south of Paris, it was a popular haunt of the kings of France during the Middle Ages and Renaissance, and they certainly made their mark here.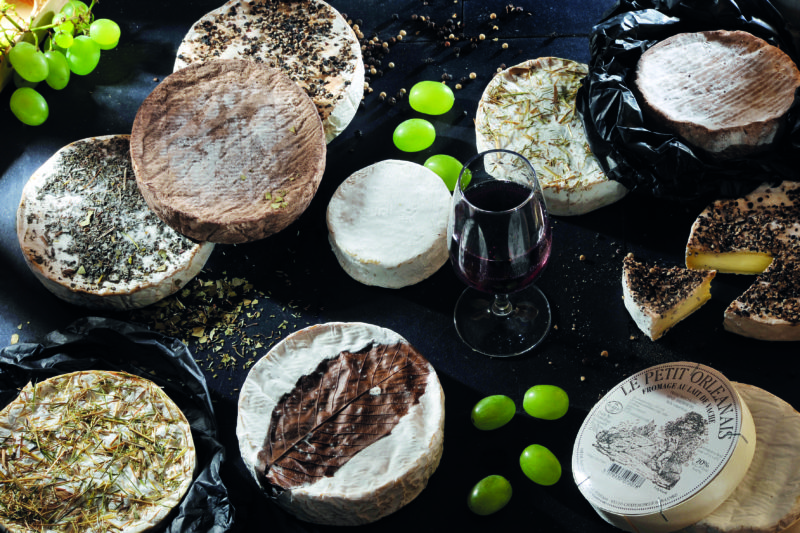 THE VALLEY OF KINGS
Dubbed the 'Valley of Kings', the Loire Valley has breathtaking châteaux at every turn. But which should you visit? Statistics say that Chambord is the most popular, followed by Chaumont, Cheverny and Azay-le-Rideau.
Chambord, a mind-bogglingly huge Renaissance pile, is certainly the biggest. It was built in the 16th century as a hunting lodge for King Francis I. Chenonceau, arching masterfully over the River Cher, is perhaps the most beautiful. Henri II bought it for Diane de Poitiers, his mistress. Take your pick from the rest (Blois, Loches, Chinon, Amboise, Clos Lucé and Villandry), you won't be disappointed.
They've all seen their fair share of royal power struggles, adultery, murder, intrigue – oh, and some pretty lavish banquets too.
Châteaux aside, the Loire Valley is stunning. But don't just take our word for it. According to UNESCO, it is "an outstanding cultural landscape of great beauty, containing historic towns and villages, great architectural monuments and cultivated lands", and a 300-kilometre stretch from Sully-sur-Loire to Chalonnes has been awarded World Heritage Status.
The river links Orléans, Blois, Amboise and Tours, its fertile valley home to not just grand old piles but a high concentration of great wines and vineyards; Sancerre, Vouvray, Touraine and Pouilly-Fumé all topping the wish lists of sommeliers around the world.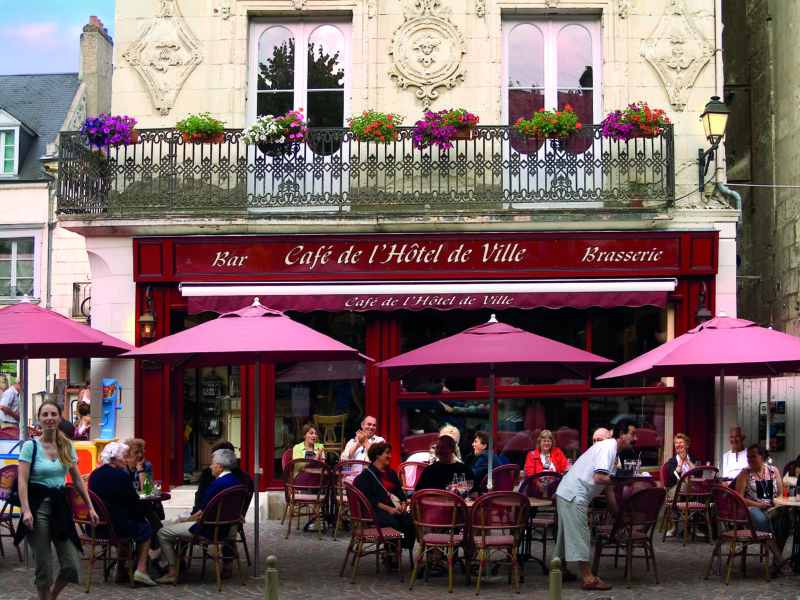 FOOD WITH A SIDE OF HISTORY
This corner of France has some pretty outstanding chefs too, serving up their food with flair and, sometimes, a side order of history.
Michelin-starred chef Christophe Hay's restaurant-hotel, La Maison d'à Côté, is right on the Château de Chambord's doorstep – definitely one for the gastronome's itinerary. Look out for the fresher-than-fresh vegetables grown in his Potager d'à Côté kitchen garden, which are used in his dishes.
Hunt out La Roche Le Roy while you're here, too, with its talented young chef Maximilien Bridier. Based in a former 18th-century mansion in a pretty countryside setting just outside Tours, it serves traditional food with a modern flourish. Try the roasted fillet of John Dory meunière or stuffed quail with thyme. It's all rather pricey, but why not treat yourself?
Fouées angevines. IMAGE ©CRT CENTRE-VAL DE LOIRE

Classics and staples are elevated at La Maison d'a Côté. IMAGE ©CRT CENTRE-VAL DE LOIRE
Thibaut Ruggeri runs the excellent restaurant at Fontevraud Abbey near Chinon. Key to his menu is simple local produce, some of which is actually grown in the abbey grounds.
Coincidentally, François Rabelais, one of France's most definitive writers, was born in Chinon in the late 15th century. His character, Gargantua, was a giant with an enormous appetite and a taste for the region's fouaces or fouées, propelling these breaded fancies to super-stardom. Little pitta-like pockets, they make a delicious snack packed with creamy Sainte-Maure de Touraine goat's cheese or tasty rillettes. Go on, try one!
But where can you find Centre-Val de Loire's other foodie giants? Orléans is a sizeable contender. Apart from being the region's capital, Joan of Arc put the city on the map back in 1429 when she ended the English siege here. Burned at the stake two years later, 'the Maid of Orléans' will forever be associated with the city. As will mustard and wine vinegar.
During the Middle Ages, the River Loire was a major transport route, taking fine wines from the Loire Valley and Burgundy to the aristocrats of Paris. Any spoiled during the journey were unloaded at Orléans and used to make vinegar – much in demand for food preservation. Artisan vinaigrier and moutardier Martin Pouret began producing vinegars and mustards in 1797 and you can still visit the shop today and buy a bottle.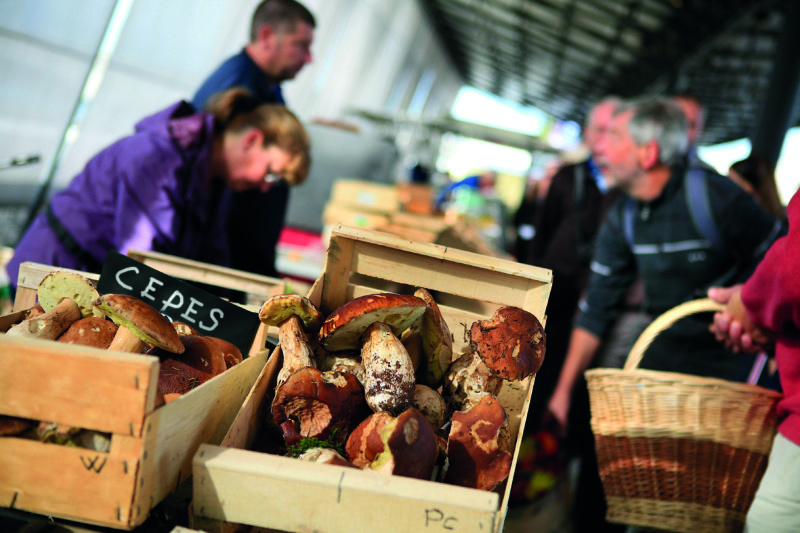 Some 30km south of Orléans, you'll find Lamotte-Beuvron, the birthplace of France's famous tarte Tatin, invented in the 1880s by Stéphanie Tatin at the town's Hôtel Tatin. Legend has it the upside-down apple tart came about in an attempt to salvage a traditional apple dessert – and the rest, as they say, is history.
Macarons aux fruits d'Orléans, conceived in 2006, are a more recent addition to the city's canon of sugary delights. Choose from strawberry and Orléans vinegar, pear and ginger, and creamy hazelnut flavours to sustain you as you explore its pretty medieval streets.
Here, you'll find specialist food shops, shelves piled high with the little pine boxes that hold cotignac d'Orléans – a quince jelly once thought to relieve digestive disorders. It had the royal seal of approval, with the French kings coming here for their supply. The Orléans region produces a fine and light-bodied wine, which has held AOC status since 2006.
Its reds and rosés are made using Pinot Noir and Pinot Meurnier grape varieties, while the aromatic whites, which are best enjoyed young, get their character from Chardonnay. If you want to find out more, head to Ver di Vin, a wine restaurant based in a medieval cellar not far from the Cathédrale Sainte-Croix, where husband-and-wife team Sabine and Laurent Brochard will introduce you to the local vignoble highlights, accompanied by some hearty fare. Or try Chez Eugène – a small restaurant with bags of style in the rue Sainte-Anne in Orléans's historic quarter.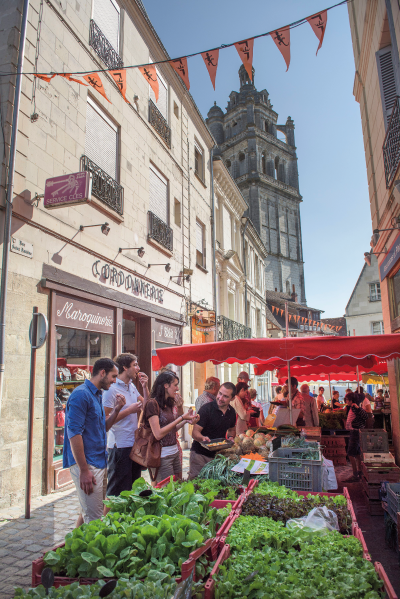 MARKET DAY
Locals and tourists alike congregate at the Quai du Roi on a Saturday morning for Orléans's big and bustling food market. Here you'll find apples and pears from nearby orchards, earthy mushrooms, and wonderful cold meats and cheeses. Come along on a Friday evening for some atmospheric night-time browsing and eat your fill at the surrounding cafés and food stalls.
Another gastronomic giant is the ancient cathedral town of Tours, the administrative centre of the Indre-et-Loire département and the largest town in the Centre-Val de Loire. Pick up its guide to eating in the city, Goût de Tours – it'll come in handy when planning your gastronomic assault.
Bristling with Michelin-starred restaurants, bistros, brunch cafés and food workshops, Tours is a real celebration of French cuisine. For a bustling bistro-type atmosphere and great grub, try Au Lapin qui Fume (yes, that does translate as 'the smoking rabbit'!) on rue Colbert; while Le Saint-Honoré is the place to head for fine dining fit for royalty – Queen Sonja of Norway is said to have eaten there.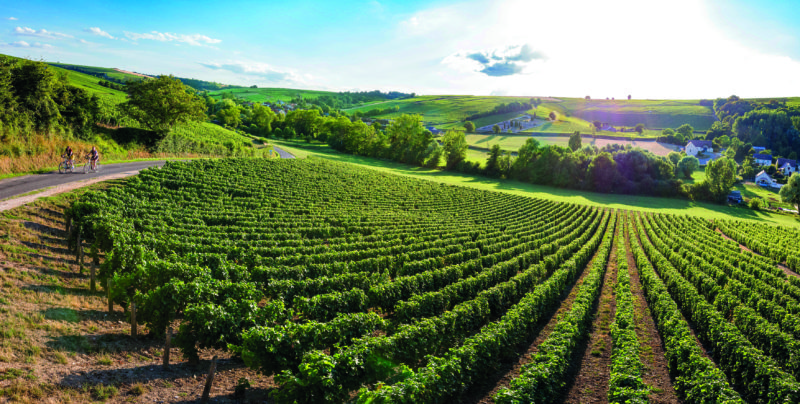 While you're here, look out for Tours's rillettes, a scrummy terrine dating back to the 15th century. Try it with crisp French bread and cornichons – yum! Don't confuse them with another picnic-lunch staple rillons de Tours, cubes of belly pork fried with herbs and spices.
Passions run high when it comes to making rillettes and there's an annual competition run by the Touraine Brotherhood of Rillons and Rillettes to determine the best. Tours is also proud of its andouillette. Sample this cooked sausage (made with pork, intestines or chitterlings) simmered in Vouvray wine, the way the locals like it.
Both truffles and saffron have seen a resurgence in the Touraine region. The 'black diamond' of French cooking, the Touraine truffle has been farmed here since the 18th century and can be found at the many truffle markets in winter, especially in Marigny-Marmande south of the city.
For dessert there's nougat de Tours, much like our own Bakewell tart packed with apricot jam, frangipane and dried fruit. As with rillettes, there's an annual competition among local bakers to see who can produce the best. To finish, how about some pruneaux de Tours – prunes filled with apricot jam and crushed almonds – served as an after-dinner treat?
If you're visiting in July, look out for the yearly Foire à l'ail et au basilic in Vieux Tours. In fact, you'll struggle to miss the stalls piled high with the cool whites, pinks and greens of pungent garlic and aromatic basil in the rue du Grand-Marché and around the Place Châteauneuf. A tradition dating back to the Middle Ages, it is held every July 26 and draws thousands.
Enjoy an apéro in the shadow of Bourges cathedral. IMAGE © CRT CENTRE-VAL DE LOIRE, OT BOURGES, C. MOUTON, D. DARRAULT, T. MARTROU

A leisurely tasting. IMAGE © CRT CENTRE-VAL DE LOIRE, OT BOURGES, C. MOUTON, D. DARRAULT, T. MARTROU
BOTTOMS UP!
The region around Tours is also known for its wines. Its whites include the famous Touraine Sauvignon, plus fruity reds, from the Gamay grape; dry, fresh – sometimes spicy – rosés; and fine sparkling wines with delicate bouquets. One of the jewels in Touraine's crown is mellow Vouvray, made using the Chenin grape. For tastings and tours, head to Domaine Marc Brédif in the heart of the Touraine Valley.
Big-name reds include Chinon (used in the local coq au vin, made with Géline de Touraine, an old breed of black chicken), or Saint-Nicolas-de-Bourgueil. To sample Bourgueil, visit the Vignoble de la Chevalerie.
As well as wine, fruit liqueurs are big in this region. In Rivarennes, Indre-et-Loire, pears are dried or used to make the local eau de vie – drop into Poires Tapées for a sample. Another pear-based beverage is La Poire d'Olivet. Williams pears are used to make this famous brandy in Olivet, Loiret. The production process is perhaps one of the most bizarre you'll come across. In the spring, producers enclose a budding fruit, still on the tree, inside the bottle and the whole pear is left inside to mature slowly.
Olivet is also known for Olivet Cendré cheese – made from the milk of cows that graze (unbottled!) on the banks of the Loire.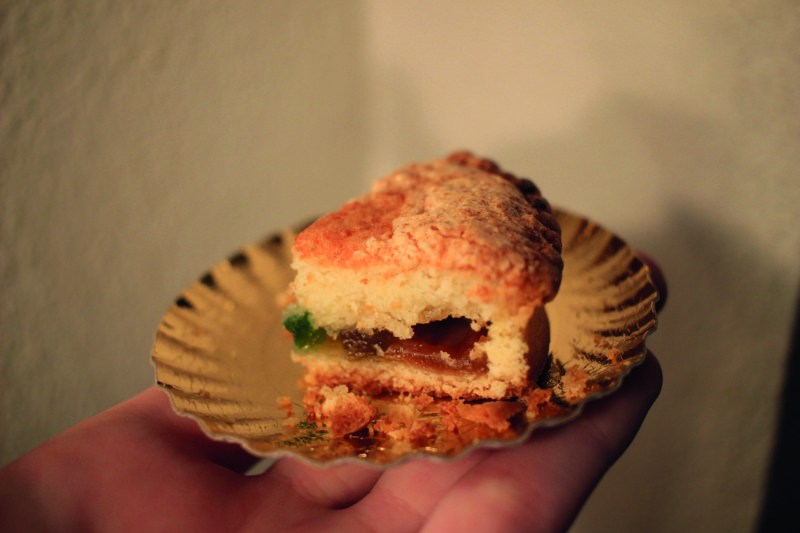 Centre-Val de Loire has more than its fair share of sweet treats. Head to the Maison des Forestines in Bourges, which has been making yummy chocolate praline-filled sweets (forestines) since 1878, and buy a bag to savour as you explore this medieval city with its Gothic cathedral (a UNESCO World Heritage Site). Pithiviers in Loiret has given its name to the popular puff-pastry pie from the town, filled with sweet almond paste and fruit such as cherry or plum. Over in Montargis, east of Orléans, Maison Mazet sells its special praslines: roasted, caramelised almonds so popular that Mazet is now sold in luxury food halls around the world.
You'll walk in the footsteps of royalty and sample some sublime food and drink during your gourmet tour of Centre-Val de Loire. In this region of foodie delights, you definitely don't need to be born with a silver spoon in your mouth to enjoy food fit for a king.
---
GOAT'S CHEESE: The good, the great and the remarkable
Centre-Val de Loire is famous for its goat's cheese. Perhaps the best known is Sainte-Maure de Touraine, a log-shaped AOC cheese with a distinctive flavour (and a long piece of straw inside to help hold it together, in case you're wondering what the foreign body is as you cut into it).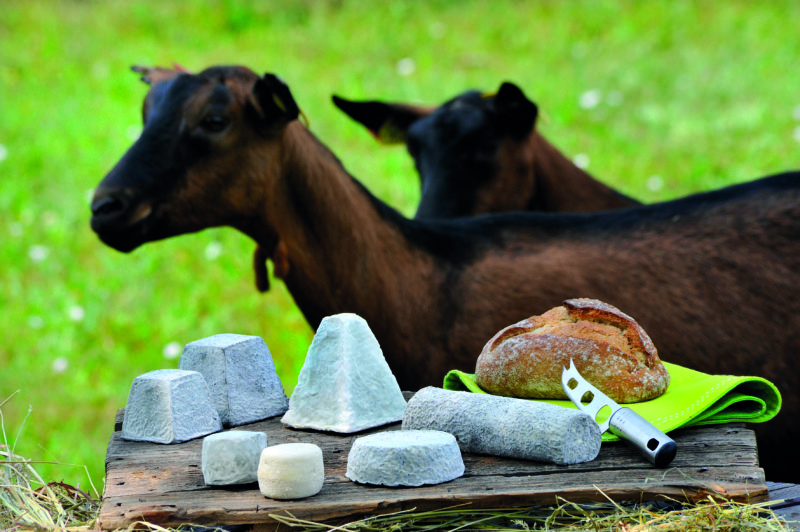 It takes its name from Sainte-Maure de Touraine near Chinon and is wonderful when paired with a full-bodied Chinon red, or dry white from Vouvray.
Selles-sur-Cher is an artisan goat's cheese, aged to accentuate its subtle, nutty flavour; and you'll probably recognise the distinctive pyramid shape of Valençay cheese with its blue/grey coating of mould and charcoal. Crottin de Chavignol goes great with crusty French bread and a Sauvignon or white Sancerre. It's a cylindrical cheese with a creamy, soft interior – the older it is, the richer and smoother it becomes.
The French take this cheese business very seriously: Les Passerelles is a museum entirely devoted to Sainte-Maure de Touraine. A visit to the Cabri au Lait Educational Goat farm (www.touraineloirevalley.co.uk) is a chance to meet the goats face to face. Owners Sébastien and Claire will happily welcome you to their petting zoo for cheese-making workshops, farm visits and tastings.
---
WHERE TO EAT AND DRINK: The best restaurants in the region, from Michelin-starred eateries to traditional bistros and wine bars
LA MAISON D'À CÔTÉ
Tucked away in the peaceful village of Montlivault near Blois, this Michelin-starred jewel of a restaurant offers a warm welcome and hearty fare. It's the sort of place where the chef will come out to your table and talk you through the food you're about to eat. Always top of the menu is fresh, seasonal, locally produced ingredients. Try the Loire carp with truffles, crayfish in wine sauce, or juicy roast wagyu beef. www.lamaisondacote.fr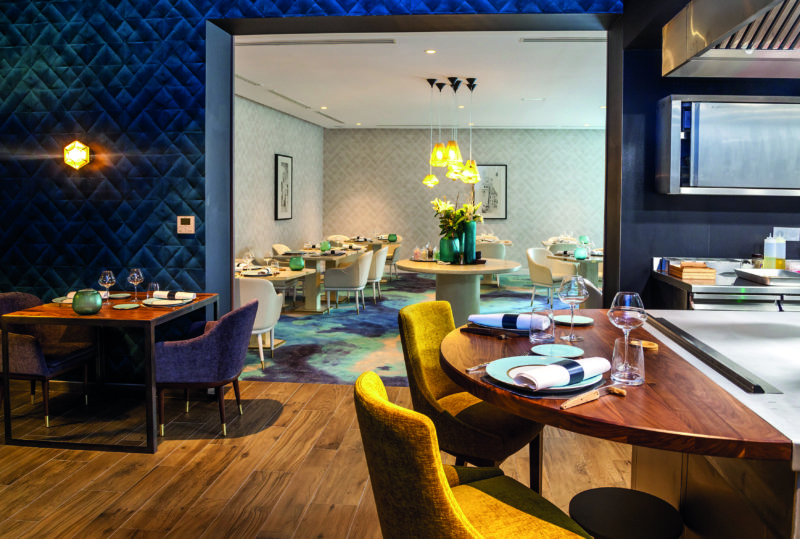 VOLUPIA
Relax in wonderful surroundings at Volupia, a troglodyte cellar located in Chargé, near Amboise, on the river bank. This low-key eatery works directly with local producers, many of them organic. Order wine or beer to sip while you tuck into sharing plates piled high with cheeses, cold meats or oysters – as the Loire flows gently by. There's an exciting programme of live music too. www.volupiacave.fr
LE GEORGES
The Michelin-starred restaurant of the lavish Le Grand Monarque will welcome you, even if you're not staying at the hotel. Get ready for the long haul – you'll be working your way through appetiser, starter, fish course, meat course, pre-dessert and dessert. Not that you'll be complaining with such treats as veal chops cooked with Comté cheese, shallots and port and red mullet with aubergine to choose from. Set menus start at €75 per person. www.bw-grand-monarque.com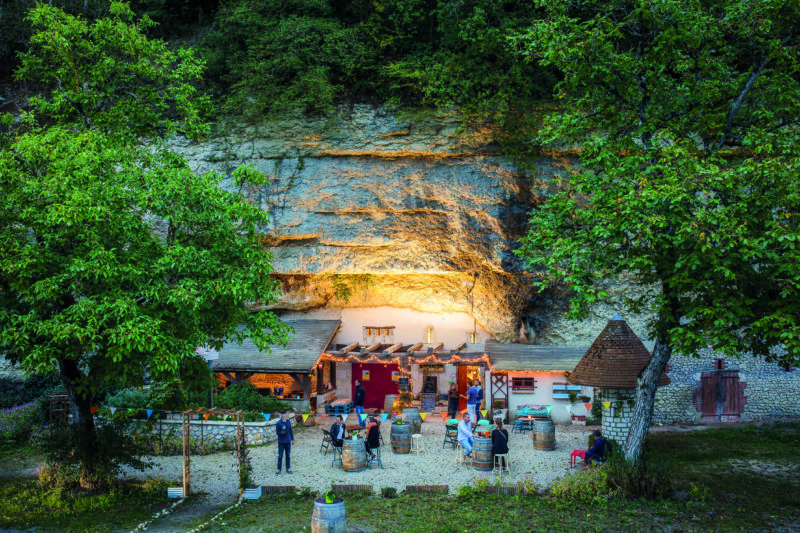 ASSA
If you like your food to have a slight Asian twist, then try Michelin-starred Assa (the word means 'morning' in Japanese) in Blois. The bright, unfussy, restaurant with its picture window looking out onto the Loire River is certainly a morning kind of a place. Produce is local and flavours on the ever-changing menu are subtly eastern – try the veal, aged beef with déclinaison de carottes and (popular choice) foie gras. Menus start at €49. www.assarestaurant.com
VER DI VIN
Wine connoisseurs should make a beeline for Orléans hotspot Ver di Vin. You will find it hidden away in a vaulted medieval cellar on the city's rue des Trois Mariés, a short stroll from the cathedral. It's famed for its traditional French cuisine, as well as its wine list of 30 vintages – all of which you can order by the glass. To go with your tipple of choice, there's rabbit with mushrooms, salmon with a herb crust, foie gras and Wagyu beef on the menu. Cheers! www.verdivin.com
---
WINE AND LIQUEURS: Zhuzh up your apéro game with Centre-Val de Loire's famous tipples
SANCERRE
Whites from this region tend to be dry, highly aromatic with intense fruit flavours of yummy gooseberries and peaches. Sancerre reds are light- to medium-bodied with delicious floral aromas. Rosés from this region made using Pinot Noir tend to be fruity with berry notes of raspberry and strawberry. Within Sancerre the three villages of Bué, Chavignol and Ménétréolsous-Sancerre are the wine hotspots – head there for a tour and tasting.
TOURAINE
This region around Tours and further north produces, crisp aromatic whites and fruity to earthy reds, plus rosés and some sparkling wines. It's a large and varied region. Designations within Touraine AOC include Vouvray, a white made using Chenin Blanc grapes. The wine can have aromas of honey and apples and goes well with rich hearty dishes; red Chinon is made using Cabernet Franc grapes and is typically dry and light- to medium-bodied.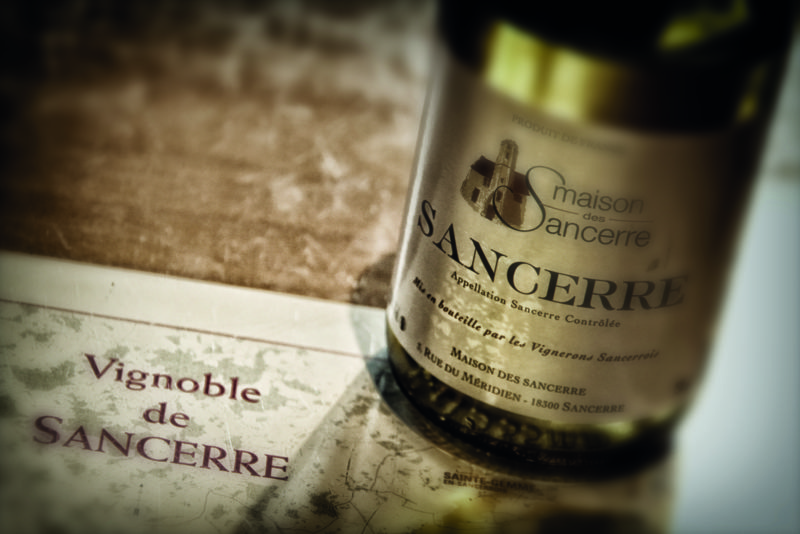 POUILLY-FUMÉ
Pouilly-Fumé is considered by many to be the best Sauvignon and is one of the true greats of this Centre-Val de Loire wine-producing region. This wine is aromatic and floral with a slightly smoky bouquet. When mature, the grapes have a greyish 'bloom' and the winegrowers talk of 'white smoke' when describing the vines as well as the wine produced. Head to the vineyard of Henry Bourgeois in Sancerre for a dégustation.
RASPBERRY LIQUEUR
Centre-Val de Loire is home to several versions of this sweet, fruity concoction. Cambusier (cambusier.com) produces a rich raspberry liqueur from this region – as well as other flavoured liqueurs from across France. Chambord liqueur is also made with raspberries, but has slight hints of vanilla and is perfect mixed with Champagne in cocktails. Liqueur de Framboise is distilled by Girardot (distillerie-girardot.fr), a small family-run distillery making a variety of liqueurs in Chissay-en-Touraine. Pop in and sample the products!
---
MARKETS AND FOOD HALLS: The freshest produce – and treats – are only a stall away
AMBOISE MARKET
This lively, colourful Sunday-morning market on the banks of the Loire is one of the most popular in the region. With two long, tree-lined avenues in the marketplace packed with stalls selling dazzling displays of local produce including fruit and vegetables, meats, cheeses, freshly baked bread, rillettes and Vouvray, it's easy to see why. Producers come from further afield too. You'll even find fish and seafood from Brittany.
LE MARCHÉ DU CARREAU DES HALLES, TOURS
Historic Tours boasts a whopping 20 markets. Head to Le Marché du Carreau des Halles on a Saturday morning for a real farmers' market and one of the oldest (it was established in 1833). Choose among the straight-from-the-field fruit and vegetables, plus local cheeses and meats you can buy direct from the farmers. An early start is absolutely essential to beat the rush!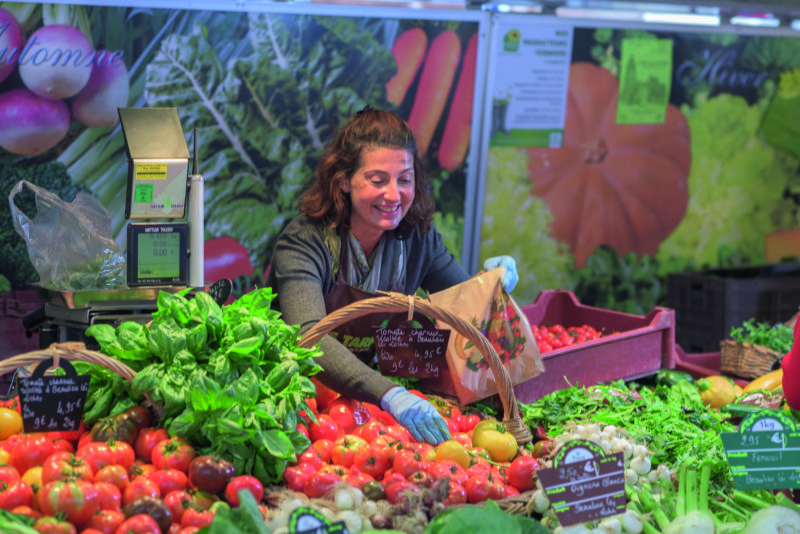 BLOIS MARKET
Blois's striking cathedral and famous château are big draws, but the hillside city also has great markets. The one on Saturday morning is more than 100-stalls strong, selling farm produce. In summer look out for the piles of local stone fruits and berries; while in the winter months, fresh oysters take their place.
LOCHES MARKET
Medieval Loches has a cracking morning market every Wednesday and Saturday, held in the lower part of this gorgeous cobbled city, below its imposing château. Along with tempting local produce, you'll find stalls displaying freshly roasted local Géline de Touraine chickens and mouth-watering Sainte-Maure de Touraine goat's cheese.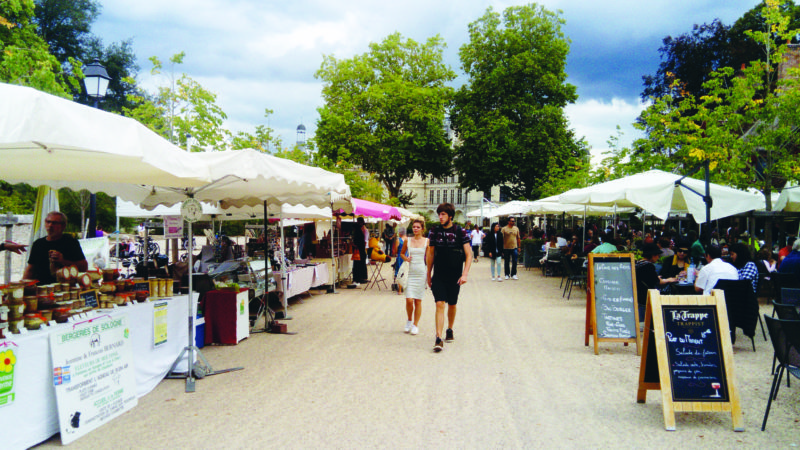 ORLÉANS'S MARKETS
If you're staying in the city, make sure to set your alarm for the Saturday morning market. As many as 130 stalls selling tasty seasonal produce pack the marketplace on the Quai du Roi, on the banks of the Loire. For something different, on Friday evenings (until 9.30pm) there's a market in the town centre at Place du Martroi. It has bags of atmosphere – not to mention plenty of food stalls and nearby snack-stops so you won't go hungry.
---
TOURS AND TASTINGS: From wine to choccies, your scoffing (and quaffing) spree starts here
GAEC LIMOUZIN FRÈRES, LE PETIT-PRESSIGNY
Head to this goat farm and cheese producer to discover the delights of the region's famous Sainte-Maure de Touraine, plus enjoy some tastings. Made with fresh goat's milk, this distinctive log-shaped cheese is instantly recognisable by the rye straw running through it. www.loirevalley-france.co.uk
LOIRE VALLEY WINE TOURS
Several companies offer tours of the region's vineyards, including Loire Valley Wine Tours. Try its short breaks to the Vouvray and Touraine area to get right to the heart of the Loire's wine industry. The tours range from day trips to 'super stays' and incorporate château visits, as well as tours and tastings at several wineries. You'll sample Vouvray, Montlouis, Chinon, Bourgueil and Saint-Nicolas-de-Bourgueil wines – and learn how to pair them with cheeses and cured meats. www.loire-valley-tours.com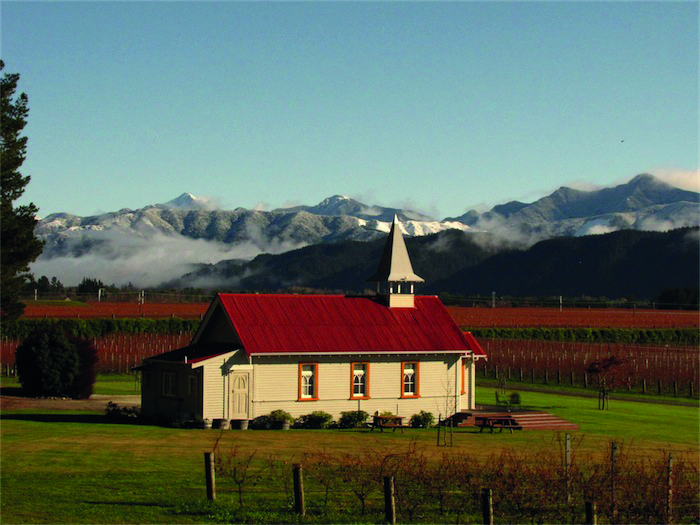 HENRI BOURGEOIS VINEYARD
Head to this vineyard owned by the famous Sancerre Famille Bourgeois for rather special tastings and tours. The family has been making wine for a staggering ten generations, producing award-winning Sauvignon Blanc and Pinot Noir – including a lovely aromatic Pouilly-Fumé. Visit the family's hotel/restaurant La Côte des Monts Damnés too. www.henribourgeois.com
MAX VAUCHÉ CHOCOLATIER
Chocoholics will think they have died and gone to heaven at this temple to all things chocolate. At this prize-winning chocolatier in Bracieux, in the Loir-et-Cher département, you'll discover the secrets of chocolate production. Take a tour of the factory, then, the moment you've been waiting for… the chance to taste Max Vauché's wonderful handmade creations. maxvauche-chocolatier.com
AMBOISE FOOD TOURS
Join a local guide for an exclusive experience of the region's food, assembling your picnic lunch as you go. You will sample unbeatable cheeses from a family-run fromagerie, terrine, rillettes and saucisson from a local charcuterie, visit a boulangerie and pâtisserie, not to mention try wines at a cave à vin beneath the Château d'Amboise. You will then head to a secret garden in the city to enjoy them. Delicious! www.amboisefoodtours.com