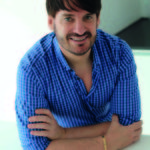 Makes: 6
Preparation time: 20 minutes
Cooking time: 45 minutes

These cute little casseroles are perfect for a dinner party or lunch – the crunchy topping is a great contrast to the creamy filling.



---
Ingredients
75g (3 oz) unsalted butter
1 onion, finely chopped
4 carrots, finely diced
3 leeks (only the white part), sliced thinly
1 tbsp chopped tarragon
½ tbsp chopped dill
300g (10 oz) courgettes (zucchini), diced
200ml (7fl oz) fish stock
2 tbsp flour
1 tbsp dry white wine
2 tbsp double (heavy) cream
12 fresh shelled scallops, ready cleaned, defrosted if frozen
30 fresh peeled king prawns (shrimp)
Salt and freshly ground black pepper
For the crumble topping
65g (2½ oz) unsalted butter, chopped into pieces
175g (6 oz) wholemeal flour
2 tsp dried mixed herbs
50g (2 oz) Parmesan cheese, finely grated
Directions
1Heat the butter in a frying pan and gently fry the onion until soft. Add the carrots and leeks, cover and cook over a low heat for 10 minutes, stirring occasionally.
2Meanwhile, preheat the oven to 180°C (fan 160°C)/350°F/gas mark 4. Add the tarragon, dill and courgettes to the pan and stir, cover and cook for a further 5 minutes. Season to taste with salt and pepper.
3In a small saucepan, heat up the fish stock. Whisk in the flour a little at a time, then simmer for 1 minute. In a jug mix together the wine and cream, add to the hot stock, then season.
4Place 2 scallops and 5 prawns in each of 6 mini casserole dishes. Spoon the vegetable mixture on top and pour over the liquid mixture.
5To make the crumble, rub all the ingredients together with the tips of your fingers until you get a chunky type of breadcrumb. Cover each casserole with a good layer of the crumble.
6Bake in the oven for 25-30 minutes, or until the topping is nice and golden and the sauce is bubbling. Serve straight away, with soda bread to soak up all the delicious juices.
IMAGE © KATE WHITAKER
---
Want more mouth-watering recipes? Order this wonderful book by clicking the link below!