It is 10 years since Jeany Cronk and her husband, Stephen, left the leafy London suburbs with their young children for the sunshine of Provence. There, they set up Mirabeau wines, going on to win multiple awards and become real fixtures on the local wine scene. This year they are buying a new Saint-Tropez estate and have introduced a brand new gin. Gill Harris caught up with Jeany to find out more about their journey so far…
What was it like, upping sticks from a corporate life in London for life in a remote village in Provence?
It was a very exciting, if at times frightening, experience. I was a youngish mum, with three kids under eight years of age and I had a great network in South West London, so to up sticks and start again was a big effort. Add to that a different language, culture and a totally different school system, and it was quite the family challenge.
Did you intend to get into the wine business from the get-go or was it an idea which formed once you were living in France?
We moved to set up a rosé wine business, which was our joint passion. We both realised that we had to be in the place where we were intending to produce and Provence is the iconic place for rosé. Doing it remotely would have been a big compromise and I don't think it would have worked.
You decided you wanted to make one of the very best Provençal rosés around – what were the first steps you took to get that dream started?
We got some experienced help in Angela Muir, one of the UK's most highly regarded winemakers, and set about finding the best growers to work with. It really was a very iterative process and we learned as we went along. We designed a label that was beautiful, told our family story and pitched the idea to Waitrose who loved it and gave us a chance.
What was the initial reaction from local winegrowers when you first started and what is your relationship like with them now?
One of our big strengths is our excellent relationship with our growers. We really treat them as family and involve them in all of our successes. It's a constant two-way flow of information and we encourage them to think outside the box and be ambitious for the environment in particular. It has been a symbiotic relationship and they value and understand our wish to be able to blend from the best wines they produce. Wine is a human business and good relationships count enormously.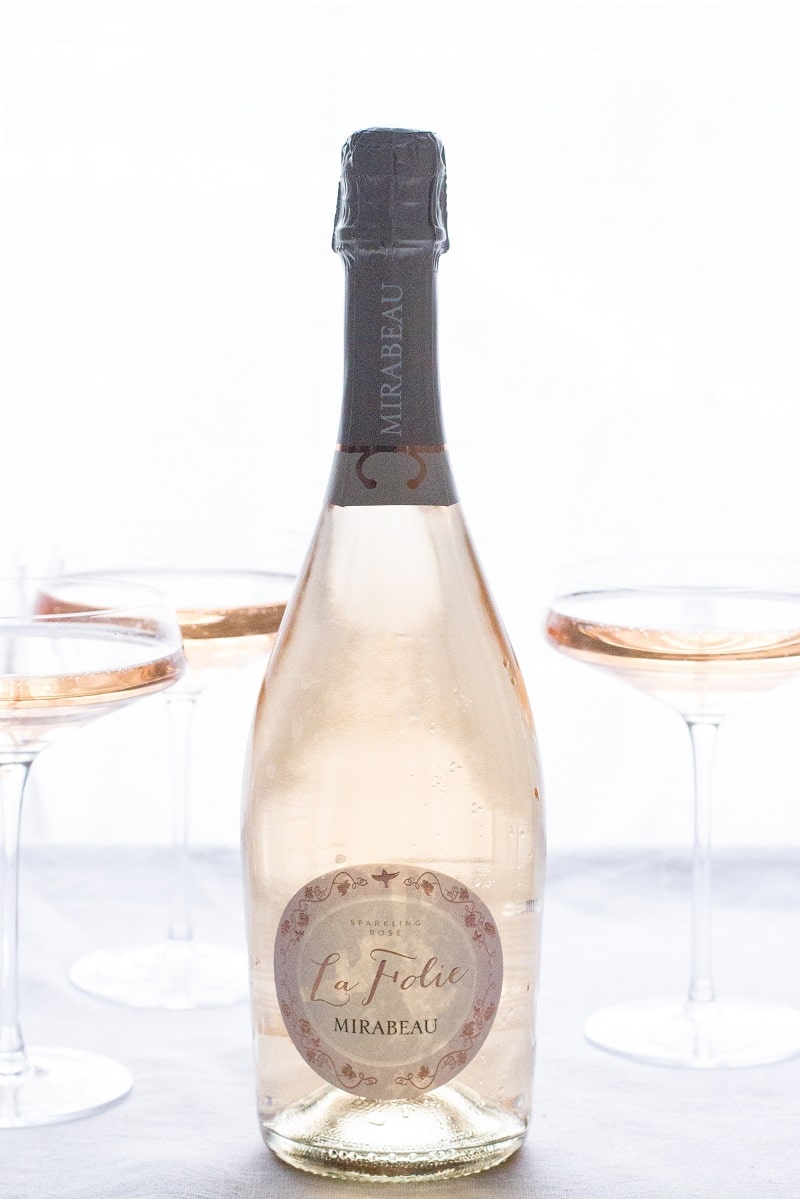 How many people are on the team now?
We have grown quite rapidly over the last couple of years and there are 20 of us now. I am so proud to say that we have found some incredible talent to join us and to take this business to a new level of customer focus and creativity.
How is Mirabeau rosé regarded now by the wine world?
I would like to think well. We have always gone the extra mile for everything and everyone. No lazy choices and that has sometimes been very hard and thrown us back. But ultimately it always pays to do the right thing, even if it is a harder and less profitable path. I also spend a lot of time helping out the Wines of Provence, which is a regional body helping everyone market their wines better. I believe in collective power and responsibility and we have always been keen to give back.
Can you tell us about the terroir?
Our wines do express their origins quite significantly, even if the hand of the wine maker is also very important. Our 'Classic' rosé has a more dense and fruit-forward persona, which is more typical of vineyards in the richer earth of the centre of the Var area. Our 'Pure' rosé is more typical of the higher altitude, poorer soils, that produce a paler and more austere style. Since rosé from Provence is always a blend, there is of course more of a chance to play with different terroir expressions and create a nice balance.
What is it you personally love about rosé, as opposed to the more ubiquitous red and white wines?
We personally adored rosé and found we drunk it whenever we could. It's such a versatile wine: aromatic yet dry and it goes so well with food. Both of us were total converts and we saw how others loved it too when we brought them a bottle. It convinced us that this style of wine had real future and was crying out to be distributed more widely and win over new audiences. The rosé revolution has proved us right and it is one of the few categories in wine that is growing.
Which is your personal favourite out of your range and why?
This is impossible to answer, much like if you asked me who is my favourite child. I change my opinion depending on the circumstances and vintage. This year I feel like our 'Classic' has some real magic dust and it has just won 'best rosé from France' at Mundus Vini, so I will give it a little plug here!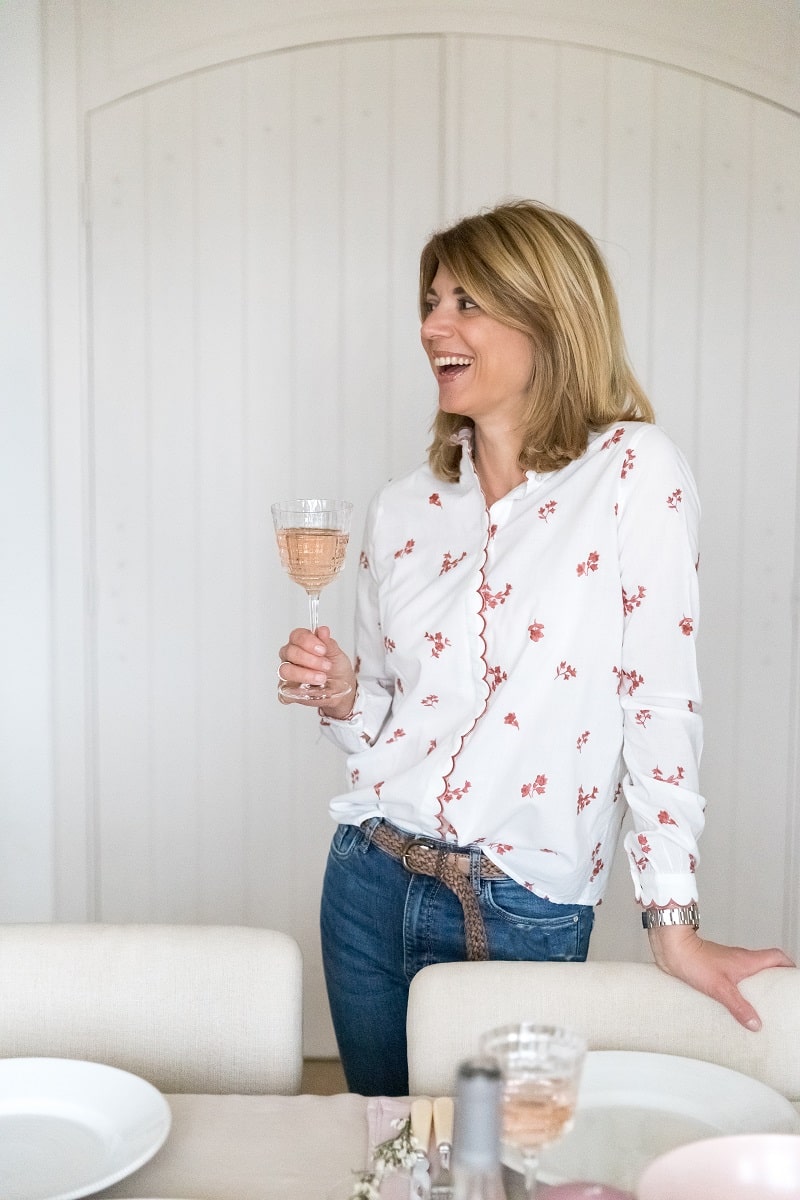 You are on the board of Wines of Provence – what does your role involve?
I am proudly on the board and one of only two women. I work particularly on the communications and export strategy of our common pool of money (we all pay a percentage of our wine output into a common fund). I take this work very seriously as it also really helps the smaller producers who have their hands full in the vineyards. I probably spend two to three days a months in meetings, so it is quite time-consuming, but it is great to see how the brand of the region has moved on and modernised in the last few years.
When you look back to your first day in France, did you ever dream you would be so successful?
Not at all. This has been a long journey and while we were always ambitious, all we could see was the next peak. And it is very hard to feel success when you are inside of your business, hard at work. Stephen and I are not mutual on-the-back patters and just try and do the best we can.
You're very inventive in your approach – tell us more about your vegan wine and wine in a can.
We are very customer-focused and since I am a rather typical consumer I am also aware of trends that I believe to be important and lasting. Wine in a can is an obvious trend as it is lighter, more recyclable and there are lots of places with a no-glass policy. Rosé also lends itself to be drunk from a can as it is aromatic and fun in terms of flavour profile. You would enjoy red wine from a can a lot less, I dare say. Most of our wines are now vegan and this is also a lasting trend. If you can make it well without dairy-derived proteins, why not do it?
What inspired you to make a gin?
We had the gin in our heads for a while, but the real impetus came when we partially de-alcoholised our 'Forever Summer' wine to make a lighter style of rosé and harvested some delicious alcohol with a whiff of rosé in the process. We then worked on a delicious, rare set of botanicals, mostly local to our beautiful Riviera home, to come up with an interesting pink gin that was unlike all the others.
What kind of botanicals do you use and what flavours and aromas should people expect from it?
We used some amazing accent botanicals such as rose petals, lemons from famous Menton, lavender, rosemary, angelica root and thyme, as well as Mediterranean juniper. The result is a pretty style, but it's a proper dry gin, unlike the sickly sweet and overly fruity pink gins you have on the market. It has a lovely balance between floral botanicals and the more earthy garrigue herbs, with some added roundness from 13% of our 'Classic' rosé as well.
How is it best served and is there a particular tonic water you'd recommend to go with it?
We really love the Fever-Tree Aromatic Tonic as it has a bitter profile and is a beautiful pink. Add a slice of lemon and stir with a twig of rosemary for a real taste of the South of France in a glass. You can also make a delicious cocktail with some fresh pink grapefruit juice and topped up with some 'La Folie' – the sparkling pink in our range.
After 10 years and an enormous amount of success, what do you see the next 10 years having in store for Mirabeau?
The short answer is a lot! We are engaging in a big project to organise our wine estate alongside regenerative agriculture practice and looking forward to producing a small organic estate wine in the near future. The current Mirabeau range will be marketed in many new places and we have some really great and dedicated sales directors in place to make that happen. There are some lovely new product developments in the pipeline and we look forward to working with many cooks and lifestyle influencers on bringing the life and cuisine of Provence to a bigger audience. But most of all we look forward to waking up in the place we all love so much as a family and to carry on doing a fabulous job for the people we value the most − our customers.