To celebrate its 200th anniversary, Calvados house Père Magloire is offering our lucky readers the chance to win a very special 200-year anniversary edition bottle of XO. Plus two runners up will each win a bottle of VSOP.
Père Magloire XO 200, is a singular edition created to celebrate the orchards of Normandy, a special blend which pays homage to the label's illustrious history.
It all began in the late 2010s when Père Magloire's Cellar Master Jean-Luc Fossey bought a number of barrels with different grains and bousinages and decided to use in them an eau-de-vie that he hoped would become the anniversary edition more than a decade later. To add a truly exceptional flourish, he placed part of the juices that make up XO 200 in barrels of Norman oak from the Camembert forest, a finish still unheard of in the world of spirits! Finally, some of the oldest Calvados in the cellar, notably a 50-year-old, completed this incredible palette. Thus, after ten years of work, Père Magloire XO 200 was born, the expression of 200 years of know-how.
To create truly stunning artwork worthy of the occasion, Père Magloire chose Toqué Frères, whose design catches the eye with humour and wordplay, and an old-fashioned aesthetic.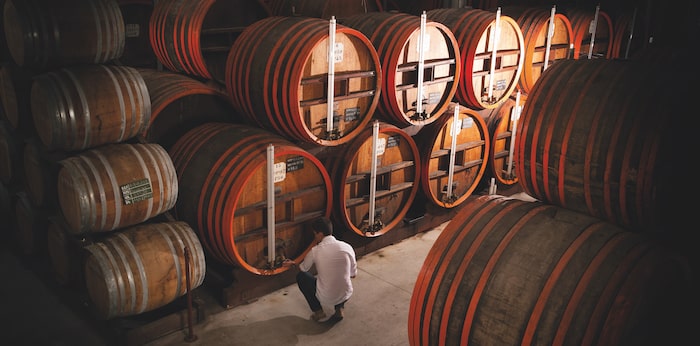 HISTORY
The history of Père Magloire, in the lush green hills of Normandy, began in 1821, when another Nor-man icon was born: Gustave Flaubert. Its name was inspired by Dominique Magloire, an innkeeper from Cagny, between Caen and Paris, who was known for offering a remarkable Calvados, which he even served to his Vallée d'Auge chickens in order to help their digestion! It is said that he identified himself so much with the Calvados bearing his name that he served it exclusively to passing travellers. He promoted Père Magloire in his popular inn, which helped make it the most important brand of Calvados in France.
TERROIR
The Pays d'Auge extends over three departments: Calvados, Eure and Orne. Spoiled by nature, this territory enjoys a climate tempered by the warm currents of the Gulf-Stream and the winds that gust through its orchards. In these orchards that are dotted across the region, we find a great diversity of apples, made up of four families of flavours: sweet, bitter-sweet, bitter and sour. It is the combination of these unique apples, which can only come from the Calvados appellation, that gives Père Magloire its unique character.
HOW IT IS MADE
Each cuvée is made up of three quarters of bitter and sweet apples, and one quarter of sweet and tart apples. Placed in large vats, the apples begin their metamorphosis. After about six weeks, all the sugar is gone, transformed into alcohol. It's all natural, with nothing added!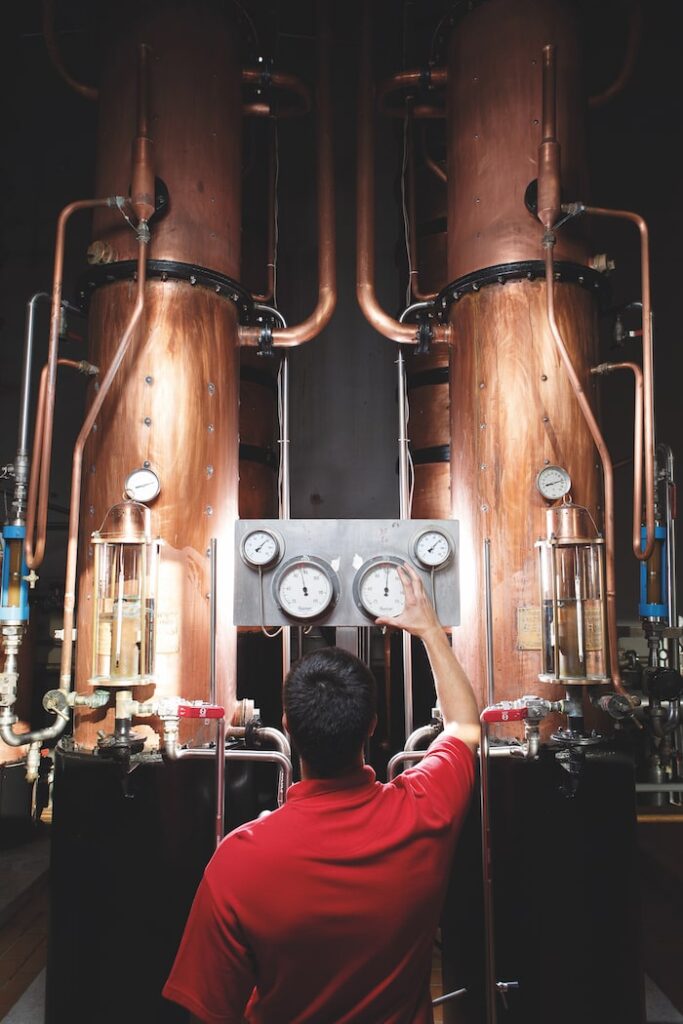 TASTING NOTES
The XO 200 has a bright amber colour and is round and fruity on the nose with hints of vanilla. On the palate, you will taste fresh apple, notes of heather, dried fruits, prunes, grapes, and a touch of lightly roasted hazelnuts; and of course, it has an exceptional length. The VSOP is golden brown in colour with apple blossom, jasmine, white rose and apricot on the nose. It exudes flavours of honey, vanilla, butterscotch, hazelnut and almond with a finish of candied apple and cinnamon.
NATIONAL CALVADOS WEEK
This celebration of all things Calvados returns from October 18-24 to mark the annual apple harvest in Normandy. Bars, retailers and restaurants throughout the UK will be taking part with cocktail specials, drinks menus, pairings and tastings, competitions and more.
COMPETITION DETAILS
FIRST PRIZE
❋ The winner will receive a special Père Magloire 200-year anniversary edition bottle of XO (worth £86).
SECOND PRIZE
❋ Two runners up will receive one bottle each of Père Magloire VSOP (worth £36).
ENTER BELOW
Win a Bottle of XO 200 Calvados from Père Magloire Worth £86
Terms & Conditions
Employees (and their relatives) of France Media Group are not eligible to enter. The judge's decision is final and no correspondence will be entered into. The competition closes on November 30th 2021. Once contacted, winners have one week to claim their prize. In the event that a prize cannot be supplied, no liability will attach to France Media Group.
From France Today Magazine