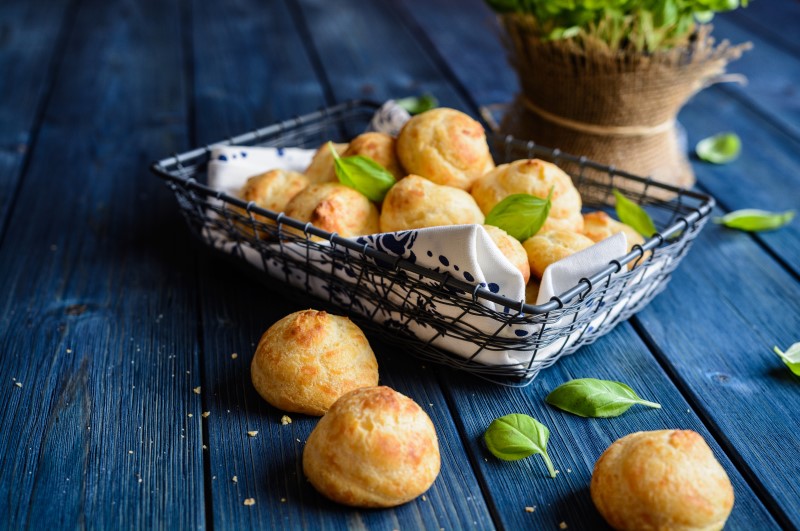 Gill Harris tries her hand at making these Comté cheese puffs that she's been hankering after ever since a visit to Dijon…
These are so much fun to make! Traditionally I've always been terrified of French pastry making of any sort – surely it's too tricky for the likes of me?
Well M Diop's recipe is an absolute winner and will have you filling in your Great British Bake-off application form in no time. Trust me.
Of course, buy the correct ingredients (no cheating) and measure very carefully – I bought new scales especially (any excuse for shopping!).
As the mixture comes to the boil in the pan and you dollop your flour in, stir like crazy and you will get a nice gloopy dough. I messed up and added the cheese before the eggs (oops!) but I think it was a blessing in disguise, because I was worried about scrambling the eggs. My error allowed the dough to cool enough to prevent this happening.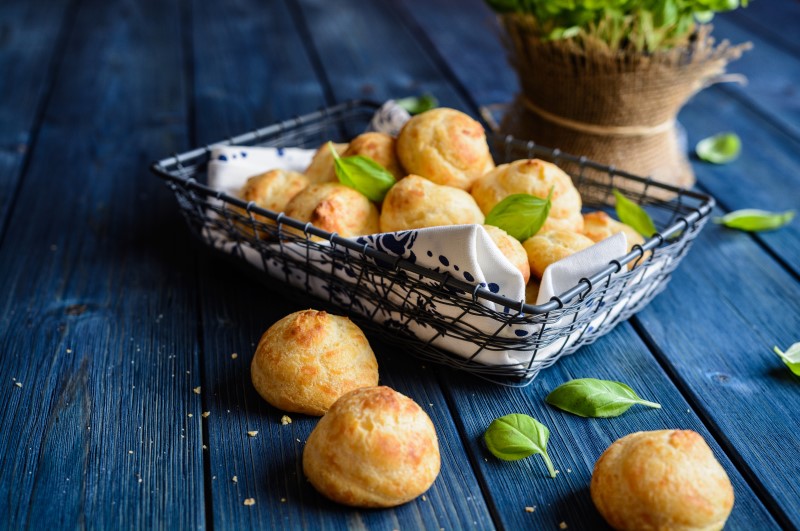 You end up with a gloriously spongey dough (even hours later when it had cooled enough to freeze – yes, you can! – it was still super springy to the touch).
Note – the recipe doesn't specify but I used medium-sized eggs and that seemed to be perfect.
Top tip – do use a piping bag rather than trying to spoon the mixture. It's so sticky it's impossible to make delicate little mouth-sized morsels with a spoon. Mine ended up looking like bread rolls, although they still tasted divine, delicately bronzed on the outside, and moistly spongey on the inside.
Warning – this recipe makes about 300! So cut down on the measurements or cut it into batches to freeze for the future. The dough will last three months in the freezer or three days in the fridge.
HAVE YOU TRIED ONE OF OUR RECIPES?
Let us know how you got on by email – and don't forget to send us pictures of your efforts!