The devastating effect the loss of industry has on a community has manifold repercussions, a common one being an increase in alcohol consumption. And the good folk of Pas-de-Calais, having witnessed the demise of their once flourishing coal-mining industry, certainly reached for the bottle – but in a different way.
Entrepreneurial types had a hunch that the abandoned slag heaps might make extremely fertile vineyards and began planting Chardonnay… or Charbonnay (a pun on charbon, the French for coal), as it has become known. It all began with Olivier Pucek and Henri Jammet who, in 2013, took a gamble on growing vines in Haillicourt, near Béthune.
Of course, it wasn't all plain sailing. New European regulations introduced in 2016, prohibit the marketing of wines outside the recognised wine regions. Happily, the new winemakers were undeterred and forged ahead with their experiment.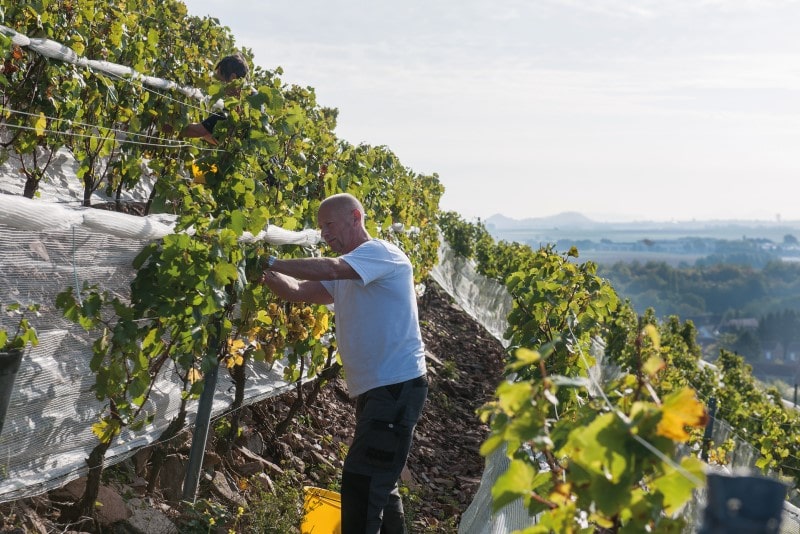 Today, the invention is one of the proud boasts of the region. The Béthune-Bruay tourism board says the Charbonnay explosion has given a new face to the past – "a greener face, which invites us to party and pleasure on these ancient places of sweat and hard work".
But the question on everyone's lips is: what does this, the newest of France's wines, taste like? Pucek describes Charbonnay as "scented and very buttery… and not acidic, despite the climate".
But don't take his word for it. Pucek's success made such an impression there are, to date, around a dozen or so winemakers producing wine over a 16ha area. Their first harvest is expected in 2023, so be sure to try it for yourself.
Find out about visiting the slagheap vineyards and tasting the wine at tourisme-bethune-bruay.fr
Taken from our sister magazine France Today