Nicola Venning enjoys a taste of Corsica's Fleur de Maquis
Fleur de Maquis (Flower of the Maquis) might sound like an expensive perfume but it is, in fact, a creamy ewe's cheese made in Corsica.  The fresh semi-soft cheese has all the aroma and appeal of a delicate scent. Only, of course, you can eat it.   
Also known, rather romantically, as Brin D'Amour or "a breath of love", it is rolled in the aromatic plants which traditionally grew on the Maquis – the scrublands – of the French island. Small rounds are covered in a heady mixture of rosemary, juniper and thyme, and sometimes fennel seeds and fresh sweet chillies. The compact herby rind gradually infuses the cheese which has a melt-in-the-mouth texture and sweet, nutty taste. As it ages, Fleur de Maquis becomes softer and imbibes its savoury herby coating. And of course, it is absolutely dreamy to eat.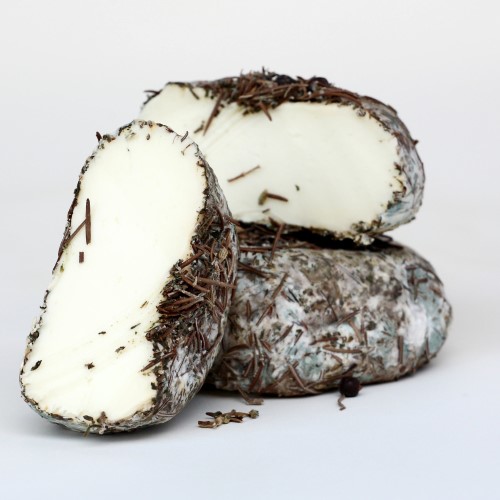 Unless you happen to be in Corsica, discovering such relatively unknown gems can be tricky. One nifty short cut is to buy online via a good cheesemonger such as La Fromagerie or Paxton & Whitfield; both are based in London and have online shops.
Pair with a good wine such as a Bandol Rosé. This is made with the Mourvèdre grape and has a slightly smoky, gamey flavour which matches the herbs very well. If you prefer something a little lighter, try the Domaine de Triennes Rosé from Provence. This has a fresh acidity which cuts through the rich flavours. The slightly savoury herbal finish will also compliment the flavours of the cheese very well. The wines can be bought from Berry Bros & Rudd, based in St James's London who also sell online and deliver.