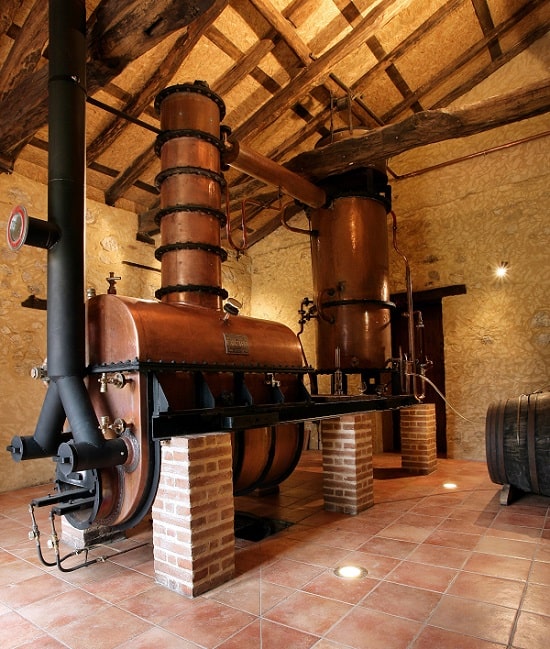 Jérôme Castledine, of acclaimed craft Armagnac distillery Baron de Sigognac, at Château de Bordeneuve in the heart of the Gers, shares a slice of life direct from the domaine, where they've lit the flame under their copper stills in which this year's bumper crop of grapes will be distilled
Always a delightful period at Château de Bordeneuve, made all the merrier this year thanks to a bumper crop of exceptional quality grapes, mid-autumn marks the 'lighting of the Armagnac flame', the commencement of the Armagnac distillation period and a great Gascony excuse for multitudinous fiestas!
As from October 15, the flame was officially lit under copper stills throughout the Armagnac region. Although estate-based alembic stills are, sadly, increasingly uncommon in Armagnac, we at Baron de Sigognac, are proud to figure among those loyal musketeers who steadfastly mount defiant regional resistance by continuing to distill the grapes grown and harvested on the estate at Domaine de Bordeneuve, in our own still.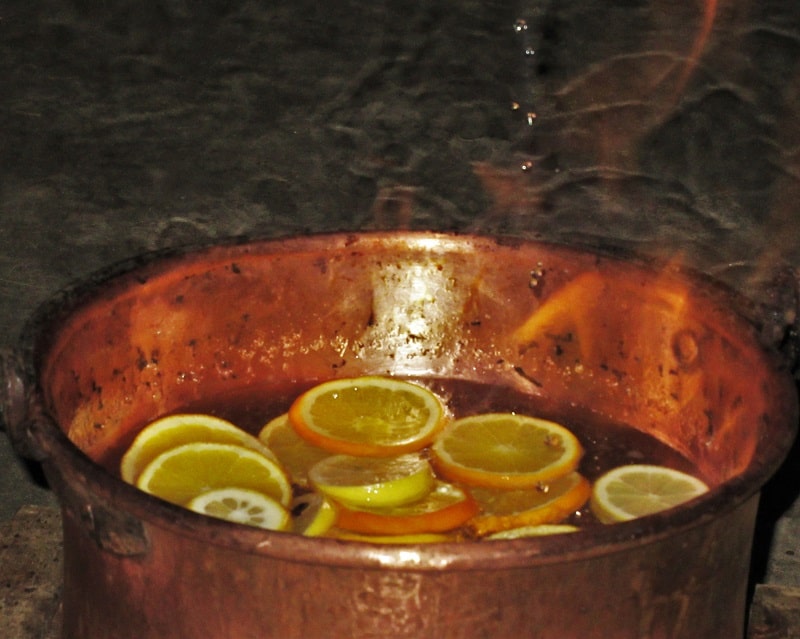 Said resident copper still, fast approaching his 100th birthday, is a grumpy old soul who does not take too kindly to being awoken from his slumber at the end of October each year. However, once we have him warmed up and provide him with sustenance, he burbles along happily, distilling fermented grape juice into wondrous white Armagnac, or 'La Blanche' as it is officially known.
As with all distillates, the fresh Armagnac is both clear and colourless as it trickles from the serpentine pipes that deliver condensing vapours into liquid form. The rich golden hues and deep amber-mahogany colours will come later, as the young Armagnac reposes in hand-fashioned French oak barrels, gently maturing over the many decades spent in our medieval cellars at Château de Bordeneuve.
The flavours and aromas, however, are already present, albeit in their vitally exuberant, fledgling forms. The air in our still room is heady with these gratifyingly grapey vapours, tropical from the radiated heat emanating from the still and, as the copious quality controls (de rigueur, naturally), will testify, taxis or Shanks's pony are very much the order of the day (or night, as the copper boils 24/7 for the duration!).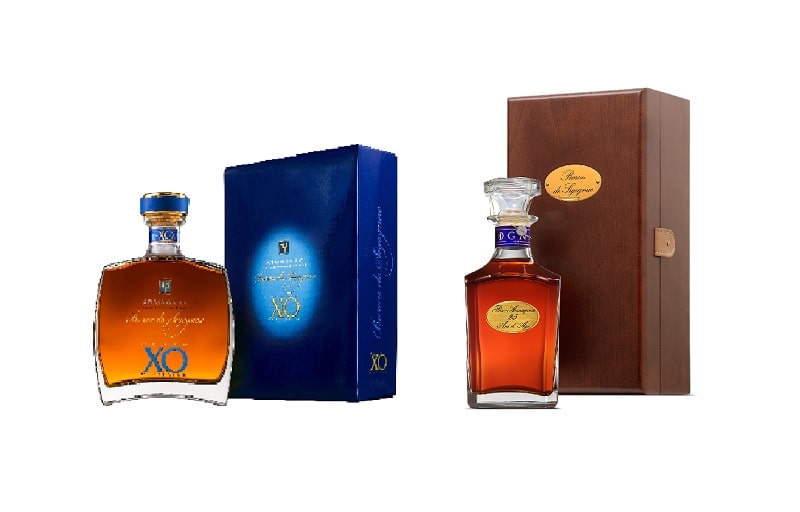 Despite the evident joy visible on our faces throughout this period, the distillation process is, nonetheless, a scientific artform expressing fraction points and ecological and economic heat-exchanges (wine cools vapours, vapours heat wine), and the Master-Distiller's heavy obligations are those of constant and minute attention to detail, omnipresence and reactivity, under-pinned by innate and indispensable savoir-faire.
We tend the alembic still around the clock, in shifts of eight hours, forever tweaking, measuring, scrutinising, adjusting and tasting. It is a true labour of love, demanding a specific skill set, which can only be handed down or acquired over many years of apprenticeship. The joy is genuine but so is the burden of responsibility!
That said, it is most assuredly a time of celebration and the chance to witness the liquid fruits of a year's hard agricultural labour welling forth from the still as fresh eau-de-vie never ceases to be a source of pure wonderment and child-like excitement: Château de Bordeneuve and Baron de Sigognac in their nascent expressions.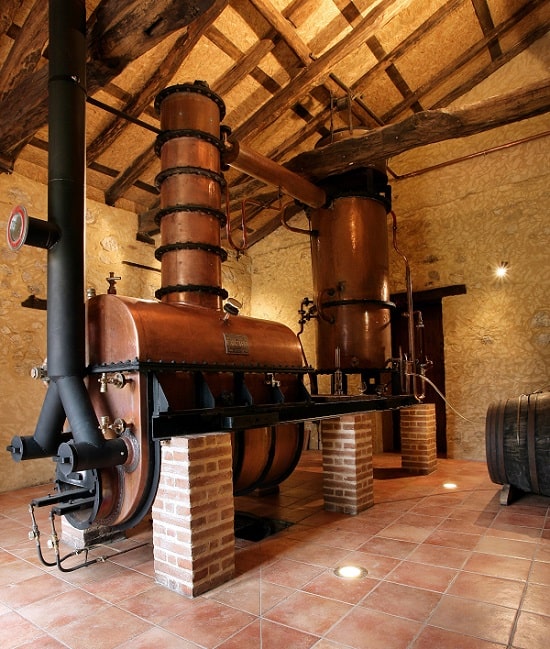 The many celebrations, although socially-distanced this year, are simple, genuine and replete with good-natured bonhomie: crusty loaves warmed on the furnace top, bowlfuls of home-made duck rillettes, farm-churned butter, duck confit and seasonal salads, all washed down with local Gascony wines, followed by apple croustade (yet another regional delicacy) and of course, freshly distilled white Armagnac, flambéed in an old copper pot where it is blended with secret spices, sugar syrup and a plethora of sliced citrus fruits, aka 'Le Brûlot Gascon'.
Amazing Armagnac, Divine Distillation, Glorious Gascony – that's life right now at Château de Bordeneuve!