Jérôme Castledine, commercial and communications director of Bordeneuve Châteaux & Collections, gives us a whistle-stop tour of France's finest eaux-de-vie.
As we saw in the Baron's previous blog, the subject of noble French eau-de-vie is not as complicated as one might, at first, anticipate. What it does have, totally to its credit (and to the consumer's advantage), is choice. So, what to choose for your first sojourn into the fabulous French world of beautiful brandies?
The inveterate whisk(e)y tippler, looking to broaden horizons, might like to try their hand at a snifter of Armagnac: the rich, fruit-driven aromas and earthy flavour profiles make it the natural selection for lovers of peaty perfection. The same goes for those partial to a grapey glass of vino.
Those who favour less pronounced spirits, obtained by multiple distillation, such as vodka, as well as the 'and coke' lover, would most definitely feel at home with an introduction to Cognac for their first French foray.
Botanically-oriented adventurers, cider consumers and serious 'scrumpyists' will find their palate suitably entertained by an initial, appley flavour trip to Calvados country.
OK, so now that we have some broad, proclivity-based tendencies (not written in stone, I hasten to add, but a decent guideline nonetheless), the question is now: which quality to try first? As with any first contact, the recommended approach is one of the tiny steps, which, in terms of French eau-de-vie, translates to trying the younger, lighter blends to start with.
For Armagnac and Cognac, these are the VS and VSOP blends with a minimum age of two and four years oak barrel ageing respectively. Light, fruity and clean but with sufficient typicity, these will give you more than a good idea of inherent characteristics whilst also offering the flexibility to grace your home cocktail cabinet or warm up your culinary creations. A smooth and fruity Baron de Sigognac Armagnac VS Signature or a velvety Gaston de Casteljac Cognac VSOP would fit the bill very nicely.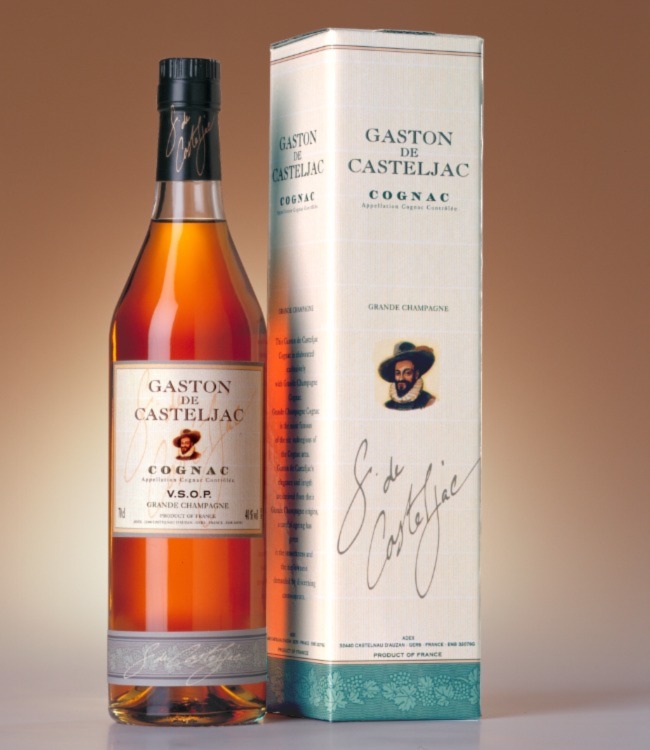 For Calvados, the Baron's recommendation would be a Charles de Granville Fine (three years under oak), or a VSOP Réserve (four years minimum). Both of these have enough freshly-fallen apple flavour to keep even Sir Isaac Newton happy!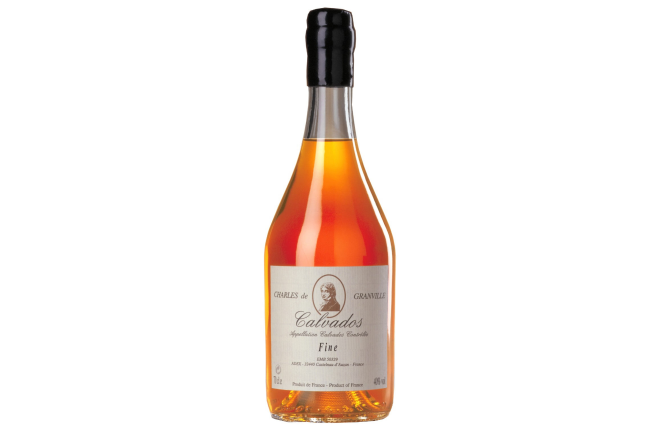 These younger blends show immense adaptability and will make your introduction, whether neat, cocktailed, macerated or flambéed, a moment of pure pleasure.
As we move further along the length of barrel-ageing of French eau-de-vie, from seven to 20 years under oak, the flavours and aromas gain in complexity and depth and the specificities for which they are renowned, become more pronounced: exotic fruits, cinnamon and chocolate notes delight the nose whilst gentle spicing, candied citrus fruits and stewed plums tantalise the pallet for Armagnac and Cognac; apricots, apple pie, baking spices and confectionery make their appearance in Calvados.
You are now well on your way to becoming a budding connoisseur and might, at this juncture, wish to consider the wealth of different vintages available. A good place to start is with your year of birth; extremely affordable if you are in your 20s and 30s, obviously a little more of an outlay should you be sailing through your 60s and 70s! However, the choice of vintages is, ultimately, very much one of personal taste. There are no 'bad' vintages, as occurs in certain years with wine, thanks to the nature of the distillation process which completely removes all impurities and ensures strictly no presence of sulphites (the headache compound).
No other spirits available on the market enjoy such a wealth of blends and vintages, as is found with noble French eau-de-vie. Armagnac, in particular, can boast of over 200 years of vintages currently available and they really are nowhere near as expensive as you might expect, compared to older blends of other, more widely known, alcohols.
With the festive season well on its way, it is, perhaps, time to think of your snifter, your cocktails, your kitchen or your loved ones and put your new-found French eau-de-vie knowledge to use with a few choice purchases. You will not be disappointed – the Baron de Sigognac guarantees it!