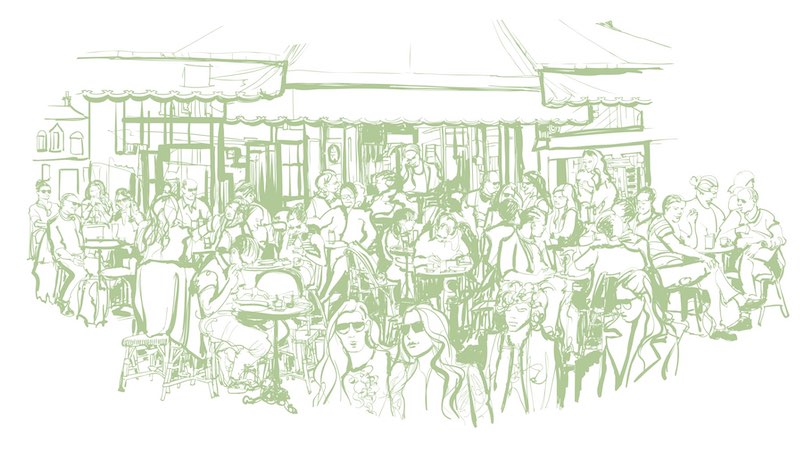 There can be few things more quintessentially Parisian than a traditional café – but with establishments closing at an alarming rate, there are growing calls to give this iconic institution greater protection
When most people think of Paris, one of the first things that comes to mind is the image of the classic café, complete with colourful awning, cosy terrace and rows of rattan chairs. Sitting down with a café crème, a chocolat chaud or a glass of vin rouge and watching the world go by is almost a Parisian rite of passage.
Certainly, it's hard to think of anything else that is as much a part of the capital's cultural heritage. An institution in the city for centuries, coffee houses started appearing in the 1600s, when this exotic elixir was first imported. Before long, these new cafés had grown into important neighbourhood hubs – places to chat about the news of the day, to meet with friends and discuss politics. Later, the iconic establishments on the Left Bank, such as Les Deux Magots and the Café de Flore, would famously become a focal point for writers, artists and intellectuals.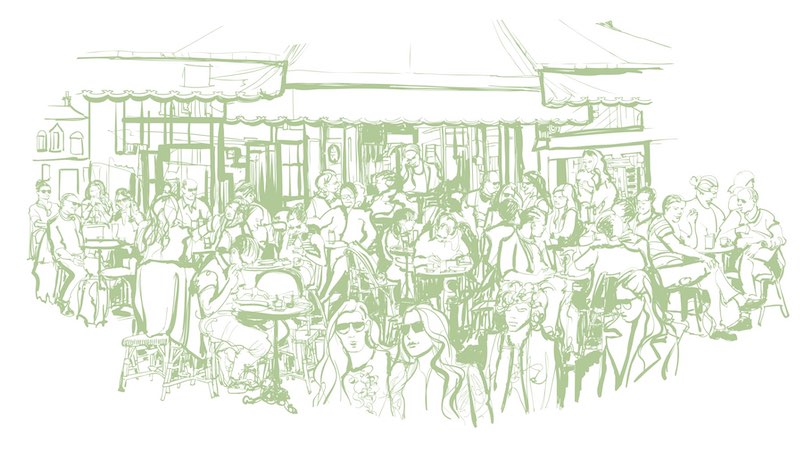 A HOME FROM HOME
Today, in a city where most people live in small apartments, the traditional Paris café is almost like an extension of the home. Unpretentious, affordable and welcoming, these establishments are a gathering place for people from all walks of life – from authors and artists to businesspeople and tradesmen, from students and intellectuals to the unemployed and the retired.
As such, they are also a vital part of the local community. "Cafés and bistros are the very identity of France," says Éric Giroud, director of the city's oldest café, Le Procope, founded in 1686 – and once frequented by everyone from Voltaire and Rousseau to Chopin. "They are an integral part of our heritage and our culture. Simple, convivial places that are accessible to everyone. Places where we talk; places where we meet to have a good time.
"It's the small tables next to each other that allow you to start conversations with your neighbours. It's the atmosphere. It's the sound of voices. It's the rumble of the coffee machine. It's the waiter, dressed in his black vest, white shirt, black tie and big white apron. It's the half pint of beer that is served at the counter. It's the conviviality, the joy and the enthusiasm…"
BID FOR UNESCO STATUS
Despite the perennial appeal of the traditional Paris café, all is not well. In fact, establishments have been closing at an alarming rate. According to some sources, the number of cafés in the French capital has dwindled from more than 40,000 in the late 1800s to around just 7,000 today – possibly even fewer – with more putting the key under the door every month.
So what are the reasons for this? While it's true that the best ones remain just as packed as ever, it seems that rising rents, high taxes and unchecked gentrification are making it harder for traditional cafés to make ends meet. Then there is the growth of more trend-led outlets – with Brooklyn and Aussie-style coffee shops especially in vogue just now – and that's not to mention the competition from the all-powerful chains.
Perhaps it's no surprise then that a high-profile campaign is now underway for UNESCO to award cultural heritage status to both the city's café terraces and its bistros, in a bid to afford them greater protection. Led by well-known restaurateur Alain Fontaine and a specially-created association, the aim is to highlight the role of cafés and bistros in bringing people together, across all cultures, as well as their contribution to intellectual and artistic life. "The city's cafés, bistros and terraces of Paris are threatened and need to be protected," says the group. "At these places, you will find all the social categories, all the generations, all the different origins, without any being discriminated against. All consume the same coffee together, share the same zinc counter, discuss the news of the day around the same newspaper…
"To defend and safeguard these popular and cultural places, we have the ambitious aim to include them in the Intangible Cultural Heritage of UNESCO. That's why we have created this association."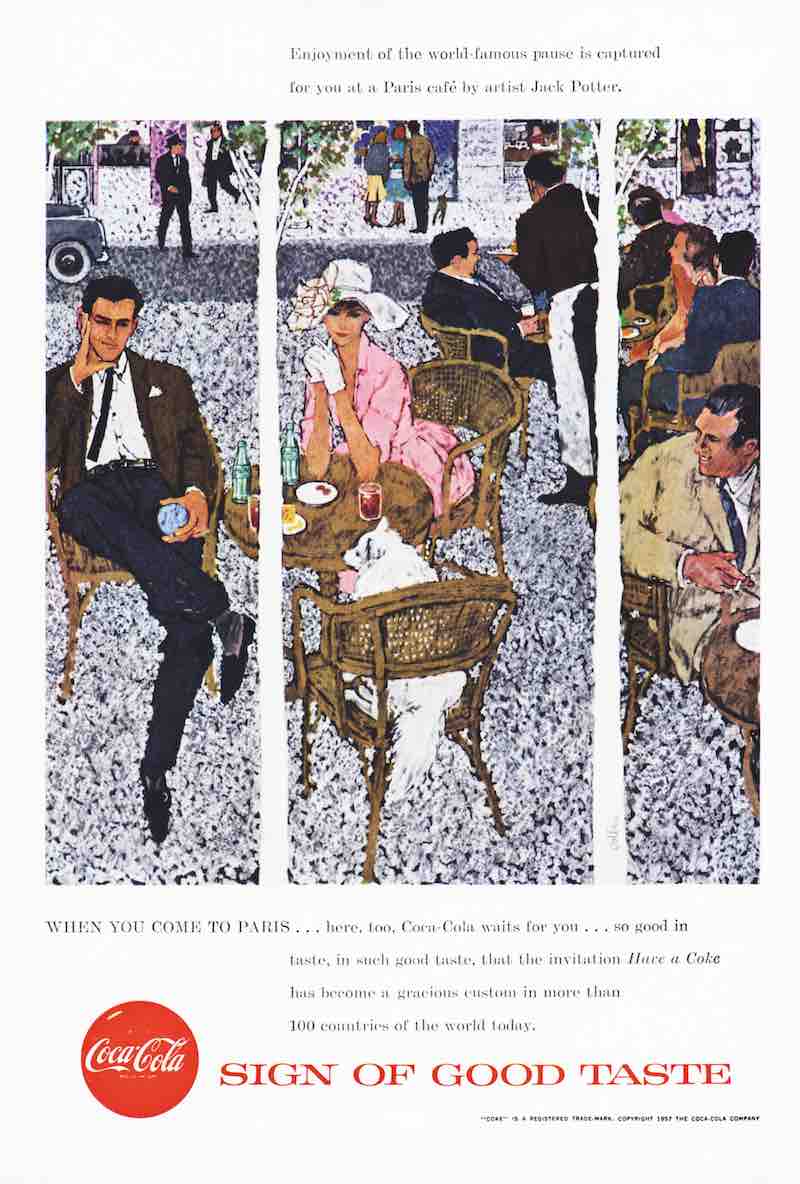 ONLINE CAMPAIGN
While the UNESCO campaign is aimed at getting the highest level of protection for cafés and bistros, there has also been a strong groundswell of support at a local level. For example, just a few weeks ago, a new community project was launched, Save the Paris Café, with the aim to raise awareness of the local café in everyday Parisian life.
Founded by long-time resident, writer and urban campaigner Lisa Anselmo, the idea behind the project is to celebrate all that is special about café culture – through photos, illustrations and written tributes – on a dedicated website. In addition, activists will list some of the best neighbourhood cafés, highlighting the challenges faced by owners and encouraging the government to off er more support, preserve this fast-waning heritage and help them thrive.
"Everyone loves Paris cafés – people who live in Paris, people who visit Paris and even people who dream of visiting Paris," says Lisa, author of the best-selling book, My (Part-Time) Paris Life. "But in the last few years, we've seen long-standing local cafés suddenly closing, all over town, and it seems to have escalated recently, particularly in trendy or gentrifying neighbourhoods. Even as popular as cafés still are, they're still closing, and that's troubling.
"It seems unthinkable that café culture, which is synonymous with Paris and France, might be disappearing. So, I felt it was time to start a conversation about this, and wanted to create a space where people could come together to celebrate the cafés of Paris. We already have some very high-profile writers on board, such as David Downie, Amy Thomas and Janice MacLeod, which I think shows the importance of the movement."
BETTER STANDARDS
Looking to the future, the site will also highlight some of the ways that cafés can remain relevant in the years ahead. For example, by skipping the 'Brooklynised' renovation and simply serving better coffee – something that, with the best will in the world, the old-fashioned cafés are not always renowned for. Also, in a bid to save costs, some outlets have resorted to serving frozen or even microwaved food – whereas, as Lisa points out, fresh, simple fare will always be a draw.
With all that in mind, the website will showcase some of the success stories across the capital – like that of café connoisseur Xavier Denamur who owns a cluster of iconic outlets in the Marais, such as Les Philosophes. Something of a celebrity in the café world, he has been a great proponent of preserving all that's best about old-fashioned establishments – not least the unique 19th-century bar at his café Au Petit Fer à Cheval – while also staying relevant by serving high-quality coffee, organic food and good wine.
"If there's a problem with Paris cafés, it's that so many of them serve pre-prepared meals now," says Xavier, who has also been campaigning for a new labelling system on menus to show which items are made on the premises. "Here, we serve fresh, organic food and every dish is made to order. We also source from the very best farms, with excellent animal welfare, and where I know all the farmers personally.
"In addition, we are sensitive to the needs of the planet, and don't use paper or plastic, so everything in our cafés is authentic. Furthermore, we place great value on our staff, many of whom have been with us for years, and we treat all our customers the same – whether a celebrity, a politician, a regular or a tourist. As such, many of them have been coming since the start. Some people say it's the end of the café in Paris, but that's not true. There is no doubt that it's very hard work, but if you provide good food, good value and a warm welcome, there is every chance to make it a success."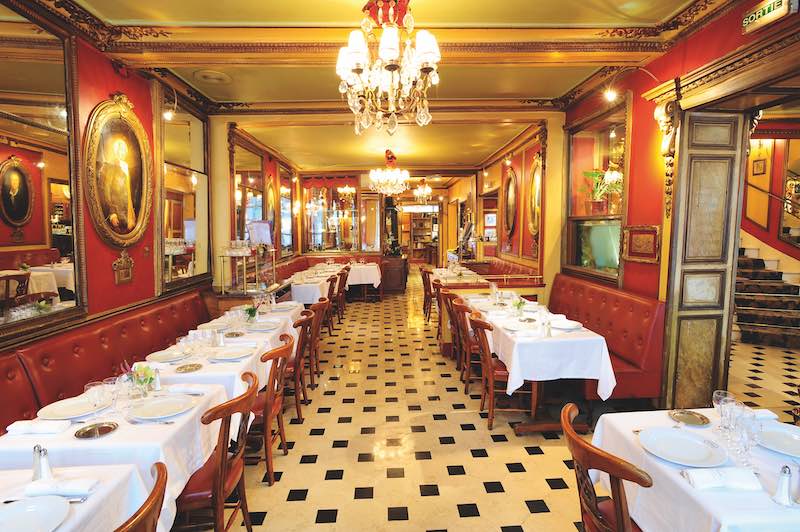 PLAY YOUR PART
It seems that there is hope for the traditional Paris café – if just a few small tweaks can be made, such as better coffee and simple, fresh food, and some more safeguards put in place to help small, independent establishments. Perhaps, as visitors, we can also do our bit by making an effort to visit some of the older, traditional institutions; rather than the modern 'hipster' joints, or (heaven forbid) a chain.
"The cafés and bistros of Paris are an integral part of its soul," concludes Véronique Potelet Anty at the Paris tourist office. "While it is true that their number is decreasing, the fact remains that most manage to resist the changing fashions whilst also embracing new dynamics. These establishments symbolise for many of our visitors the quality of Parisian life almost as much as the heritage and culture."
For more information on the UNESCO campaign, see bistrotsetterrassesdeparis.org.
For more on the Save the Paris Café initiative, visit savethepariscafe.com.