Bivalve mollusc aficionados, rejoice! The wild native oyster season began on September 1 and so now is the perfect time to indulge in une douzaine of plump, moreish oysters. What could make it even more perfect? A drop of fine wine, that's what! Pop one of these fantastic wines in the fridge and start shucking…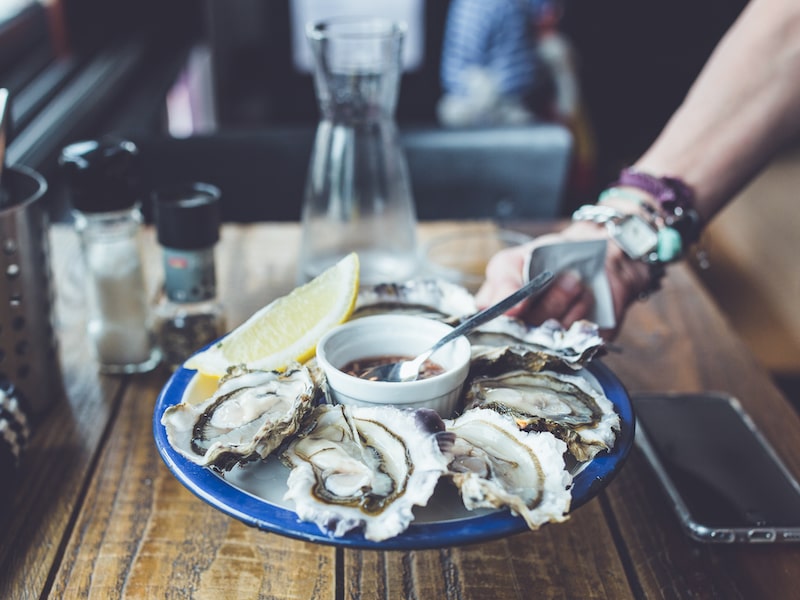 ORMARINE VILLEMARIN PICPOUL DE PINET 2020
Elegantly zingy, with nuances of peach and apple, this is a thoroughly grown-up wine. There's a flourish of citrus and the gentlest touch of salinity from the nearby Mediterranean, which makes it the perfect accompaniment to a plate of fresh oysters.
LA BELLE ANGÈLE SAUVIGNON BLANC 2020
Named after the muse of many Impressionist painters, this perky little Vin de France has bags of personality and explodes in the mouth with an uproarious tang of gooseberries. Made from 100% Sauvignon blanc, it's the perfect riposte to the velvet creaminess of oysters. If you're in the UK, keep your eyes peeled at Majestic: this is soon to be the first ever bag-in-box white wine available at the chain as part of their new BIB range.
LA MAISON DU CRÉMANT PRESTIGE BRUT
Made by respected Burgundian producer François Martenot, this Crémant de Bourgogne is a blend of Chardonnay, Pinot Noir, Gamay and Aligoté. More subtle than champagne, this stylish fizz is heavenly on the palate, with its notes of orange blossom and fresh brioche. No wonder it was in Decanter's Top 25 Crémants with 91/100 points.