Online food shopping just got a whole lot more delectable with the launch of Halle de Chefs, a website described by its creators as 'a village market square', bringing together the finest foodie delights from producers in the south-west of France.
It showcases about 500 products from about 30 carefully selected producers – think organic oyster rillettes, caviar butter from Neuvic, confit de Sauternes wine, monkfish liver candied with organic extra virgin olive oil, dubbed by its makers Maison Ambroisie the 'foie gras of the sea'. You get the idea – it's everything you've ever dreamed of plus a whole lot more you didn't even know existed. Then of course there is a heavenly selection of cheeses, oils, mushrooms and truffles…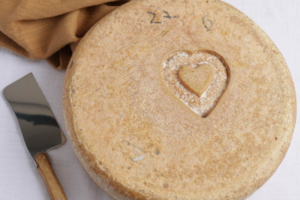 The site also has a magazine section where it highlights some of its producers, all of them passionate about their chosen area of expertise, so you can learn more about how and where the products are made. The website declares: "Our main mission is to support these passionate chefs and producers. We believe that to appreciate a product at its true value it is also important to know the man and woman behind it: their know-how, their perception."
Among them is Vincent Piolé, a Charente poultry farmer, who is the last person left raising Barbezieux hens, a slow-growing Charentais breed which fell out of favour in the years after the Second World War when the industry wanted faster-growing birds to keep up with demand.
Halle des Chefs aims to extend its reach but retain its emphasis on regional specialities and skills – as co-founder Cyril Clément told French newspaper Vingt Minutes: "We do not want to become a supermarket."
Having filled my panier with delights such as fleur de sel with dried caviar and pâté de Porc Noir de Bigorre I haven't dared hit the checkout yet so can't vouch for taxes and delivery fees (this isn't going to be the cheapest way to shop, let's face it) but they do offer delivery to the UK, which is great news for Great British gourmands!