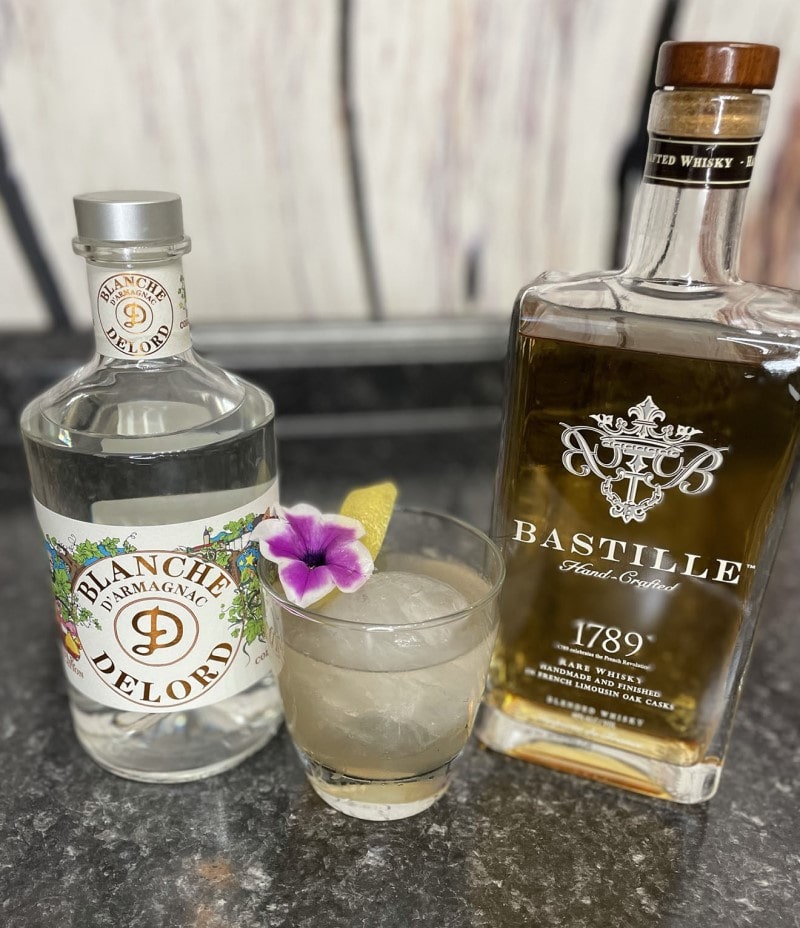 Cocktails are having a moment, thanks to the summer sunshine and an easing of Covid-19 restrictions which is allowing many people to see each other socially for the first time in a very long time.
To make those reunions a little bit special, people are turning to fun and creative drinks – and if you're looking for cocktail inspiration, look no further than Heavenly Spirits.
The leading importer of French spirits in the USA, Heavenly Spirits teamed up with a selection of mixologists from across America to inspire you with inventive – and delicious! – recipes.
Launched in time to celebrate this year's Bastille Day, the cocktail recipes and helpful videos are all available on the Heavenly Spirits website. So grab your cocktail shaker and send out the invites, it's time to host your very own cocktail party!
Nick Zerance of Denver, used Delord's stunning Blanche Armagnac and Bastille 1789 Whisky to create his new classic, Last Dream of the Soul.
In 2005 France approved a new Appellation d'Origine Controlée (AOC) for Blanche Armagnac. Delord Blanche Armagnac is an excellent example of the new designation with a rich, fruity, and rounded palate that works in a range of uses. The expression pairs well with a wide range of flavors, including caviar, smoked fish, and desserts like lemon tarts.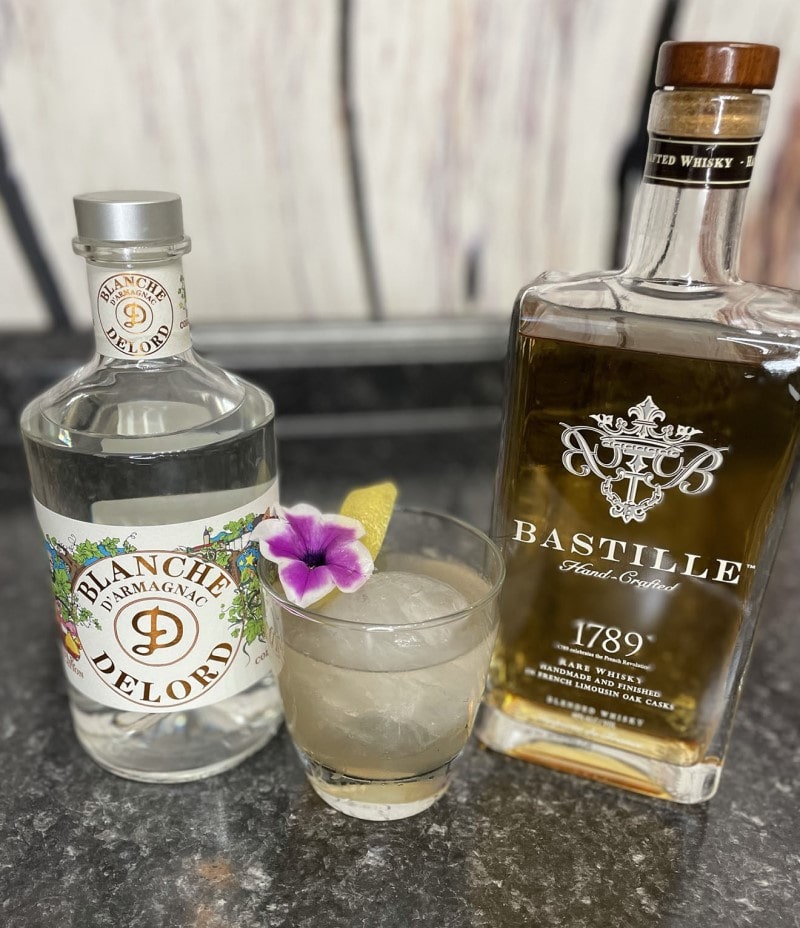 Using a mix of 70% Ugni blanc, 20% Baco, 5% Colombard, and 5% Folle Blanche grapes, the Delord Armagnac house has had centuries of success creating beloved spirits. The Armagnacs were sold under the two names, Delord and Marie Duffau, each name taken from a grandmother of the family. Their Marie Duffau Bas Armagnac Napoléon expression has notes of cocoa, cake batter, vanilla, and orange rind. The spirit is aged for a minimum of six years and has a soft, tannic finish that plays well in a wide range of cocktails.
The Daucourt family has been creating spirits for the last four generations. After getting inspiration from their Irish mother, Jean-Marc, Edouard, and Charles Daucourt were inspired to start making whisky. As one of the first makers in the new category, Bastille 1789 creates a French Blended and a Single Malt both using a 150-year-old cultured yeast strain. Nick used the blended in his cocktail, playing up the notes of dried apricot, orange marmalade, and gingerbread.
Here's just one of the cocktails to whet your appetite…
Last Dream of the Soul
By Nick Zerance of Denver, CO
---
Ingredients
1 1/4 oz. Bastille 1789 French Blended Whiskey
3/4 oz. Delord Blanche Armagnac
1/4 oz. Lavender Vanilla Syrup
3/4 oz. Fresh Lemon Juice
Dash of Peychaud's Bitters
Spray of Absinthe
Directions
1Add your bitters, syrup and lemon juice to your shaking tin then add your spirits.
2Fill tin with ice and give a vigorous shake.
3Strain over fresh ice, spray the top with absinthe and garnish with an expressed lemon peel and an edible flower.
Watch Nick make the cocktail here.