From breakfast to afternoon tea, lunch to late evening, any time is the right time in French Basque Country for a scrumptious slice of Gâteau Basque. The perfect accompaniment to a petit café, this sweet tart also makes a delicious dessert course to any Basque meal.
Baked in golden rounds, traditional Gâteau Basque has a crust of crisp golden pastry enclosing a filling of smooth almond cream or black cherry jam, ideally from the village of Itxassou. But every local baker and patissier has his own recipe so you'll also find other flavours such as hazelnut, citrus fruit or chocolate.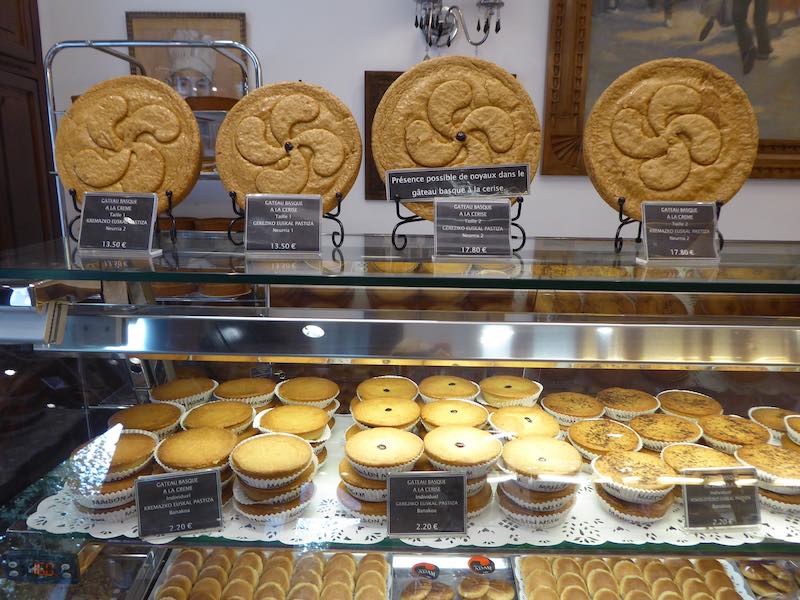 Originating in the spa town of Cambo-les-Bains, Gâteau Basque is widely enjoyed across the three provinces of French Basque Country, western half of the Pyrénées-Atlantique département. In 1845, Marianne Hirigoyen began baking this new style of cake to her secret recipe, selling them to curistes come to take Cambo's thermal waters, and to wealthy holidaymakers visiting Basque Coast resorts such as Biarritz and St-Jean-de-Luz.
Today, Cambo-les-Bains hosts an annual Fête du Gâteau Basque over the first weekend in October. Expect cookery demonstrations and workshops, traditional music and dancing, and lots and lots of scrumptious calories! And as you might expect from a country that takes its gastronomic heritage so seriously, there is an association to promote the gateau and uphold the authenticity of the product. More than two dozen bakers and patissiers belong to Eguzkia – named after the Basque word for 'sun' in honour of the gateau's round, golden shape.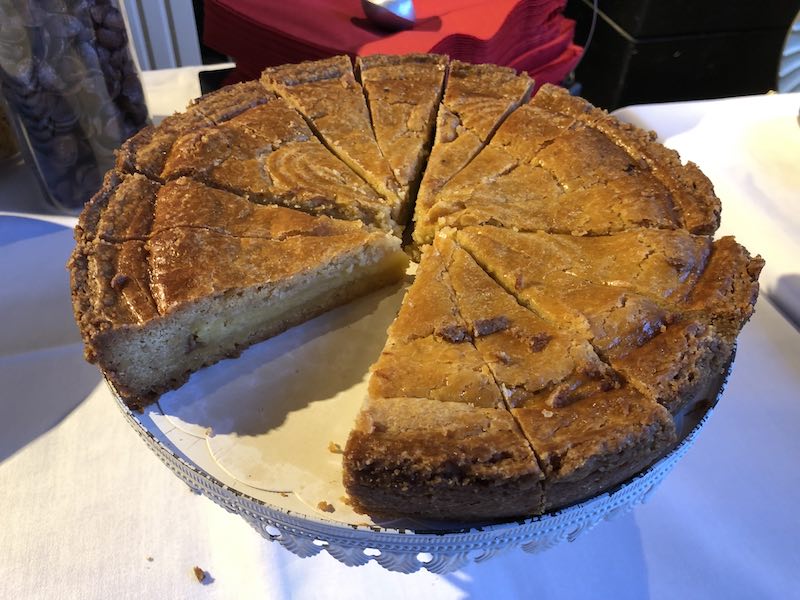 Find out more by taking a tour or signing up for a cookery class at the Musée du Gâteau Basque in Sare, one of the elite band of communities classified amongst Les Plus Beaux Villages de France. And in the interests of research, don't miss an opportunity to order Gâteau Basque and compare recipes. Other names to look out for include Pariès (Biarritz, Bayonne, Socoa, Saint-Jean-de Luz and Espelette) and La Maison Adam (Saint-Jean-de-Luz and Biarritz). After all, diets are for tomorrow; cake is for today!
Tourist information from: www.biarritz-pays-basque.com