There's still time to sign up for tomorrow night's fabulous online tasting and learn all there is to know (well, almost!) about pastis, peach liqueur and gin.
Experts from Distilleries et Domaines de Provence are hosting a unique tasting of Rinquinquin, Henri Bardouin and their latest Gold Medal Gin XII on Wednesday, September 29 at 7pm GMT. This live-stream offers a rare chance to have your senses guided by some of the best noses in the business. You can buy Rinquinquin, Henri Bardouin and Gin XII for a discount at www.thedrinkshop.com.
Distilleries et Domaines de Provence were founded in 1898 at Forcalquier in Haute-Provence, and have been making aperitifs and Provençal liqueurs for over 100 years, priding themselves on their traditional methods and long-established distillery practices.
Towards the end of the 17th century, some three-quarters of the population of this region lived off herbalism. By the 18th century, travelling salesmen from the Alpes de Haute Provence were to be found across the whole of the south of France, in Lyon, Burgundy, and in the Italian Piedmont. A family of apothecaries even settled in Constantinople. In the country around the Lure mountains, and towards Manosque, there were more than 15 distilleries making spirits and absinthe liqueur at that time. Sadly, the Great War and the prohibition of the sale of absinthe in 1915 led to the disappearance of practically all of the distilleries… except DDP.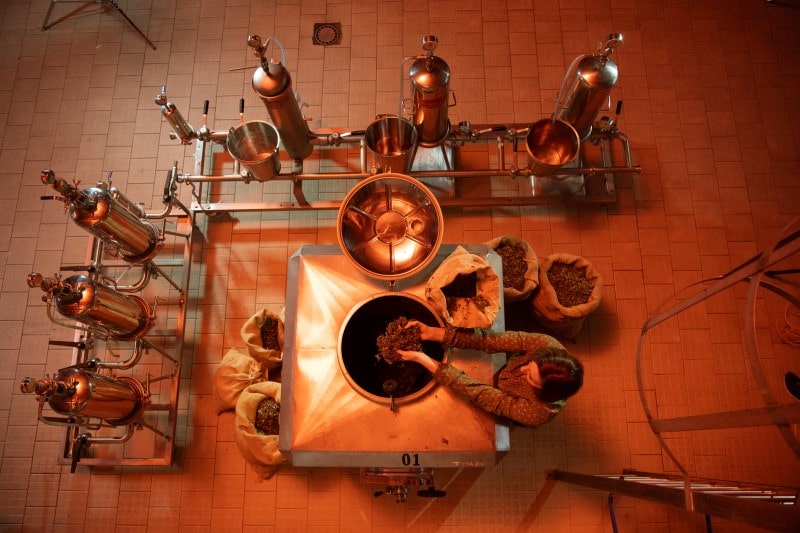 Here's a whistle-stop tour through DDP's history…
1944: Henri Bardouin took a job at the distillery. He was a nature lover: he roamed the territory, hunting game and in search of mushrooms. He discovered a passion for wild plants and could often be seen with a sprig of herb between his lips. His passion for aromatic plants and his natural curiosity allowed him to acquire solid knowledge of local lore and the region's culture. He also mastered the art of communication, passing on his skills and sharing his passion with those that worked with him to ensure that this tradition of plant-based aperitifs and liqueurs would carry on. Later in 1946, he bought the shares of the company from Marcel Pascal's widow.
1962: Henri Bardouin became the sole owner of the Distillerie de Lure. Until the end of the 1960s, he kept expanding the range of liqueurs (Génépi, Amandine, etc.)
1974: A team of young people, including Alain Robert, succeeded Henri Bardouin. It is during the 1970s that the real expansion of the company started, with new products including aperitifs, fruits in alcohol and Marc Cordelier's eau-de-vie. The marketing became regional, then national and finally even international.
1990: Alain Robert bought the company leaving the Carlton brand to Pernod-Ricard. He renamed it Distilleries et Domaines de Provence. At that time, the company experienced a new start with the creation of Pastis Henri Bardouin. The distillery had 14 employees and over time, new products emerged, most of which were created from local recipes. Since 2017, distillation has been carried out in custom copper and stainless-steel stills.
2021: The company has 38 employees and has a turnover of €9,443,000, of which 44% is from export. The products are sold in 80 countries around the world.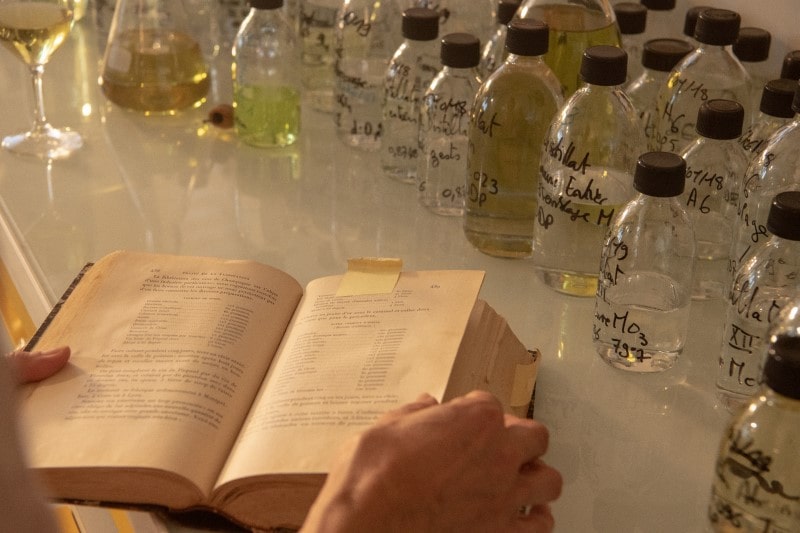 Here's what you'll be tasting during tomorrow's session…
Henri Bardouin: A complex and elegant Grand Cru, Henri Barduoin Pastis is not just any aniseed spirit. Its secret lies in the perfect blend of over 65 plants and spices that have been picked, macerated, distilled and balanced to perfection. Its complexity and finesse make Henri Bardouin pastis a true pastis for tasting. The balance between the 65 plants and spices that make up Henri Bardouin pastis is perfect. Its intensity is powerful and its aromatic profile is elegant. Henri Bardouin pastis leaves the person tasting it on a complex, spicy aromatic final note.
Rinquinquin: Sweet and light, fruity and subtly feminine, RinQuinQuin is the aperitif par excellence. An unexpected blend of peaches, peach leaves gathered in autumn, sugar and white wine, made following a traditional recipe. RinQuinQuin is a classic aperitif that is as Provençal as a sunshiny day. In fact, the name Rinquinquin, meaning a refreshing drink, comes from a word in the local dialect—requinquilhar, 'to cheer up'. A name commonly given to refer to one's favourite tipple. Historically in Provence, the peach tree often was seen as therapeutic, an aspect that has now been completely forgotten. In medicine, its leaves, flower and seeds, as well as the sap of the peach tree were used. The leaves and flowers were used for their laxative, diuretic, calming and deworming properties. The peach itself was soaked in wine and used for its aperitif properties… the aperitif as a potion became the aperitif for pleasure. The name RinQuinQuin in Provençal means an invigorating drink (from the verb requincilhar: strengthening). This was frequently the way that one's aperitif or digestive were named. This aperitif, as surprising as it is delicate, comes from a family recipe refined by Distilleries et Domaines de Provence to give it the colours and flavours of Provence.
Gin XII: Gin XII owes its name to the 12 plants and spices that go into its creation. It is characterised by fresh, minty, floral, slightly spicy notes and a beautifully lingering finish. A dry gin with a rich, authentic taste, born of a long period of research and reflection. The choice of plants to accompany the juniper and the exact proportion of each come from a simple idea: to obtain a dry gin with a rich, authentic taste. All of this distillation is performed in a copper plate column still that enables the development of greater balance and finesse in the flavours, and thus the extraction of the aromas that give Gin XII its particular style.