Often overlooked by the foodie world, Hauts-de-France is full of surprises, from mussels in cheese sauce and chocolate rats to Welsh rarebit (yes, really!). Rachel Ifans tucks in
Hauts-de-France has quite the quiver of arrows in its backpack to defend its gastronomic might against sunnier and more célébrées regions of France. It has exceptional landscapes and age-old traditions mixed with innovative attitudes, knowledge, skill and incredible value for money.
The Saint-Omer marshland – or marais audomarois – is a great example of working with the land. The only continuously cultivated marshland in France, it was dug by monks back in the 17th century, and is an incredible network of canals (700km) separating peaty lands, fertile spots to grow food. Right up until the 1970s the area had no roads, its lands connected only by water and its Flemish inhabitants mostly made up of market gardeners.
Although the way of life has changed now – the guinguette danced its last slow waltz a few years ago and many of the houses are now occupied by holidaymakers who are keen on peace and a spot of boating – the area still produces six million white cauliflowers per year, as well as 50 other vegetables including leek, tomato, endive, watercress and artichoke, and its UNESCO-recognised nature reserve boasts an incredible 1,600 species of plants and animals.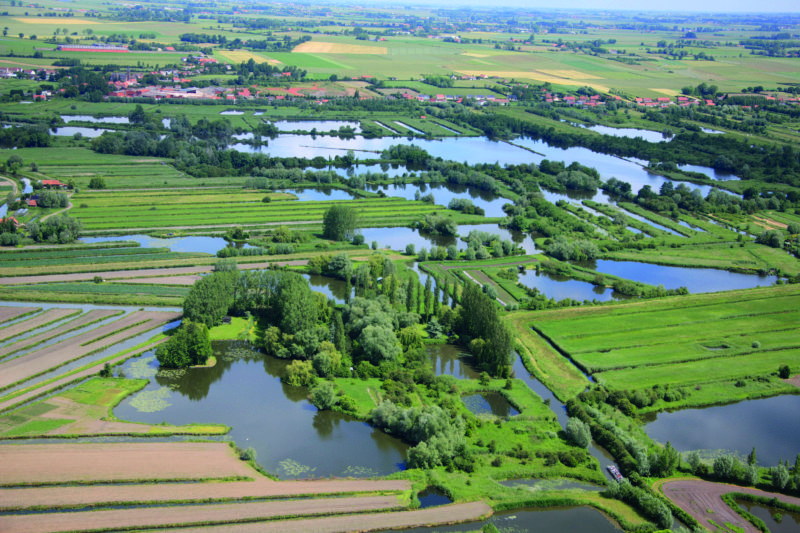 The Hortillonnages of Amiens are a similar curiosity of cultivation. In the centre of the city, in the original river bed of the Somme, are 300 hectares of floating gardens criss-crossed by waterways which, like the marais audomarois, benefit from abundant peaty soil.
Like its rural cousin, its numbers of gardeners have fallen recently; where there used to be 250 hortillons, there are now only seven and the area is used for a mix of gardening, fishing, nature observation and rest. Boat tours in both are recommended, and you can snap up crops grown at the weekly Marché sur l'eau d'Amiens in Place Parmentier.
LOOKING BACK, LOOKING FORWARD
Being an area not front of mind for gastronomy in the eyes of even its nearest French, Belgian and British neighbours, Hauts-de-France has the weapon of surprise in its arsenal – the quality and innovation you find here are remarkable.
Take the Association Tourville project at Gravelines. It is led by diver and shipwright Christian Cardin who, having dived in the Bay of Saint-Vaast-La-Hougue in 1985 and discovered the wrecks of six 17th-century ships (his name is on a plaque in the museum in Tatihou), decided to embark upon a massive project to construct the warship Le Jean-Bart, a replica of Louis XIV's 84-cannon vessel.
The association Tourville's cold smokehouse. IMAGE © PH FRUTIER, PAS-DE-CALIS TOURISME, SAINT-OMER TOURISME, D BARTIER, NORD TOURISME

Ferme des Récollets near Cassel where the cheese of the same name is produced. IMAGE © PH FRUTIER, PAS-DE-CALIS TOURISME, SAINT-OMER TOURISME, D BARTIER, NORD TOURISME
So where does the food come in? Leftover wood and sawdust (some 3,600 oak trees from Compiègne will be needed to complete the project!) have so far been used to build a museum, restaurant, shop and – here's the important bit – a craft smokehouse. As Christian explains: "There was no electricity in the 17th century so smoking fish and meat was the way to preserve food for the thousands of workers in the yard".
The team imports Red Label salmon from Loch Duart in Scotland, guts, fillets and salts it, and smokes it in the cold smokehouse (max. temp. 24 degrees) for eight hours. The result is a delicate, buttery, creamy taste, smoky on the outside of the fillet and milder in the centre. The yard also produces smoked herring and plans to add a meat smokehouse in the next couple of years.
While we're on the subject of seafood, la moule de Dunkerque, also known as moule de corde is definitely a welcome surprise. Punching above their weight – literally – Dunkirk mussels are big and fleshy, but still tasty, and they come with a grit-free guarantee.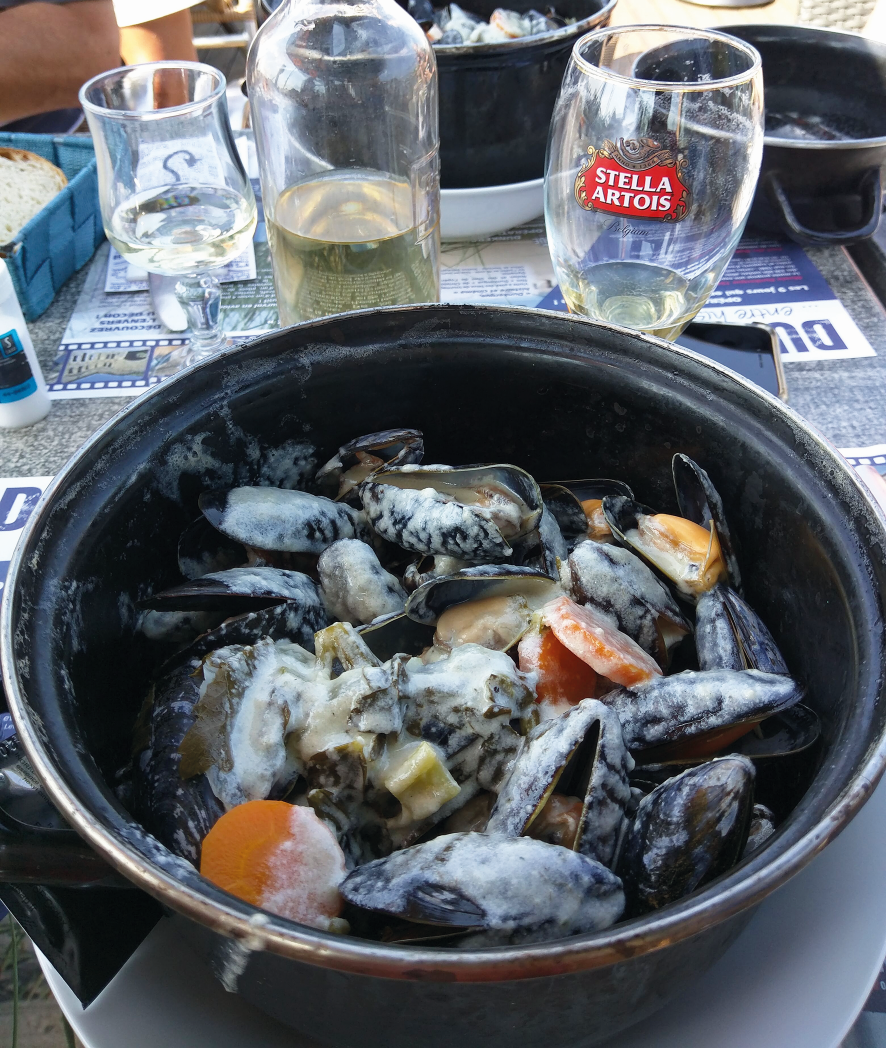 All this is possible because they are grown on ropes 5km out to sea, their growth not limited by tidal water. In season, between March and December, they crop up on the menus of countless restaurants in Dunkirk – but make sure you're getting the real thing. When they run out, they run out, and are swiftly replaced by the common or garden mussel from Holland or elsewhere in France.
If you're planning on cooking these scrummy babies at home, getting the cooking time exactly right is crucial, according to the chef at Le Grand Large on the Port de Plaisance in Dunkirk – far more so than the ingredients of your chosen sauce. "Fill the pan half full, boil the mussels once on one side, turn them and boil again. Four minutes total," he recommends.
KEEPING IT IN THE FAMILY
Heritage and tradition is another part of Hauts-de-France's foodie armoury, where generations-old skills mix with invaluable experience. It should be illegal to leave Dunkirk without a trip to glacier to the stars, Cornet d'Amour, on the seafront.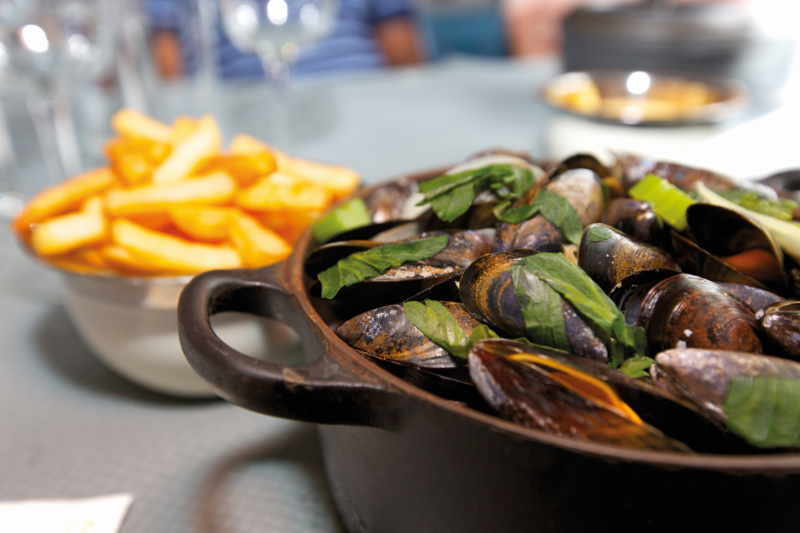 Monsieur Franck Verschave, an ice cream enthusiast and one of only 50 maîtres glaciers in France, runs the family business set up by his great-grandfather who came here from Chicago. He runs tasting sessions twice a week, which take you on a journey through the intricacies of pistache, from the namby-pamby French variety to the mighty Italian pistachio-punch (wow!); and from classic chocolate to interesting ingredients like ginger, marmalade and 'jellified' rum.
He has 64 flavours on sale in his display freezers at any one time but there are 260 in total in the shop's repertoire. I had a Mojito, my husband a Grand Marnier, one kid a chocolate and the little one a mango, and as we tried to leave he kept finding more flavours for us to try. Each time a plastic spoon got dipped, licked and chucked in the bin. We snuck out but wouldn't have been surprised if he'd followed us down the street, spoon aloft.
In terms of heritage, the greats like Méert in Lille – with its beautifully ornate pâtisserie and restaurant – is unsurpassable. Méert's famed thin waffles come highly recommended and if you need a lead on flavour, take it from son of the city Charles de Gaulle and go for his favourite, the Madagascan vanilla.
Aux Merveilleux de Fred is another Lille institution. Fred's fluffy meringues have only been around since the mid-1980s but their magical lightness hails from way back in the 18th century.
Arras also dishes up a couple of historical sweet treats in the form of its chocolate rats, inspired by the ancient pronunciation of the town's name (without the 's') which sounded like 'un rat'; and its coeur d'Arras biscuits – small and mildly-spiced gingerbread hearts – that are sold in pâtisseries around the city, namely Pâtisserie Thibaut in the Place des Héros.
Head to the Aisne département in the southeast for a taste of the pavé de Laon, a gianduja chocolate encased in grey meringue to make it look like a paving slab from its eponymous medieval hilltop town. Amandine in the main street opposite Laon's towering Gothic cathedral has some of the finest around.
POTJEVLEESCH, FRITES, RAREBIT ETC.
For a taste of age-old classics and à la bonne franquette (fuss-free) dining, make a beeline for the region's famous estaminets. These café-bistros serve up a hearty menu of Flemish staples and northern mainstays including andouillette, black pudding tart, carbonade flamande – a slow-cooked beef in beer stew – and the tongue-twisting potjevleesch, a potted meat terrine.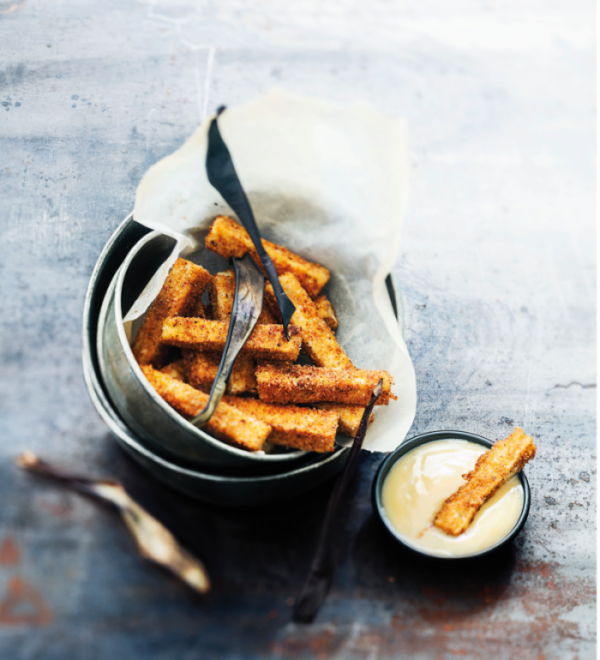 It's fair to say that northern cuisine is a hodgepodge of various traditions and cultures, thanks to the region's proximity to Belgium. Other nations have put their stamp on the local fare too, not least Wales. Yes, Wales! Welsh rarebit, believe it or not, is a local speciality. The cheddar is melted with beer, poured onto toast and ham, then grilled. Topped with an egg, it's known as the Full Welsh. If you find yourself in Lille, pop into microbrewery 3 Brasseurs, near the station, for the best in the city.
Northerners take their chips (frites) very seriously and Lille, like every city, town and village in these parts has a friterie (chippy) on every corner. Chips tend to be served with mussels, croquettes – in the case of the Friterie Meunier in the Grand Place, which is always buzzing at lunchtime with a huge queue out front – or toutes seules with a dab of mayonnaise.
It can be the smallest of outfits that creates a big buzz in the north. Take La Halte d'Autrefois goat farm near Montreuil, whose organic goat's cheese and bread (a mellow loaf made with goat's milk) have quite the cult following.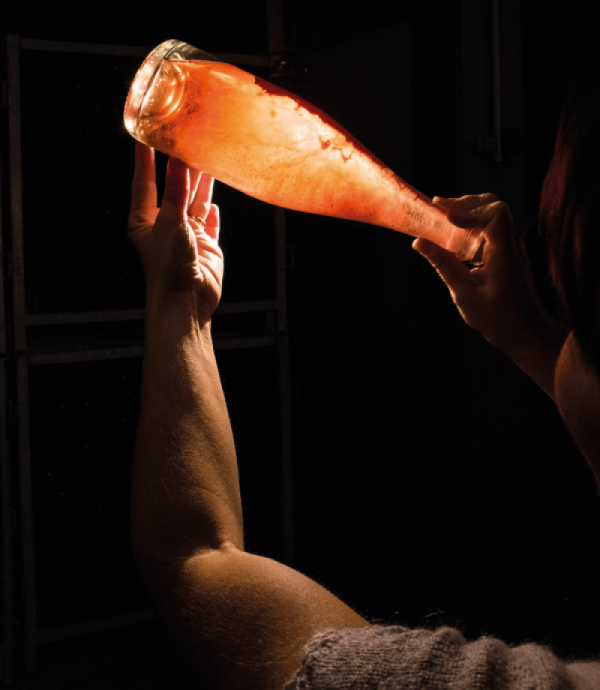 Owner Valérie Magniez milks her 30 goats by hand twice a day and produces a fresh moussey cheese in two days or a delicious matured ash-coated number over a month. Visitors can milk the goats, watch the cheese and bread being made and, of course, buy some.
You can even stay on site – in a wooden chalet full of rustic charm and rented by anyone looking for peace and rural living (literally everyone, from rock bands looking for inspo, and donkey associations taking the asses on holiday, to school children from London learning simple skills).
BUBBLING UP
Although Hauts-de-France is not famed for its wine production – abroad at least – the region has a thriving Champagne sideline. In fact, the Aisne département accounts for 10 per cent of all the Champagne produced in France. The remainder is made in the neighbouring Grand Est region.
'Northern' Champagne's relative anonymity means it doesn't have the bling and clout of the others, but it lacks none of the heritage of its better-known siblings. There's an authenticity here and a great microclimate too, and Champagne houses dot the map from small independents to larger corporates.
Champagne is made from a mix of Pinot Noir, Pinot Meunier and Chardonnay grapes. You need about 1.25kg of grapes to make a single bottle and it's a long process, hence the notorious price tags. I'm assuming we're all quaffing aficionados here but for those Champagne novices, here's a bottled version of how it's done.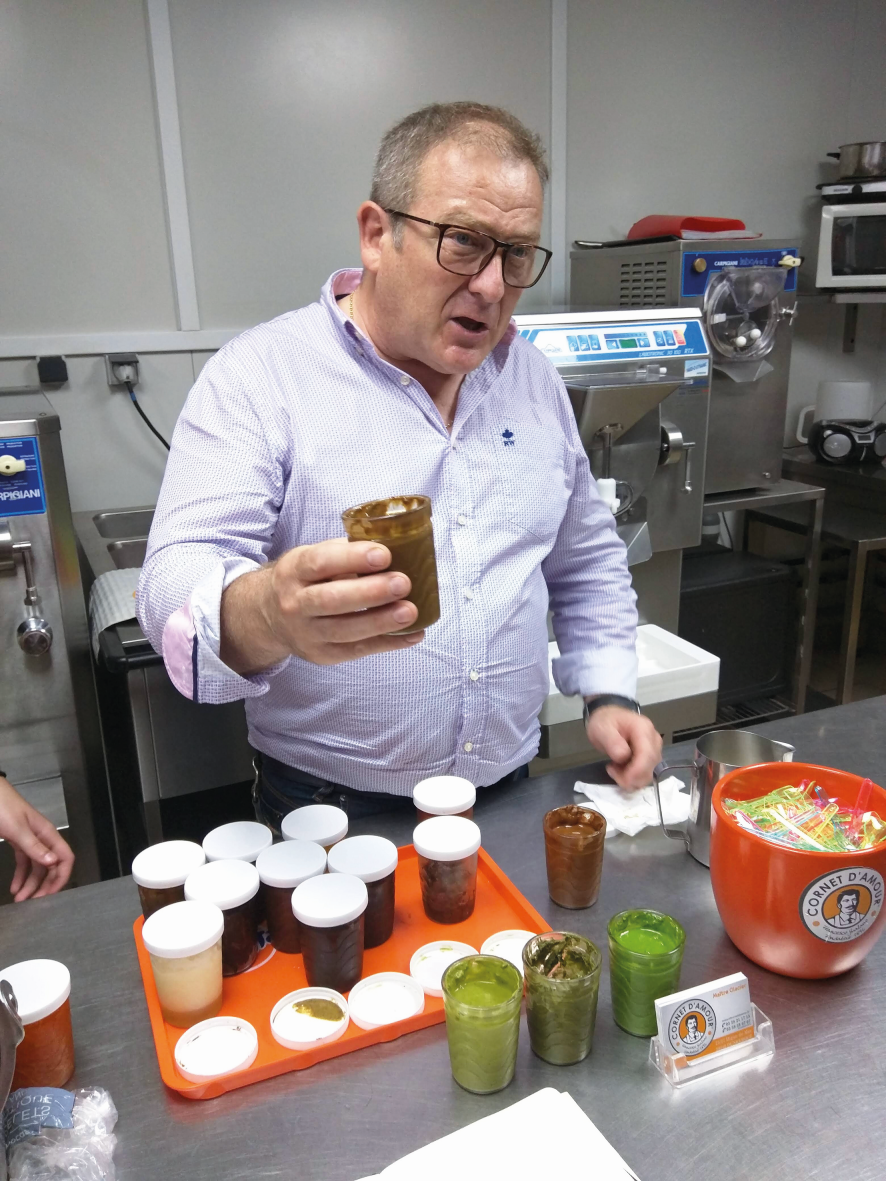 The grapes are picked by hand and pressed. Where once they were turned with pitchforks, the presses are now mechanical (costing €90,000 and in use for just 10 days per year!). The first fermentation takes 10 to 18 days, at which point l'assemblage takes place, a critical – and still human – process of blending the varieties and quantities of grapes.
At this stage the wine is still flat; it needs to be fermented a second time in order for the prise de mousse – the bubbles! – to occur. At this point the Champagne is aged, for anything between 15 months and 10 years or more.
After ageing, the process of turning begins – a previously repetitive, strain-inducing labour of love that has now bowed to machines. Turning the bottles gradually works the sediment to the neck of the bottle, where it can then be frozen and popped out of the top before a cork is inserted.
While the sediment is in the bottle, the wine keeps improving but once removed, the Champagne starts to degrade and must be drunk within three years. Before the bottle is corked, a mix of reserve wine and sugar – called liqueur de dosage – is added. It's all firmly shaken to mix it in. The bottles are then left to rest for a few months before being sold.
Hearty traditional fare at La Chartreuse du Val Saint-Esprit in Gosnay. IMAGE © AISNE TOURISME -MATHIEU FARCY, CHÂTEAU DE BREUIL, LES ORFÈVRES, CHARTREUSE

The Château de Breuil;s desserts are nothing short of edible works of art. IMAGE © AISNE TOURISME -MATHIEU FARCY, CHÂTEAU DE BREUIL, LES ORFÈVRES, CHARTREUSE
THE HOLY (GASTRO) TRINITY
If you fancy a criss-crossing gastronomic tour of Hauts-de-France, prepare for impossibly indulgent food, with no pomp and incredible value for money. There are many giants in this area, and you'll find plenty to satisfy those hunger pangs in the foodie Mecca that is Montreuil-sur-Mer. But there are also many wonders hidden away in the countryside like La Chartreuse du Val Saint-Esprit in Gosnay near Lens, and Château de Breuil just outside Laon in Aisne.
La Chartreuse is a traditional hotel in the Pays d'Artois not far from Béthune. You'll probably recognise the name Béthune as it's on those motorway signs you usually speed past on your way south… This time slam on the brakes and pull up in this tranquil retreat for at least one overnighter. The service is friendly but discreet with none of the rules you normally get when you arrive at a hotel ("You can do this, you can't do that, you must eat at this time, not at that time").
There are a few menus on offer in the gastronomic Le Robert II restaurant but you won't go far wrong with one at around €70-90 for three courses. Many of the ingredients come from the bountiful kitchen garden, bordered by espalier plum and apple trees.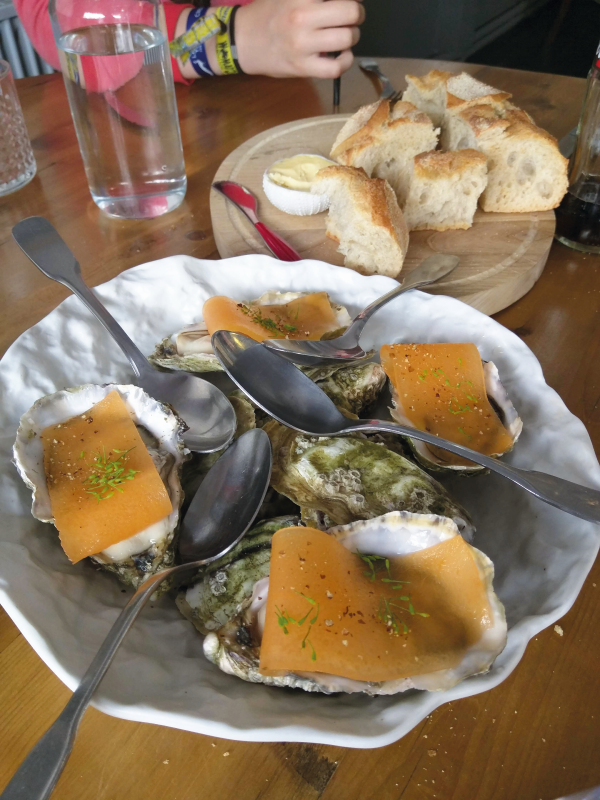 The Château de Breuil is a similarly glorious place for a pit stop or long weekend. Serving semi-gastronomic food at great prices, nurse-turned-chef Stéphanie Méreau has transformed the 19th-century château owned by her parents into a perfectly-pitched foodie destination.
Having lunched here on a mind-blowingly affordable, €32 three-course meal, I'm chomping at the bit to try dinner. Among Stéphanie's signature dishes are the sublime ris de veau and Camembert truffé and melt-in-the-mouth mozzarella and pesto tartlet. Highlights also include steak tartare on bulgar wheat risotto.
Last but not least, Les Orfèvres restaurant, a stone's throw from Amiens cathedral, should be top of any confirmed foodie's scoffing spree. Here, chef Frédéric Barette pulls out the big gastro guns, putting a modern (and inventive) twist on traditional northern flavours. Everything, from the amuse-bouches – for example, the liqueur-like but alcohol-free cucumber bombe which explodes in the mouth on entry ("Eat it in one shot," warned my waiter) – to the madeleine with coffee, is perfectly cooked, judged and flavoured.
The pasta parcel stuffed with smoked haddock and a runny egg yolk is a standout, as is the pot of lobster and bread drenched in lobster and truffle sauce. Did I mention the vanilla ice cream with grated cheese, olive oil and black pepper on top? Oui, ça marche! (Yes, it works). Ravenous yet? Breeze on over to Hauts-de-France: you'll feel on top of the world in more ways than one.
---
NORTHERN CHEESES: The good, the great and the remarkable
There are so many fromages in Hauts-de-France, an area known for its strong, often pongy varieties, I enlisted the help of cheeseman Julien Planchon to narrow down a Top 5.
Julien comes from a family of farmers but has been a cheesemonger for many years, specialising in northern French, Italian, English and Dutch cheeses. He has two stalls in La Halle au Frais in Amiens and a fromagerie-épicerie-restaurant called MEALK (merging the words 'meal' and 'milk') in south Amiens. He recommends: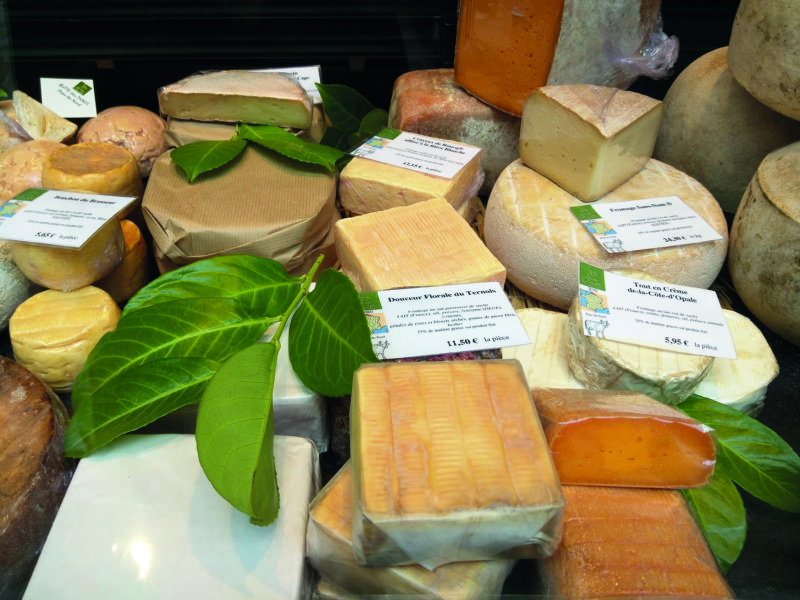 1. Tomme aux salicornes de la Baie de Somme
A salty samphire-flavoured cheese that's good with Riesling.
2. Tomme au foin
A cow's milk cheese, which goes particularly well with Picard cider.
3. Bray aux graines de lin
Using linseed grains, this cheese is similar to the Tommes aux Salicornes but less salty.
4. Tricorne de Picardie
This cheese is like Maroilles – regional king of cheeses – but washed with a brown beer which gives it a different flavour. Both Tricorne and Bray pair well with a good beer or cider.
5. Crémeux au safran de la Baie de Somme
This cheese is from the same producer as Neufchâtel. It goes very well with Champagne.
---
WHERE TO EAT AND DRINK: The best restaurants in the region, from Michelin-starred eateries to estaminets
CHEZ MARCEL
This is the place to go if you're into artisan beer and tasting platters at fair prices. Just off the main square in Arras and housed in one of those Flemish-gabled houses, it's cool and modern and on first glance a bit hipster. The welcome is warm, though, and utterly unpretentious, and beers come from Belgium, Britain, Italy and Colmar, and of course there are local beers to try from breweries like nearby Page 24. Northern France and especially French Flanders is a region that farms hops and barley and Page 24, like other micro breweries, goes local for its raw materials. www.facebook.com/chezmarcelarras
LE GRAND LARGE
Right on the Port de Plaisance in Dunkirk in an unremarkable building, Le Grand Large is a great place for moules de Dunkerque. Choose from a marinière, cream, garlic and cream, Roquefort or Maroilles sauce on the muscly mussels. I'd give the latter one a go, even if it's well out of your comfort zone. Maroilles cheese has a god-like status in the north – rumour has it some locals love it so much, they dip it in their coffee or chicorée in the morning. And it's delicious with mussels. www.legrandlargerestaurant.fr
ESTAMINET AU VIEUX DE LA VIEILLE
An eatery on rue des Vieux Murs in Lille and a good example of a Flemish tavern, this estaminet serves delicious food, with all the classics on the menu, in a small, tucked-away square with outside tables. Don't miss Monsieur Teirlinck's andouillette. If ever there was a time to try the 'sausage with a difference', this is it! www.estaminetlille.fr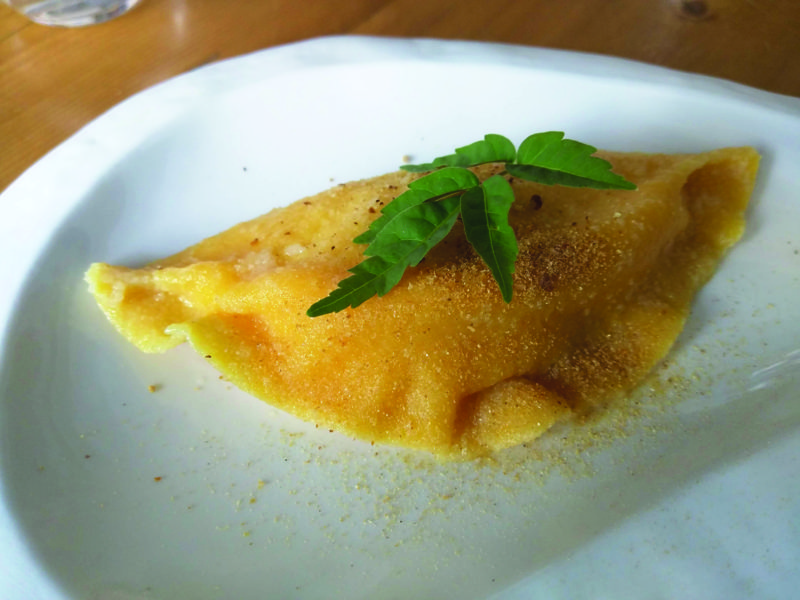 LES ORFÈVRES
Les Orfèvres in Amiens serves very high quality and inventive food via its numerous tasting menus. There are few English voices to be heard here (quite a rare thing in northern France) and no pomp; tiny dogs on leads sit among the legs of high chairs and canoodling couples. You can eat à la carte but the €56 four-course tasting menu is just the thing for a leisurely lunch. www.lesorfevres.com
LA CHARTREUSE DU VAL SAINT-ESPRIT
This restaurant is oh-so French. It's traditional and possibly bordering on formal, but always warm, never pretentious and certainly not stuffy. The food is perfectly executed and the surroundings are old-school luxury. www.lachartreuse.com
CHÂTEAU DE BREUIL
A 19th-century pile with all the frills, the Château de Breuil makes quite the first impression. Although imposing from the front, its one- or two-room depth makes it surprisingly compact and intimate. Prepare to be swept off your feet by chef-hotel manager-interior designer Stéphanie Méreau's incredibly moreish fare. www.chateaudebreuil.fr
---
WINE AND LIQUEURS: Zhuzh up your apéro game with Hauts-de-France's famous tipples
GENIÈVRE DE HOULLE
Don't come to the north without trying this award-winning juniper gin distilled in the Audomarois or paying a visit to its birthplace, Distillerie Persyn. This lovely tipple is served in many restaurants and bars in the region – as a digestif, cocktail base or flambé. 2018 was a great year for the distillery which scooped two awards in the World Gin Awards. www.genievredehoulle.com
LE PERLÉ DE GROSEILLE
Another fruity find is Le Perlé de Groseille, a redcurrant sparkling wine made by Hubert Delobel and his son. Hubert grew up with the smell of his grandmother's redcurrants fermenting and now her family recipe is being used to create raspberry and cherry wines too. Visit the groseilliers garden to see the 80 varieties of berry, and find out more. www.leperle.fr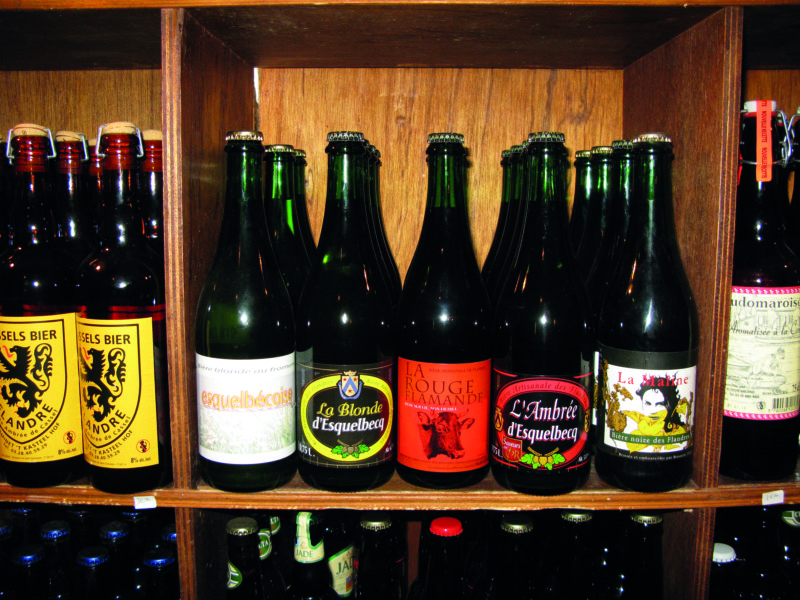 PAGE 24
The north is awash with craft breweries. Page 24 in Pas-de-Calais was set up by three beer lovers 15 years ago with a simple mission: to create beers from local ingredients to keep the tradition of beer-making in the area alive. Page 24's 15 or so house beers are made exclusively with hops from regional cooperative Coophounord, and the trio also make a few beers through partnerships with Welsh and Norwegian breweries. www.page24.fr
BRASSERIE QUENTOVIC
This brewery east of Montreuil is worth a visit. The brasserie is the brainchild of two beer aficionados who, bored with the industrial brews peddled as the real thing, decided to make their own bière. They did their homework, experimented and created nine wonderful ales. quentovic.com
BRASSERIE AMBIANI
Finally, try Ambiani. The name is taken from the ancient name for Amiens. The new brewery, run by Julien Labesse, makes three craft beers of note. Mon Jules is a fruity beer made from an Anglo-Saxon recipe with German hops; Ch'Lafleur is an American pale ale with flowery aromas; and 1220, named after the date Amiens cathedral was built, is a bière double in the trappist style. www.brasserie-ambiani.com
---
MARKETS AND FOOD HALLS: The freshest produce – and treats – are only a stall away
AMIENS MARKET
Held in Place Parmentier in the Saint-Leu district each Saturday morning, the market sells an array of fresh vegetables grown in the city's floating gardens. As well as local veggies, you'll also find seafood from the Baie de Somme. If you're here on the third Sunday in June, don't miss the Marché sur l'Eau, which sees hortillons (gardeners) arrive by barque à cornet boat in traditional dress to sell their produce at the side of the quay as they would have done in times gone by.
LA HALLE AU FRAIS
Amiens's food hall is another city gem. Housed under the magnificent belfry, the modern building is packed with passionate producers (including Julien Planchon, see cheese panel). You'd be a fool to miss it. It's closed on Mondays and open in the morning only on Sundays.
MARCHÉ DE WAZEMMES
Another covered city market that gets many plaudits is the Marché de Wazemmes in Lille. One of the biggest in France, it attracts locals, rather than tourists, which is a plus point in our book. (If you like a smaller market, try the one on Place du Concert on Wednesday mornings.)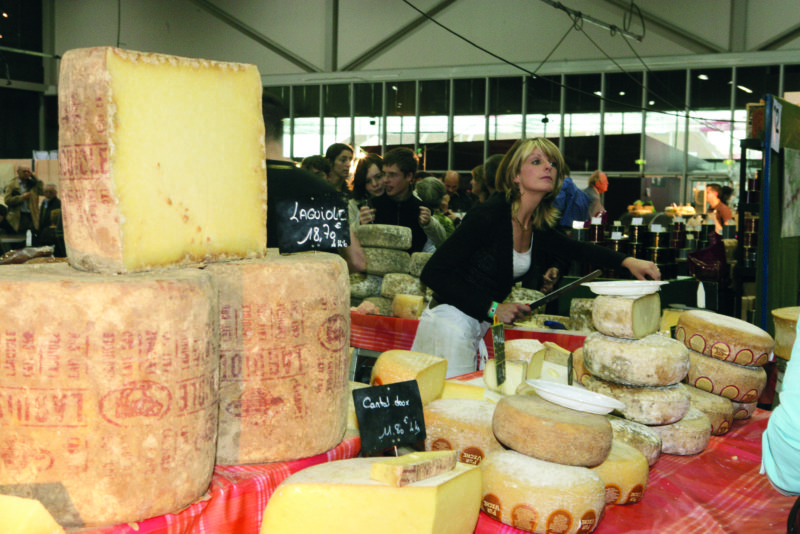 REGULAR MORNING MARKETS
Although there are regular morning markets once or twice weekly across the region – chief among them, Arras on the Grand'Place, Boulogne-sur-Mer on Place Dalton and Quai Gambetta, Calais on Place d'Armes and Montreuil-sur-Mer on Place du Général de Gaulle – it's the quirkier ones that stand out.
Why not try Hardelot's Les Dimanches Gourmands, which run every two weeks from April to September. Not only do local producers come by to sell their diverse wares here, you can also buy cooked regional cuisine.
SAINT-OMER MARKET
A Saturday morning in Saint-Omer is something special. Combine a walk around the market selling produce from the marais audomarois and further afield, with a stroll through the shops and then lunch at one of the many eateries on the rue Louis Martel. You'll find everything from cafés to estaminets and haute cuisine!
FERME DES RÉCOLLETS
While not strictly a market, the Ferme des Récollets farm shop near Cassel has it all: cheese, fruit (those strawberries!), alcohol… www.fermedesrecollets.com
---
TOURS AND TASTINGS: Quaff your merry way through the region's best Champagne houses
From barrelling around the vineyards in a 45-year-old 2CV to taking an impromptu tour late at night, Champagne has never been so laid-back and fun. This region produces just 10 per cent of France's Champagne but there are plenty of maisons de Champagne for tours, tastings and more.
SOURDET-DIOT
The Sourdet family started growing vines in the 1960s, but selling the grapes to the big houses like Moët & Chandon, Veuve Clicquot and Trouillard. Twenty years later they used produce from their 11 hectares of vineyards to start making their own Champagne.
Family patriarch Patrick Sourdet has now retired – although he still helps with the annual assemblage – but visitors get a warm reception from his daughter Ludivine and her husband Damien Antoine who now run the business. While you're here, try the Cuvée de Réserve. This wine is 68 per cent Pinot Meunier, which makes it very fruity. Then there's the Cuvée Prestige. With 60 per cent Chardonnay content, this Champagne has a subtle, drier flavour. Meanwhile, Rosé Brut is an easy-drinker with wonderfully simple, sunny aromas. www.champagnesourdet.com
CHAMPAGNE PANNIER
A big shiny white house on the hill in Château-Thierry hosts this large old maison that's been around since 1899. Its astounding 2km of cellars dating from the 12th century are worth a visit in themselves. After being left abandoned for centuries, they were used as a shelter for women and children during WWII (the region was pelted by 100 bombs a day!).
Now thanks to their optimum darkness, 80 per cent humidity and consistent temperatures of 12-13 degrees, they make the perfect place to store Pannier's Champagne. Try the Classic Extra Brut. It's aged for three years and great with seafood at lunch, although it's not such a good evening tipple. Blanc de Noirs is aged for longer – five years in all, the extra two making a big difference to the taste.
It's a wonderful 'eating' Champagne, and just the thing for white meat dishes. Rosé Velours is aged for eight years, and is darker and sweeter than younger bottles. It goes well with apple pies and berry desserts, but don't be tempted to have chocolate with it… Sadly, it never works! www.champagnepannier.com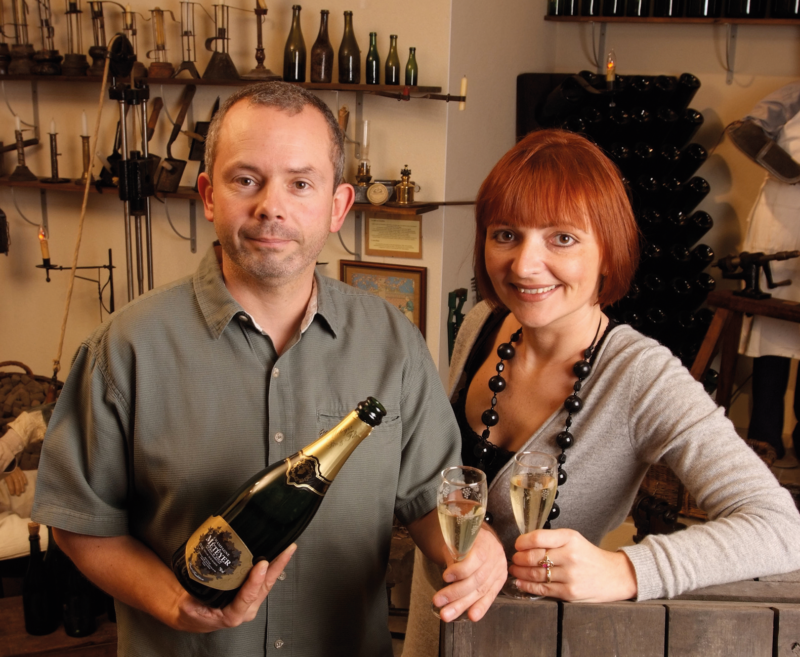 MÉTÉYER PÈRE & FILS
Now, this is an old house – fifth generation to be precise – run by Franck Météyer and his wife Anna. He brings heritage and knowledge while she brings modernity and drive (check the unforgettable 2CV tours). Anna met Franck grape-picking at the estate one year while studying at the Sorbonne so you get a love story thrown in with your Champagne here! Météyer was even awarded the prestigious Prix Pierre Cheval de l'Embellissement by UNESCO and its success is all down to the skill and toil of one-man-band Franck.
Le Monde newspaper once said of Météyer Champagnes (OK, I'm paraphrasing here): "There's only one problem with Météyer Champagnes: they're too cheap". Among them you'll find Cuvée Marine. This 50 per cent Chardonnay is mixed with 25 per cent each of the Pinots to create a dry, light and fruity drink. It's good with fish and seafood, particularly oysters.
Expression Noir is 100 per cent Pinot Noir and full-bodied with the tiniest amount of sugar; but it still achieves a refreshing fruity taste. It works a treat with meats, both cured and smoked. Météyer Rosé is very summery, and great with desserts. www.champagne-meteyer.com