Home to some of the world' best wines, Bourgogne-Franche-Comté also produces some of the tastiest beef, plumpest snails, most mouth-watering cheeses and sweetest treats – all served with a smattering of Michelin stars. Guy Hibbert shakes off his napkin…
Though it is, of course, primarily famous for its wines, Burgundy – with its lush green hills and valleys, its shady forests and mountain springs – is also blessed with an abundance of food and drink not borne out of the vineyard. Its chefs have plenty of excellent produce at their fingertips, from plump snails and musky truffles to flavoursome Charolais beef, and any menu, from modest prix fixe to gourmet Michelin, is likely to focus strongly on these many and varied fruits of the region.
But before we tempt you to visit the region for its agricultural bounty, let us first reflect on its most prized asset. The Romans grew vines and made wine here. Medieval monks cultivated their vineyards with tender care – in fact, the world-famous Clos de Vougeot wine is still produced on the same plot cultivated by Cistercian monks in the 12th century. Not too much sun, not too much frost, some mineral-rich soils – add in a thousand years of experience and you end up with wines that are revered, collected and discussed the world over.
So special are the terroirs that produce the famous wines that UNESCO has granted the Burgundy Côte de Beaune and Côte de Nuit climats – the word for the unique locality where grapes are cultivated – World Heritage status. Just as exclusive, but less widely appreciated, is the acclaimed Vin Jaune, made from the Savagnin grape in the foothills of the Jura.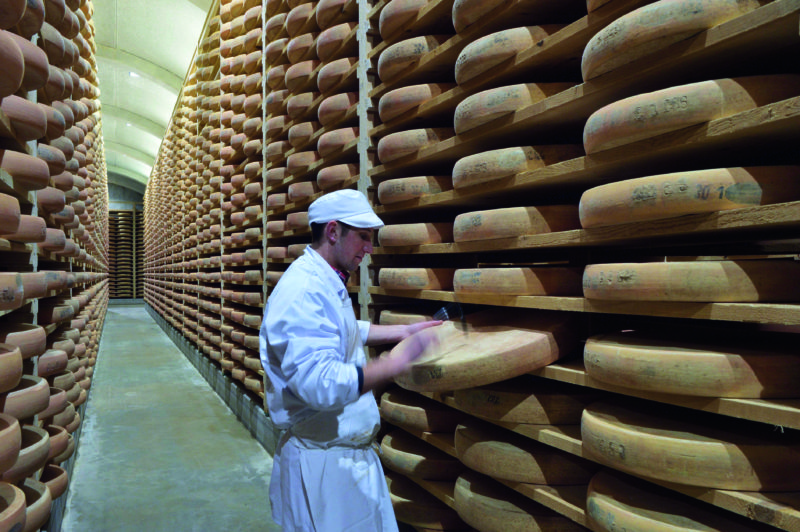 WINE COUNTRY
But if all this sounds a little too rarefied and expensive, fear not, because you don't have to be a connoisseur or a hedge fund manager to appreciate (and afford) some very quaffable Chardonnays and Pinot Noirs. The winegrowers and local tourism organisations have been working hard to make the whole experience accessible, informative and fun. On foot, by bike or car, you can easily follow the well-signposted wine routes from village to village and enjoy a few dégustations along the way.
Vignerons will be delighted to share with you their enthusiasm for the unique tastes of each wine. Guides can be booked to take you out into the vineyards and demystify the geology and weather conditions that help turn the humble grapes into prized nectar. But in our humble opinion, the best way to appreciate the wine of a region is over lunch or dinner in good company.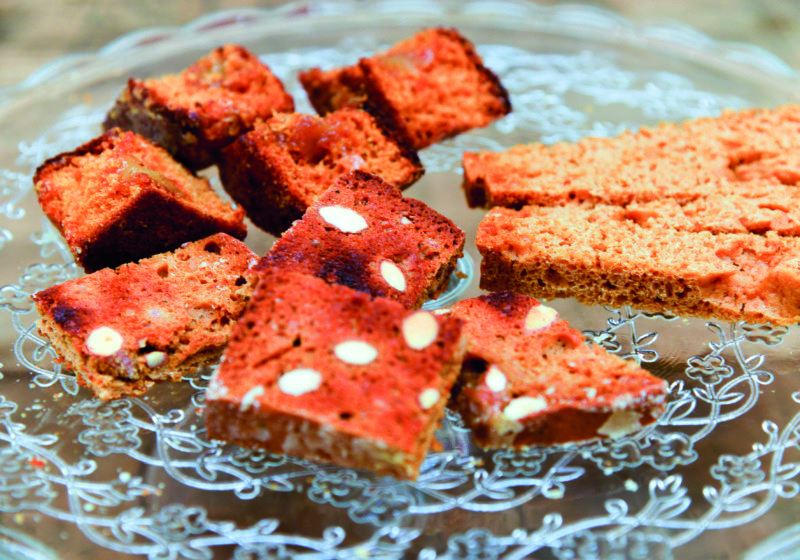 ON THE MENU
In Bourgogne-Franche-Comté you will want to start with a Kir Royal. Surely this is one of the best apéros? Some fizz to perk you up, a little sweetness from the blackcurrants (when in Burgundy, stick to traditional Kirs with cassis) and an extra kick from the 22% alcohol in the Crème de Cassis – the best of which is made from blackcurrants grown on the hills above the stellar wine villages of Chambertin, Volnay and Aloxe-Corton. And with your Kir Royal the ideal local canapé to have is a gougère, a lovely fluffy confection made of choux pastry and Comté or Gruyère cheese.
For your entrées you really must try the snails, too – not the petits gris , but the plump wild escargots de Bourgogne, baked in mouth-watering garlic and parsley (but not harvested between April 1 and June 30). Or try oeufs en meurette – eggs poached in, you guessed it, red wine sauce. A glass of Chablis, or something fruitier like a Saint-Véran, would pair nicely.
If you spy some rather fetching, creamy-white horned cows grazing in the fields, the chances are they are the famous Charolais cattle – and there's an even greater chance that if you order boeuf bourguignon for your main plat it will be Charolais, perhaps cooked in a local Pinot Noir and adorned with mushrooms or truffles from the Morvan. To wash it down, splash out on a red from the Côte de Nuits, perhaps a Gevrey-Chambertin.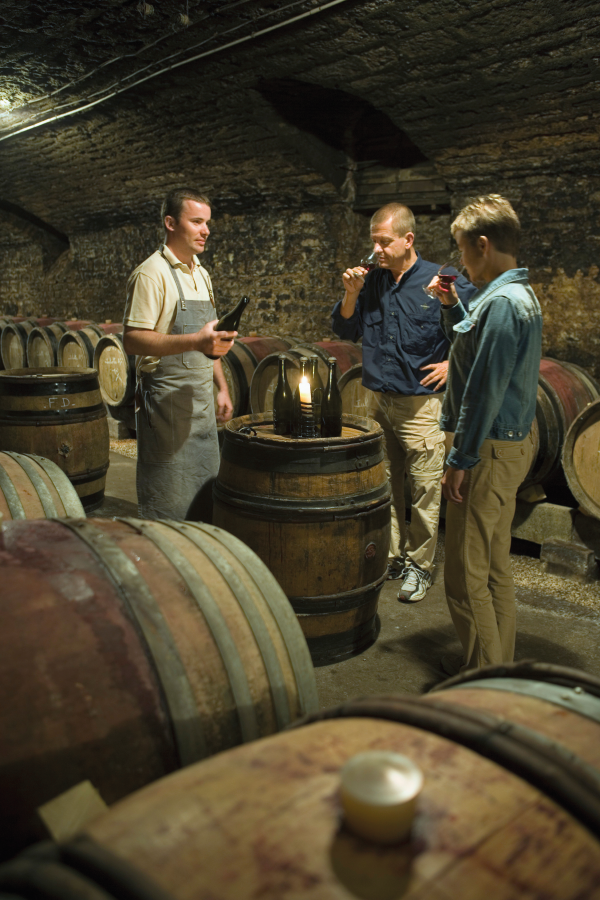 The chickens from Bresse, bred in the area straddling Burgundy and Auvergne-Rhône-Alpes, are considered among the finest in the world and even have an appellation d'origine contrôlée. The birds are served up in some elaborate creations at the top restaurants, probably involving Morvan mushrooms or truffles. But even so, there's nothing to beat a plain roasted poulet de Bresse with garlic, perhaps served with a spoonful of one of the many delightful varieties of Dijon mustard. Or if you prefer a peasant dish, a coq au vin cooked in a rich red Burgundy sauce will set hearts aglow on a winter's day.
PEASANT FOOD
In both traditional rural auberges and in fine-dining establishments, be prepared to encounter many of the earthy dishes still popular in the area: tongue (langue), sweetbreads (ris de veau), calf's head (tête de veau), pig's trotters (pieds de porc), beef cheeks (joues de boeuf), kidneys (rognons)… Not to mention a whole butcher's board of charcuterie. This is no place for vegans.
On your plateau de fromage will be a variety of local cheeses, but the standout has to be the wonderfully creamy Époisses. Once you have had a croque monsieur made with grilled Époisses on a slice of rustic bread you'll never want the standard version again. Époisses and the Abbaye de la Pierre-qui-Vire are the most famous cheeses in Burgundy, while Comté, Morbier, Mont d'Or and Bleu de Gex reign supreme in Franche-Comté. Comté should be in your fridge! It's a creamy, nutty, versatile cheese that is equally at home on a biscuit, in a ham and cheese roll (why not try it with the local jambon persillé, a ham and parsley terrine?), or grated into dishes as an alternative to Parmesan.
And now would be the time to try that glass of Vin Jaune with your pudding, which, if your chef is insisting on staying true to his gastronomic roots, will incorporate cassis flavours, cherries from Fougerolles, or gingerbread, one of Dijon's sweet treats.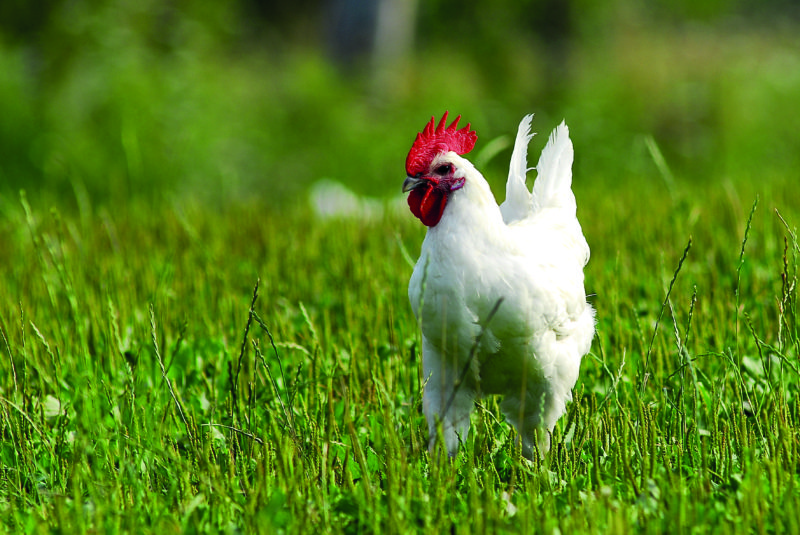 PIT-STOP CUISINE
The region's gastronomic pedigree stems not only from its rich abundance of local produce but also from a quirk of location. In Roman times the Via Agrippa, the route from Paris to the Mediterranean coast and on to Rome, came through Burgundy and the Rhône Valley. Many centuries later it was inevitable that coaching routes would follow the old Roman roads with inns offering convenient stopovers and hearty country fare along the way.
Then, as the age of the motor car arrived, more adventurous bourgeois travellers ventured along the routes (aided by Michelin's handy guidebooks), bringing with them more francs to spend and a more discerning palate. The legendary Route Nationale 6 was savvy gourmets' go-to for decades – until the advent of the motorway – and is still dotted with a bevy of haute cuisine restaurants today.
At Joigny, Jean-Michel Lorain's chic La Côte Saint-Jacques holds two Michelin stars. The picturesque city of Auxerre has not yet been graced with any Michelin-starred eateries, but it can only be a question of time, as several popular restaurants – L'Aspérule, Le Jardin Gourmand and Le Bourgogne, to name but a few – compete for attention.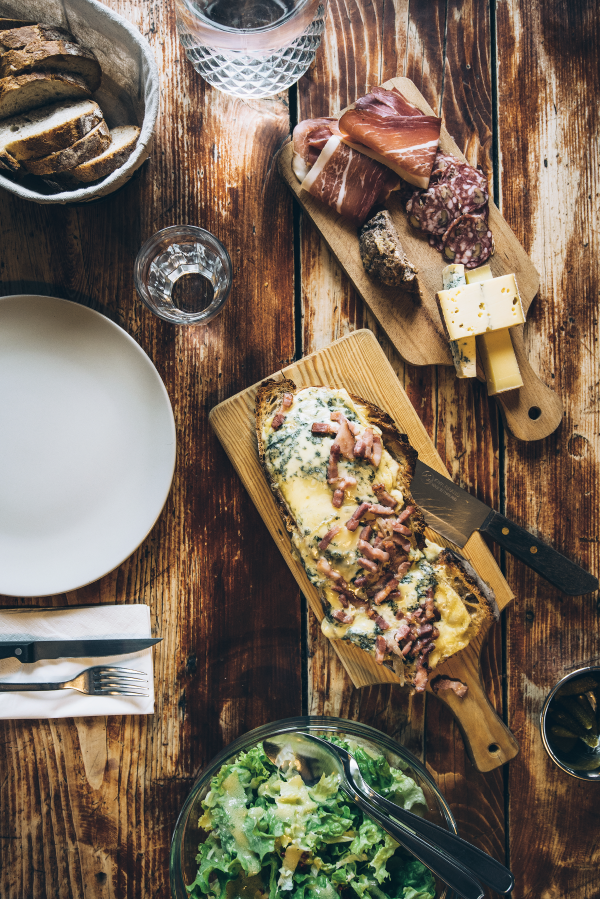 A little further south, in the beating heart of the Parc naturel régional du Morvan, lies the town of Saulieu, home to the legendary Relais Bernard Loiseau (two Michelin stars, no less). While at Chagny, the three-star Maison Lameloise has been a shrine of gourmet dining for nearly a century. In the Jura, at Arbois, the Hôtel Restaurant Maison Jeunet boasts rave reviews and two Michelin stars to boot.
ROOTED IN TRADITION
There is often much pleasure to be had dining at a simple relais or auberge as your journey takes you from village to village. In this heartland of France, local farmers, vignerons, restaurateurs and chefs take enormous pride in respecting their centuries-old traditions. How to grow fruit and vegetables that suit the climate, how to rear animals, how to keep grandma's recipes alive and appreciated…
This is well understood by the hundreds of thousands of French foodies who make gastronomic pilgrimages to Bourgogne-Franche-Comté each year; not merely in search of Michelin magic but on a mission to seek out and savour old favourites and classic staples, cooked just the way dear mamie used to make it.
Just take La Beursaudière in the charming village of Nitry near Auxerre. Rain or shine, you'll find this postcard-perfect auberge with beamed ceilings and waiters clad in traditional costume packed to the rafters with ravenous visitors from Paris and the north en route to sunnier climes. Clearly, staying and eating here is the ideal stopover for many; nothing quite beats scrummy, hearty Burgundian fare served with a warm smile.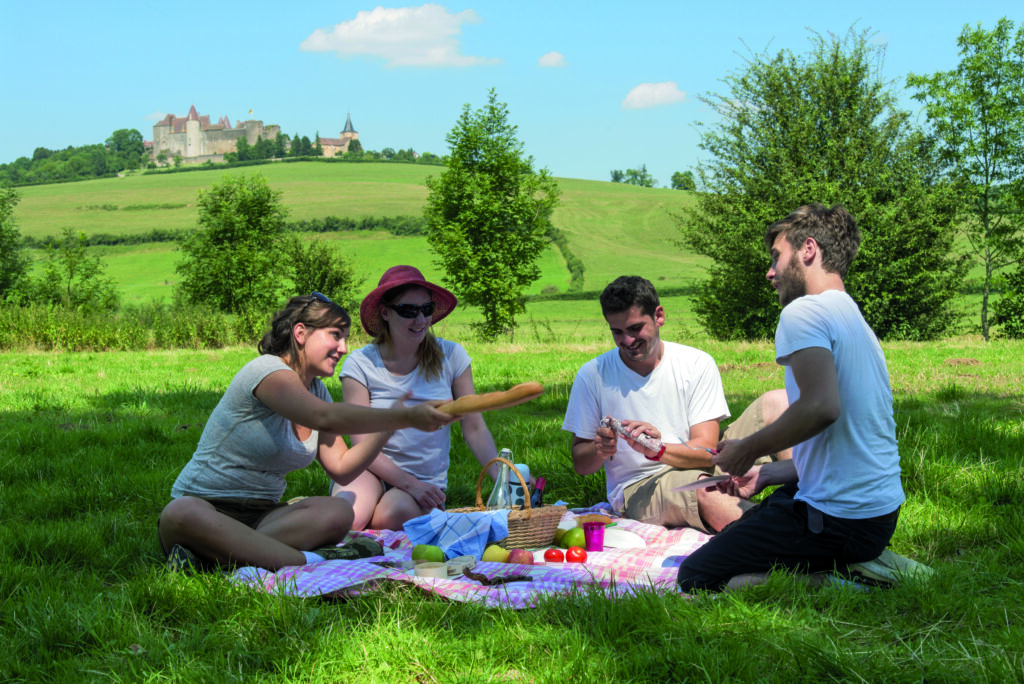 A PICKNICKER'S PARADISE
Last but not least, how about treating yourself to a little déjeuner sur l'herbe? We'd recommend a bottle of chilled Viré-Clissé, a baguette (naturellement), some jambon persillé, Époisses cheese and, pour le dessert, a generous fistful of juicy black cherries.
Roll out your picnic blanket on the fabulous hill behind the Basilique Sainte-Marie-Madeleine in Vézelay and take in the breathtaking views over the valley or just pitch up on the grassy verge of the Canal de Bourgogne and munch away by its placid waters – sheer bliss…
---
AIDS TO DIGESTION: From the green fairy to Flavigny's bonbons of choice
ABSINTHE
At the end of the 19th century Absinthe was one of the most popular tipples on the market. Parisian café society couldn't get enough of it. Made from macerated wormwood, a plant that has been used as medicine and as an aid to digestion since Egyptian times, the so-called Green Fairy became incredibly sought after in France.
The spirit of choice of bohemians and artists, who knocked it back undiluted (it is supposed to be watered down) and went downright mad courtesy of the high alcohol content, it was banned by the French government in 1915, which did little for its reputation as a poisonous, insanity-inducing spirit. But distilled properly and consumed within reason, it is no more hallucinogenic – or madness-inducing – than any other alcoholic drink. In fact, since the ban was lifted, the sweet spirit has been experiencing something of a revival. And the Franche-Comté region is at the forefront of this Absinthe renaissance. Boutique distilleries on the Absinthe Trail in the Jura Mountains are busy opening their doors to a generation keen to explore the myth of the Green Fairy and taste the legendary tipple for themselves. www.routedelabsinthe.com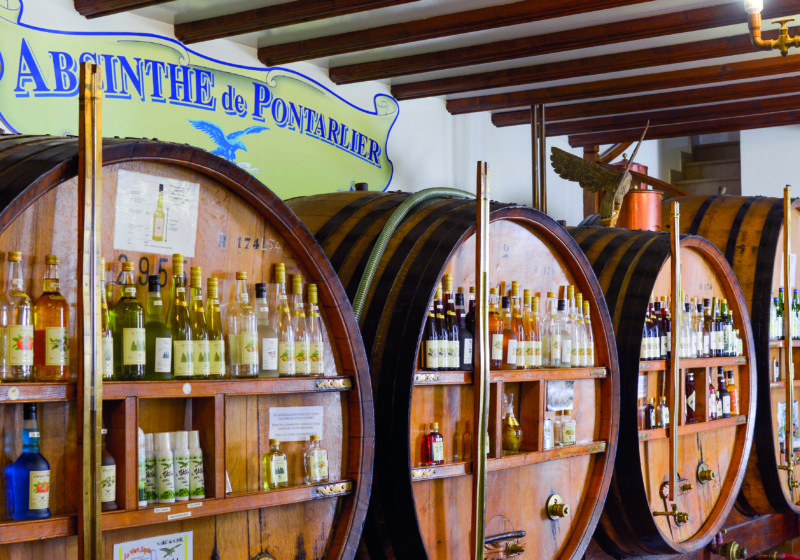 ANIS DE FLAVIGNY
Combine a visit to the medieval 'Plus beau village de France' of Flavigny with a visit to the famous Anis de Flavigny factory in its ancient monastic buildings. These little aniseed-flavoured bonbons have a fascinating back story. The use of aniseed can be traced back to Roman times and was much prized for its healing and medicinal properties, especially to aid digestion and ease intestinal disorders. Herbalists eventually came up with the idea of a 'carry and go' treat. The rest, as they say, is history.
For the past three generations, the Troubat family has been producing the moreish sweets following Flavigny's ancient (and fiercely-guarded) recipe. Extraordinarily, for a business selling more than 200 tons of the pastilles all over the world each year, the entire operation is still run from a warren of interconnecting rooms and corridors within the old Abbaye Saint-Pierre. The treasure trove of statuary and stone ornaments unearthed during a dig at the Abbey is now on display in the tasting rooms, providing a suitably reverential atmosphere for sweet-toothed worshippers to pay their respects and try each of the flavours for themselves. www.anis-flavigny.com
---
JAPANESE TAKEOVER
With world-renowned crus and a booming international wine tourism industry, Burgundy is top of confirmed oenophiles' bucket list. No great surprise there. What is surprising, however, is the Japanese-inspired fare that's emerging all around the region. With growing numbers of Japanese expats living and working in Dijon and Beaune as trainee winemakers and négociants, it was only going to be a matter of time before their influence was felt on the menus of Burgundian restaurants.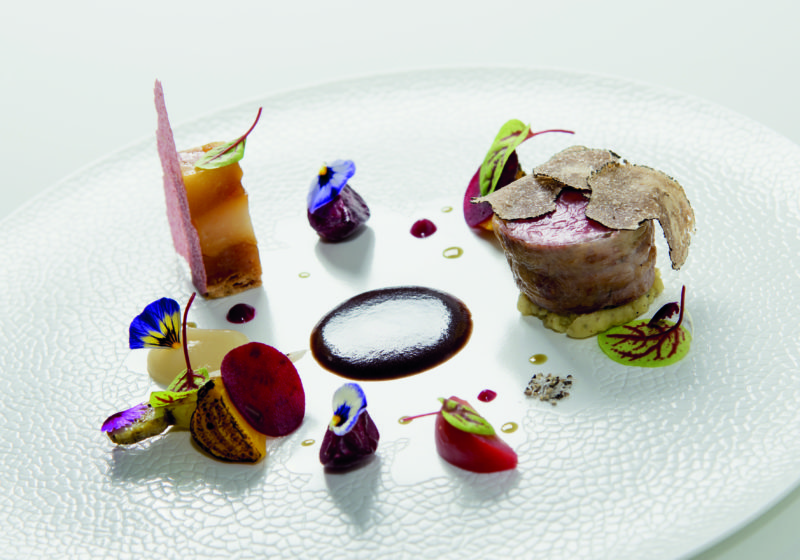 At Beaune's La Lune, chef Seiichi Hirobe is getting rave reviews for his fusion flavours. In Auxerre, Keigo Kimura has been lauded for his fresh approach to classic dining at L'Aspérule. Chablis's top table, Au Fil du Zinc, has a new spin-off, Les Trois Bourgeons, where innovative Japanese chefs are putting clever twists on traditional staples. Most notable of all, however, is the Au 14 Février in Saint-Amour-Bellevue, where Masafumi Hamano was awarded two Michelin stars in 2018 for his elegant Franco-Japanese cuisine.
---
WHERE TO EAT AND DRINK: The best restaurants in the region, from Michelin-starred eateries to top bistros and family favourites
LA CÔTE SAINT-JACQUES
At the Côte Saint-Jacques in Joigny, chef Jean-Michel Lorain keeps up the high standards first established by his grandparents, who turned a small inn serving local cuisine into a destination for gourmet diners, eventually being rewarded with three Michelin stars for the first time in 1986.
Choose among the great classics that have been served here for many years, such as the Bresse chicken steamed in Champagne, and the celebrated oyster terrine of veal sweetbreads with ginger. Or try more contemporary entrées, such as the fraîcheur de homard et vichyssoise d'asperges blanches, with lobster tail, quinoa, rice and pine nuts. Simply sublime! www.cotesaintjacques.com
RELAIS BERNARD LOISEAU
Since the tragic death of her husband, the immensely talented celebrity chef Bernard Loiseau, in 2003, his widow Dominique has forged ahead with building the Loiseau brand into an internationally-recognised symbol of culinary excellence, with restaurants in Dijon, Beaune, Paris and Saulieu.
Of the four, our favourite is the Relais Bernard Loiseau in Saulieu, where you can gorge on the classic dishes that made Loiseau a culinary legend, such as the frogs' legs jambonettes in parsley sauce, pike perch with a crispy skin, shallot fondue and red wine sauce or fried sweetbreads with truffle mashed potato. Not tempted? Why not tuck into more contemporary dishes from current chef Patrick Bertron's own repertoire. www.bernard-loiseau.com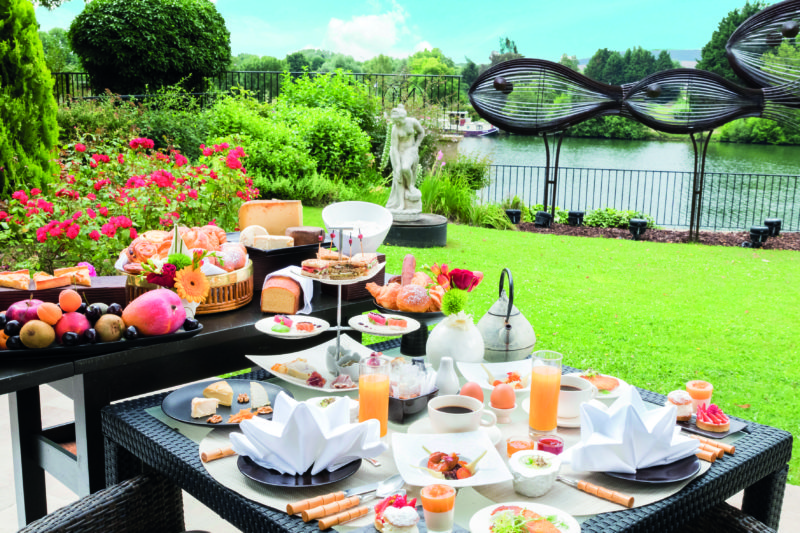 MAISON LAMELOISE
Many foodies consider Maison Lameloise, Éric Pras's three-Michelin-starred restaurant, the ultimate Burgundian pilgrimage destination. In an old coach house that's been in the same family for three generations, this swanky hotel and eatery are the textbook definition of 'luxury gourmet retreat'. It's a once-in-a-lifetime experience; take our word for it. www.lameloise.fr
MA TABLE EN VIGNE
The region is not all about chasing the Michelin magic or standard 'indoor' dining experiences. The enterprising folk behind Ma Table en Vigne offer al fresco suppers amid the region's lush vineyards. You really can't beat a feast among the vines. www.matableenvigne.com
LA GOUTTE D'OR
After a morning on the tractor or among the vines, where do Meursault wine producers go for a bite of lunch? La Goutte d'Or, of course. And we'd recommend following suit. Ultra cosy and authentic, the traditional eatery boasts a very affordable menu at €23 for three courses. lagouttedor-meursault.fr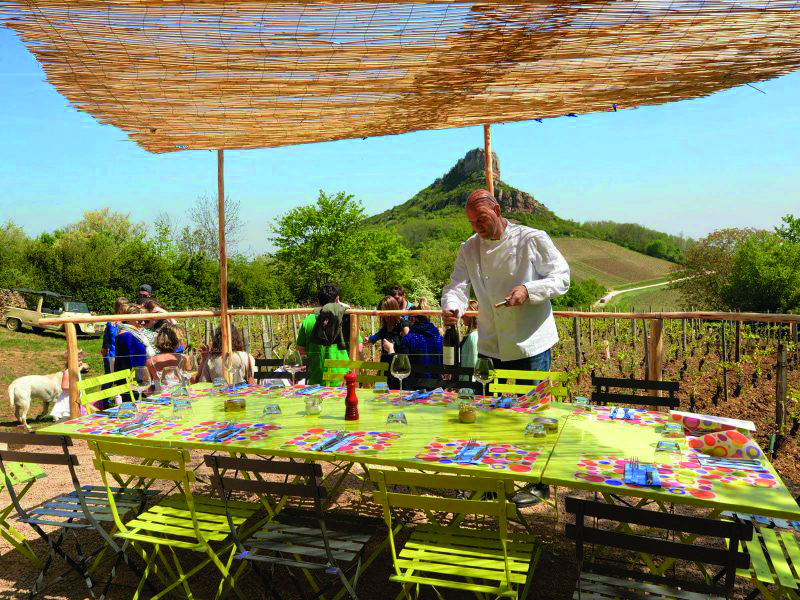 JOSÉPHINE À TABLE
Heading south to Beaujolais country? Why not pop round to Joséphine à Table in Saint-Amour-Bellevue and treat yourself to a plat du jour cooked the way grand-mère used to do it? You will fall head over heels for this cuisine de famille. www.josephineatable.fr
LE PRÉ AUX CLERCS
For a classic bistro experience you can't do much better than Georges Blanc's Le Pré aux Clercs opposite the Palais des Ducs de Bourgogne in Dijon. Expect traditional Burgundian fare in a charming relaxed setting. www.lepreauxclercs.fr
GLORIA MEA FIDES
You may assume this area is a veggie-free zone, but you'd be wrong. Gloria Mea Fides in historic Besançon in Franche-Comté (hometown of chef Raymond Blanc, no less) serves delicious vegetarian and dairy-free fare, perfect for ravenous herbivores. Try the vegan burger.
---
TOURS AND TASTINGS: From wine trails and gourmet tours to cookery classes, your scoffing – and quaffing – spree starts here
AUTHENTICA TOURS
This company runs a wide range of private and group tours in all the most celebrated grand cru domaines of Beaune and the Côte de Nuits. There is also a choice of off-the-beaten-track vineyard tours, where you'll get to sample wines virtually impossible to find outside the region. www.authentica-tours.com
THE COOK'S ATELIER
Marjorie Taylor and Kendall Smith Franchini are the enterprising Americans behind the Cook's Atelier in Beaune, from where they offer a range of immersive food, wine and cooking experiences including private dinners, cookery classes and excursions. www.thecooksatelier.com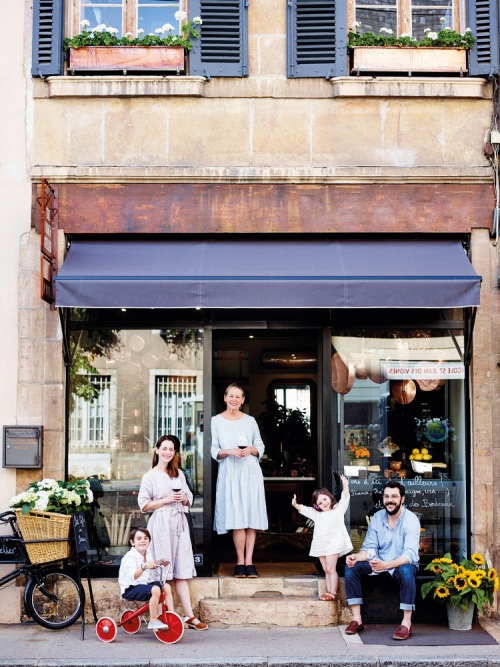 ERIC SZABLOWSKI
We all want to avoid the tourist traps and to immerse ourselves in local culture. Unless you have months to spare it's a tall order. So why not hire a local guide – their knowledge can make all the difference. In Chablis, Éric Szablowski will take you up into the vineyards in his Citroën 2CV and you'll learn about the incredible diversity of terroirs in this world-famous region – plus do some top tasting too! www.aucoeurduvin.com
HEADWATER
Hiking and biking are two of the most popular ways to explore Bourgogne-Franche-Comté's lush countryside and vineyards. Headwater offers Gastronomic Burgundy Cycling Breaks with stays in lovely historic hotels and, of course, top-notch local cuisine. Sheer bliss! www.headwater.com
THE HUNGRY CYCLIST
Check out The Hungry Cyclist, a company offering tailor-made cycling holidays in Burgundy. www.thehungrycyclist.com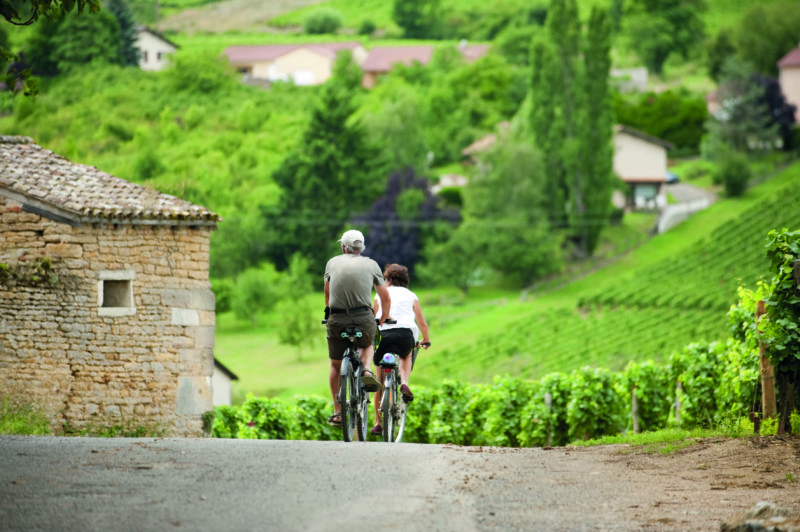 MACS ADVENTURE
Walk the Chemin des Grands Crus, tasting world-famous wines and eating at Michelin-starred restaurants along the way with Macs Adventure. www.macsadventure.com
HIGHPOINT HOLIDAYS
Just the ticket for hikers, Highpoint Holidays offers tours of the Jura Wine Trail, taking in some dramatic gorges, valleys and medieval towns along the way; and, of course, stopping to sample the area's famous Vin Jaune and Vin de Paille. www.highpointholidays.co.uk
EUROPEAN WATERWAYS
European Waterways has been organising hotel-barge cruises for over 35 years. Hop aboard luxury barge L'Impressionniste and explore southern Burgundy in style, visiting the world-famous domaines of the Châteaux de Beaune and Clos de Vougeot, sustained by gourmet meals accompanied by fine wines. www.europeanwaterways.com
---
MARKETS AND FOOD HALLS: The freshest produce – and treats – are only a stall away
DIJON
Cooking with fresh, seasonal ingredients and following family recipes is hard-wired into local children at an early age. And the market is where it all begins. The marché couvert in Dijon is an experience not to be missed. Housed in the 19th-century Halles Centrales constructed by Monsieur Eiffel of tower fame himself, this covered market is a sight to behold.
The Dijonnais are renowned gourmands and, as such, they expect to find the best of everything – not just local seasonal produce but fish, fruit and delicacies from far-flung regions and nations. Having a (leisurely) spot of lunch at one of the many restaurants flanking the Halles is just part of the experience. The market is open in the morning on Tuesdays, Thursdays, Fridays and Saturdays.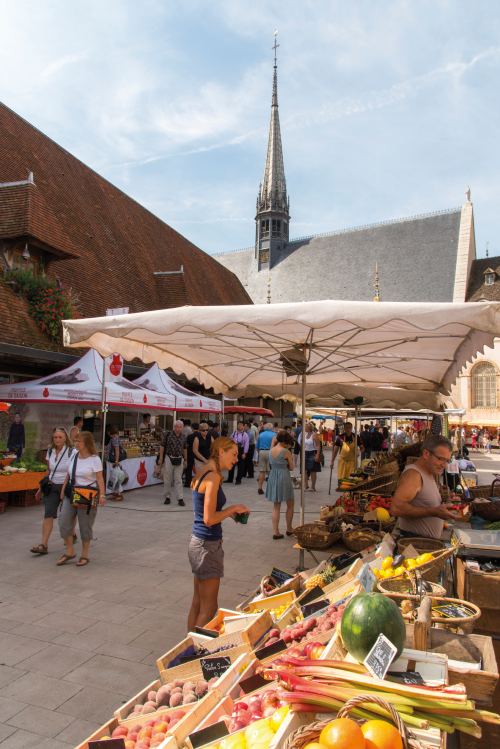 BEAUNE
Smaller than Dijon, but preferred by many visitors and locals, is the Saturday market in Beaune, which stretches from the covered Les Halles section to the squares outside the famous Hospices de Beaune. Pack your shopping baskets high with saucisse de Morteau, local honey and gingerbread and other organic delights.
And be sure to stop by the Fromagerie Alain Hess to sample some of the region's finest cheeses, including the famous Époisses, Morbier and Comté. If you find yourself in these parts in early summer, treat yourself to a punnet (or three) of Fougerolles cherries, raspberries and strawberries. In autumn, stock up on juicy mushrooms and truffles freshly picked from the forests of the Morvan region.
---
WINE AND LIQUEURS: Zhuzh up your apéro game with Bourgogne-Franche-Comté's tipples
CÔTE DE NUITS
The Pinot Noir grape variety is used here to produce some of the world's most famous and expensive wines. These include Gevrey-Chambertin, Clos Vougeot, Vosne-Romanée and Aloxe-Corton.
CHABLIS
The north of Burgundy also produces this celebrated dry and crisp white wine, and there's no better place to enjoy it than on home turf.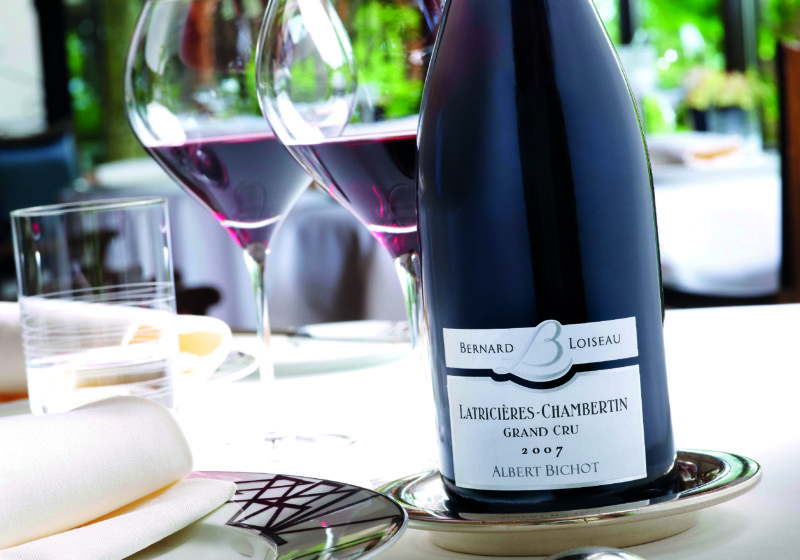 CÔTE DE BEAUNE
For silky, full-bodied whites head south to the Côte de Beaune vineyards. The stellar (and pricier) names are Meursault, Puligny-Montrachet and Corton-Charlemagne, but you can find more affordable wine if you hunt around for it.
CÔTE CHALLONNAISE
South of Beaune, it may not have any grands crus to its name but it produces some very palatable, hugely popular and great-value wines made from Chardonnay and Pinot Noir grapes. These include Mercurey and Givry, Montagny as well as the wonderful sparkling Crémant de Bourgogne and the Bourgogne Aligoté, which is made from Aligoté grapes.
MÂCONNAIS
Often overlooked, the Mâconnais wine region, bordering Beaujolais, produces beautiful Chardonnay-based vins such as Viré-Clessé, Saint-Véran and Pouilly-Fuissé. The warmer climate results in flowery, fruity wines.