From a hairdresser living on a Dunkirk Little Ship in Canary Wharf to an award-winning biodynamic winemaker on a vineyard in Bordeaux, it's been quite a journey for Dawn Jones-Cooper, of Château de Monfaucon. L.M. Archer finds out more
How did you go from being a London hairdresser to a Bordeaux winemaker?
It was 1993 when, having moved to London the year before, and having no desire to take the normal route of 'large London pad = massive mortgage', my husband and I decided to live afloat. So began Project One ('let's go rebuild a boat!') – we paid scrap value for what was left of a 22m-long, 5m-wide 1931 Humber Keel sailing barge named Gainsborough Trader, a vessel of special historic significance. It was one of the few remaining 'Dunkirk Little Ships' called to duty to rescue Allied forces from the beaches of Dunkirk during WWII, and so was worthy of rescue itself.
Together, we spent the next 10 years rebuilding her into a floating, three-bed home in central London, moored just opposite Canary Wharf. We kept busy, too, with the Association of Dunkirk Little Ships, both taking memorial return trips aboard the vessels to Dunkirk, and volunteering at the group's charity shop.
Ultimately, owning a steel boat led me to Project Two ('I am going to be a welder as well'). After flipping a coin and losing, I did my first adult course: a two-year evening course in welding and fabrication.
We spent 16 years aboard Gainsborough Trader – my husband working in finance, while I was and still am a West End hairdresser, but over time we began to ponder how best to secure a more permanent mooring, or some land that we could just own.
And so, the search for the next Project began…. We set out with the intention of finding a half-acre plot to grow some vegetables, have chickens, and slow life's pace (ahem). This search wasn't just in the UK, but throughout Europe as well.
Finally, we found our place in France which ticked all the boxes near Bordeaux. However, instead of just half an acre, it was more than 12 acres, with what was left of a 17th-century building, attached winery buildings in various states of ruin, and an old, but working vineyard.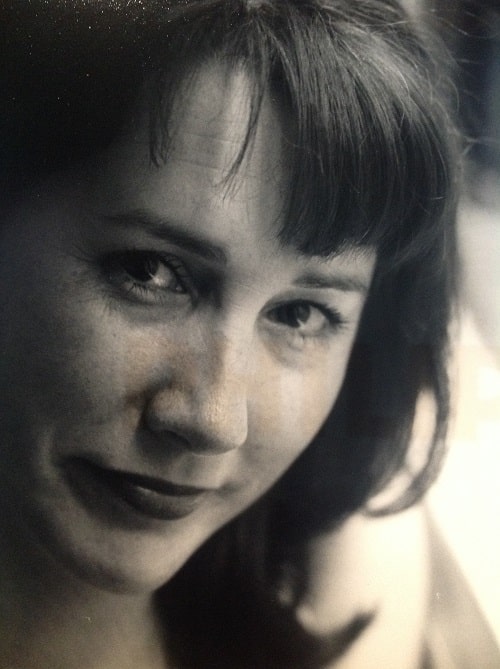 Who has inspired you in your wine career?
The romance of wine brought a mad idea to my mind, "cutting hair… cutting vines must be similar − just think how good that canopy would look with a good short back and sides."
With my romantic wine idea firmly in my sights, Project Three ('I am going to be a winemaker') began. Working as a hairdresser for 26 years opposite St James's Palace in London has its upsides: just like any other village, you tend to know everyone in St James. I asked a friend of mine, the head of Berry Brothers & Rudd wine school The Queen's Winery, if there was a short course I could do, and her reply was just two words: 'Plumpton College'. So I contacted the college, and attended their next open day. By the end, I had signed up for a full-time degree in Viticulture and Oenology on a part-time basis, one day a week for the next four years, whilst at the same time doing an evening course in wine tasting/degustation at WSET in Bermondsey.
What's the terroir like?
We have 3.5 hectares, the terroir being a mixture of rich alluvial soil, clay, and a few strakes of sand. We only grow white grapes, as there are already 12,000 producers of red wine in Bordeaux, and we wanted to find our niche. The varietals we grow are Sauvignon Blanc, Sémillon, Muscadelle and Chardonnay.
Tell us about your approach in the vineyard.
Many of my projects at college, purely by fluke, happened to be on organic and biodynamic methods, so like any student, I studied them, deciding that they were the methods I would like to follow. After ripping out all the old vines and deep ploughing, we planted barley (a great soil cleanser) and ploughed it back into the land, whilst adding copious amounts of biodynamic treatments and rich compost. Over a two-year period we saw the micro-biological life returning to the soil.
The vineyard was then planted parcel by parcel, following the lunar cycle, as per biodynamic principles. We finished in the spring of 2016. All the natural teas I spray on the vines to strengthen them against disease and pests are grown on our land. Also, being organic means that most of the vineyard work is done by hand, including the harvest.
What styles of wine do you produce?
In Bordeaux, the white wines are nearly always blends, mostly of Sauvignon Blanc and Sémillon. Searching for my niche led me to want to be different, namely by making single varietal wines. We also make a sparkling wine, produced using the champagne method, which is left on its lees for two years; the 2016 was non-filtered.
Our wines are more fruit-driven, and slightly lower in alcohol, thus appealing to the more health-conscious, younger generation of today. It also ticks the sustainable boxes with its organic certification, and is vegetarian and vegan friendly. Our wines have won some awards, and were recently voted in the top 11 Organic wines in the UK by the Independent newspaper.
Do you have any upcoming plans you're excited about?
Exciting plans for the future involve finishing the house and winery next year, then commencing our 'Riverside' tasting area the year after, where we'll welcome visitors to our Vine-Deli lunches and tours.
Château de Monfaucon
2451 Route De La Palus, 33420 Genissac, Gironde, France